SUNGAI PETANI – In the midst of searching for his wife in a fit of rage, a man here set a hut on fire and smashed the window of a car yesterday.
According to Kuala Muda district police chief Zaidy Che Hassan, the 54-year-old suspect went to look for his wife at the morning market but failed to locate her. He then went to the food stall that he and his wife operated but she wasn't there either.
"He suddenly flew into a crazed rage and proceeded to set a hut behind their shop on fire and also broke the window of a multipurpose vehicle parked nearby," he told Utusan Malaysia.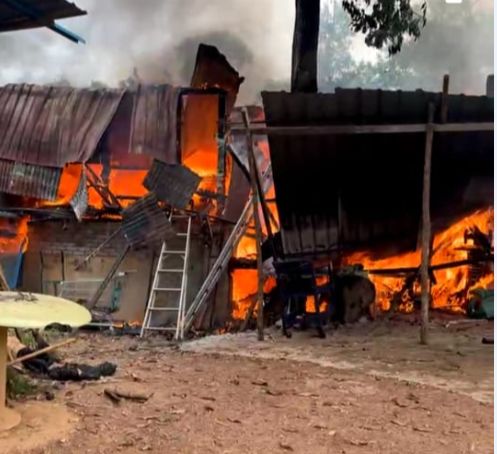 After setting the hut ablaze, the suspect ran and hid within bushes behind the shop, where he was later arrested.
Zaidy said the suspect did not fight back and claimed that his actions were due to stress problems at home. A parang was also seized from him as well.
Zaidy added that preliminary investigations revealed the suspect had a record for eight offenses, four of which involves drugs.
The case is now being investigated under Sections 435, 427 and 506 of the Penal Code for mischief and criminal intimidation.
Read also:
Cover image via Fire and Rescue Department & Utusan Malaysia