Chee Cheong Fun is one of my go-to street food especially during lunch hour.
But, not all Chee Cheong Fun is made the same. Naturally, as a fan of everything made of flour I am always on the hunt for the ones that really stand out. I might have found it recently.
Ten Hup Chee Cheong Fun is a tiny eatery located near the Kajang wet market. It is renowned for serving authentic Hong Kong Chee Cheong Fun.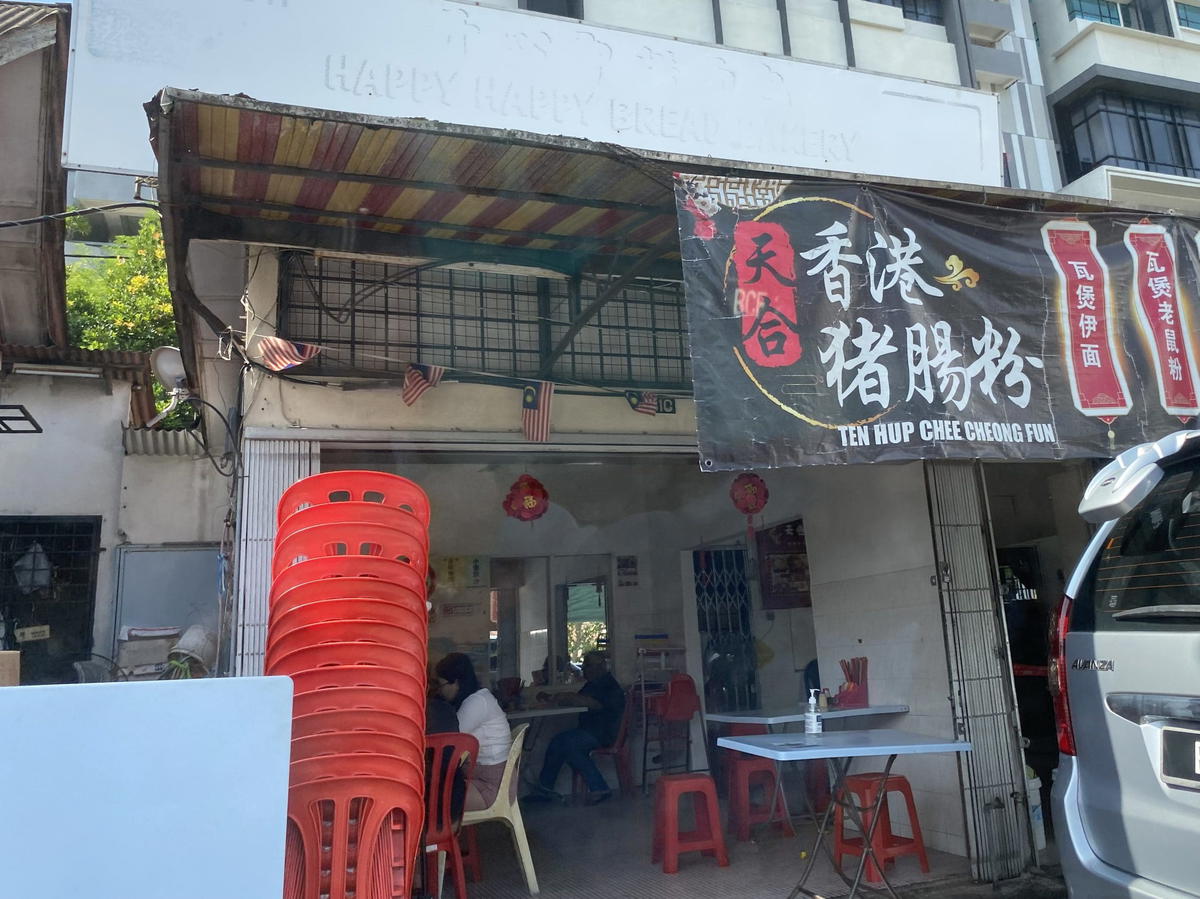 The shop has been running for over 35 years, and their Chee Cheong Fun has won the hearts of many Kajang peeps to a point where they often close early since their dishes sold out very quickly.
When do they sold out? Well, we're not sure but if you'd like to secure yourself a place you better be there bright and early as they open at 8 am.
Selling at RM6.50 per plate
The stuffing is often the main character of Hong Kong Chee Cheong Fun. Ten Hup sells two simple varieties – "Char siew", which is barbecued pork and prawns.
To be quite frank, who needs anything else when you have these staple versions that never disappoint?
I ordered a plate of prawn Chee Cheong Fun and saw others ordering Wanton mee, so I gave in to peer pressure and bought two dishes all for myself.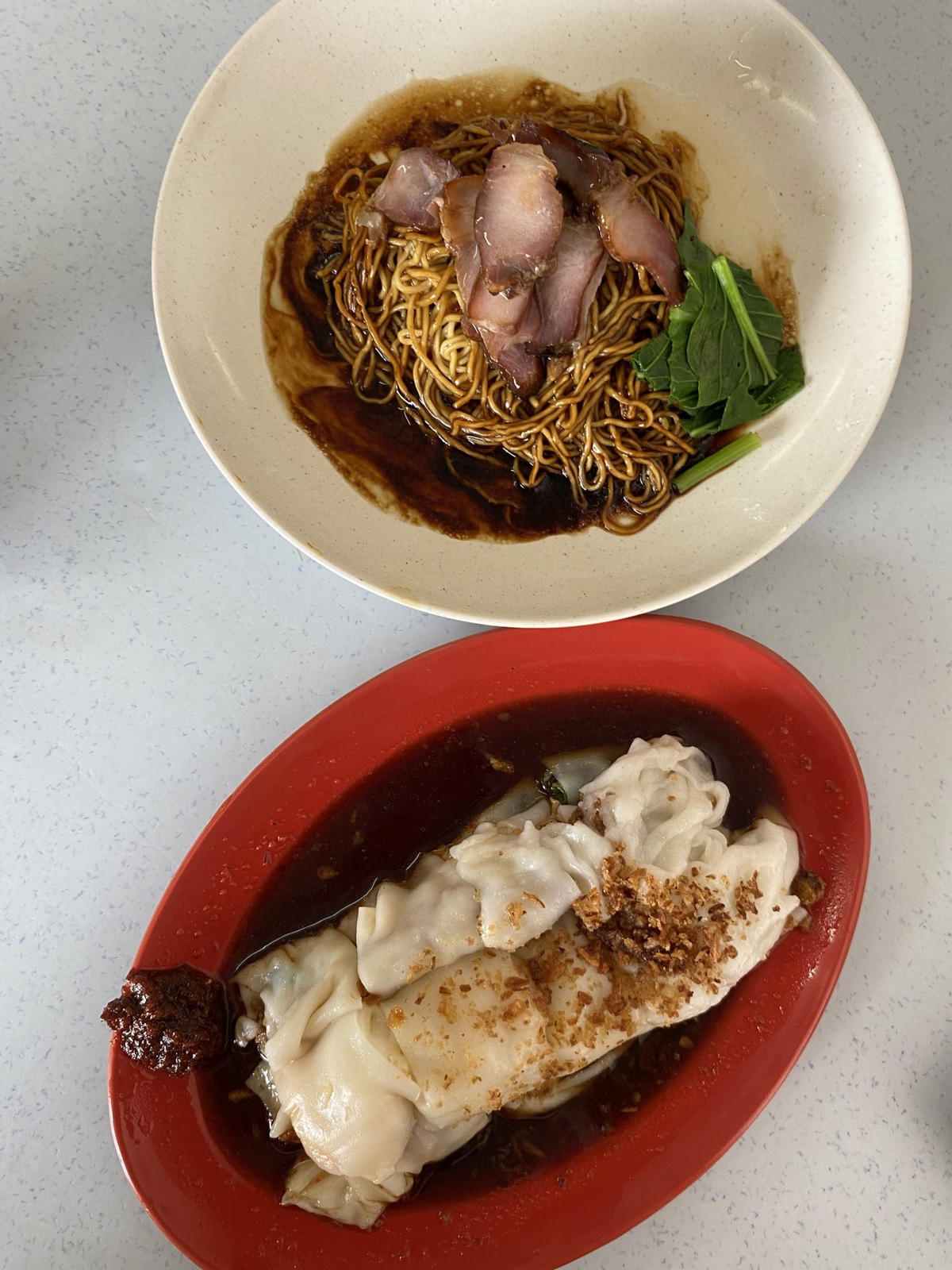 Ordered 2 plates for just one stomach but who can resist good food!
When Malaysians speak of Chee Cheong Fun, we usually think about those that are shaped like rice rolls, paired with tofu, fish balls and the thick sweet sauce. It is often only at fancy dim sum places that you'd find Hong Kong Chee Cheong Fun.
So you can imagine my street food fangirl heart when I stumbled upon this happy discovery.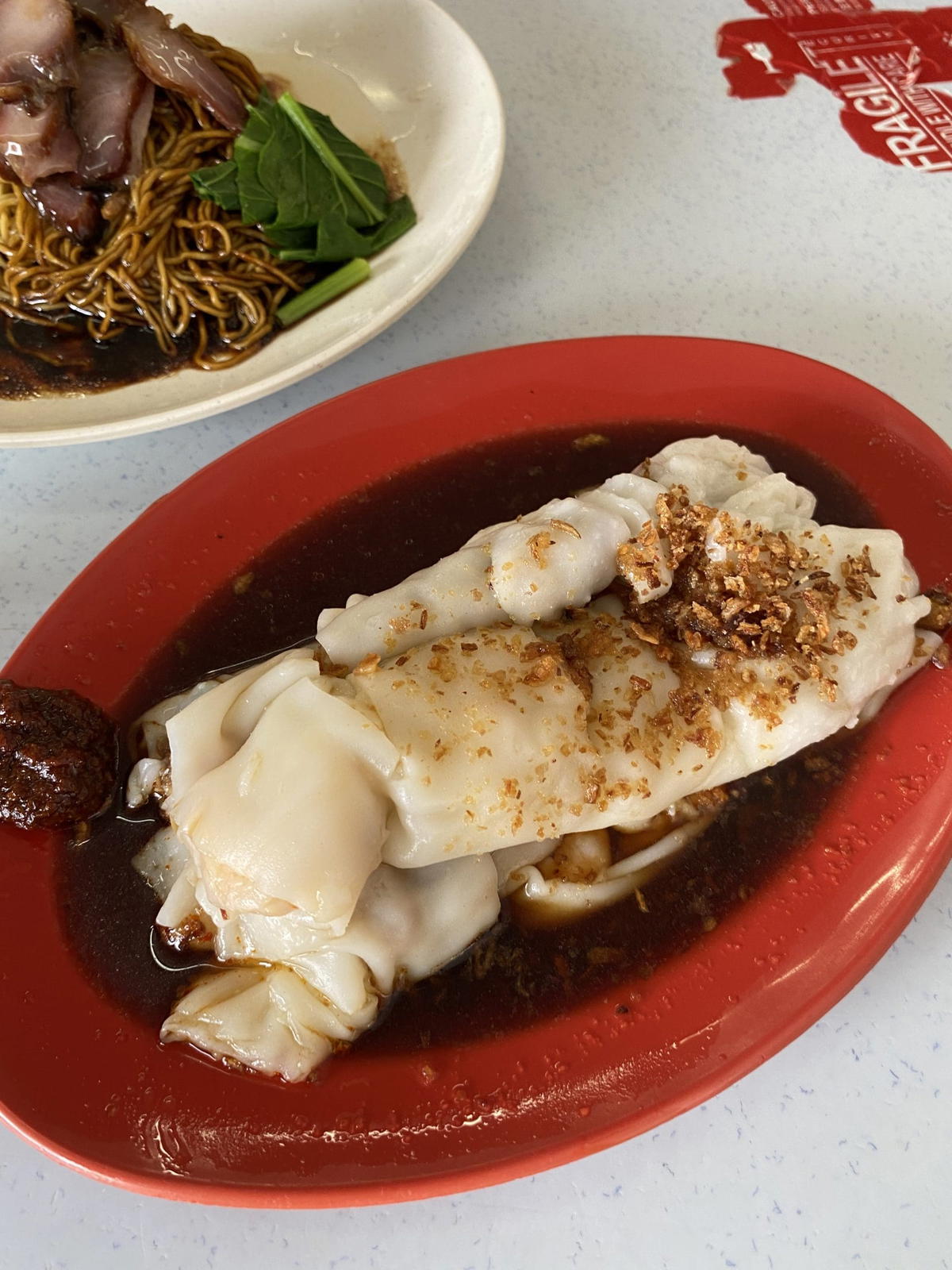 The first bite to the soft sheets of rice floor made my eyes roll backwards: "FINALLY."
The rice roll was not too thick, it was just nice to hold the stuffing together and smooth enough that it slides right into my mouth.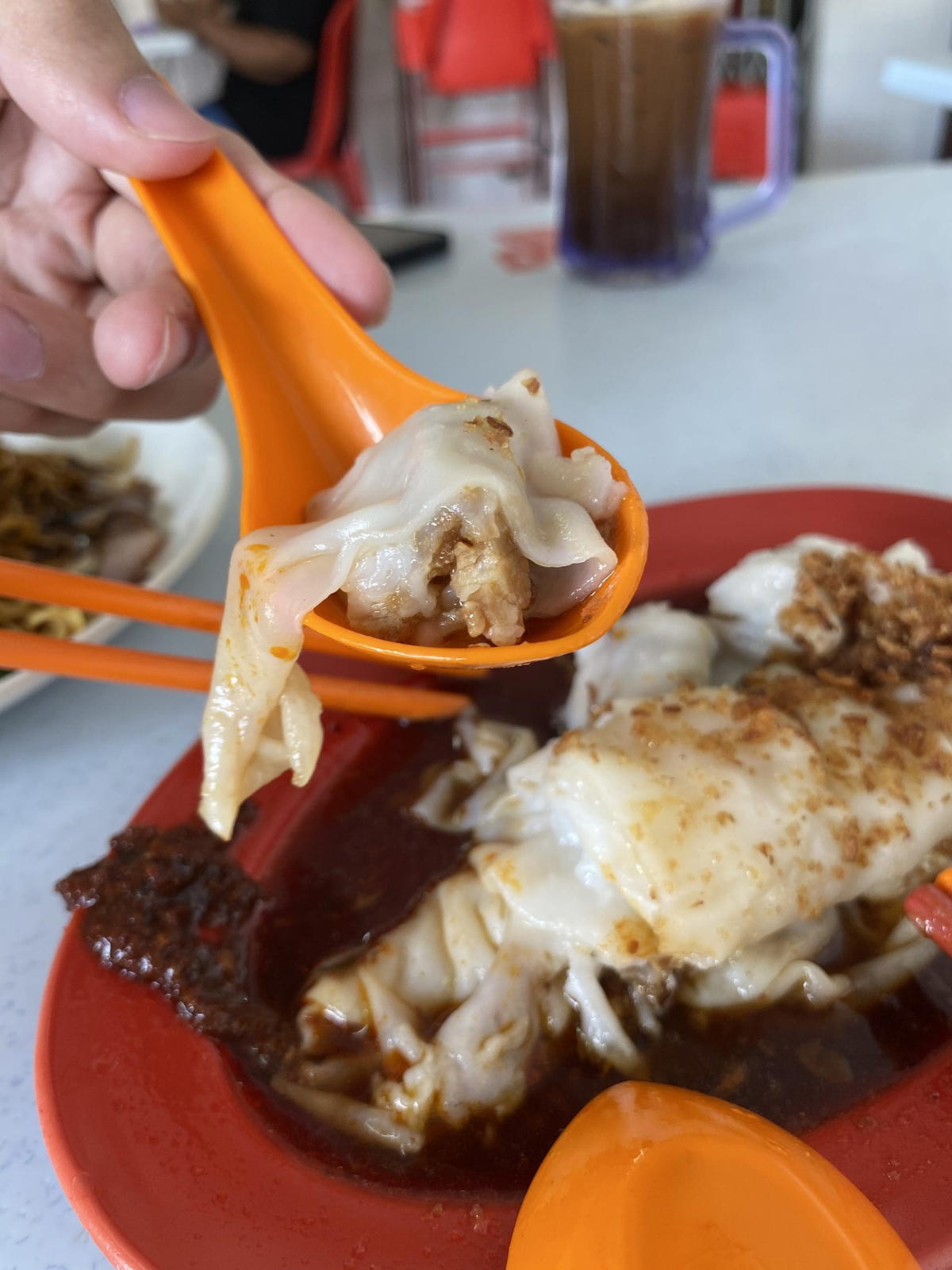 Although it is out of focus in the picture here, but rest assured that the shrimp paste and soy sauce were just as good as the dish!
RM7 Wanton mee
Now moving on to the Wanton mee. It is very difficult to impress Malaysians with Wanton mee, including me.
I'd say for a good plate of wanton mee requires nothing less than perfection. You have to get the noodles thickness just nice, and the sauce should coat everything but not to a point they all stick together.
Ten hup, I'd say I was not disappointed to have given in to peer pressure and you should get one when you're there too!
The egg noodles were springy, you can tell from the colour that the amount of sauce provided was sufficient and look at that glaze on the char siew!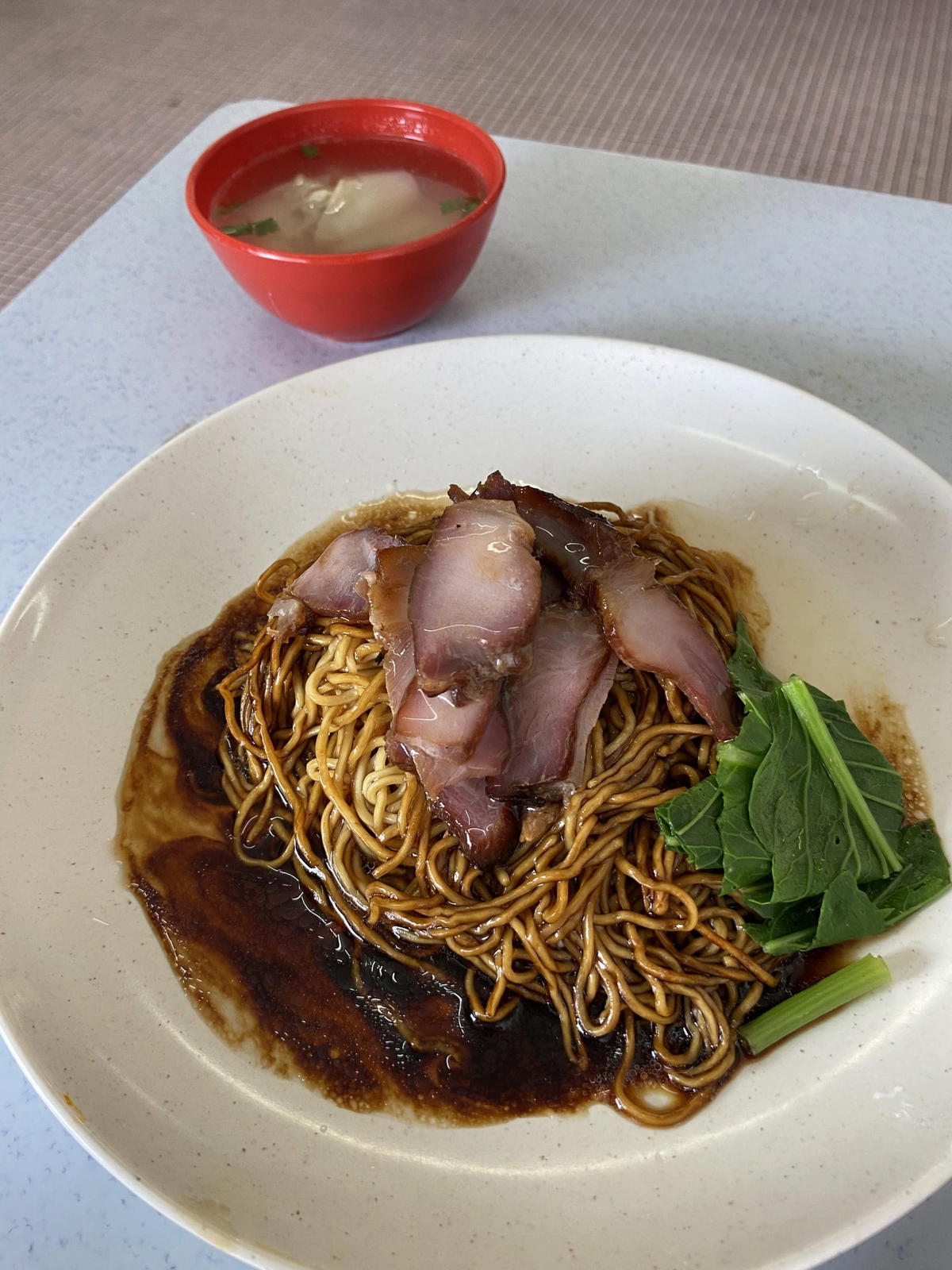 I'd say it was worth the trip and my weekend sleep in to have such a filling breakfast at Ten Hup.
Let us know if you tried it yourself, or if you'd like to challenge Ten Hup, send us the name of the shop you'd like us to visit!
Open daily from 8 am except Thursday
824, Jalan Changkat, Bandar Kajang, 43000 Kajang, Selangor
READ ALSO: 9 Cafes In KL And PJ That Will Make Your Weekend Matcha Better
---
---
Editor: Anna Wong
---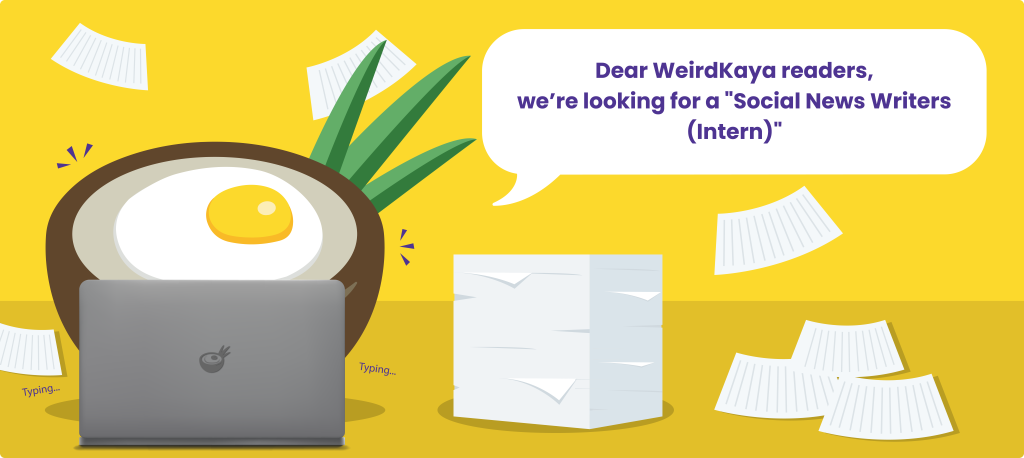 ---