WASHINGTON – All eyes were on the global k-pop sensation BTS, who made an appearance at the White House to give a speech about Asian inclusion and representation and increasing rates of hate crimes committed against Asians.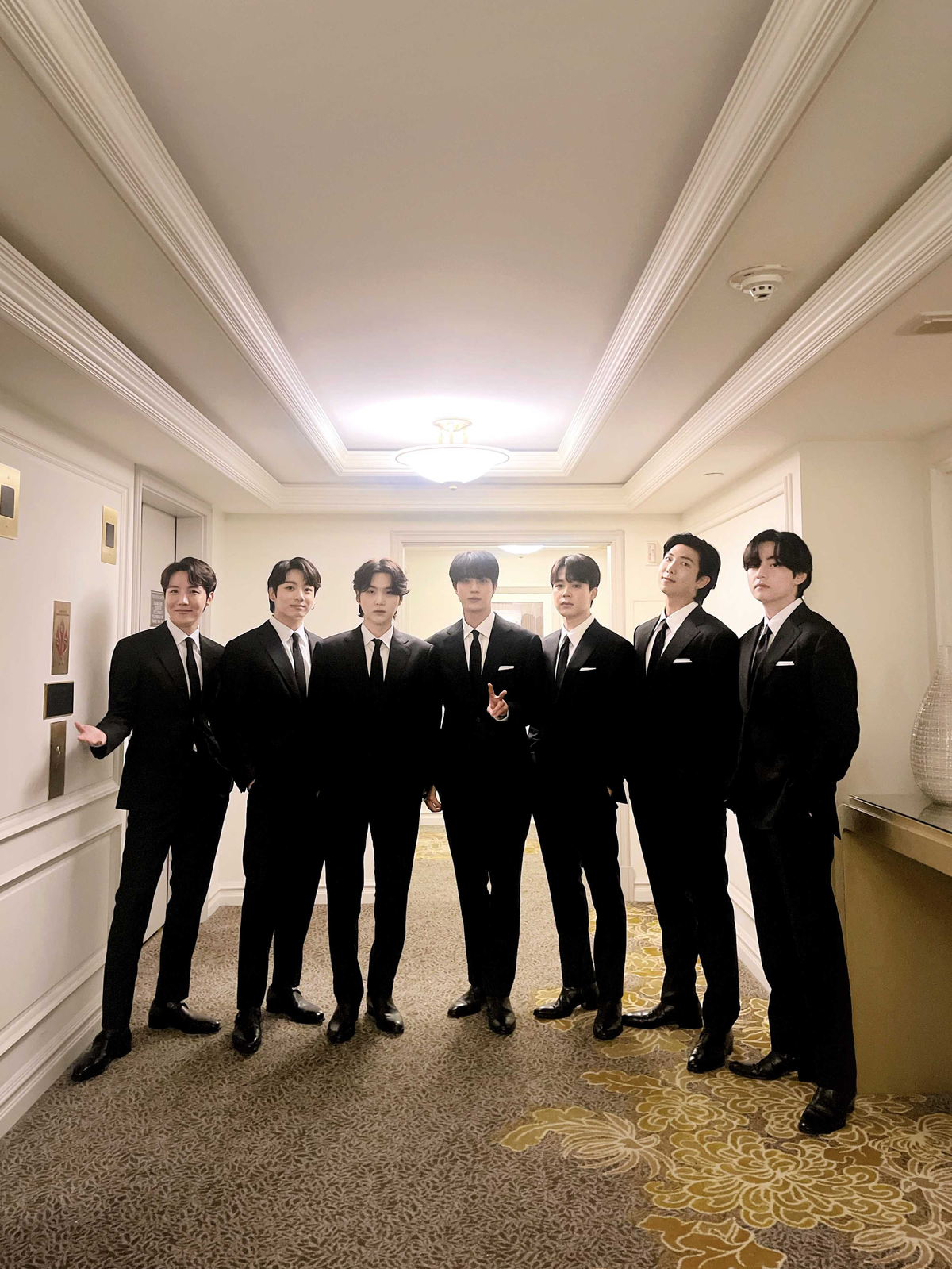 Their arrival has since caused a huge stir inside the White House press briefing room, where it has not seen the room bursting with journalists since Donald Trump was announced as president, reported The Guardian.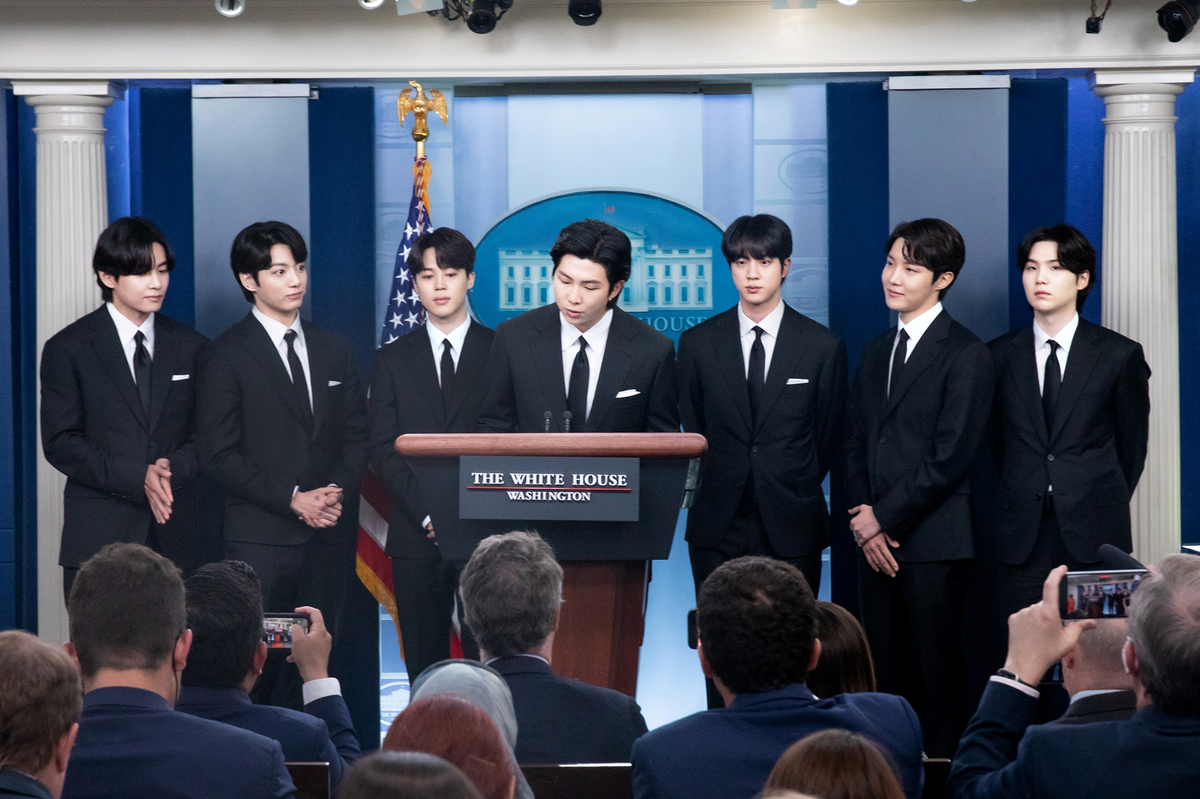 Outside of the White House, hundreds of BTS fans, also known as The ARMY, were spotted pressing their faces against the gate, hoping to catch a glimpse of their idols.
What did the members say?
All seven members of the group, J-Hope, Suga, Jungkook, V, Jin, RM and Jimin – were seen dressed in crisp dark suits, white shirts, and black ties as they prepared to take the stage and deliver their comments in Korean.
Here's a list of what each member said during the session:
Jimin: "We were devastated by the recent surge in hate crimes, including Asian American hate crimes. To put a stop to this and support the cause we'd like to take this opportunity to voice ourselves once again."
Suga: "It is not wrong to be different. I think equality begins when we open up and embrace all of our differences."
V: "Everyone has their own history. We hope that today is one step closer to respecting and understanding each and every one as a valuable person."
J-Hope: "We are here once again thanks to our army, our fans worldwide, who have different nationalities and cultures and use different languages. We are truly and always grateful."
Jungkook: "We are still surprised that music created by South Korean artists reaches so many people around the world, transcending language and cultural barriers. We believe music is always an amazing and wonderful unifier of all things."
Following the end of their speech, the group quickly left without taking any questions from the press and walked to the Oval Office to meet with President Joe Biden.
백악관에 초대해 주셔서 감사합니다! 중요한 사안에 대해 @POTUS 와 논의할 수 있어 큰 영광이었습니다. 그리고 이 모든 것을 가능하게 해준 우리 #BTSARMY 여러분들께 진심으로 감사드립니다.🫰💜
#BTS #방탄소년단 #BTSatTheWhiteHouse pic.twitter.com/0l599NoaJD

— BTS_official (@bts_bighit) June 1, 2022
Seen as a symbol of empowerment
Since their debut in 2013, BTS has built its reputation as a band that spreads the message of self-love through its lyrics and social campaigns, which largely revolves around empowering youths.
This was also acknowledged by Biden himself, who thanked BTS in a Twitter video showing his meeting with the band.
People care a lot about what you say, and what you're doing is good for all people. It's not just your great talent, it's the message you're communicating. It matters.
It was great to meet with you, @bts_bighit. Thanks for all you're doing to raise awareness around the rise in anti-Asian hate crimes and discrimination.

I look forward to sharing more of our conversation soon. pic.twitter.com/LnczTpT2aL

— President Biden (@POTUS) June 1, 2022
Read also:
---

---
Cover Image via Twitter/ @evanvucci
Editor: Sarah Yeoh