JOHOR – Muar-born Florence Tan, who was appointed as NASA Science Mission Directorate's Deputy Chief Technologist, has earned the praise of the Johor Sultan for her achievements.
Sultan Ibrahim Ibni Almarhum Sultan Iskandar publicly commended Tan in a Facebook post today, writing:
It is a wonderful achievement, especially because of the position she holds at a globally important and prestigious organisation.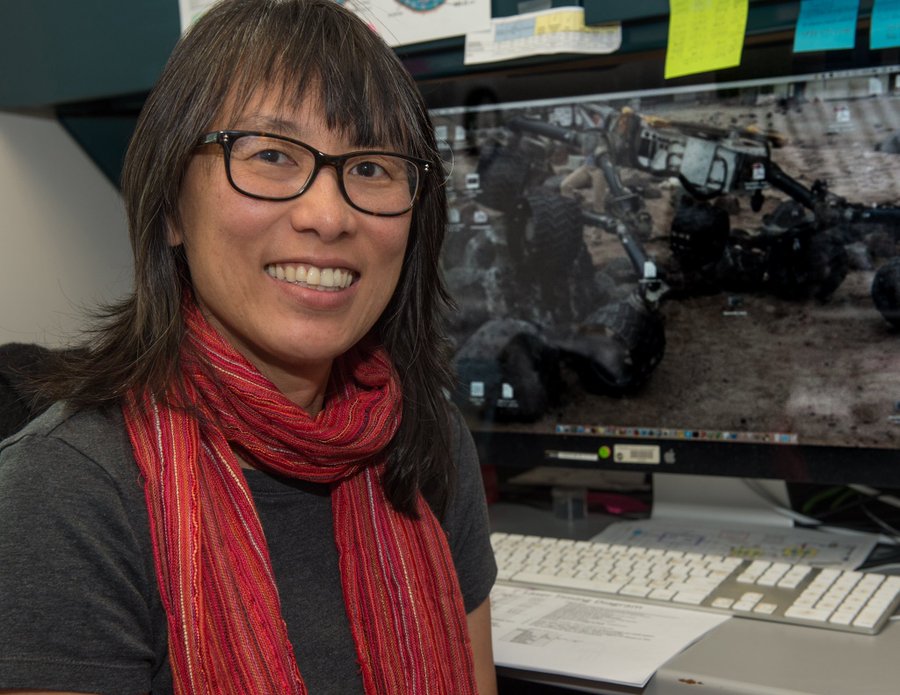 He also hailed her as a beacon of inspiration for Johoreans who aspire to pursue their careers, dreams, and talents.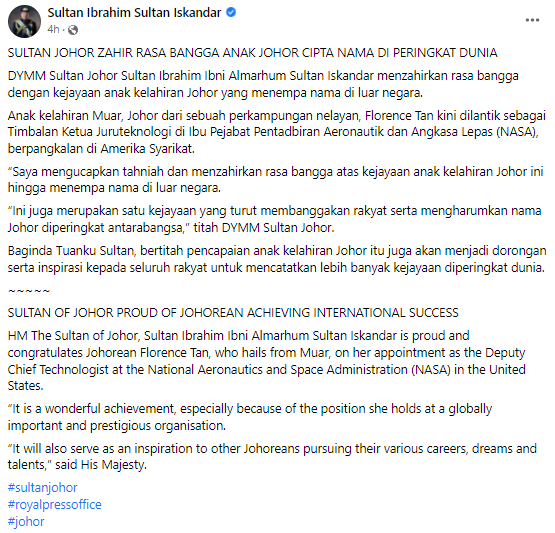 Malaysian power!
With her appointment, the mother of two will now be responsible for manufacturing and designing space probes and spaceships.
She is also the chair of the Small Spacecraft Coordination Group (SSCG) at NASA's headquarters.
Her life story was first unveiled by Richard Ker, the Chief Marketing Officer at Aerodyne Malaysia.
She's @NASA's Deputy Chief Technologist.

She builds advanced equipment for NASA's spacecrafts and rovers.

She's a Malaysian 🇲🇾 from Johor and now based at NASA Headquarters in USA 🇺🇸.

Introducing Florence Tan and this is her story. 👇🏼 pic.twitter.com/N56R8zanc8

— Richard Ker (@richardker) April 29, 2022
'Star Trek was my inspiration'
Tan grew up in a small fishing village at Muar with her parents who worked as teachers. Although she initially dreamt of being a professor, her life took a turn after she found herself fully immersed in the Star Trek world.
After I watched a few reruns of Star Trek, I decided I wanted to be an aerospace or electrical engineer.
"I went on to study at the Western Michigan University in the US, then transferred to the University of Maryland a year later, where I obtained a bachelor's degree in computer engineering," she said in an in-house NASA interview.
And she didn't stop right there, where she went on to obtain a Master's degree in electrical engineering and an MBA from Johns Hopkins.
Tan's journey towards her dream took a giant leap forward after she managed to land an internship with the NASA Goddard Space Flight Centre.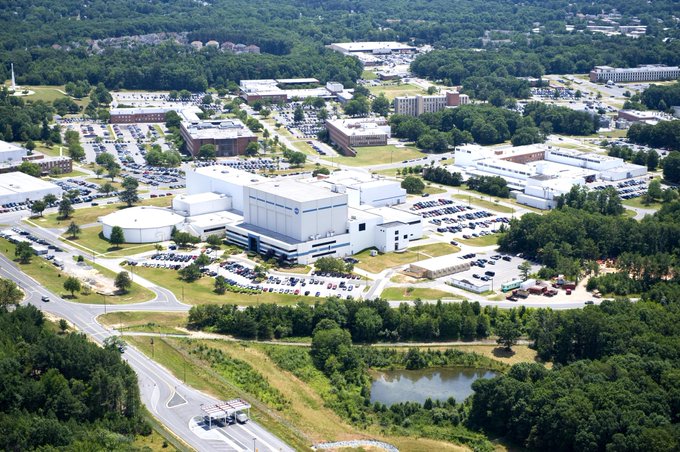 After obtaining her Master's, she was hired as an full-time employee for Goddard and was subsequently involved in the Cassini project — the spacecraft which explored the planet Saturn.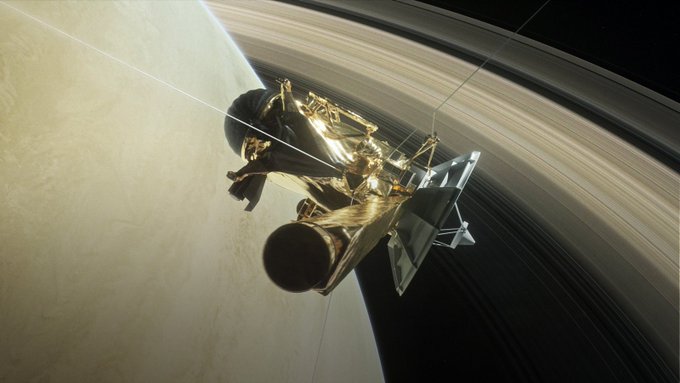 During her time at Goddard, Tan was tasked with building electronics for mass spectrometers meant to sniff out gas samples on Mars or Titan mounted on the rover.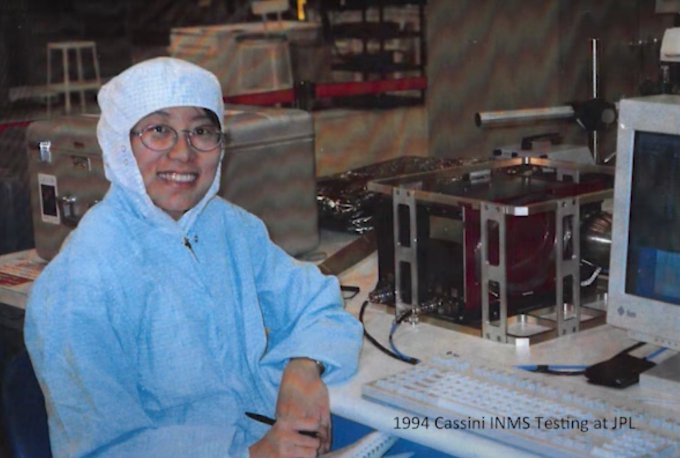 Despite now being a US citizen, Tan is still able to speak Mandarin and Malay fluently, an evident sign that she holds the Malaysian culture dear to her heart.
Thank you Florence Tan for making Malaysia proud!
Read more:
Cover image via Twitter.