Malaysians have been warned not to engage in immoral activities after a poster of a sex party slated to be held in Johor Bahru went viral on social media.
The poster has also caught the attention of authorities in the state, where investigations are currently underway.
Johor sex party poster spotted on Twitter
In the now-deleted tweet shared by a user named King_4077, it featured a poster promoting a sex party in Johor Bahru which subsequently went viral.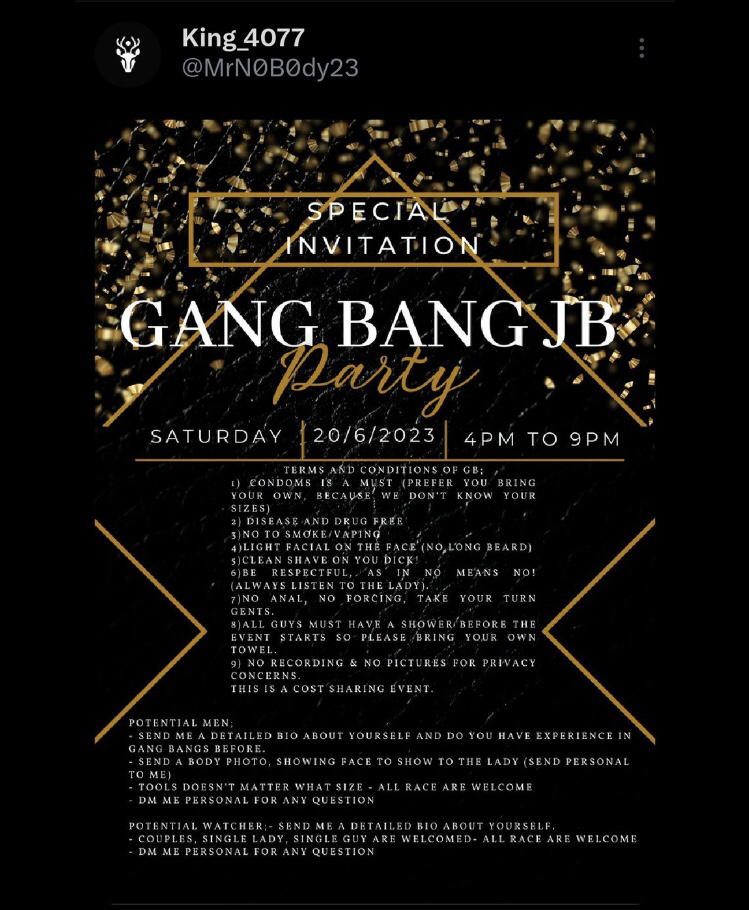 According to the poster, the sex party named 'Gang Bang JB Party' will be held on June 20 from 4pm to 9pm and participants from all races are welcomed to join in. However, they must ensure that they are "disease and drug free" before taking part.
It also listed out several rules to be adhered by participants, such as men having to take a shower beforehand and males with long beards being prohibited from joining.
However, checks by WeirdKaya found that the Twitter account no longer exists.
Johor authorities to investigate
Not long after the poster went viral on social media, Johor Islamic Religious Affairs Committee Chairman Mohd Fared Mohd Khalid issued a stern warning to those organising immoral activities within the state.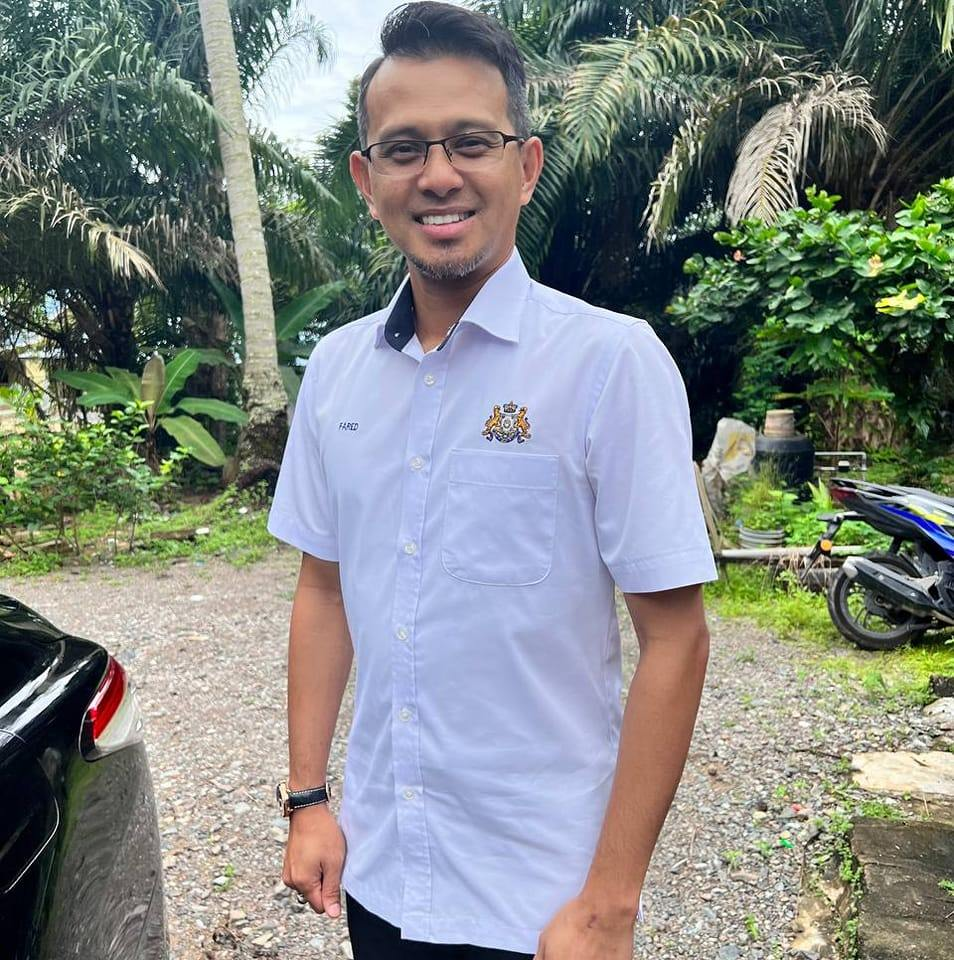 In a Facebook post, he wrote that he had ordered the state Islamic Religious Department (JAINJ) to probe the sex party and take proper action.
He also said that such activities will not be tolerated and that he would do everything in his power to keep immorality out from Johor.
"Do not attempt to behave badly in Johor (by) asking people to openly commit vice and immoral activities," he wrote.
READ ALSO:
---
---