While it's commonly believed that graduating with a degree takes you to better paying jobs or work opportunities, sometimes it doesn't work out quite that way, like in the case of this TikToker.
In a TikTok clip by @ainxxang, she recounted how she graduated with a degree in Chemistry from a local university but now works at KFC instead.
While she admitted that they was no "perfect job", she was nevertheless thankful and added that all income was from God.
Watch the clip here:
Her video was later shared on Twitter by MUDA co-founder and vice-president Dr Thanussha, who wrote that "underemployment is a massive issue in Malaysia especially among young people, and the future looks bleak".
Came across this girl's video in TikTok. Graduated with honours in Chemistry, currently working in KFC.

Underemployment is a massive issue in Malaysia especially among young people, and the future looks bleak.

Many others commented about being in similar situations.

Thread👇 pic.twitter.com/CuQVF4Rqbu

— Dr Thanussha 🏴🇲🇾 (@DrThanussha) July 18, 2022
Same sentiment shared across the board
In the thread, Dr Thanussha also shared the many stories of Malaysians who were also facing the same predicament, where their skill set and job were severely mismatched.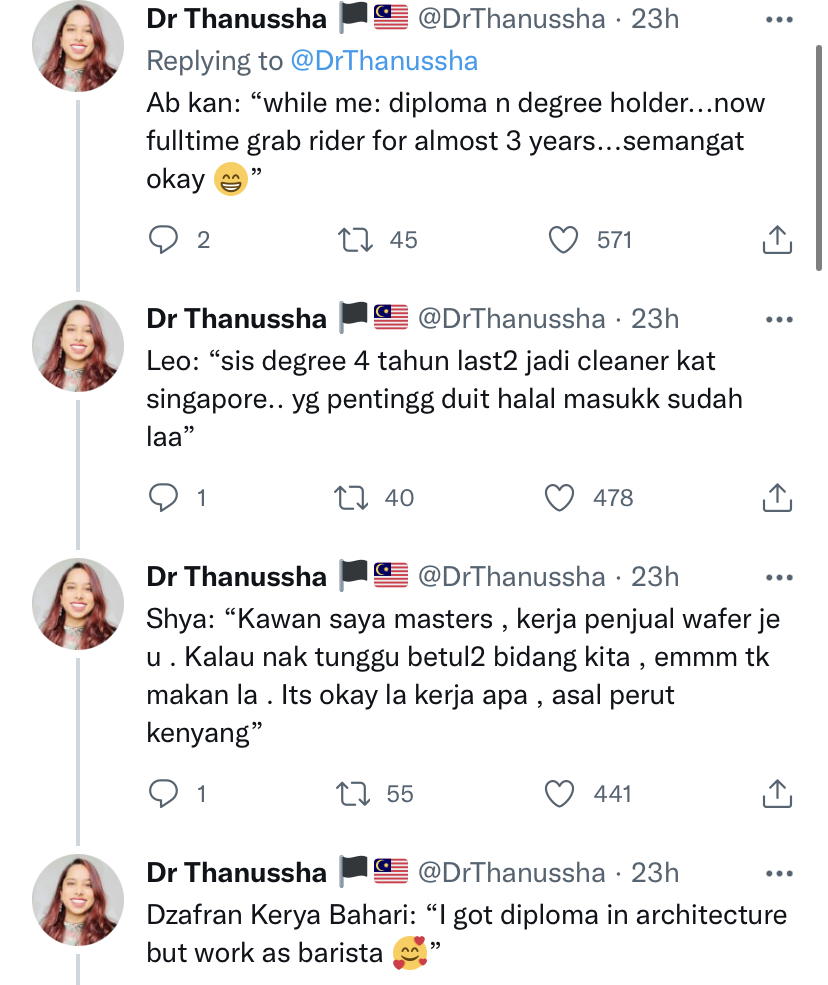 She added that having a job should be a sense of accomplishment for young people instead of being a burden.
This is the lived reality of young graduates in Malaysia. Taking up any job to survive and not be a burden. While they should be applauded for striving and finding income, they should never have been put in that position.
She also called upon the country's leaders to address the issue and provide better job prospects instead of vying for political power.
Many netizens agreed with Dr Thanusha's thoughts and echoed her appeals for the authorities to intervene in the matter.

---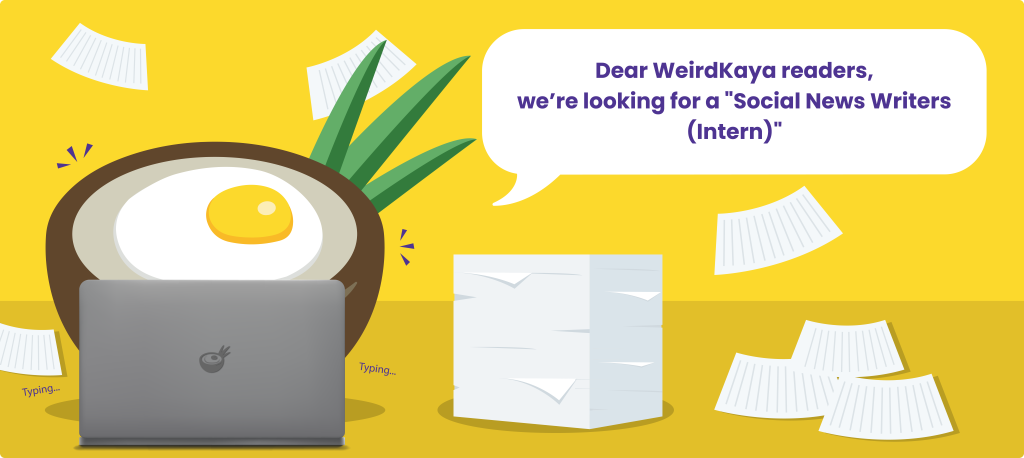 ---