For many people, a dog is more than just a four-legged companion. It is a cherished family member, a confidante, and a loyal friend.
For 37-year-old Jen Wong from Kluang, Johor, her dog Bobby was exactly that. When she discovered that Bobby lost his vision and had a tumor in body, she made an extraordinary decision – she would travel across West Malaysia with her dog, creating a shared memory for them both that would last a lifetime.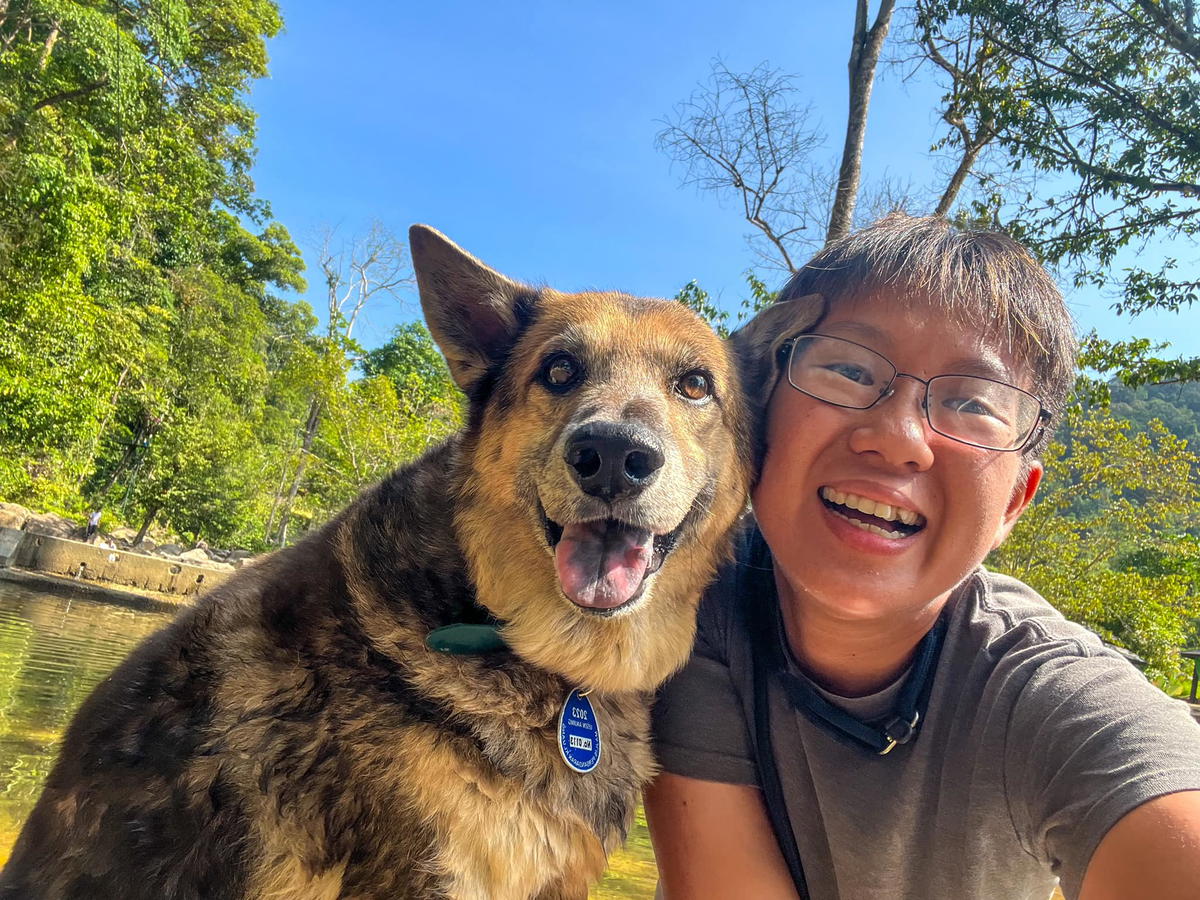 A stray turned beloved pet
Life for Bobby before Jen was challenging, to say the least. The little puppy, found abandoned on the streets, was in a dire state when Jen first saw him.
Unbeknownst to me, this chance encounter would turn into an enduring bond that would see us journey through the ups and downs of life together," she told WeirdKaya in an exclusive interview.
Years later, as Bobby began to fall sick during Jen's trips, she decided that her promise to him meant more than any journey abroad.
The severe flea disease that Bobby contracted during her trip to Japan became a wake-up call for Jen. She decided then to commit herself to Bobby's well-being, promising never to leave him again if he got better.
True to her word, Jen planned an extensive journey in 2022, not abroad but across Malaysia with Bobby. While the initial plan was a four-month trip, it expanded into a ten-month adventure due to work commitments and breathtaking views of West Malaysia.
Discovering the beauty of West Malaysia
As a stray-turned-beloved pet, Bobby thrived in nature. The beautiful landscapes of mountains, waterfalls, and rivers brought joy to his eyes.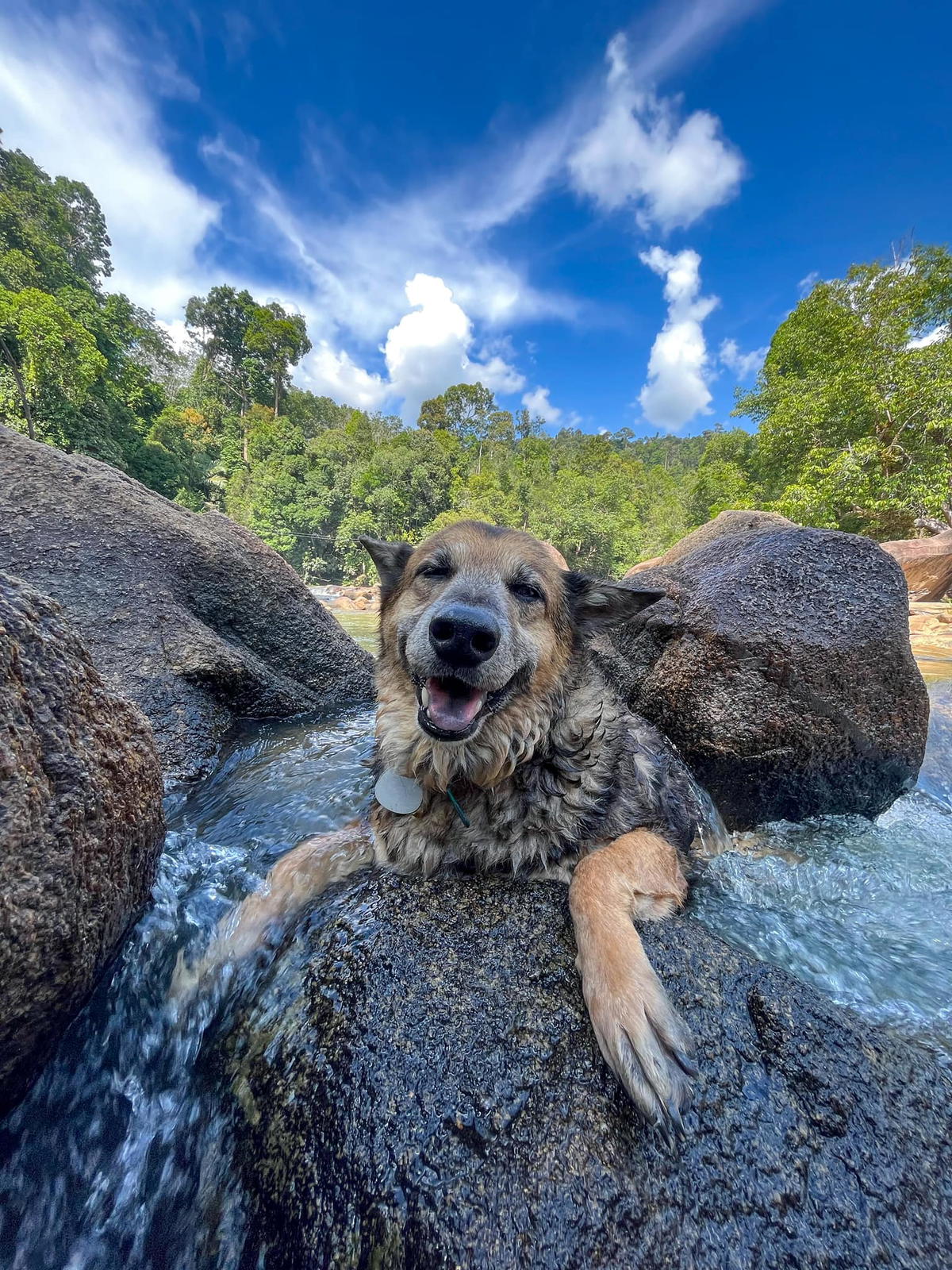 The duo's typical day was filled with morning breakfasts by the river, walks, swims, and exploring the town. In spite of the occasional hostility and challenges in finding pet-friendly accommodations, they found immense kindness from strangers.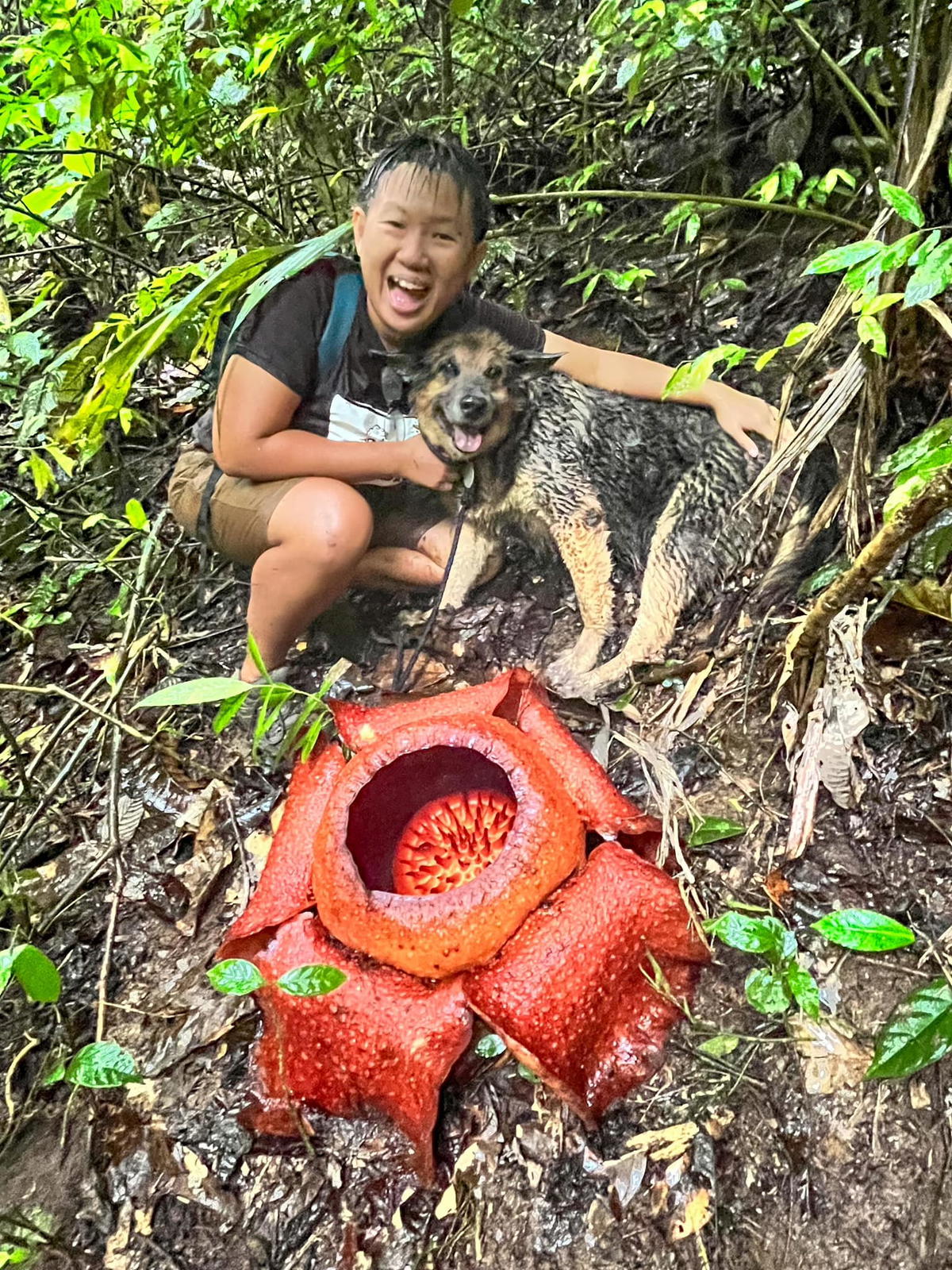 In one of their mountain climbing trips at Gunung Keriang, Alor Setar, Jen shared the following encounter:
Bobby must love me very much to trust me enough to follow in my footsteps and climb this mountain.

Regardless of how tired and breathless he was, he never gave up because he didn't want to disappoint me.

This mountain was hard to climb. For a human, it might be okay. But for a blind dog…it was really hard."
Despite this, Jen said Bobby refused to turn back and kept pushing her on to continue with their climb.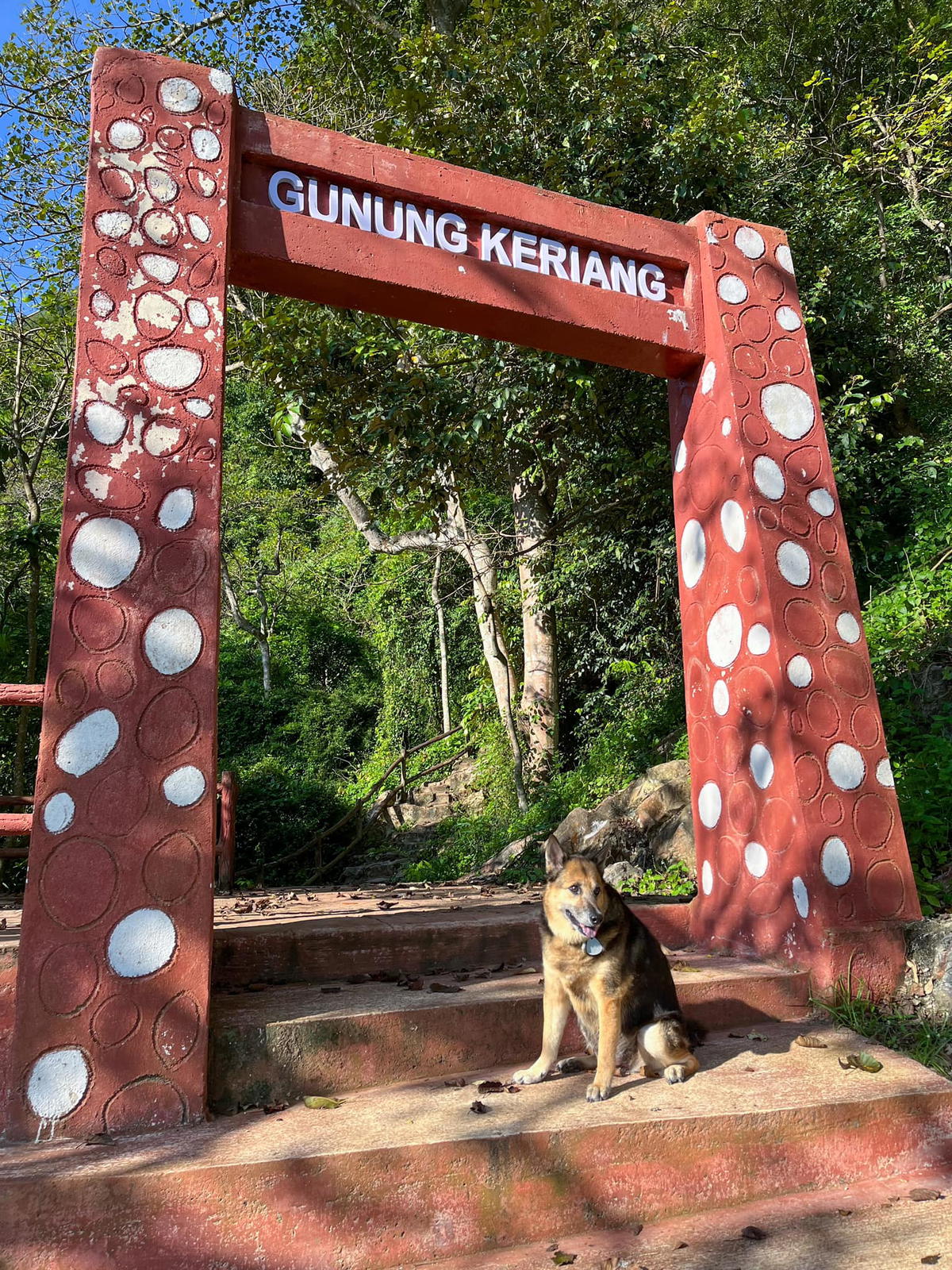 Experiencing kindness from Malaysians
During their adventure, Jen and Bobby encountered many obstacles, but they were also met with kindness from strangers who encouraged them and cheered when they reached the peak.
Their tenacious spirit touched the hearts of many, prompting some to even protect them on their descent.
During another event at Istana Sangkut, a beautiful riverside campsite, Jen shared that she were not only permitted to bring Bobby along, but also found the campsite owner Ayah Wen, to be extremely accommodating and kind.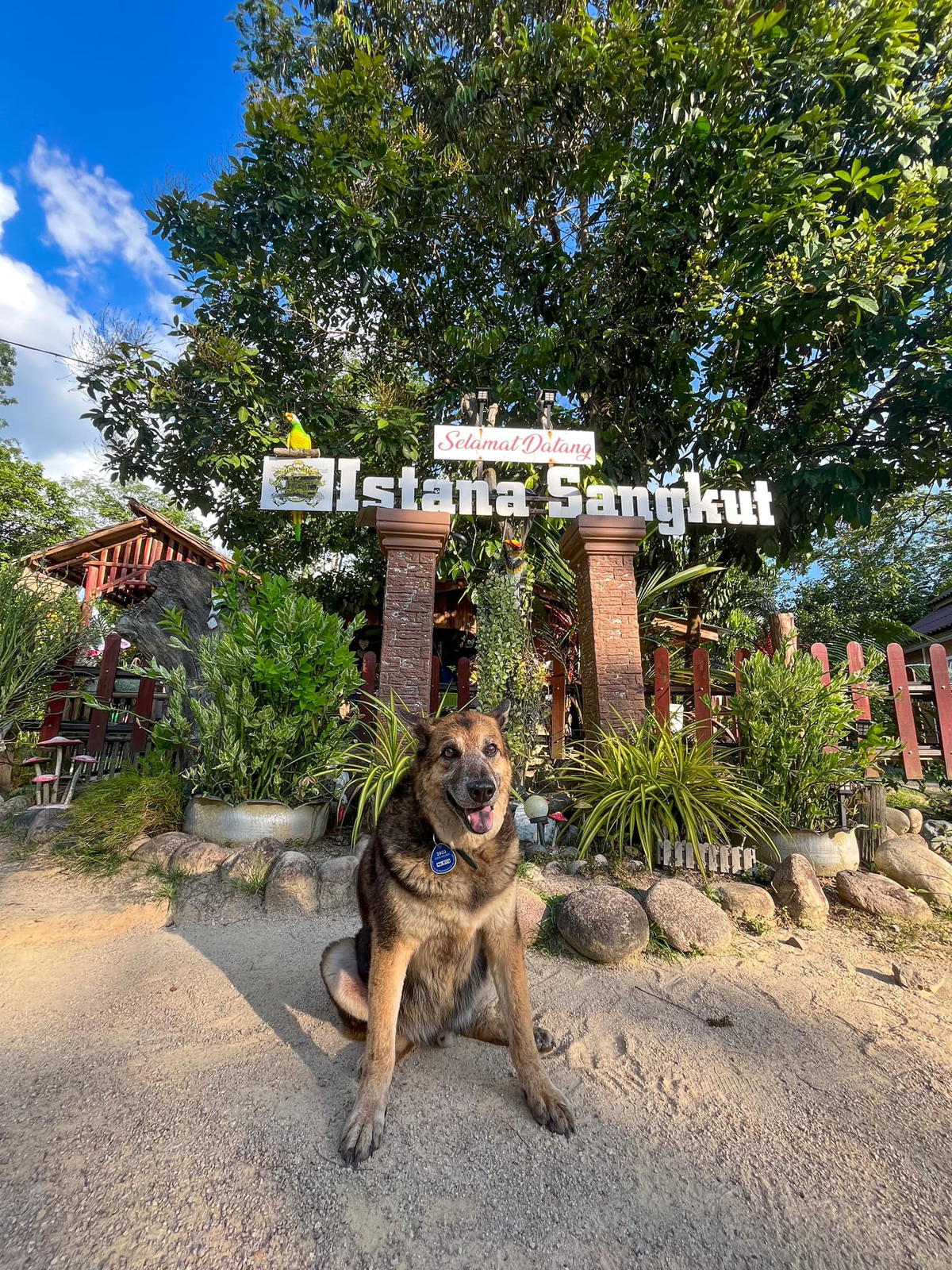 Ayah Wen noticed Jen's profile picture, a snapshot of their beloved pet, which sparked the following conversation:
Ayah Wen: 'Camping is even better when you bring your dog.
Jen: 'How did you know I was bringing a dog?'
Ayah Wen: Because of your profile picture. I like pets.'
Several days later, she received the following message from Ayah Wen: 'I found a medicine for Bobby's cancer called Kayu Kemuning Hitam tea. Give it to him as water to drink. You can look up its benefits online.'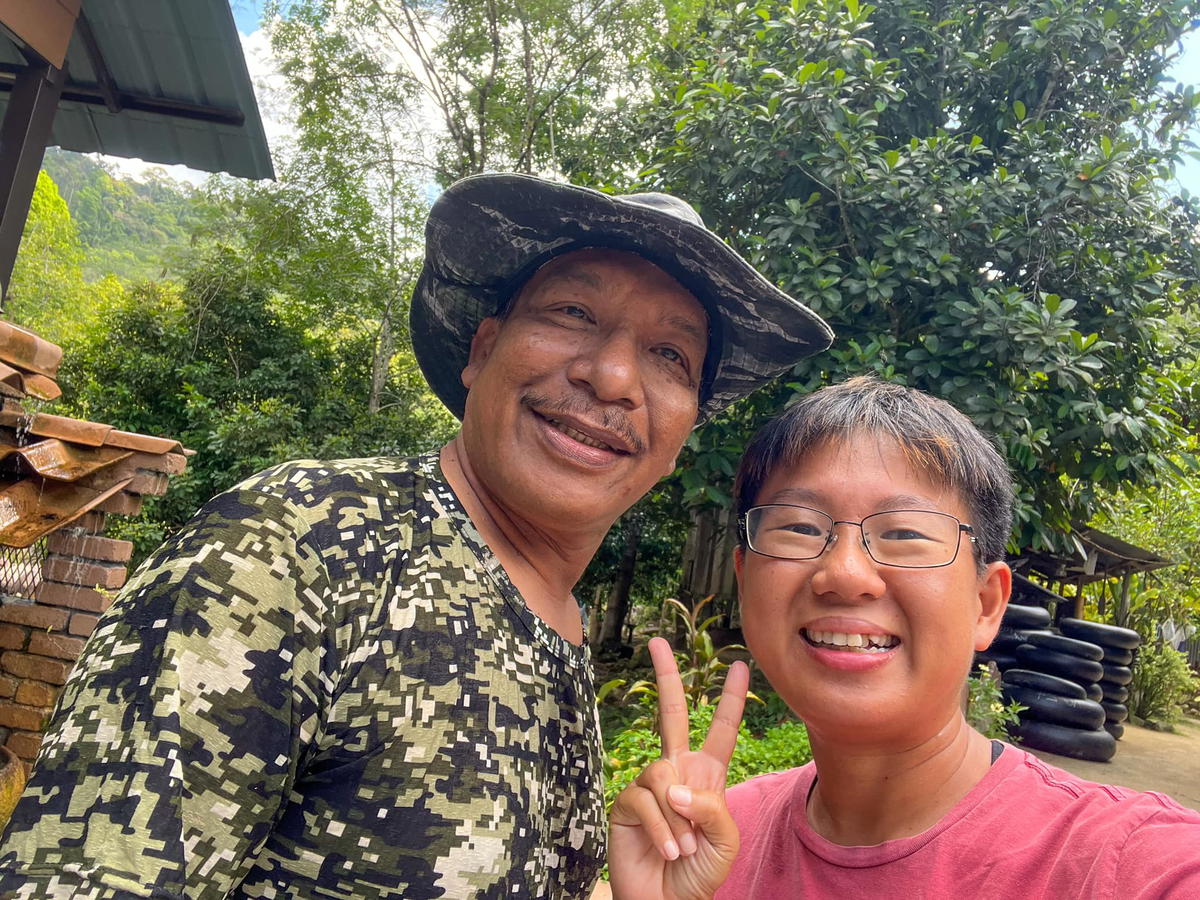 True to his word, Ayah Wen presented them with Kayu Kemuning Hitam, a rare and valuable type of wood believed to have anti-cancer properties by locals and had prepared it specially for Bobby, who had been battling cancer.
On top of that, he even waived the camping fee for Jen, included her in his family's meals, and even shared fruits from the campsite's durian trees.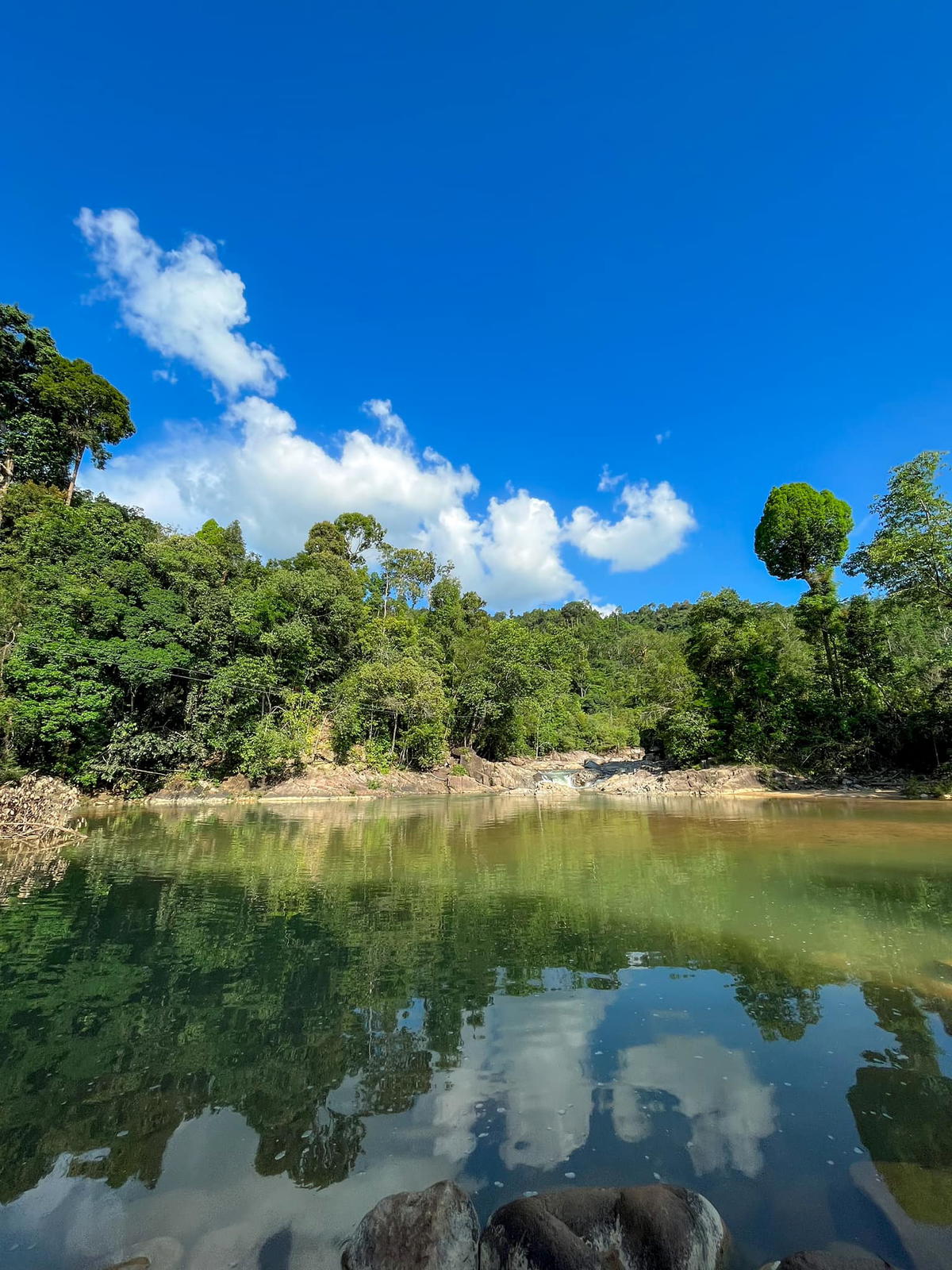 Another event that's etched into Jen's mind was the time when Bobby was nearly swept away by strong currents at the nearby Lata Rek waterfall. Luckily, the dog's strong swimming skills saved him from the dangerous situation.
'Malaysia's scenery and tourism are underrated'
Throughout her travels in Malaysia, Jen experienced more than just the country's stunning landscapes.
"The kindness of the people, and the beauty of the land is much beyond my expectations and I think the Malaysia's scenery and tourism are underrated," she told WeirdKaya.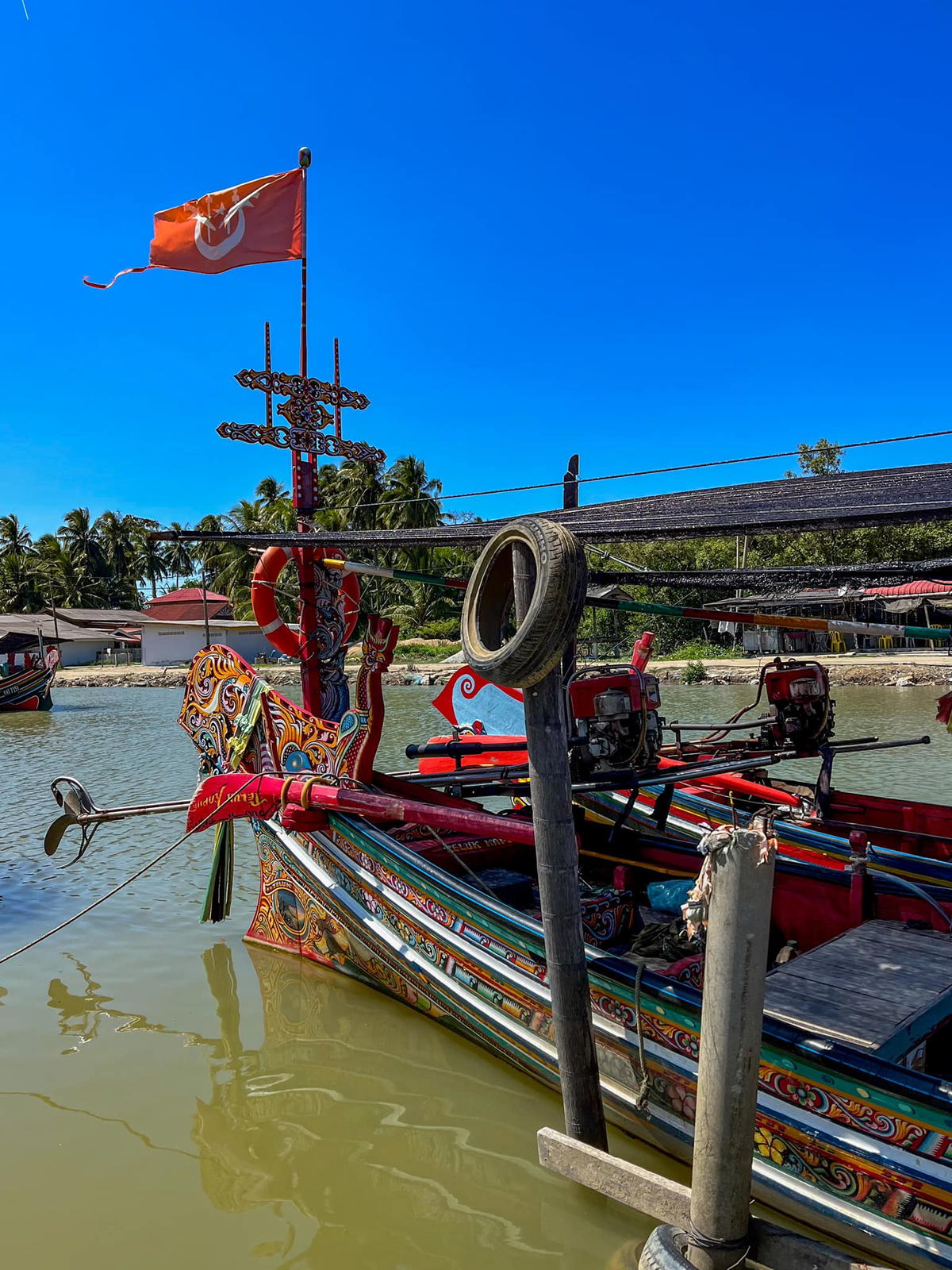 She encountered many kindhearted locals who, aware of the difficulties she faced traveling with her dog, extended invitations for home-cooked meals and offered assistance proactively.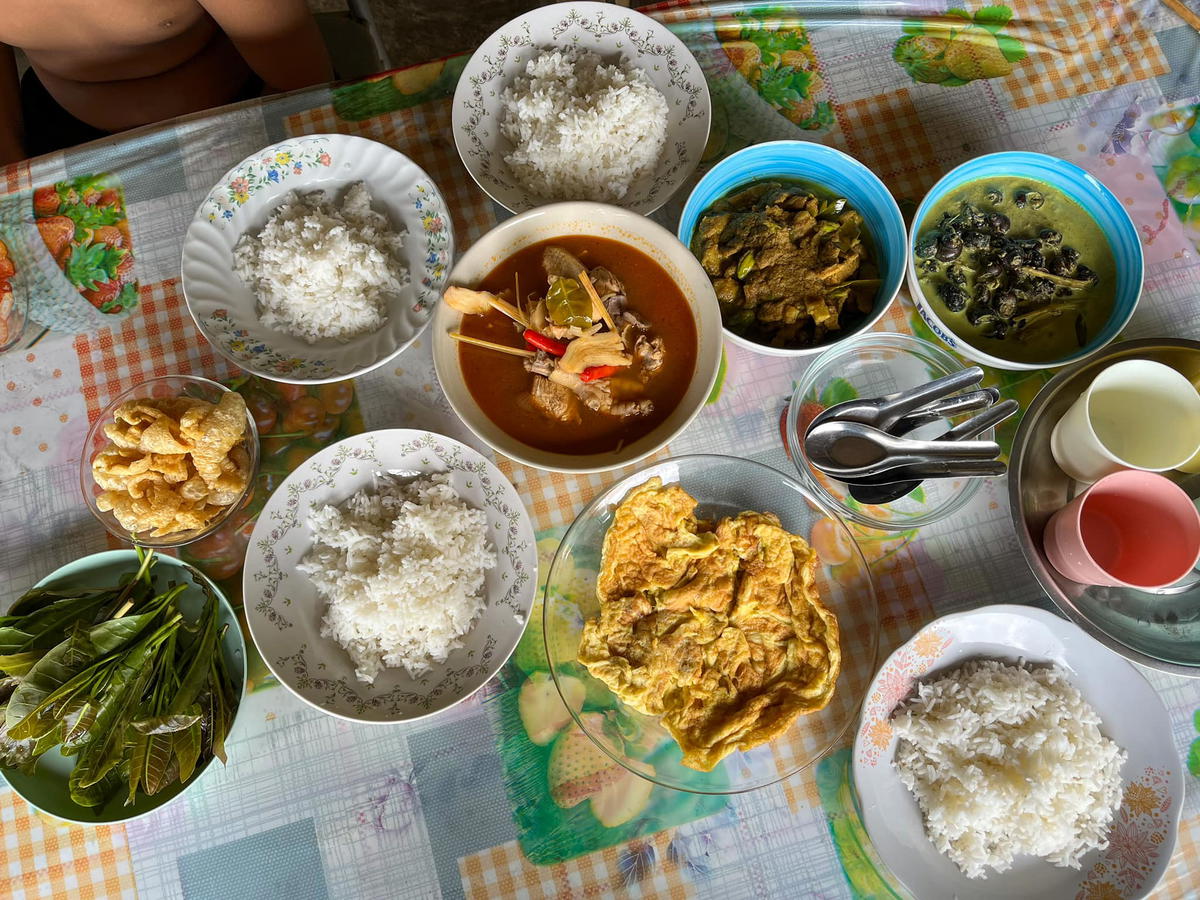 "This journey has allowed me to form many new friendships," she said.
I feel like the promotion of the tourism industry in Malaysia is not as comprehensive as it could be. It seems like tourism is not Malaysia's main focus, but the scenery, culture, beautiful mountains, rivers, and beaches are much better than many foreign countries."
Jen compared her experiences with her previous travels in Europe, Japan, the Indochina Peninsula, Turkey, Taiwan, and other places.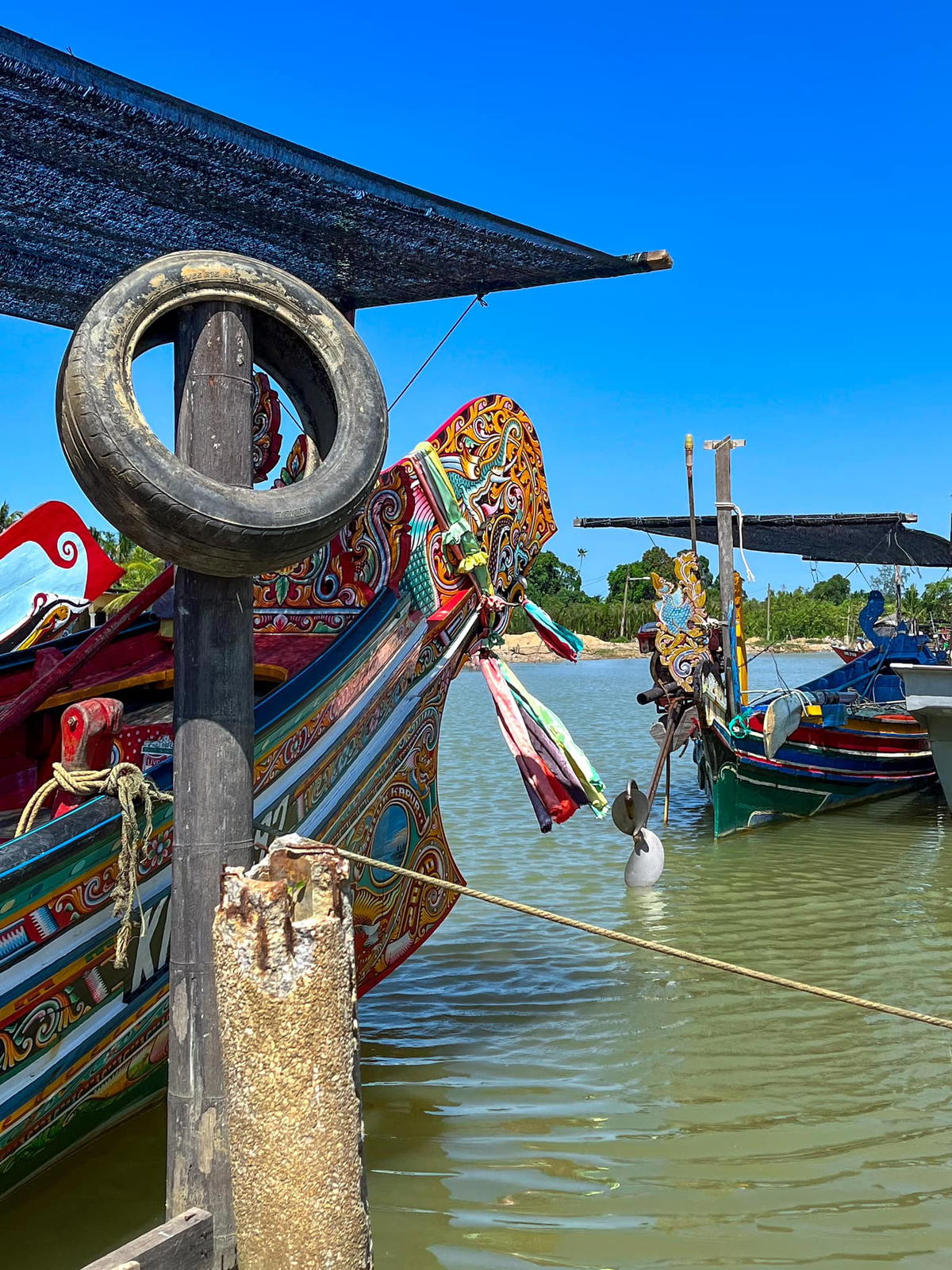 "In my opinion, the landscapes, experiences, and culture in Malaysia are on par, if not better, than these countries and regions," she said.
Probably their last journey together
Jen was acutely aware that her time together with Bobby was limited ever since he was diagnosed with cancer.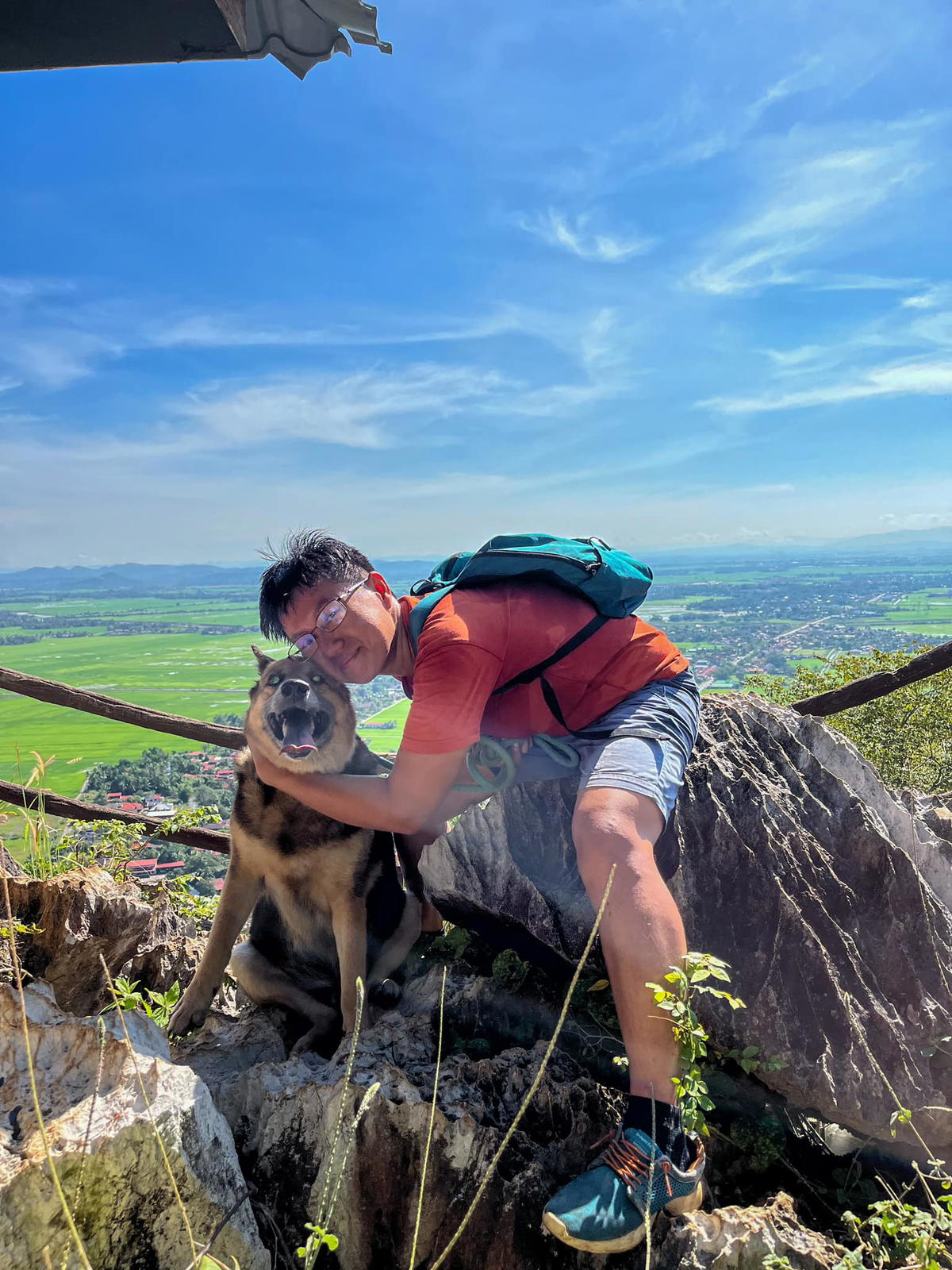 However, she held on to the belief that every moment they shared on this journey was a testament to the fulfilling life she wanted Bobby to experience.
When asked about her dog's condition, the 37-year-old shared that Bobby is getting better each day.
A dog is a man's best friend, and what's truly amazing is that despite not being in good condition, Bobby started crying in pain every day a few days before the departure.
"Initially, he was reluctant to walk even in our hometown. My mother questioned taking him along, given his condition.
"However, I insisted on bringing him with me and to my surprise, Bobby's condition improved as soon as we embarked on this journey," she said, adding that Bobby has so far outlived the doctor's prognosis.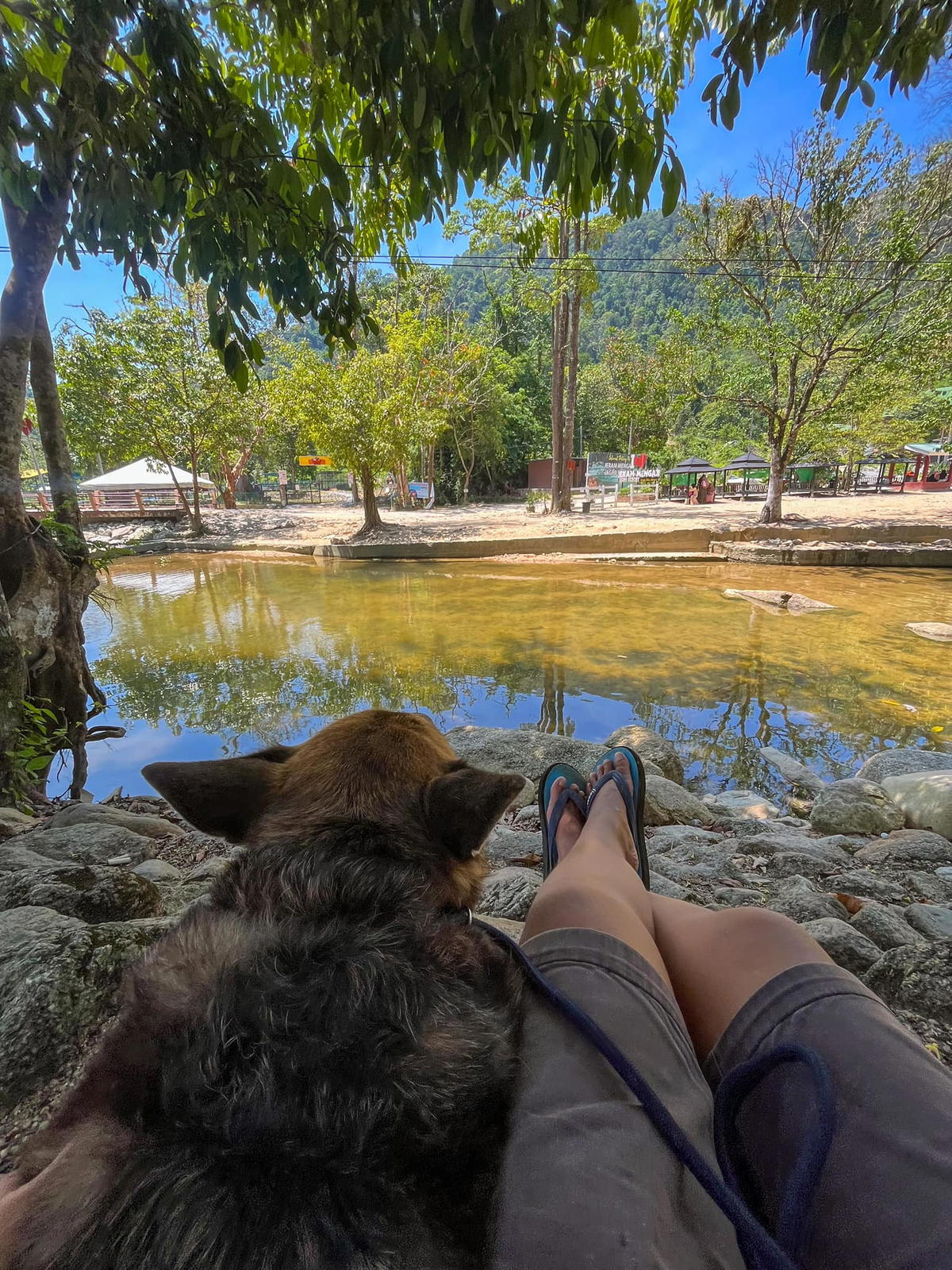 From the streets to becoming an integral part of Jen's life, Bobby's story is a testament to the resilience of strays and the profound impact they could have on their adopters.
In return, Jen made sure that Bobby's remaining days were filled with adventure, joy, and, most importantly, love.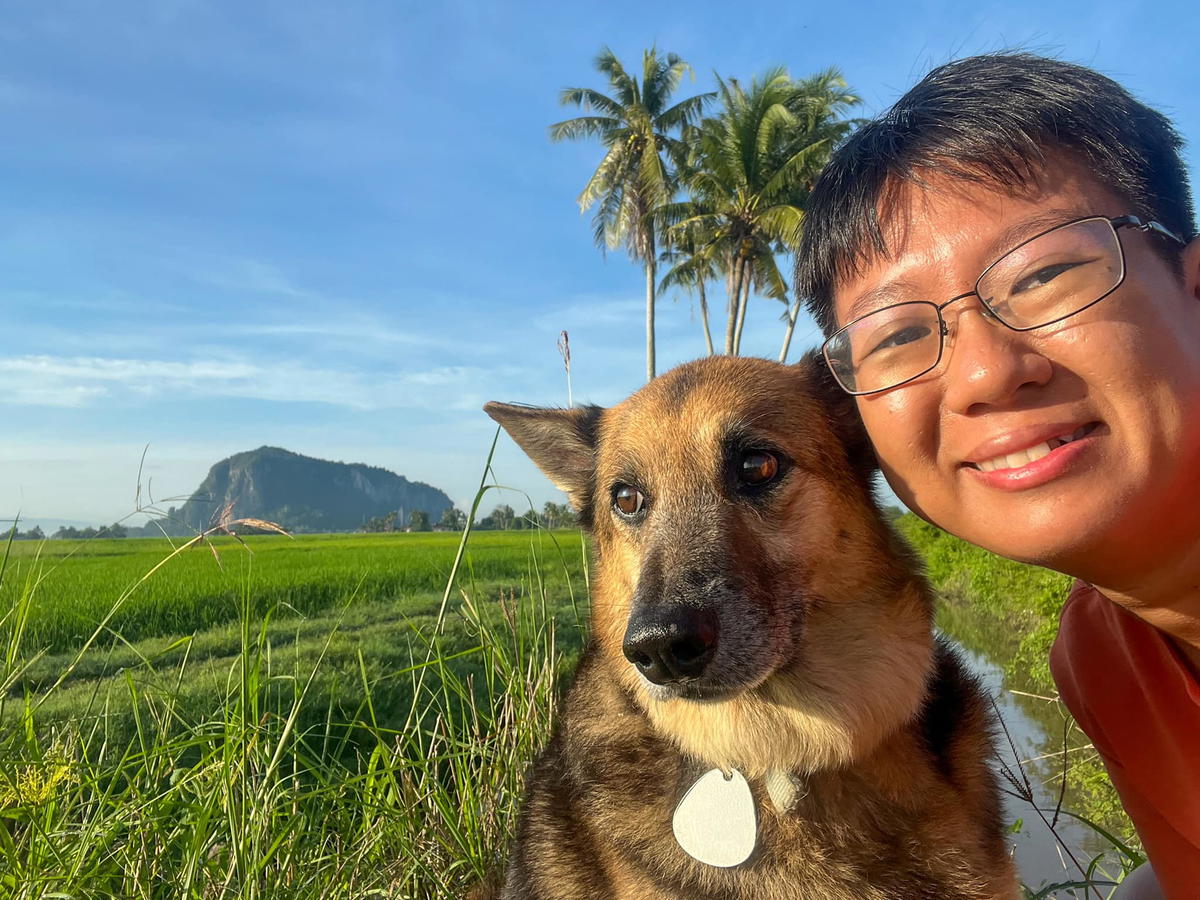 This journey with Bobby not only fueled Jen's love for exploration but also deepened her understanding and appreciation of her homeland, Malaysia.
Despite the trials and challenges, their shared experiences created memories that Jen continues to cherish and share on her Facebook page, hoping to inspire others about the possibilities of such adventures within Malaysia.
---
---