Former K-pop star Jackson Wang recently came over to Malaysia to perform at the Good Vibes Festival at Sunway Lagoon last Saturday alongside other artists such as Oh Wonder, Pink Sweat$, Beabadoobee and Shallou.
And we gotta say, he definitely did not disappoint us with his amazing vocals and jaw-dropping choreography.
Upon his departure from KLIA for Korea, countless fans showed up to say goodbye and catch a final glimpse of him.
In return, Jackson returned the favor by waving and blowing kisses to the crowd. He even gave a bow, much to the delight of adoring fans.
bye bye jackson🥺🤍 he bowed to everyone and made blew kisses!! #JacksonWanginMY pic.twitter.com/5z2H8zEH3x

— dija☆彡♡ misses the boyz): (@ddallinn) September 25, 2022
But among the thousands of fans that showed up, one caught his eye — and for a good reason too.
Kind reminder from Jackson Wang himself!
A Twitter user named @carol_cclm was one of the fans who turned up at the airport and could hardly believe her eyes when Jackson spotted her from the crowd and began gesturing his hands to her.
But, it turned out that he was actually telling her to rearrange her clothing for fear that she might expose herself.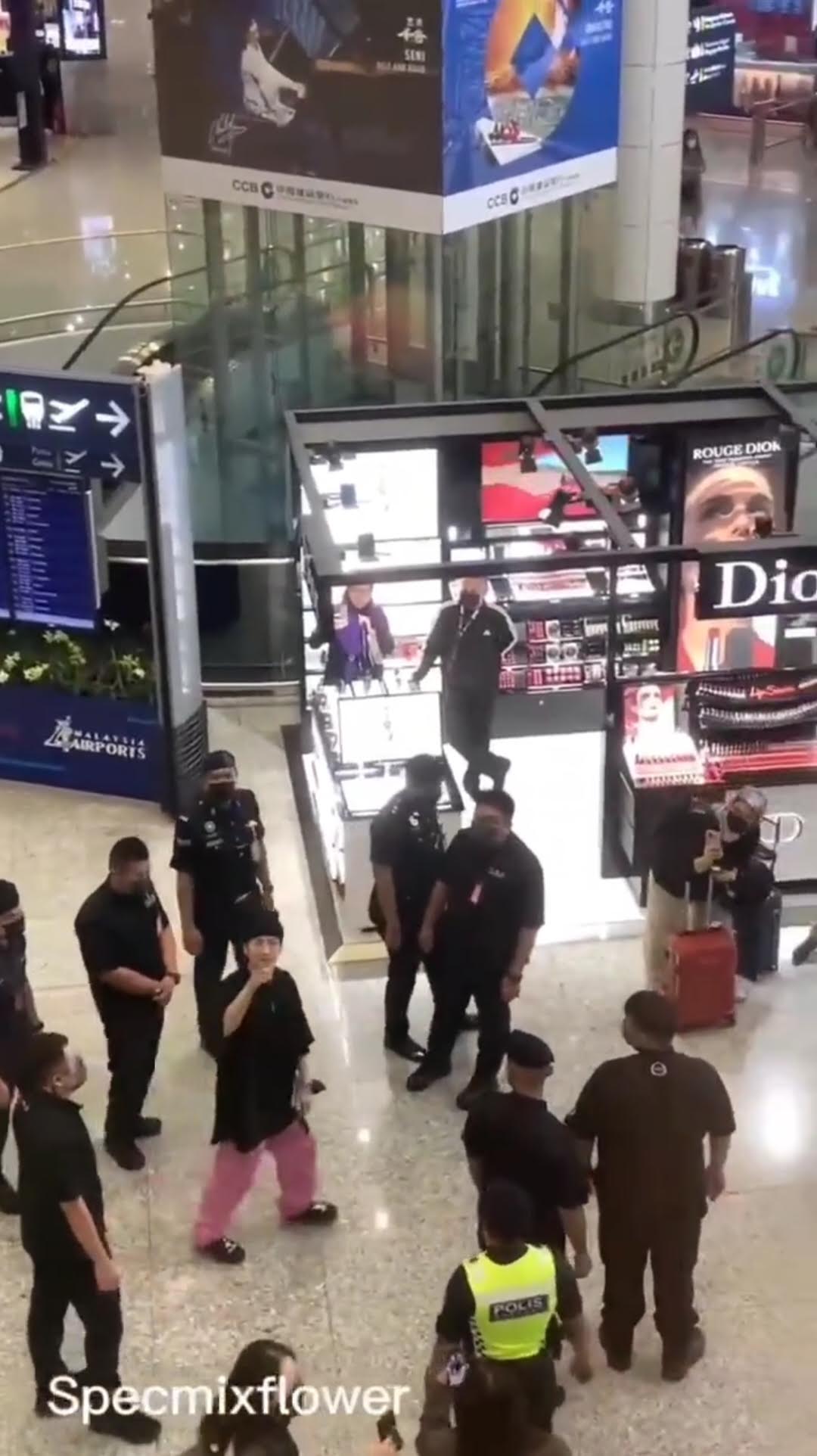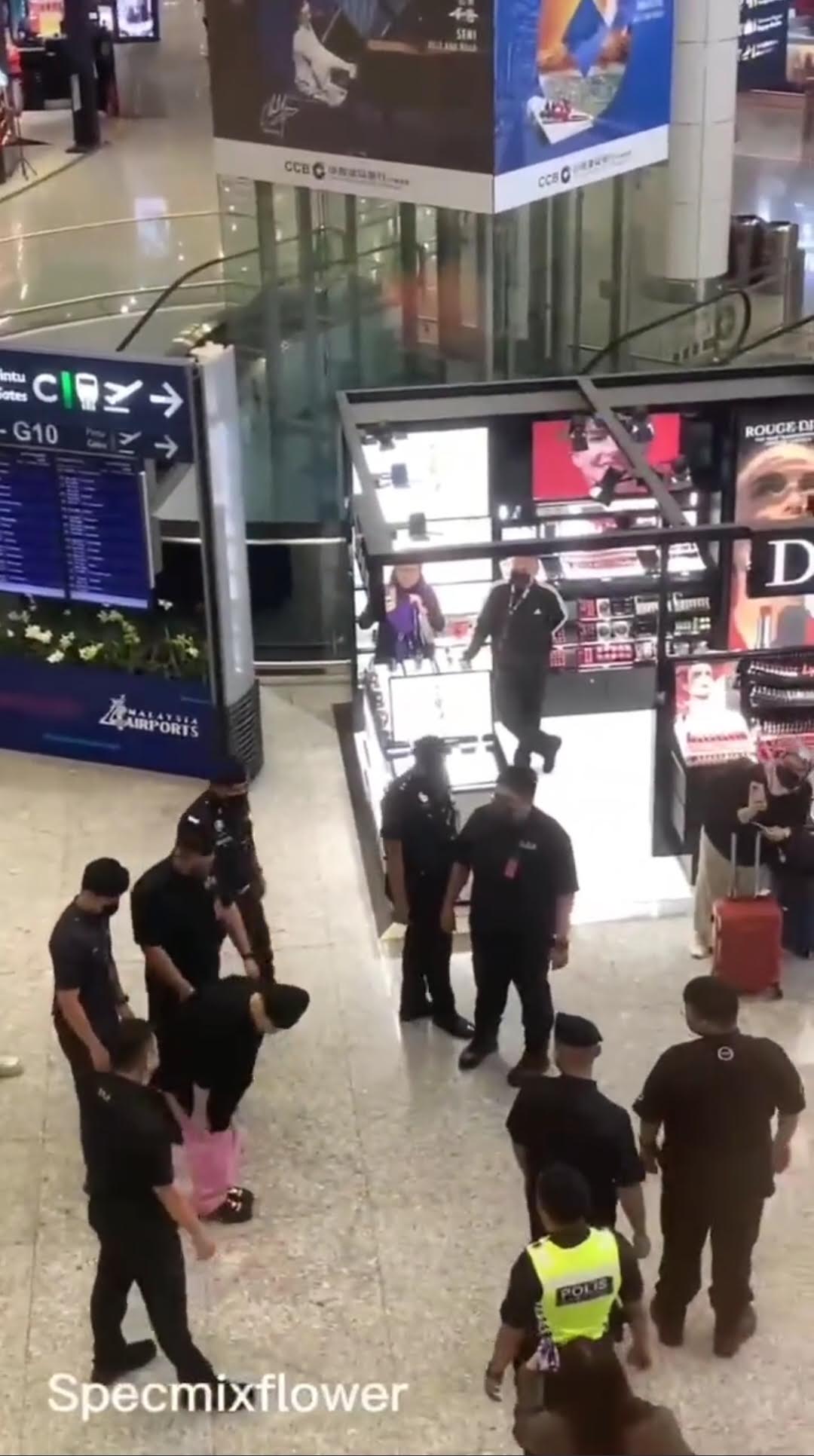 Speaking to WeirdKaya, @carol_cclm said she was squatting down to take pictures of the star before the incident took place.
I was shocked and happy at the same time as I squatted to take pictures of him. He pointed at me and told me to tidy my attire because I unintentionally exposed myself as I was wearing a dress. I felt very warm hearted to be noticed by him.
Watch the video here:
😭😭😭 I was the person whom Jackson talked to , because I kneeled down to take video , then he stopped in front me and told me to tidy my skirt , I was like omgggggg 😭 he is so sweet , thank u @JacksonWang852 I love u 💗#JacksonWang #jacksoninmy pic.twitter.com/O85Mopx1Rg

— Carol🍀 (@carol_cclm) September 25, 2022
Jom pergi mamak?
And if that still isn't enough to make you fall in love with Jackson even more, watch his adorable reaction when he asked the crowd where he could get a drink with his crew after the show.
One fan even amused him with her answer of "my home"!
Its already end but jackson said he'll stay till tomorrow and ask for recommendation for what to eat then one of the audience said their home look how he reacts 😭😭😭😭#JacksonWang_GVW2022@JacksonWang852 pic.twitter.com/vNwq5Vi3qx

— 데이 9.21 𝘴𝘦𝘮𝘪 𝘪𝘢 (@DAYDEF_) September 24, 2022
Were you at the Good Vibes Festival as well? Share with us your experience at the comment section!
Special thanks to @carol_cclm for sharing her special moment with us!
Read also:
---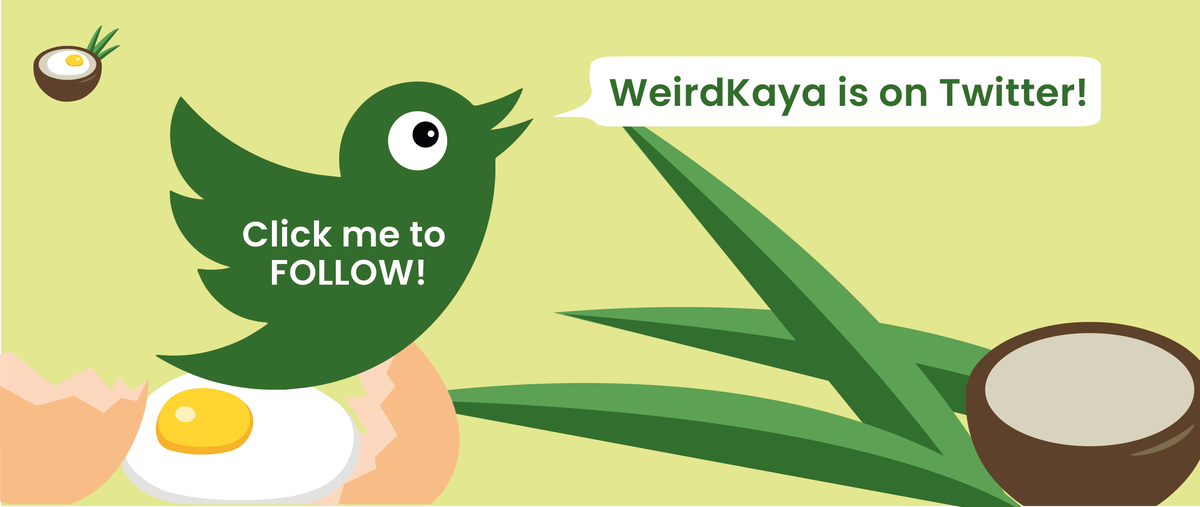 ---