Paying after eating at a restaurant is usually seen as common sense, but there are diners who forget to pay the tab.
This was what four customers who dined at Classic Mealody Kopitiam Ipoh Falim at 2pm last Sunday (Aug 13) did, where they left without settling their bill of over RM63.60.
Following the incident, the restaurant posted on Facebook demanding payment within 24 hours and warned that they would share photos/details of the diners and file a police report if they failed to comply.
Not the first time
Mr Zhai (transliteration), the manager of Classic Mealody Kopitiam Ipoh Falim, told China Press that the diners returned to the restaurant at 6.05 pm yesterday (Aug 14) and paid the bill.
"They didn't provide any reason or explanation (for not paying) and they had a foul facial expression. After making the payment, they told us to delete the post within 20 minutes or face further trouble, which we did.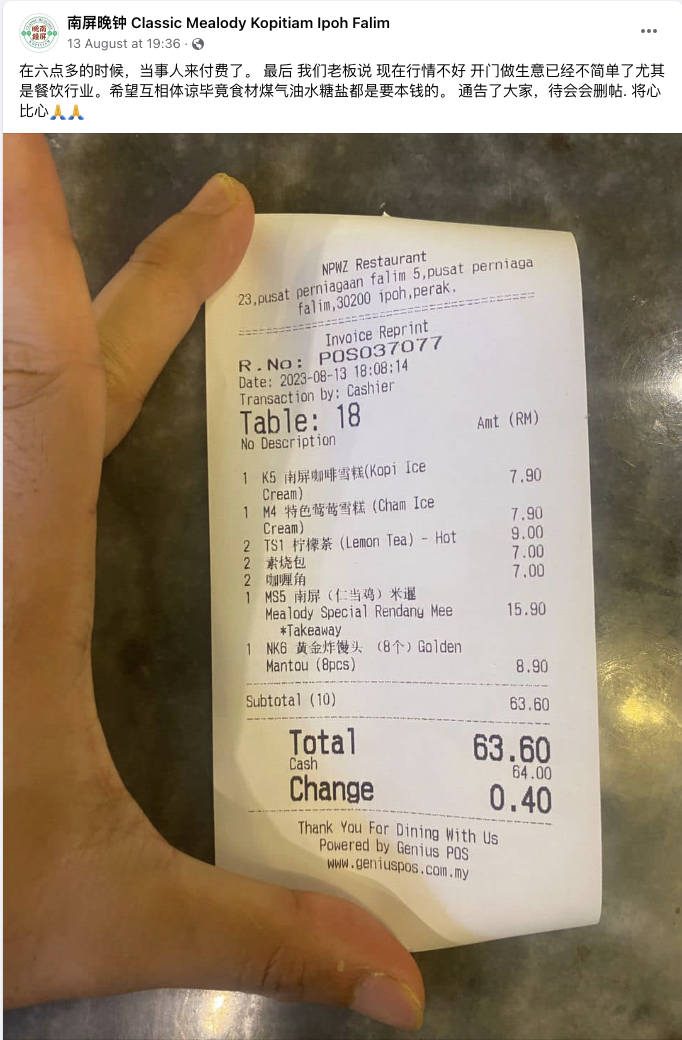 "Running a business is tough these days, especially in the restaurant industry. We hope for mutual understanding from customers and to consider the costs of ingredients and utilities," he said.
'It's meant to be a reminder'
Mr Zhai explained that the main purpose of the post was not just to recoup the payment, but also to warn other businesses to be cautious.
"We've experienced similar incidents several times before, where our losses racked up to over RM300.
"While there were customers who genuinely forgot to pay, these four diners told the server that they would split the bill and then left without paying," he claimed.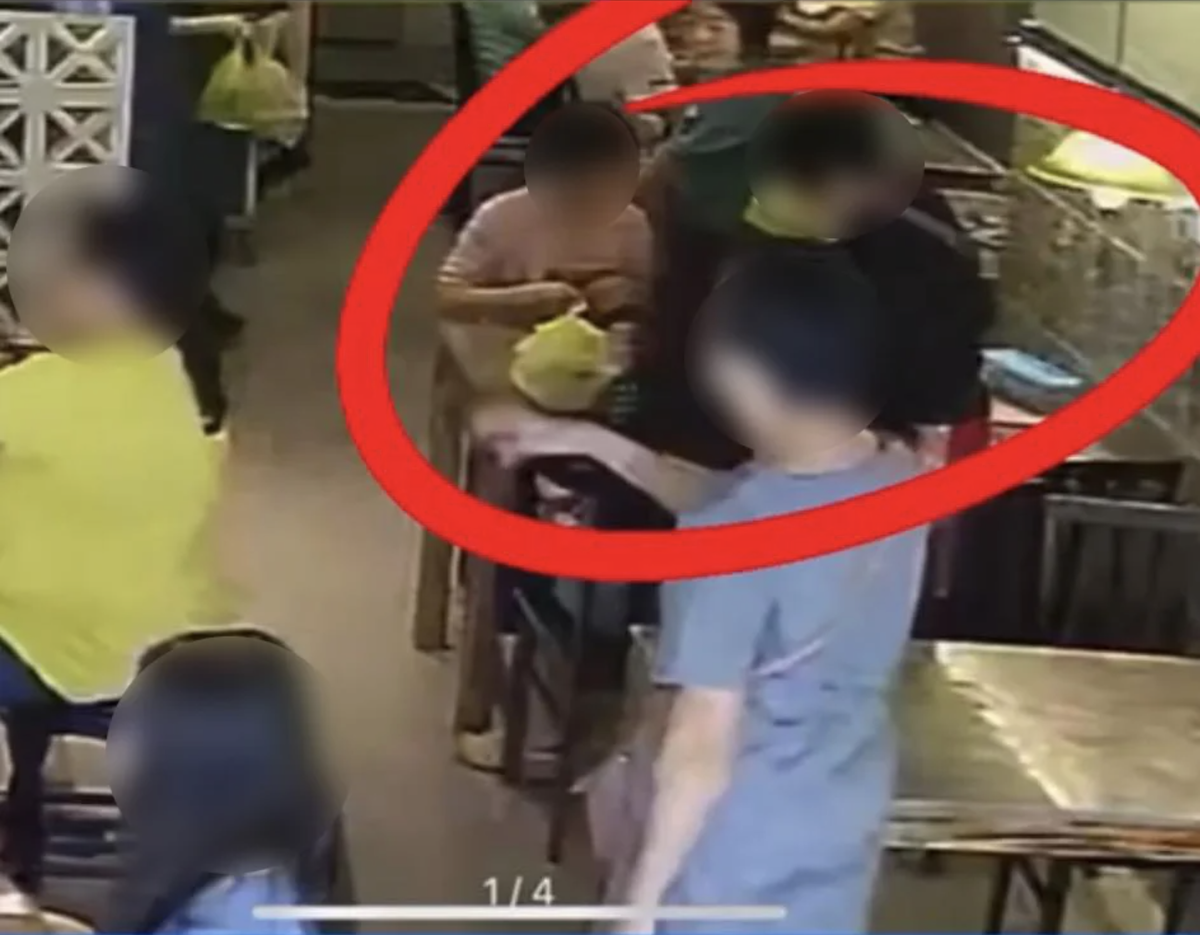 Mr Zhai added that customers walking off without paying is quite common in Ipoh, where he cited an instance where two ladies pretended to use the restroom and sneaked away without paying.
Mr Zhai said after the incident went public, someone offered to foot the customer' bill but he refused, adding that it only encourages bad behaviour and exploits the kindness of others.
"We want these customers to settle their own bills and will not let any well-intentioned individuals pay on their behalf. Doing so will only encourage these individuals to continue with their ways," he said.
Read more:
---

---
---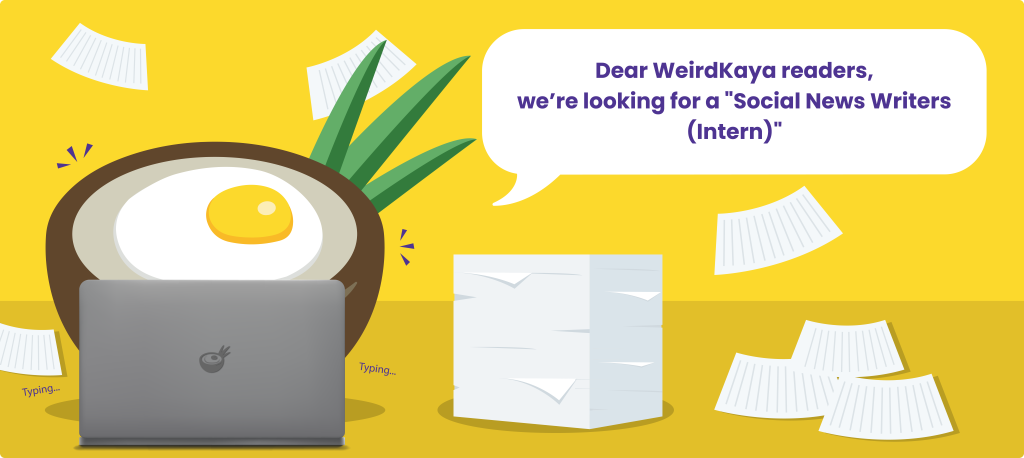 ---