As a 25-year-old dealing with tired-looking skin, fine lines, eye bags, and a not-so-smooth texture, I've always been pretty "meh" about anti-ageing products. But when I came across Innisfree's Black Tea Youth Enhancing line, I thought, "Why not give it a shot?" And so began my 7-day skincare journey with Innisfree.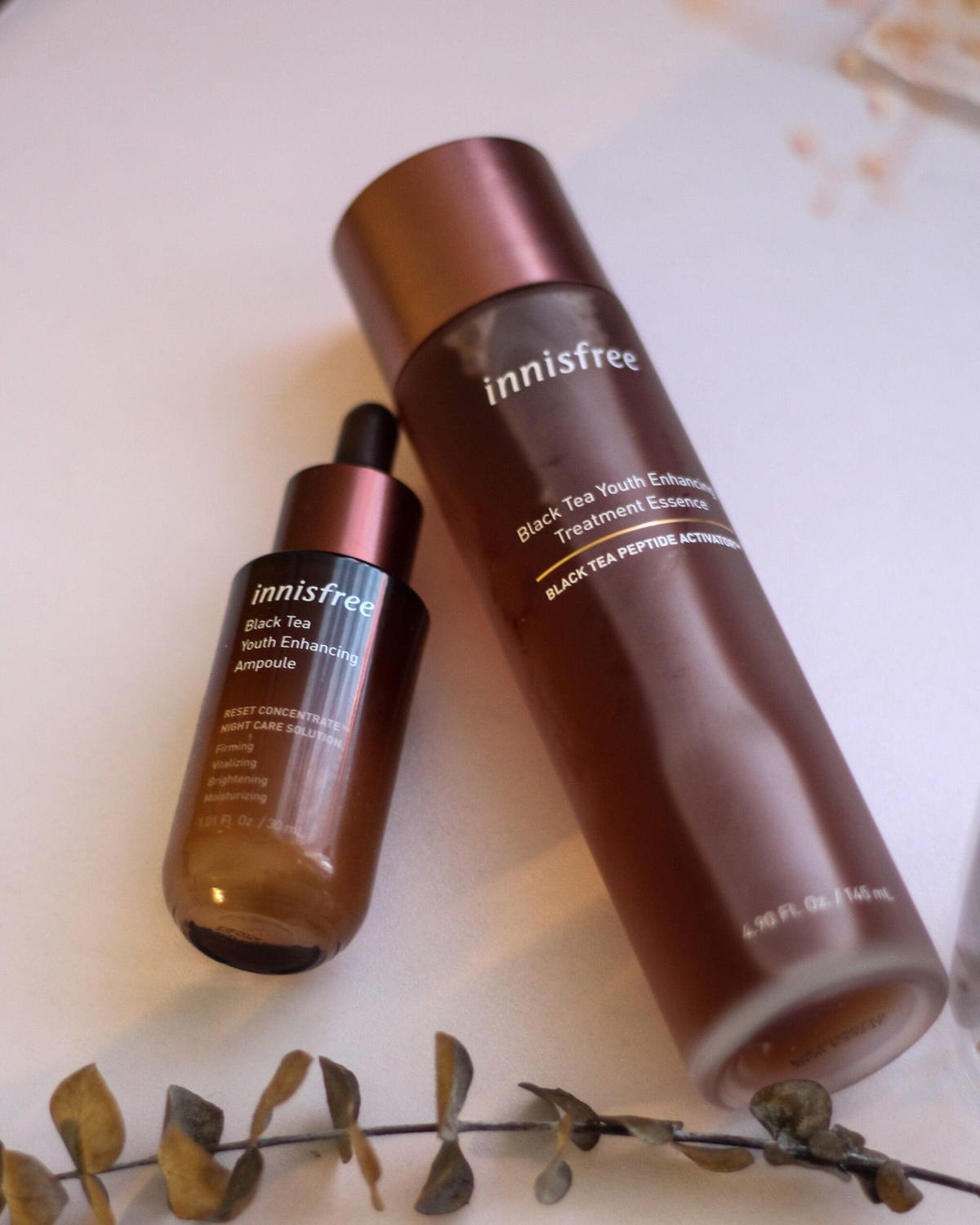 To truly evaluate these products, I decided to stop using all my other skincare items and focus solely on the Black Tea Youth Enhancing Ampoule and Treatment Essence.
The Ampoule claims to provide intensive anti-ageing care with Reset Concentrate™, relieving signs of skin fatigue and boosting vitality and radiance.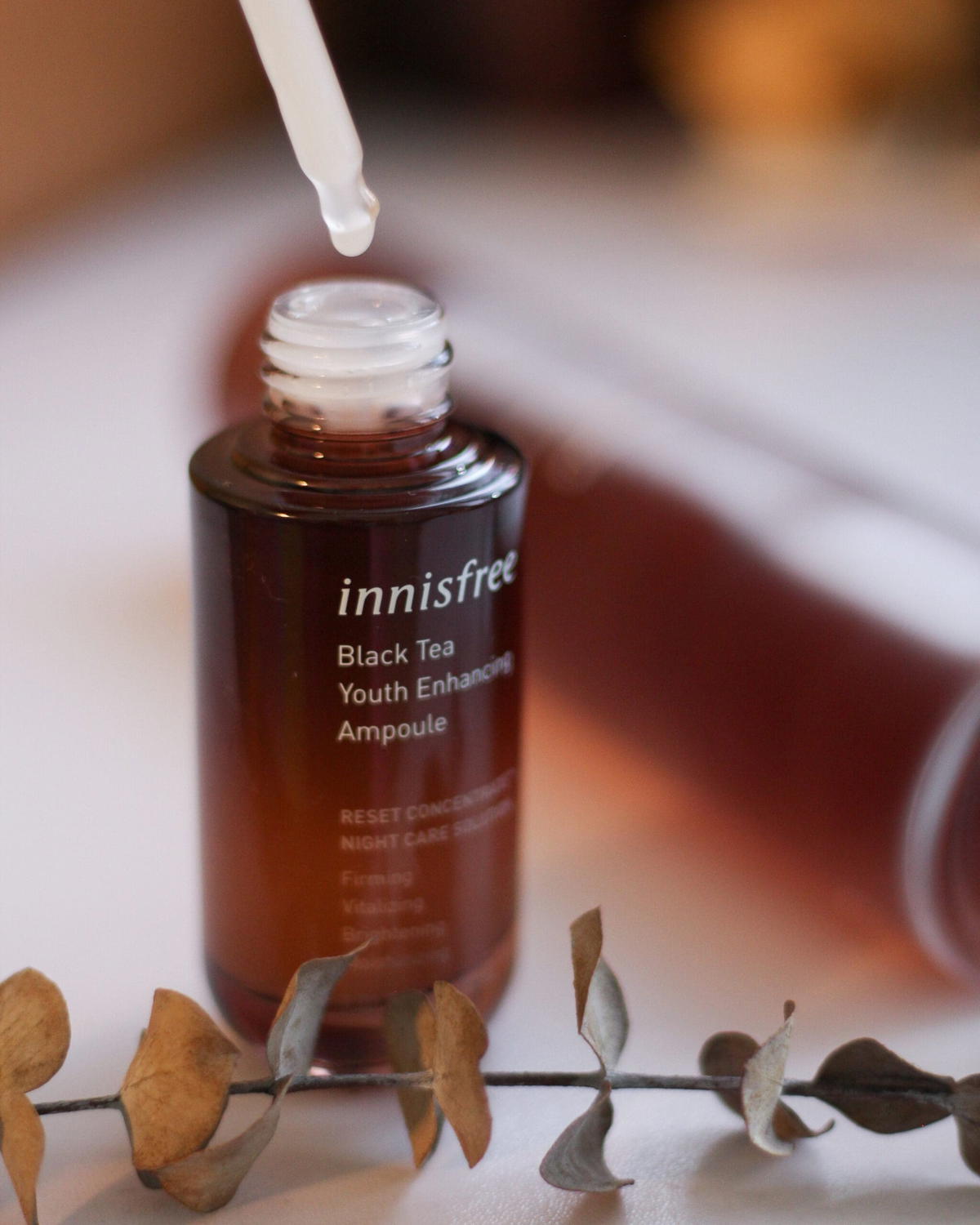 It's clinically proven to repair and reset the appearance of five signs of ageing skin, including skin texture, wrinkles around the eye area, hydration in cheeks, smile lines (nasolabial fold), and the eye area.
While the Treatment Essence is designed to promote skin cell turnover and boost antioxidant levels for luminous skin.
Following the recommended routine, I first applied the Treatment Essence before layering on the Ampoule.
Love the texture and smell
From the very first use, I noticed the lovely scent of the products and how quickly they absorbed into my skin. This made me eager to continue using them to see if they would make a difference.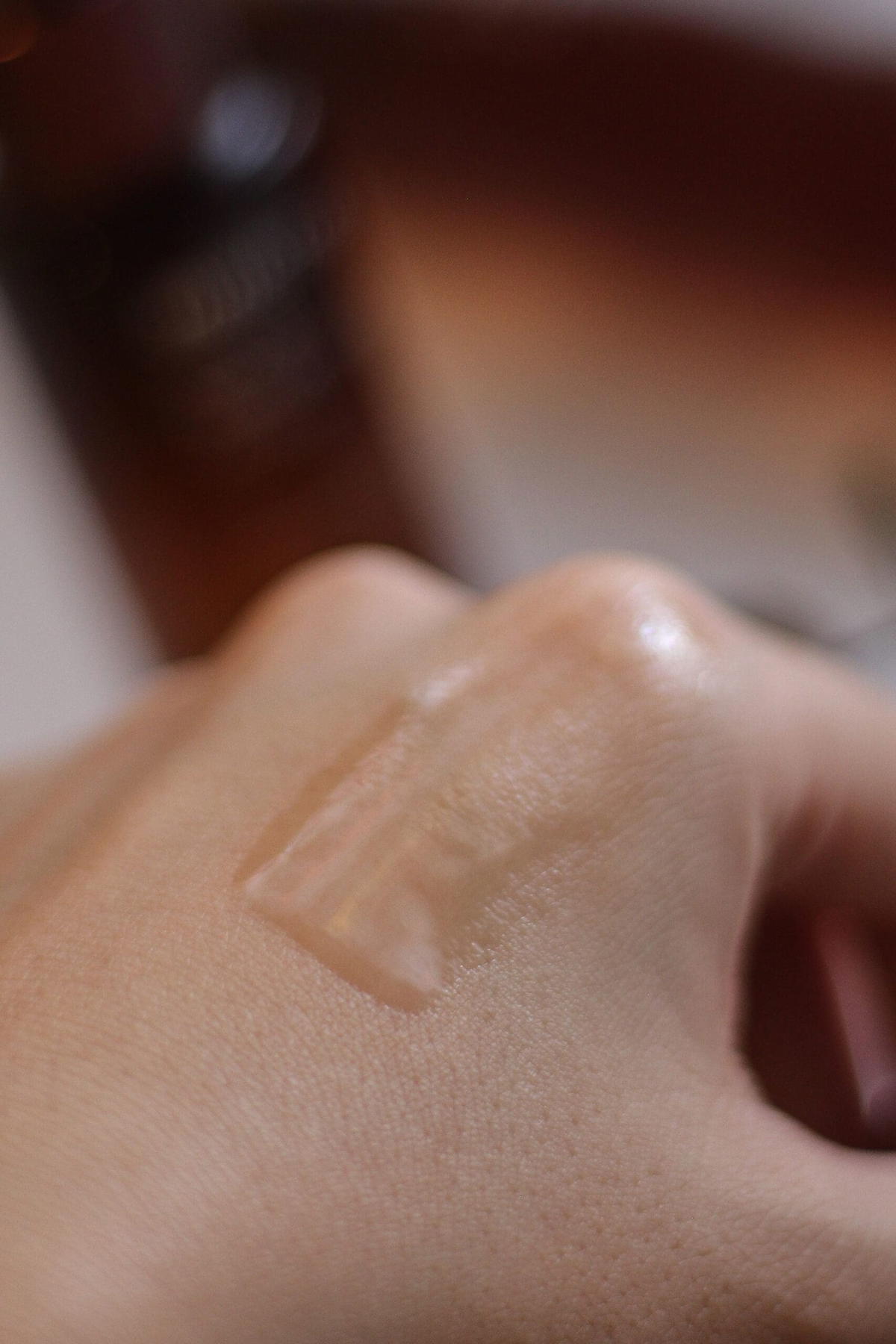 Over the course of a week, I began to observe some changes.
My skin started to feel more hydrated and developed a subtle glow. The texture also improved, giving me a natural, healthy look. It was clear that the Black Tea Youth Enhancing line was beginning to work its magic.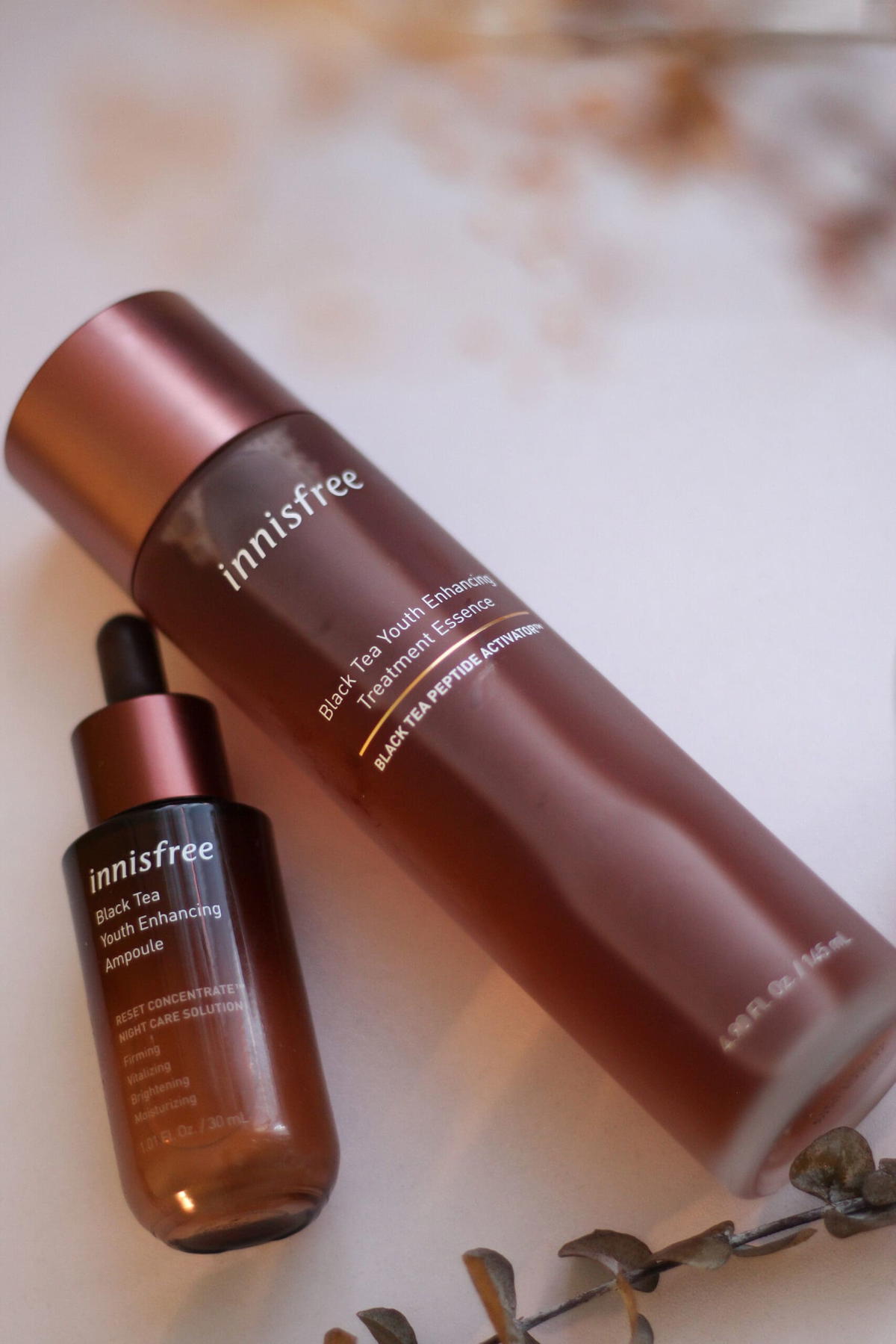 Tired skin improved!
By the end of the 7-day trial, my skin looked and felt healthier, more radiant and plumper. While it wasn't a dramatic transformation, it was enough to convince me that these products were effective.
The combination of the pleasant scent, quick absorption, and visible results made the experience enjoyable and worthwhile.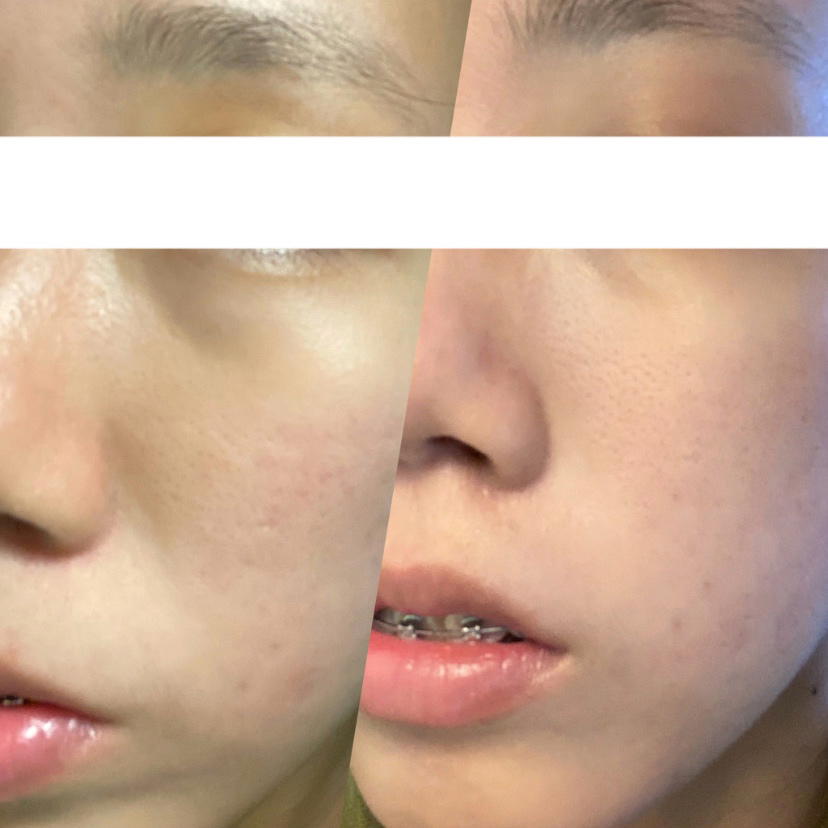 In summary, my 7-day experience with Innisfree's Black Tea Youth Enhancing line has been a pretty good journey filled with positive results. I plan to continue using these products, and if the results keep impressing me, I'll certainly repurchase.
P.S. This review is not sponsored – just an honest account of my experience with these skincare products. Happy glowing!
READ ALSO: