Since the reopening of the Malaysia-Singapore border, human smuggling has returned to its old self again.
In fact, some have even partnered with Malaysian immigration officials to transport blacklisted illegal migrants from Singapore to Malaysia.
Charged RM5,000 to RM8,000 per pax
According to Immigration director-general Khairul Dzaimee Daud, the two officers, aged 20 and 27, were carrying out their duties at the Sultan Abu Bakar Complex (KSAB), reported FMT.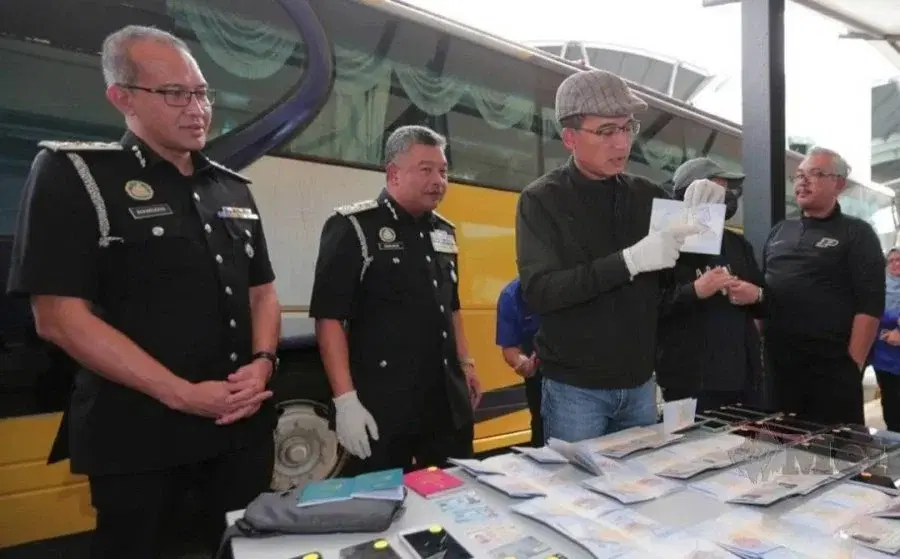 He said the 600 migrants were charged around RM5,000 to RM8,000 each by the smuggling syndicate named "Ah Chong", adding that it raked in over RM2.5 million in profits.
Khairul said that the smuggling syndicate also assisted migrants who had criminal records, did not possess a legal residence permit, were placed on the immigration blacklist, or were deported and repatriated to their home country.
Read also: M'sian Woman Barred From Leaving The Country After Failing To Pay RM75 To LHDN
He further shared that a batch of illegal migrants had entered Singapore by ferry from Batam Island, Indonesia, where they were arranged to take RVs in batches at 1:30pm yesterday and use the Malaysia-Singapore second link bridge to enter Malaysia.
Immigration officers let them go without inspection
Khairul also said that after the illegal migrants had entered the country, the two immigration officers would let them go without any inspection before they took a bus to Larkin Sentral, reported Oriental Daily.
At Larkin Sentral, there was be a special room for the syndicate to give out fake passport stamps to the illegal migrants before they went sent to Terminal Bersepadu Selatan (TBS) by bus.
He said that the migrants were later detained under Section 36 of the Immigration Act 1959/63.
As for the immigration officers, they are currently being investigated under Section 26A of the Anti-Trafficking in Persons and Anti-Smuggling of Migrants Act 2007 along with two other local suspects.