Exclusive Story by WeirdKaya – Reproduction requires proper credit and backlink to us. Kindly acknowledge the efforts of our editors in sourcing and conducting interviews.
In the captivating world of entertainment and glamour, being a model is a dream for many. But imagine the possibilities when one individual gracefully juggles not just one, but three diverse roles in the limelight.
From runway elegance to commanding the television screen and delivering captivating performances on the big screen, this remarkable artist's journey unfolds with flair and finesse.
Meet the multitalented creative Lishalliny Kanaran, who is one such individual and here's how she managed to embody three different roles at the same time.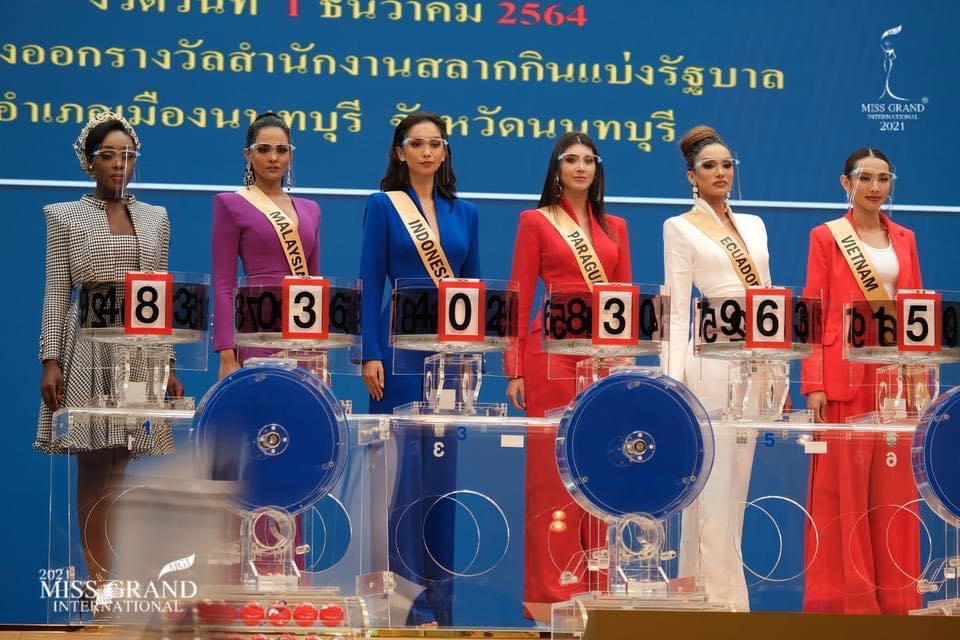 Representing Malaysia on the world stage
When asked about what inspired her to participate in the Miss Grand Malaysia competition for the third time, Lishalliny didn't hesitate to speak from the heart.
"My unwavering passion and the desire to make a positive impact within the community was what fueled my determination to take part and with each attempt, I learnt many valuable lessons along the way.
During my first attempt, I learned the importance of self-confidence and how it plays a crucial role in any competition. While I was nervous and lacked self-belief initially, I discovered that being authentic and embracing my unique qualities resonated well with the judges and the audience."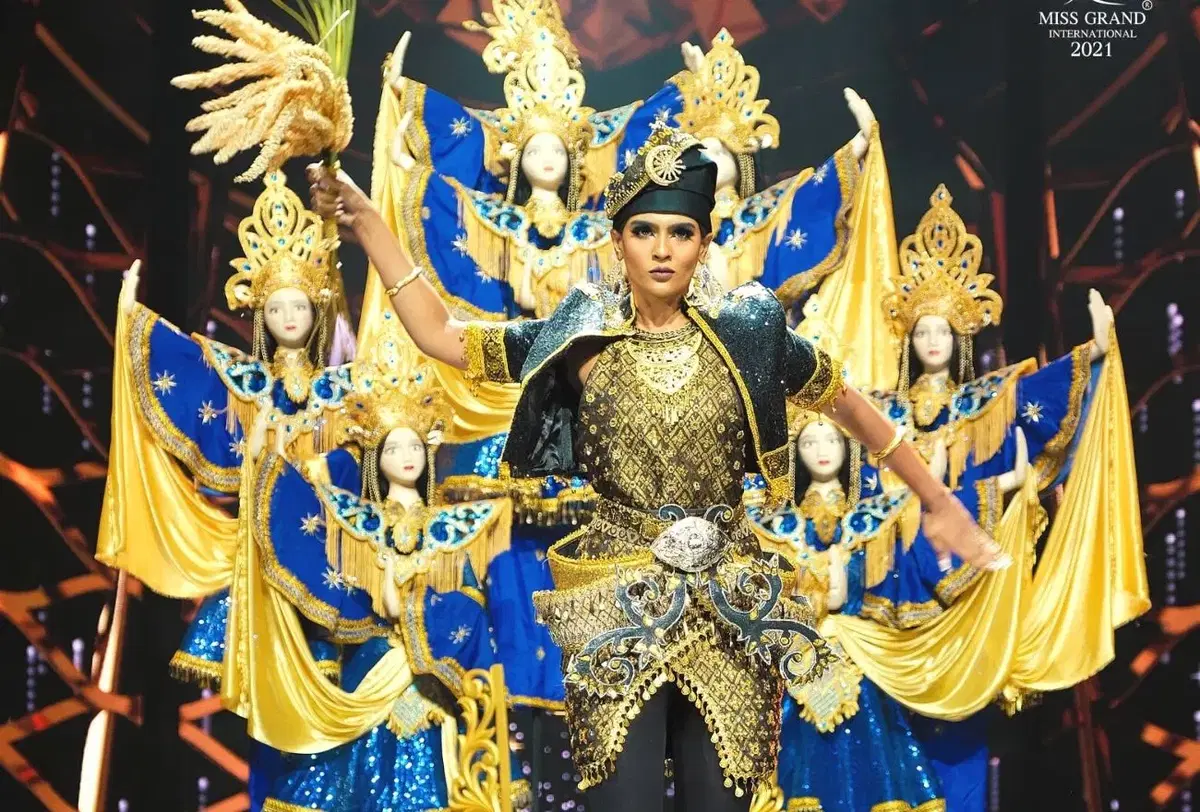 Lishalliny eventually was chosen to represent Malaysia at the Miss Grand International pageant, an experience she described as "exhilarating and fulfilling."
Recalling the moment where she proudly wore a traditional Malaysian attire onstage, she highlighted the vibrant colours and intricate designs that make Malaysia so special.
"It was an immense honour to showcase the rich and diverse Malaysian culture to a global audience. During few of the pageant events, I proudly wore traditional Malaysian attire, showcasing the vibrant colours, intricate designs and unique cultural elements that made Malaysia so special.
It also emphasised the importance of promoting peace, love and unity on a global scale, echoing the Miss Grand International advocacy against violence," she told WeirdKaya.
Bringing the Ulek Mayang costume to life
Another major highlight in Lishalliny's career was bringing the Ulek Mayang costume to life, where she had the opportunity to collaborate with famed fashion designer Aldrin Grame to make it a reality.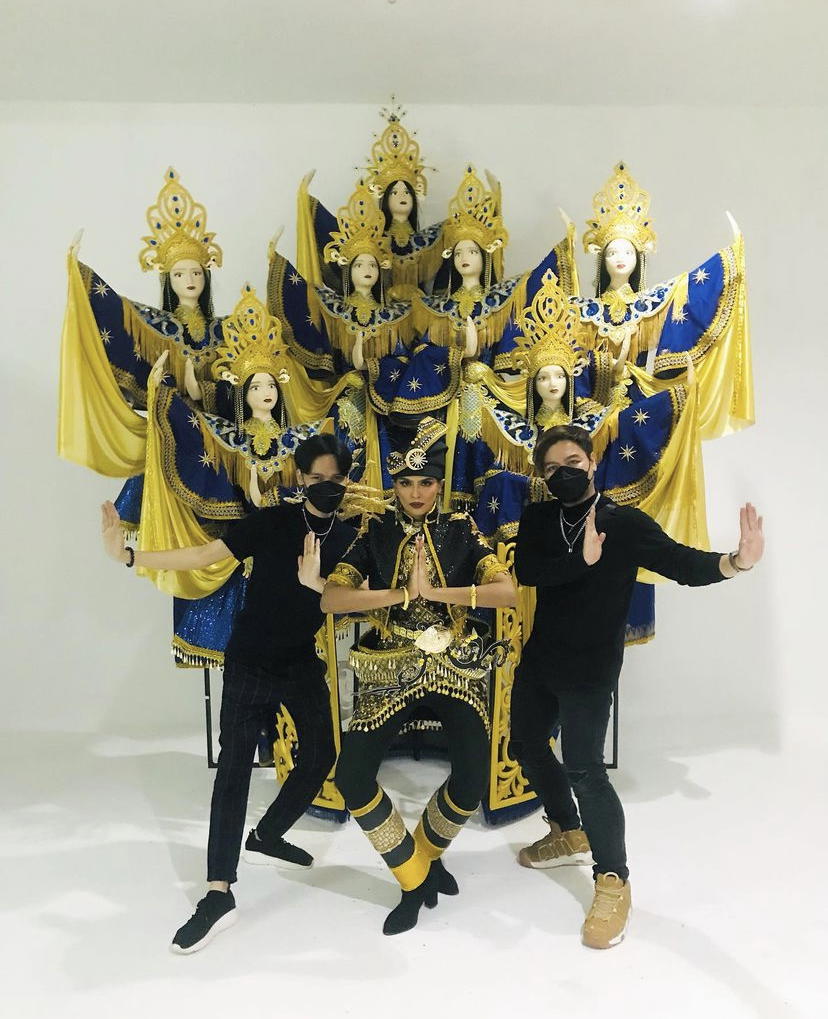 For those who don't know, Ulek Mayang is a traditional Malay dance that originated from Terengganu, where it revolves around the story of a sea-princess who fell in love with a fisherman and stole his soul, causing his friends to call for a bomoh to retrieve it back.
Given its rich cultural background, it's of little wonder that Lishalliny was filled with great pride to showcase its folklore and heritage.
"The ultimate goal was to create a stunning and culturally authentic national costume that pays homage to the Ulek Mayang while promoting Malaysian culture to a global audience. Fortunately, I was blessed to have worked with the extraordinary designer Aldrin Grame who fulfilled every essence of Ulek Mayang," she recounted.
Making a lasting impact
Since her crowning as Miss Grand Malaysia and winning the Best National Costume title, Lishalliny's life has been a whirlwind of exciting projects, partnerships, and experiences.
Apart from her pageant responsibilities, she has ventured into the entertainment industry as an actress, making a significant impact in various TV dramas and movies.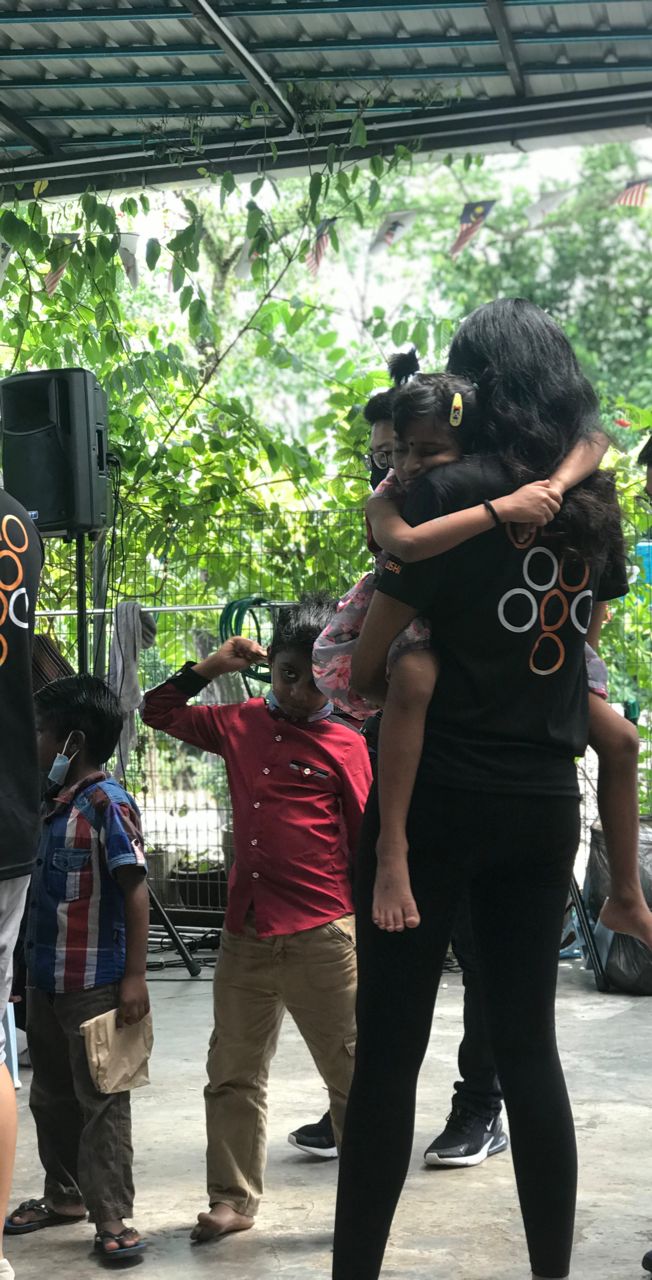 She also emphasised that her Miss Grand Malaysia title has enabled her to support charitable causes close to her heart. From environmental initiatives to promoting education for underprivileged children and advocating for mental health awareness, she embraced philanthropy wholeheartedly, using her influence for the greater good.
"As an advocate for various charitable causes, I've actively participated in numerous philanthropic endeavours. Whether it's supporting environmental initiatives, promoting education for underprivileged children or advocating for mental health awareness, giving back to society remains a priority in my life," she said.
Fighting stage fright with confidence
Having butterflies in one's stomach or having stage fright is rather common for those in the entertainment industry, but for Lishalliny, she has a few tips on how she deals with it effectively.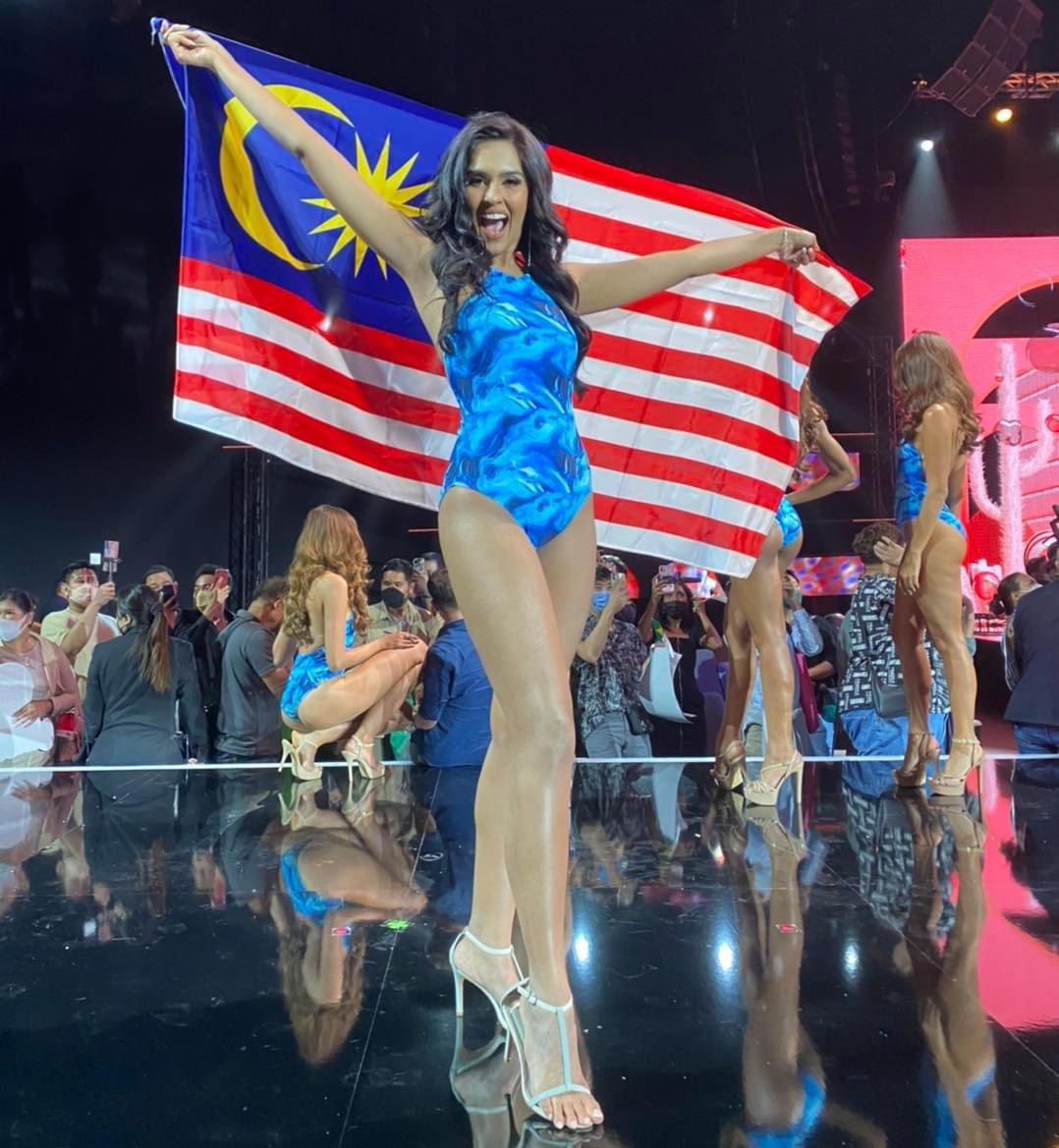 "Firstly, I engage in thorough preparation and rehearsal. Knowing my lines, understanding the script and familiarising myself with the content help ease anxiety. Taking a few moments to focus on my breath helps me stay present and centered. The most important ritual I do is visualising success which is another helpful technique."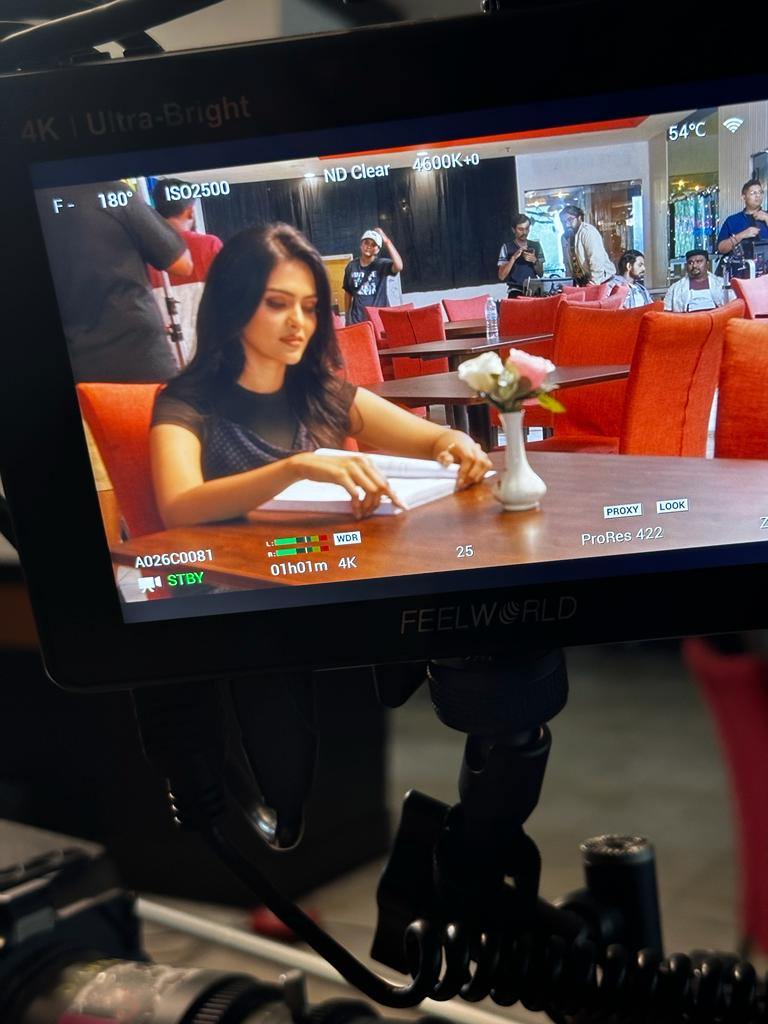 She also adopted a unique perspective that helped her embrace these feelings and turn them into a source of empowerment.
On another note, I remind myself that it's normal to feel nervous because it means something to me and that's why I am allowing myself to feel for it.
"Embracing the adrenaline as a source of excitement rather than fear can be empowering. When I focus on the joy of performing, it lessens the pressure and allows me to be more authentic in my roles," she shared.
More than just appearance
Following her transition from being a beauty pageant to a model, host and actress, it's no surprise that Lishalliny has faced a fair share of challenges.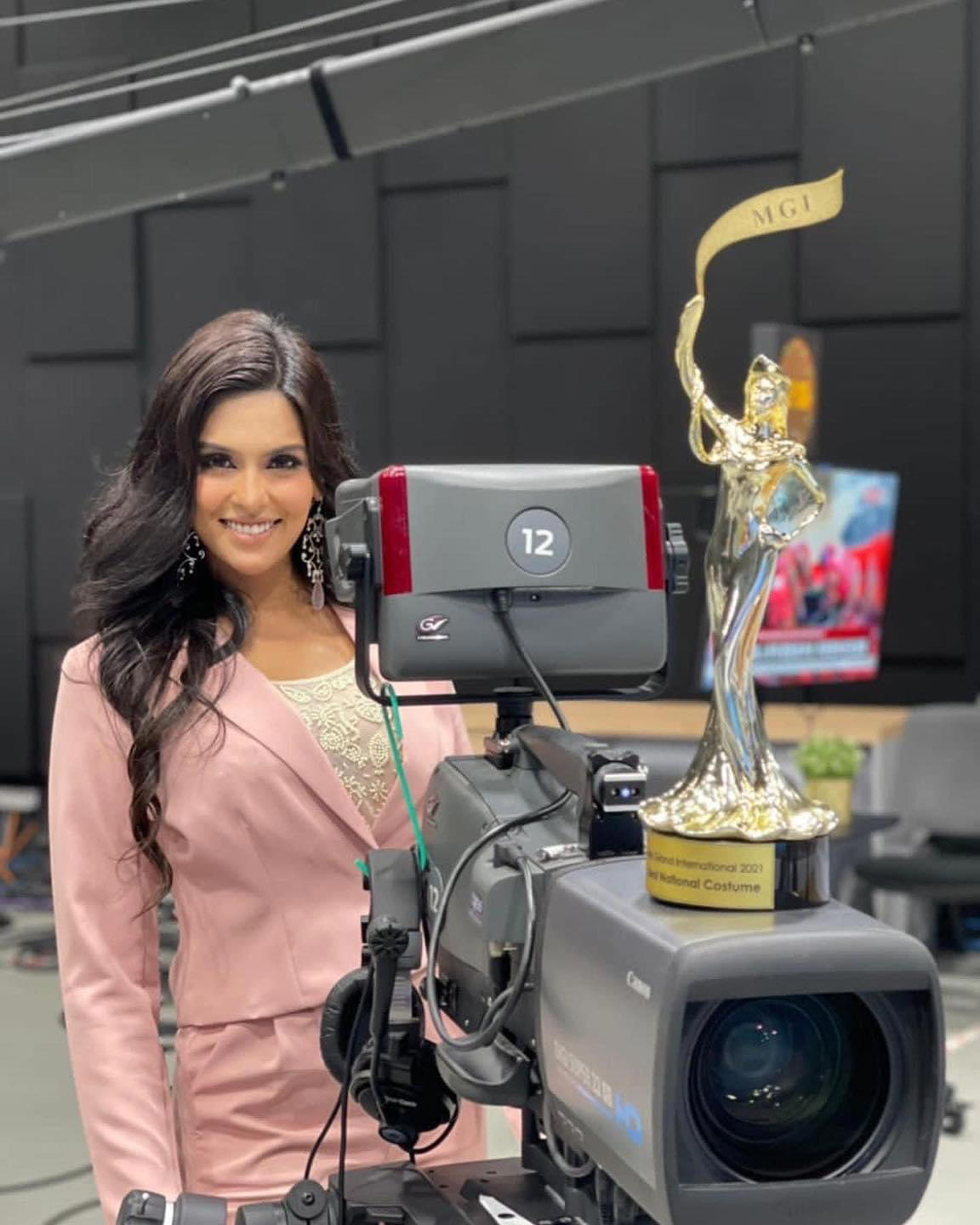 As she candidly shared, having a pretty face isn't sufficient to thrive in the dynamic world of entertainment.
"One of the main challenges was breaking away from the beauty pageant image and proving my versatility as a performer in the entertainment industry. I had to work hard to showcase my acting and hosting skills by going beyond my appearance."
As a mentor for the Maharani Malaysia organisation, she's also an advocate for inspiring and guiding the next batch of pageant hopefuls, teaching them that it's not just about looking good on the outside, but embracing their inner beauty, compassion, and the drive to make a positive impact.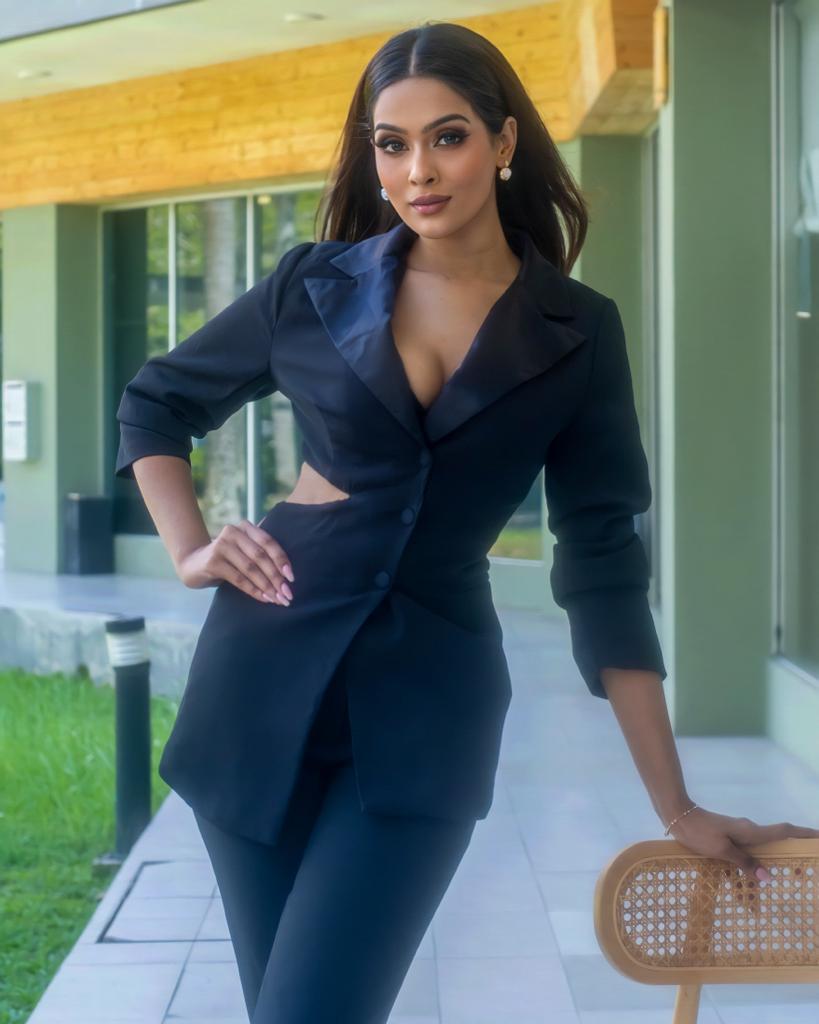 "Since my crowning as Miss Grand Malaysia 2021, I've remained committed to embodying the values and responsibilities associated with the title. As a queen mentor for the Maharani Malaysia organisation, I take pride in guiding and inspiring the next generation of pageant contestants."
Advice for aspiring models and actors
Lishalliny's advice to aspiring models and actors is simple: Stay resilient, committed, and true to yourself.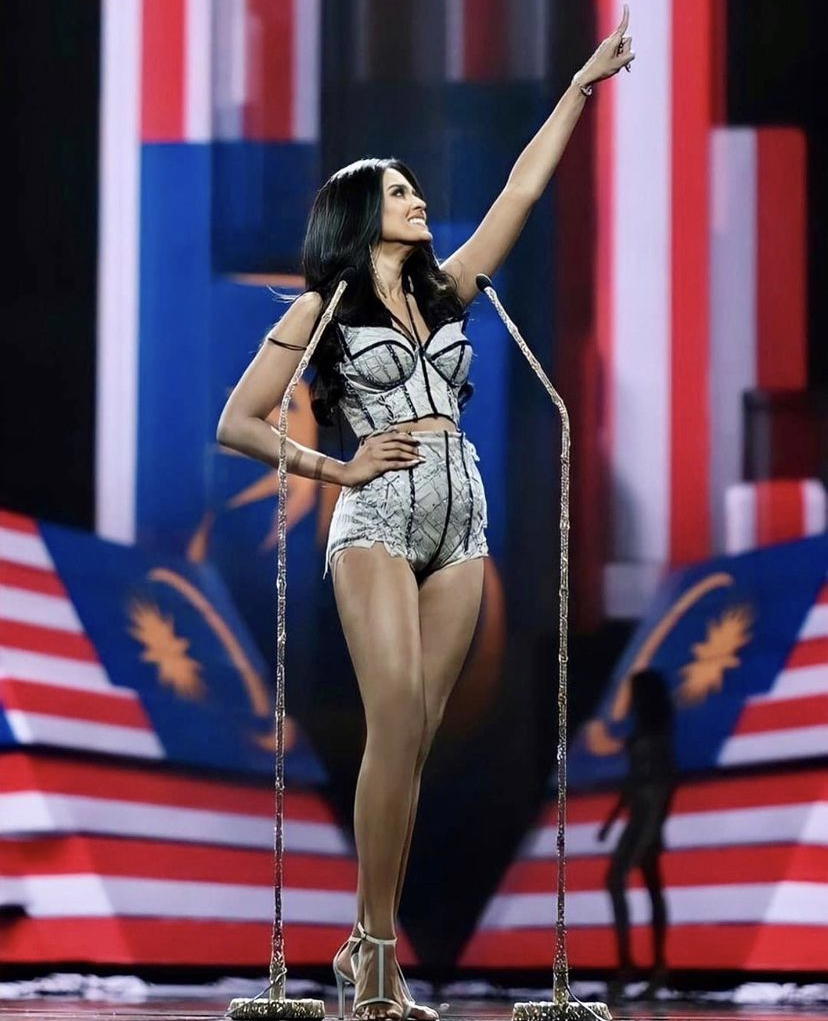 Rejection might come knocking, but it's essential not to be disheartened by it. Success, she reminded, is a gradual process that requires patience and persistence.
Remember that success takes time, so be patient and persistent in pursuing your goals. Invest in your skills and craft. Take acting classes, attend workshops and continuously improve your talent. The more you develop your abilities, the more confident and versatile you'll become as a performer.
"It's easy to get caught up in the glitz and glamour, but remember that your authenticity and dedication are what will set you apart in the long run. Most importantly, take care of yourself both physically and mentally. The entertainment industry can be demanding, so prioritise self-care and maintain a healthy work-life balance," she said.
READ ALSO: