Exclusive Story by WeirdKaya – Reproduction requires proper crediting and backlink to us. Kindly acknowledge the efforts of our editors in sourcing and conducting interviews.
When one hears of the names such as Mozart, Beethoven, or Tchaikovsky, one immediately associates them to classical music — grand pieces of composition that often take place at an upscale setting and played thunderously to the graceful sways of the conductor.
As majestic as these compositions are, not much thought is given to those who help bring it to life on the big stage, let alone those who actually make a living out of it.
Meet Japheth Law, a highly talented flautist who's currently bringing glorious music to the ears of many by performing alongside famous orchestras such as the City of Birmingham Symphony Orchestra, RTÉ Concert Orchestra, and the Malaysian Philharmonic Orchestra.
Here's his story.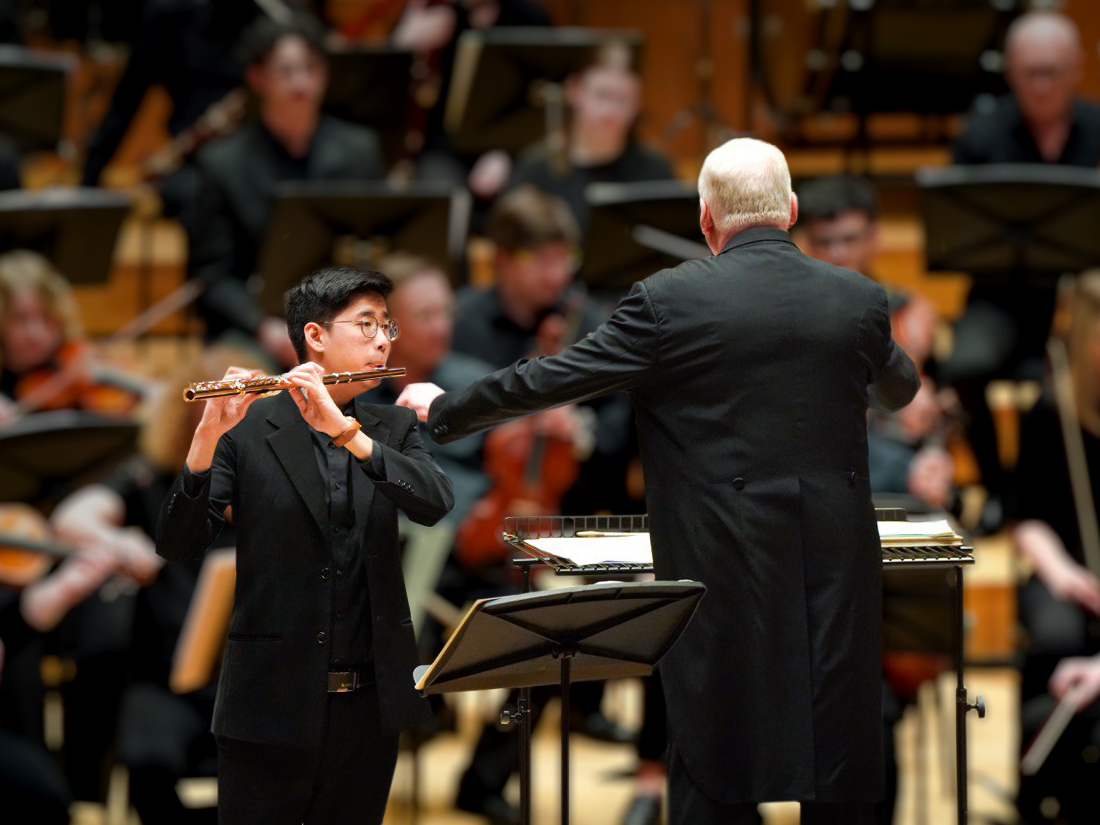 Grew up loving classical music
During his childhood years, Japheth attributed his love for music to the years spent listening to it, particularly from his mother who is a piano teacher. Although classical music wasn't as established in Kuching compared to Western countries, that did not stop his growing love for music.
When he turned 11, Japheth began taking up flute lessons from Iun Chen Kim, the wife of his first music teacher Anthony Wong, who noticed his talent for a common yet often "misused" musical instrument by most students.
He picked up on my talent at making the recorder not sound terrible, while other students tend to treat it like a toy," he told WeirdKaya with a chuckle.
In 2011, the MPO came to Kuching for a tour, which was a rare occasion as its last tour in Sarawak was back in 1998 and 2002. Wanting to know more about classical music, Japheth decided to experience what an orchestra truly was and found himself completely enamored by a particular performer.
"Part of their programme was their principal flute Hristo Dobrinov performing Mozart's Flute Concerto in G major. He made everything look and sound effortless, and I aspired to be like him one day," he recounted.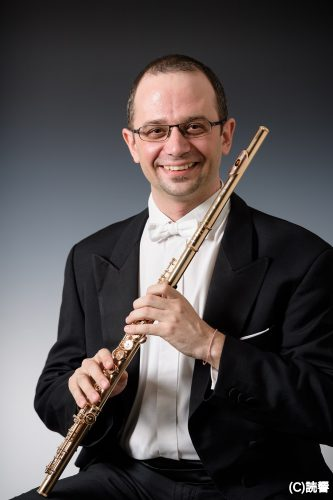 As fate would have it, Dobrinov would later become Japheth's flute instructor and it helped set the foundation for his eventual foray into the classical music world. Two years after witnessing a live orchestra for the first time, Japheth successfully passed an audition to be part of the Malaysian Philharmonic Youth Orchestra (MPYO) and came under the tutelage of Yukako Yamamoto, MPO's co-principal flute.
It was also at this point when Japheth realised that he had finally found his true calling in life — pursue classical music as a performance career.
'Music doesn't put food on the table!'
When Japheth broke the news of him wanting to be a full-time musician, he found himself on the end of two vastly different responses — one of encouragement and another of disdain.
"I was incredibly fortunate to have the most supportive parents and elder brother. I know this isn't the most mainstream career option and I understood the risks involved in it, but they always had my back.
On the other hand, my school teachers and relatives were less than enthusiastic, telling me things like, 'Music doesn't put food on the table, you should stop wasting your parents' money and do something that will make them proud, such as being a doctor/lawyer/engineer'.
When asked whether he was discouraged by the remarks, Japheth said that his initial reaction was to prove his doubters wrong, but eventually realised that he wasn't obliged to do so.
"I'm doing what I love to do and simply can't see myself pursuing anything else. The heart wants what it wants. While I could have chosen another field, I knew I'd hate myself for not giving my best shot at what I truly love doing.
"Furthermore, I get to work with some of the most incredible musicians around the world, and some of the kindest as well. Getting paid to do it is just the cherry on top!"
Upwards and onwards
In 2015, Japheth's journey to fulfilling his dream as a flautist received a huge boost thanks to Yamamoto's efforts, who helped him secure a spot at famed flute-technique book author Trevor Wye's flute studio in the UK, which typically only accepts postgraduate students.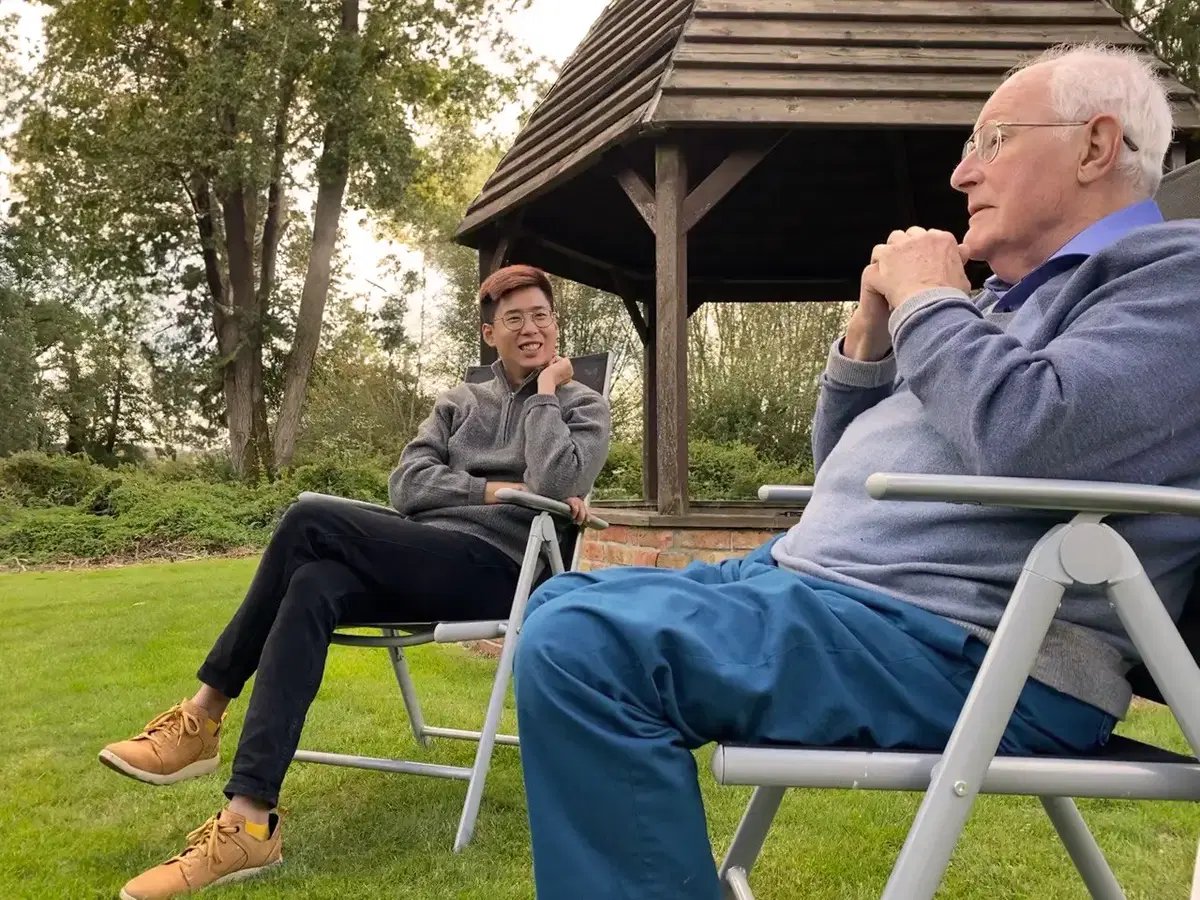 While there, Japheth continued to flourish and graduated from the studio later that same year, making him the youngest graduate so far. The next year, he returned to Malaysia to study Foundation in Music at UCSI, where he was granted a full scholarship.
After UCSI, he pursued his undergraduate degree (BMus) at the Royal Birmingham Conservatoire, and stayed on for their postgraduate degree (MMus) under a full scholarship, where he is supported by both the Leverhulme Arts Scholarship and Musicians' Company Award.
Just when it seemed that Japheth's music career was beginning to take shape and soar to greater heights, Covid-19 came and nearly turned it upside down.
Suffering during Covid
In 2020, the entire world was brought to a screeching halt as the deadly Covid-19 pandemic tore through healthcare systems across continents and brought it to its knees.
As part of the efforts to curb the spread of the disease, Japheth found himself hunkering down in the UK and had no source of income as live performances were cancelled. During that tough period, seeds of doubt began to sow in his mind as he pondered on whether he had truly made a mistake with his career choice.
"When Covid came, I was halfway through my undergraduate studies and had lots of time to do some thinking. I had no income but still had to pay rent and I began asking myself: 'Is my job really essential?'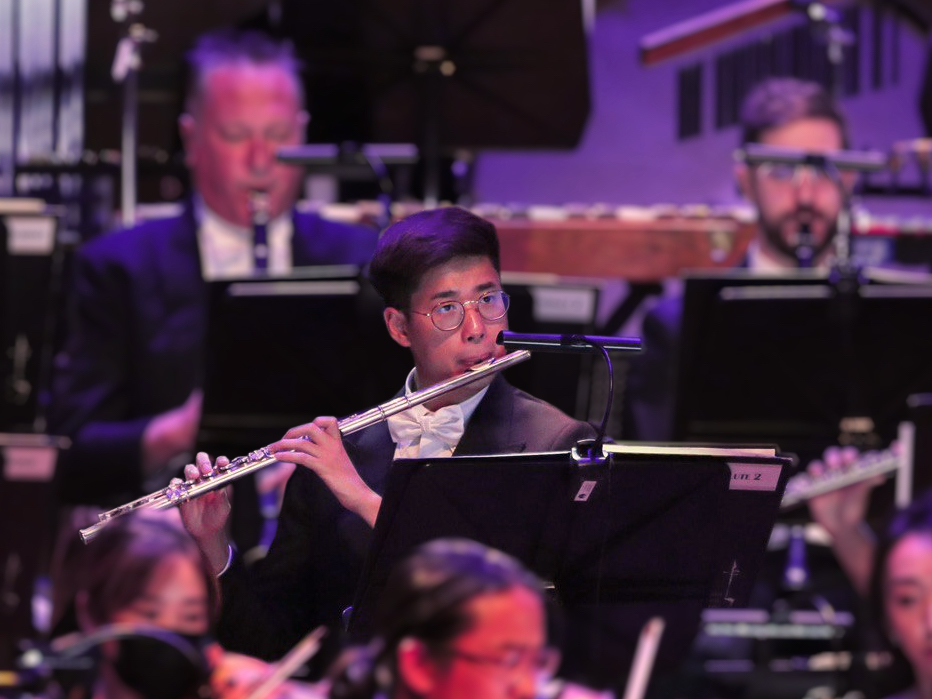 Unlike healthcare workers who were really making a difference during the pandemic, I simply couldn't justify the fact that I was still doing music while others were suffering. And that took a toll on my mental health.
Dejected and discouraged, Japheth did not touch anything music-related for several months as he struggled to come to terms with his dream to be a flautist amid widespread suffering. However, a moment of epiphany dawned upon him as he realised that Covid wasn't going to be around forever.
"We all have seen pandemics happen in the past. And we know that it will eventually go away, except that we don't know how long it will take. At that point, I purposed in my heart that I wanted to come out from it better than before," he said.
Reenergised, Japheth began practising again, took online lessons, and recorded himself playing the flute as a way to cope with the ongoing pandemic. He then reached out to fellow musicians to record fun tunes and original compositions together.
"When I did this with my friends, I realised that I wasn't the only one who was going through the same thing. I also learned that music truly gives hope to people, and that was what everyone needed during Covid," he reminisced.
As the pandemic began to subside over the next two years, Japheth faced the tough prospect of securing gigs and performances.
"There is always that endless cycle of not getting a call because you don't have any professional experience, and not having professional experience because you don't get a call.
"I finally saw my hard work paying off when I got a call one day to play 2nd Flute with the City of Birmingham Symphony Orchestra (CBSO) for their first live concert after the lockdown in 2020.
"Since then, I've gained lots of invaluable experience which allowed me to better hone my craft and work towards the level of the professionals I get to work with," he said.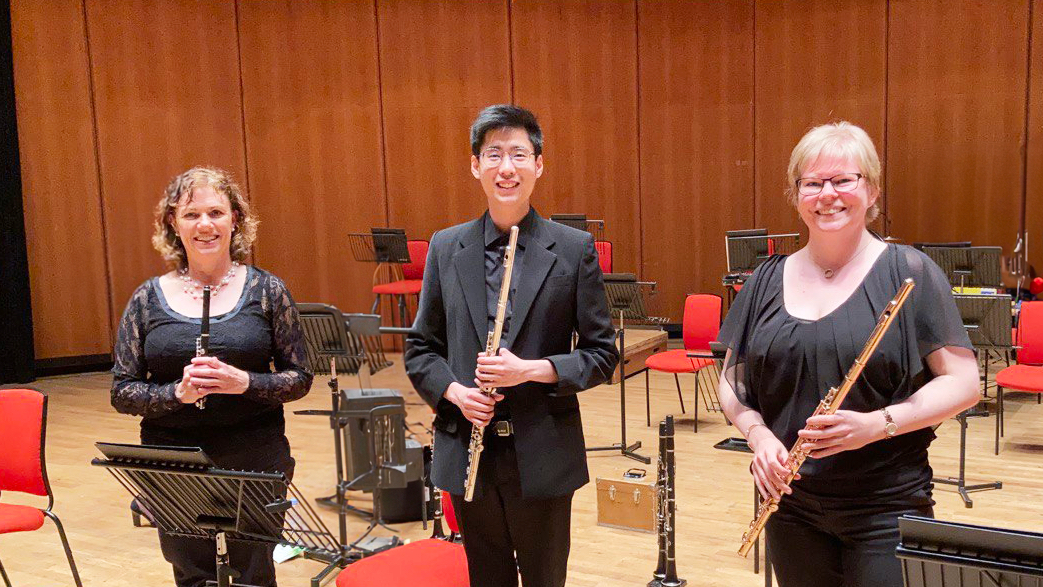 In the months that followed, Japheth witnessed his own music career take off to greater heights by bagging several accolades under his belt, such as the piccolo prize in the 2021 British Flute Society Competition and the prestigious Leamington Music Prize alongside musicians Gen Li and Daisuke Yoshida.
However, it wasn't until March of this year when he was awarded what he called "his greatest achievement yet" the Birmingham Philharmonic Orchestra Concerto Prize.
"Through this competition, I got the chance to perform the wonderful Nielsen flute concerto alongside the Birmingham Philharmonic Orchestra. This monumental work has always been one of my favourites for flute and orchestra and never would I have imagined that I would one day get the chance to perform it with an orchestra behind me!" he exclaimed.
More to be done in M'sia
As successful as Japheth is with his career as a flautist on foreign soil, the same cannot be said for those back in Malaysia, a schism that he is very much aware of.
Classical music isn't as established in Malaysia and I know a lot of people that are wary about watching an orchestral concert as there were many restrictions in place.
"While tickets could go as low as RM15 (for students), many were deterred by the strict dress code and the rules that you were somehow expected to know, such as not clapping between movements and not taking photos or videos during the performance," he said.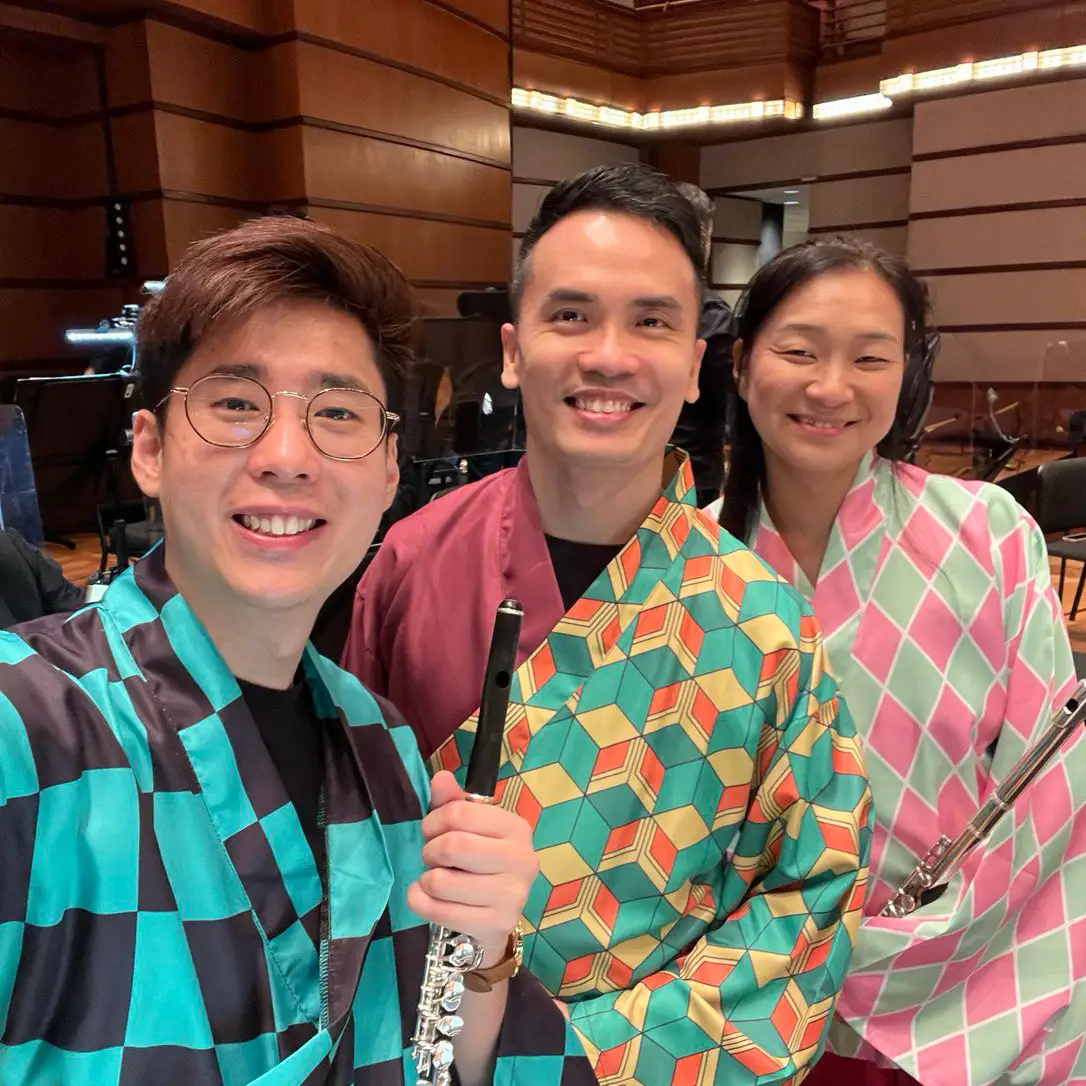 Japheth also added that the misconception that classical music is all about culture and has an air of sophistication to it further impedes the growth of classical music in Malaysia.
"Sometimes, it just isn't as sophisticated as it is portrayed to be. There are so many genres within an orchestral concert – from movie soundtracks and anime music, to video games music, rock, and pop. As such, I would really encourage everyone to attend an orchestral concert and experience it for themselves."
As for why aren't there more Malaysians being willing to pursue music full-time, Japheth opined it was the case of not having enough funding from the local government to support the growth of the local arts scene in general.
"There are so many job opportunities to be created if we have a proper system going and support from the government in helping the arts thrive. Malaysia has so many hidden talents within itself just waiting to be discovered. Just look at the likes of James Wan, Alvin Wee, Zee Avi and imagine what we could do if there are fundings dedicated to headhunt for local musicians, train them, and bring them to the international stage," he said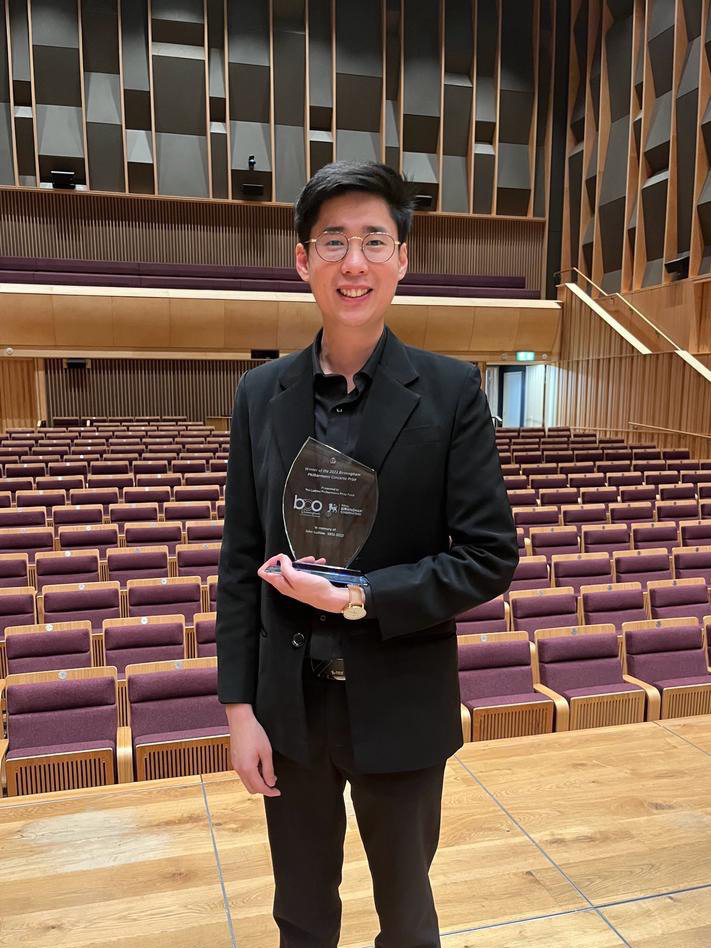 Despite these mounting challenges, Japheth said he has found a few potential individuals who can go far and this has given him hope for the future of classical music in the country.
As for himself, the 25-year-old has no regrets about becoming a flautist, saying that he couldn't see himself doing something else.
"There is so much to learn, and I want to see how far I can go with this. I hope to one day return to Malaysia to help make classical music more accessible to the younger generation and wider audience."
READ ALSO:
---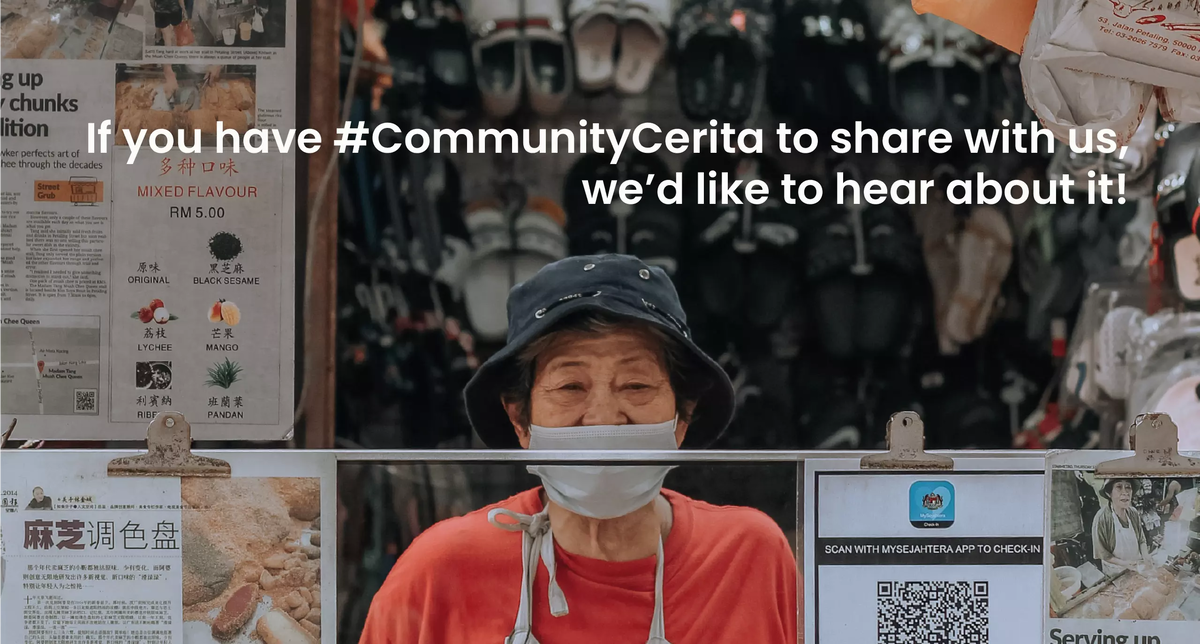 ---