"Your judgement is nothing compared to my pain." — These were the words which were uttered by a young woman suffering from a rare neurological disorder to those who mocked her for her condition during an interview with a news portal last month.
These were also the words which left such a deep impression on my heart that I knew I had to hear her story from none other that Nisshaa Muniandy herself.
I had the pleasure of having a candid conversation with her about her life before and after suffering from dystonia, how she learnt to overcome it, and the big plans she has in store.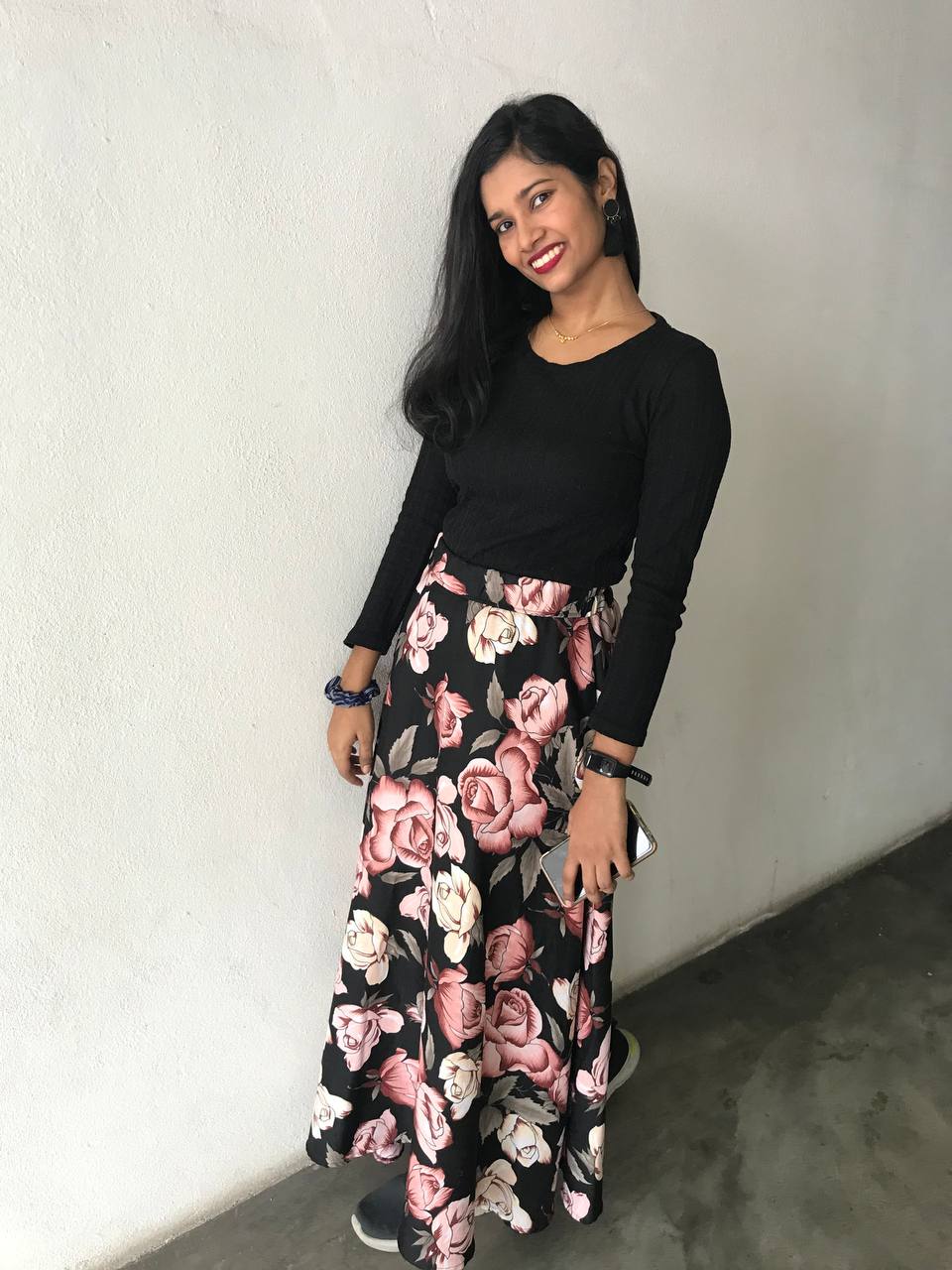 Disrupted by dystonia
Born in 1996 and raised in Bandar Puchong Jaya, Selangor, Nisshaa was born into a loving family, where she was the eldest daughter and had two younger sisters.
However, her early years were quickly turned upside down by the rare neurological condition dystonia, where one's muscles contract involuntarily and result in perpetual muscle spasms.
When I turned six-years-old, I noticed that my entire body started to shake uncontrollably, to the point where I couldn't even hold a cup properly. This caused much concern for my parents as I never had such issues before.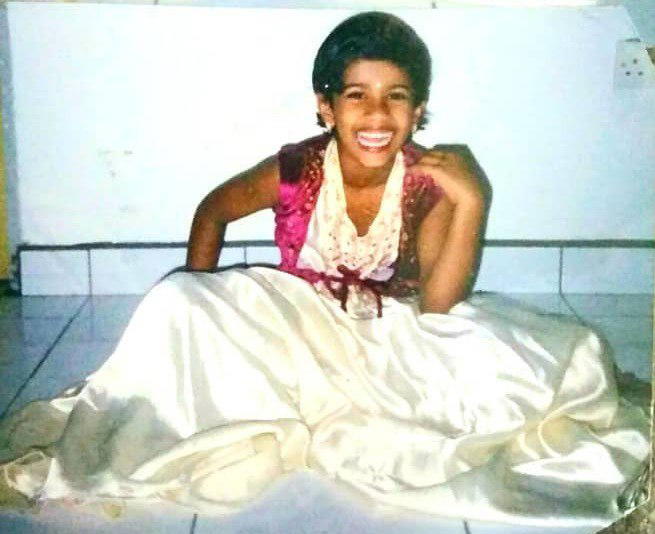 "As the years went by, the shaking eventually spread starting from my left arm to my neck, where I have this constant 'pull' which causes my neck to go back and forth, my back, and then both of my legs," she said.
Aside from the constant shaking that Nisshaa has little control over, her body also went through a great deal of pain which made it difficult for her to maintain a normal body posture, let alone stand on her feet.
"On a scale of 1 to 10, the pain would sometimes be at a 10. I remember the one time where the pain in my back was so unbearable that I couldn't even walk or stand still, causing me to be bedridden for a month," she recounted.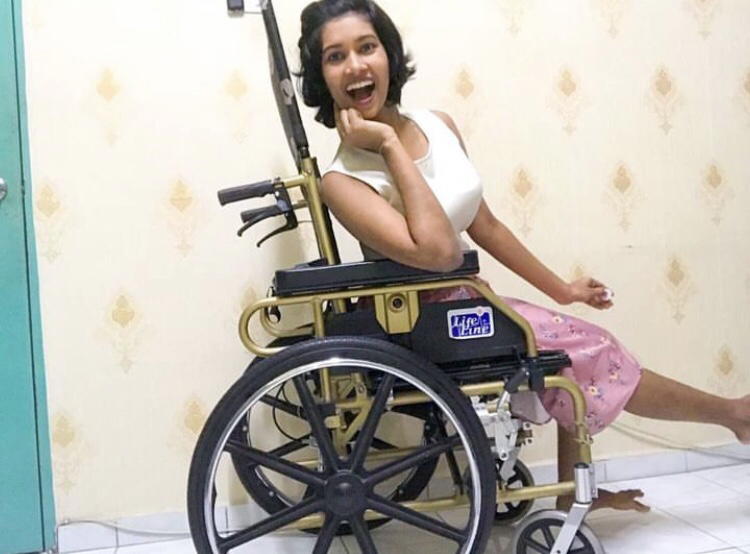 It wasn't until when Nisshaa turned 17 when she was formally diagnosed with dystonia, where she felt a wave of relief wash over her.
"My parents were shocked when they heard the diagnosis, but for me, I was very grateful to finally know what was actually happening to my body and be assured that it wasn't an illness born out of my mental state but was, in reality, a legit medical condition.
"At first, I was scared of my condition but after I did some research about dystonia on the Internet, I began to know more about it and connected with those from the community, where I was learnt how to live with my condition," she said.
Learning to walk again
Determined not to be resigned to a life that would see her spend most of her hours lying on her back, Nisshaa began going to physiotherapy sessions to regain her ability to walk, which was slowly vanishing due to her sitting in the wheelchair for extended periods of time.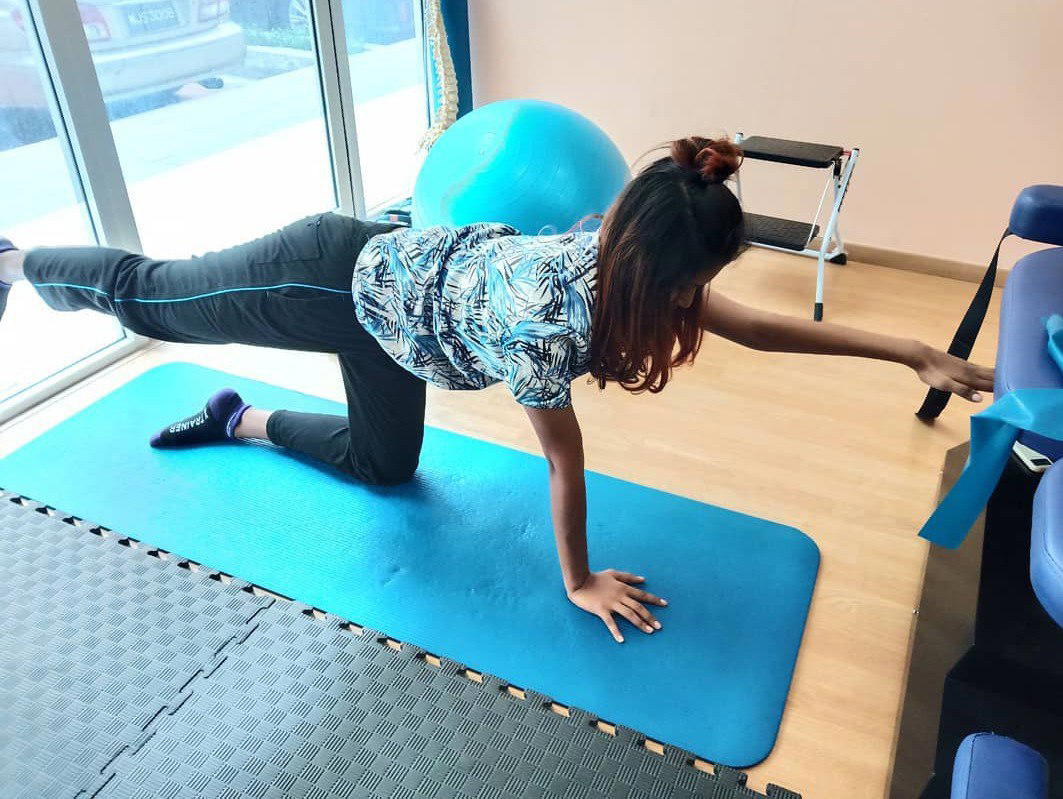 "When I was in my early 20s, I went for physiotherapy just to train myself to walk again and slowly was able to stand on my feet and work out for longer periods. Now, I can stand for a maximum of two hours."
Impressively, this has also allowed Nisshaa, who is a part-time teacher and holds a Master's degree in English Language Studies from University of Malaya (UM), to conduct classes for a group of students while standing for two hours straight.
I love teaching very much and often have lots of fun while conducting the lesson. In fact, I honestly cannot recall that I was ever in pain while teaching my students. The only time where it will finally hit me is when the lesson is over.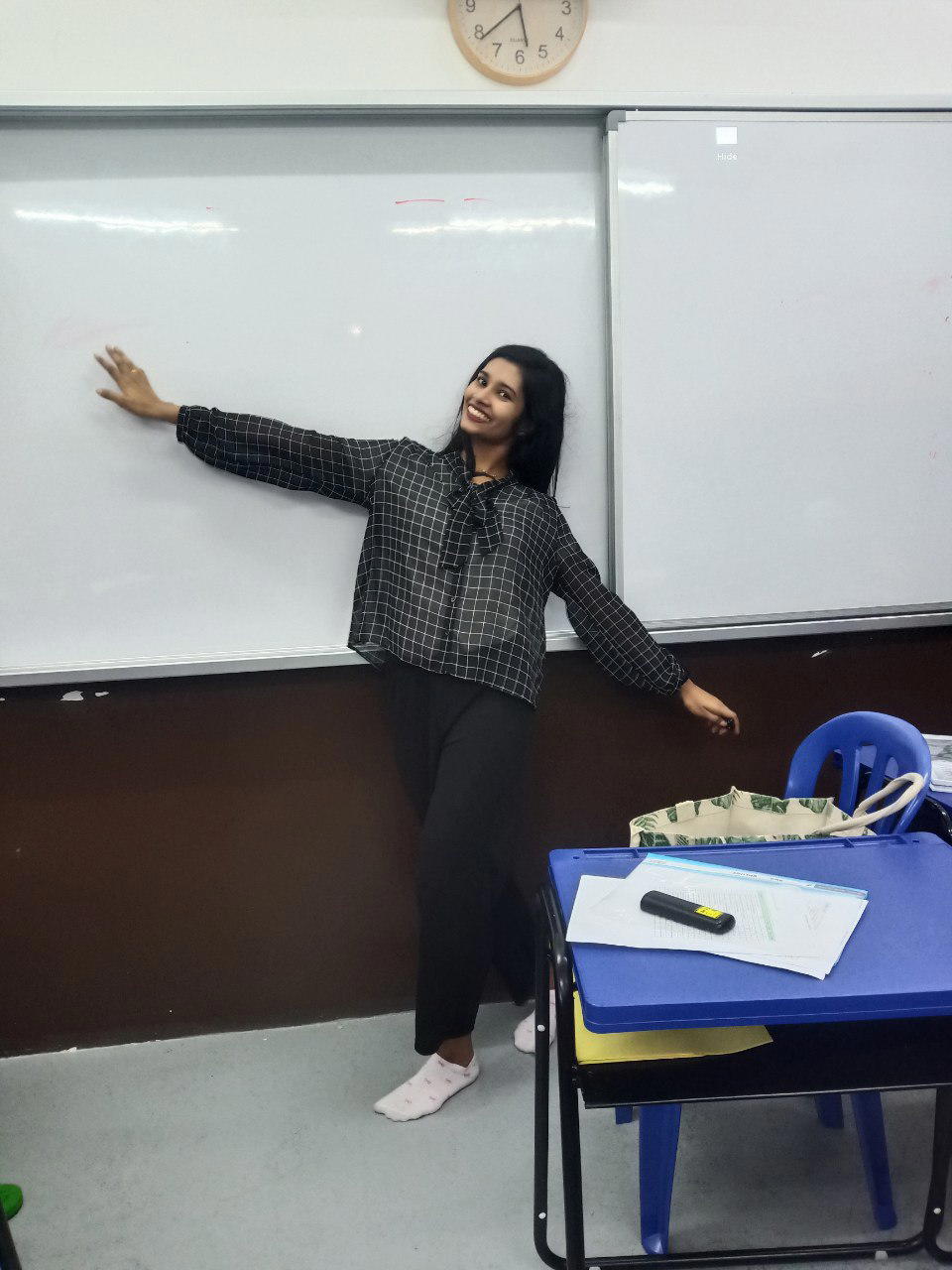 "My students have also been very understanding about my condition and they truly enjoy my lessons a lot!" she exclaimed.
Turning to poetry
Aside from teaching, Nisshaa also finds comfort in writing poetry, where she has penned more than 100 poems to date and even has an Instagram account for it.
I took a quick glance at her poems and was particularly struck by this one: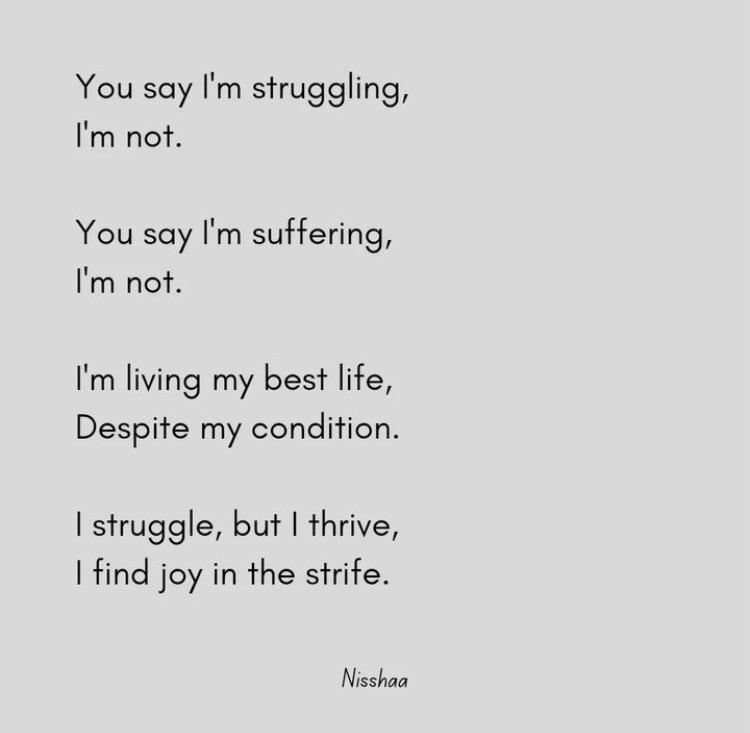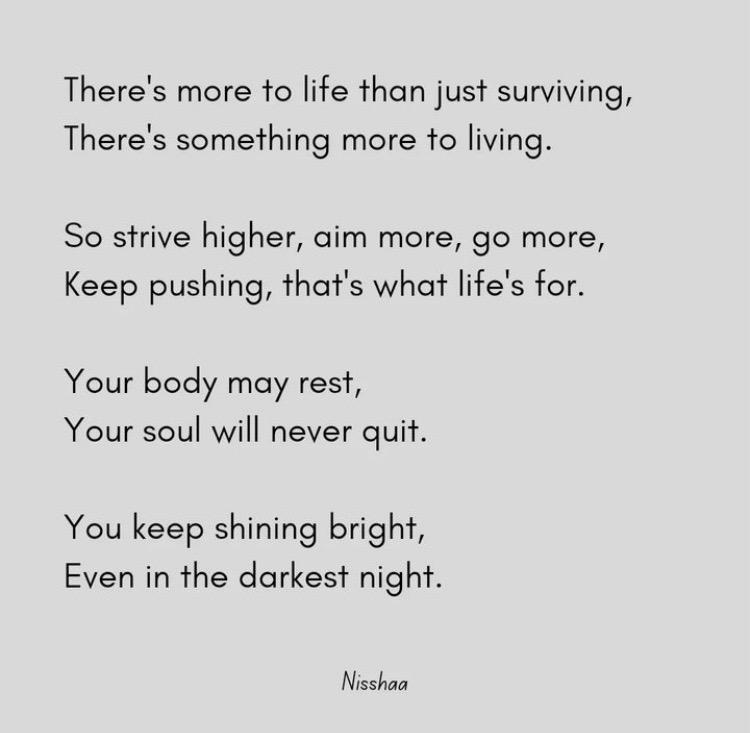 Nisshaa told me that her love for poetry began when she joined a literature club during her early years and found it to be an excellent way for her to express her thoughts and emotions in living with dystonia, adding that her poems are mostly 'free style'.
"I do have plans to publish my poems for the public to read and enjoy and have reached out to several publications, where I hope to see it become a reality next year."
Deep Brain Stimulation (DBS)
Currently, Nissha is taking medication that helps her muscles to relax, which helps to reduce the pain and allows her to sleep better. However, her symptoms still cause a massive level of discomfort.
Last month, doctors suggested that she undergo the Deep Brain Stimulation (DBS) surgery, a procedure that involves implanting electrodes which transmit electrical signals to the part of the brain that is responsible for body movement, thus reducing involuntary muscle contractions.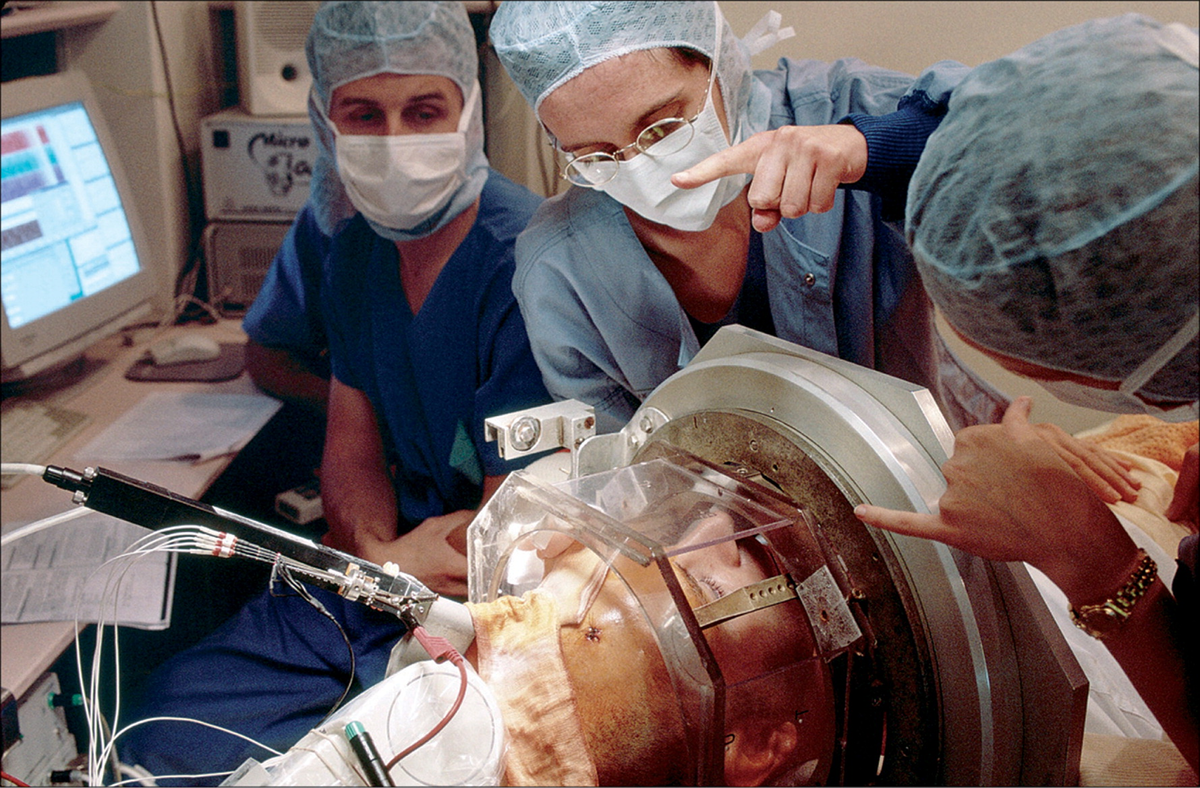 The amount of stimulation sent to the brain is controlled by a pacemaker-like device placed, which is placed under the skin in the upper chest area.
As it is with most surgical procedures however, the DBS surgery doesn't come cheap and it would cost Nisshaa RM68,000 for both the surgery and a second-hand battery for the pacemaker.
To fund for the surgery, she started a crowdfunding initiative to help pay for the procedure, which has gathered more than RM112,000 at the time of writing.
"I posted the crowdfunding link on social media and it went really viral. A lot of people stepped in to help me and I'm deeply grateful to them," she said, adding that the funding is now enough for her to purchase a new battery along with medical insurance coverage, which costs RM100,000.
'Acceptance is key'
Throughout our conversation, I was struck by how Nisshaa kept a wide smile on her face and didn't show any sign of bitterness despite her condition and the unkind words that were thrown her way in the past.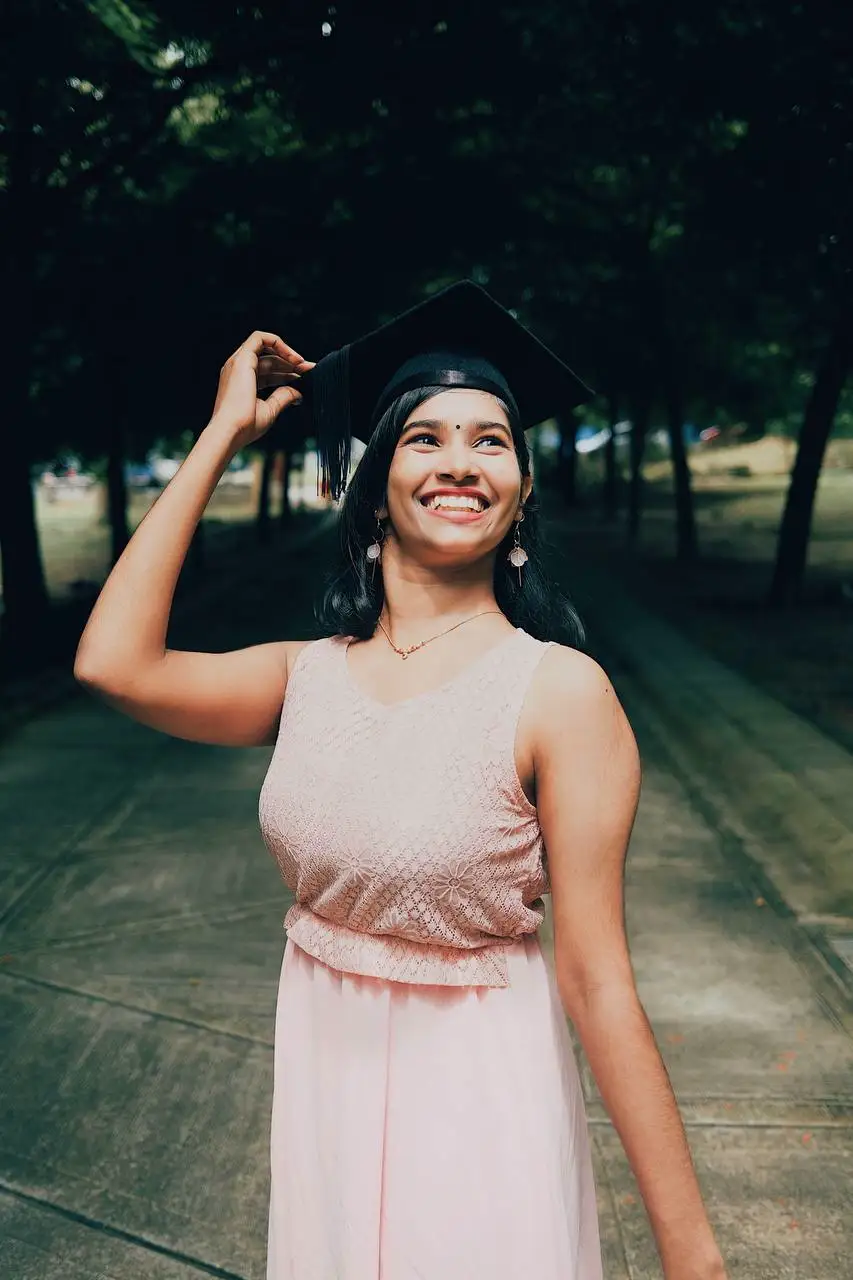 I asked her how did she manage to keep going forward in the face of such fierce physical and mental adversity, and this is what she had to say:
When I was young I was very hurt (by the words said to me), but now that I'm older, it doesn't bother me anymore because the one who's going through the pain is me. Their words are nothing to me.
She also encouraged others with physical disabilities like her to learn to accept and love themselves for the way they are.
"Acceptance is key. Accept the way you are and slowly, you'll discover your spark. Although you may feel alone in your journey, I see it as a blessing as well because it lets you craft your own unique path.
"There are billions of people in this world, yet none of our fingerprints are the same. So this shows that we can still be different and continue to craft our path beautifully."
If you wish to keep up with Nisshaa's progress, you can follow her Instagram account or check out her poems here!
READ ALSO:
---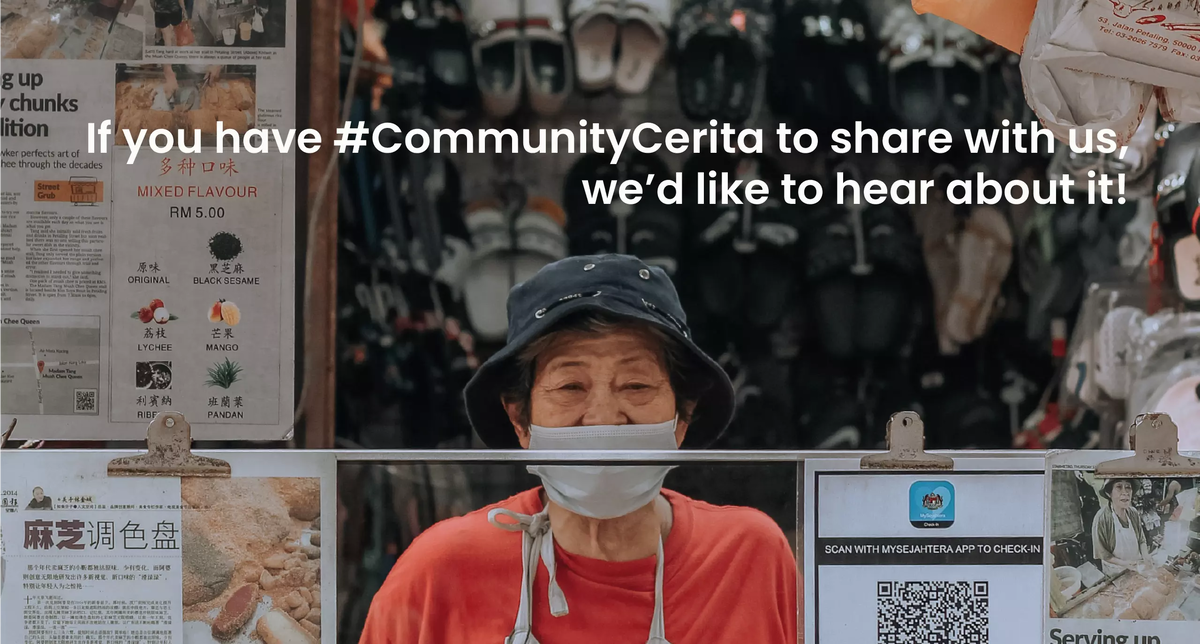 ---