In the uphill battle against the pandemic, foreign workers in Malaysia are often the neglected group, although there are 1.38million of them living in Malaysia, according to Malaysia Employers Federation (MEF).
Many foreign workers are currently in difficult situation as they could not work and earn. Read more about it here:
According to a tweet posted on 6 August by The Malaysian Insight journalist Elill Easwaran, foreign workers were being shut off by closed vaccination centres after paying costly transport fees.
"Foreigners losing hope for vaccine after showing up at closed vaccination centre." Elill wrote in his tweet.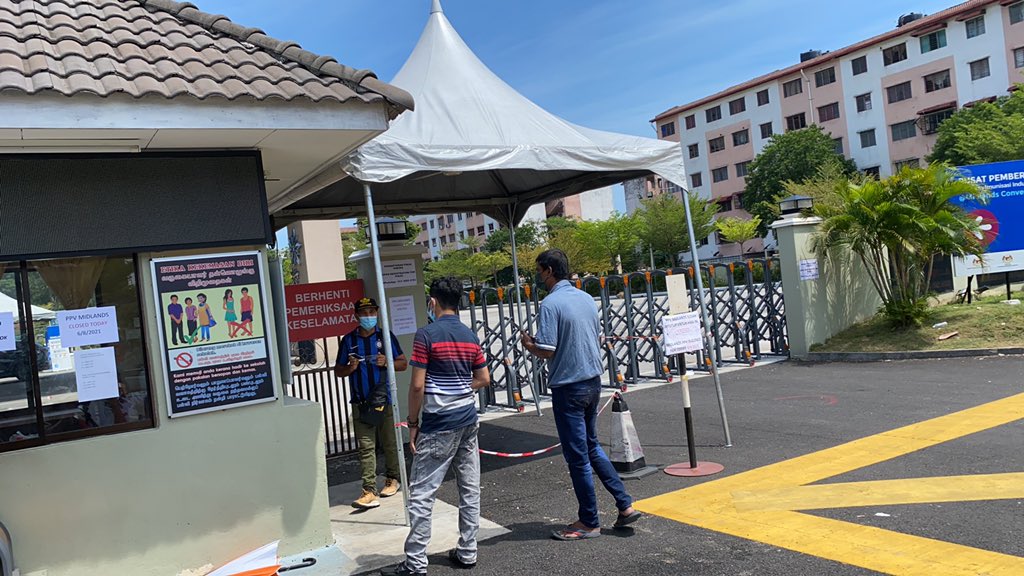 According to the tweet, one of the foreign workers paid RM100 to travel from KL to Midland Convention Centre (MCC) in Shah Alam to get vaccinated, only to find out it was closed.
The same goes for an Indonesian, Sutina, who has to travel back and forth twice for nothing after being told to come again the day before.
"Within these two days, I have spent almost RM150 just on transport to get my vaccine."
Read the full tweet here:
Foreigners losing hope for vaccine after showing up at closed vaccination centre.

"It costs me almost RM 100 to travel from KL and it's heartbreaking only to find out that the centre is closed once I've arrived here."@JKJAVMY #COVID19 pic.twitter.com/ykr398IJZx

— Elill (@Elill_E) August 6, 2021
A frustrated employer also commented on the situation as his workers have to travel a long distance to their vaccination centre for nothing as the centre closed without notice.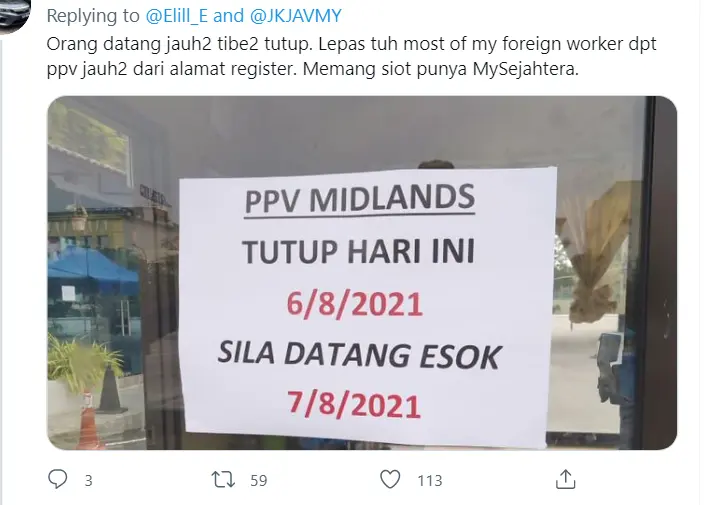 According to The Malaysia Insight, the vaccination centre was shut down due to overcrowding.
A long queue of foreign workers could be seen waiting outside the vaccination centre without abiding by any SOPs.
Watch the video here:
This one 5/8 punya. Beratur time hujan hujan ☹ pic.twitter.com/pwl9fdjkMs

— sofea (@Insfea) August 6, 2021
Cover Images via Twitter/@Elill_E

Proofreader: Grace Choong