Digital classrooms and virtual learning have made it easier for teachers and parents to connect through platforms like WhatsApp groups and online forums. These channels provide opportunities for parents to communicate with educators and seek answers to their questions in this evolving educational landscape.
However, a recent incident in a school WhatsApp group has sparked a heated discussion on social media after a screenshot of a conversation of the teacher-parent went viral on Facebook.
The screenshot captures a woman's frustration when her questions went unanswered by the teacher, leading to a clash between her and other parents in the group.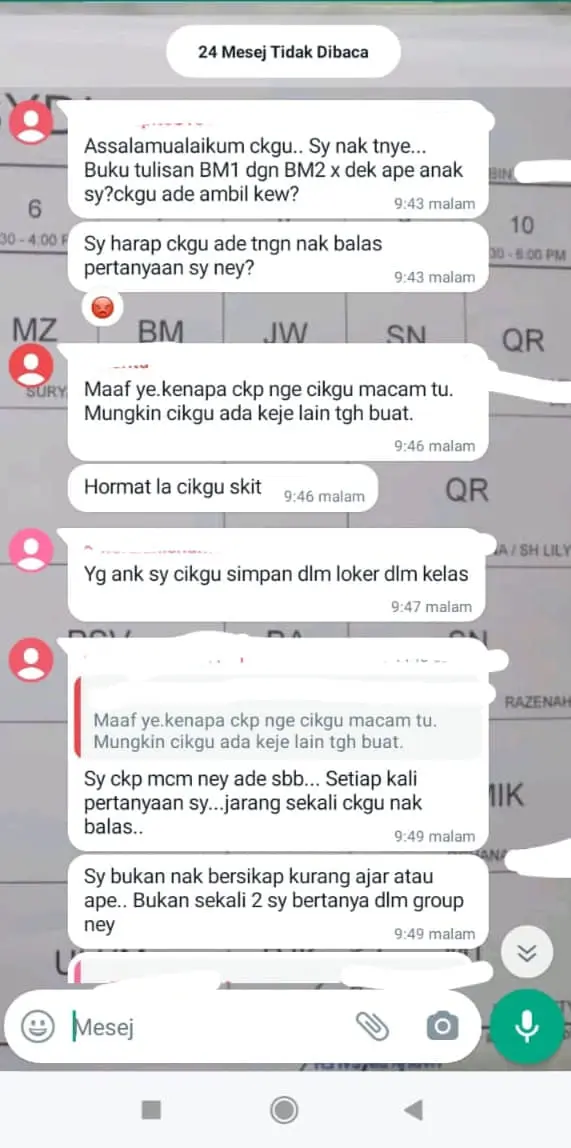 At 9:43 pm, the woman sent a message in the WhatsApp group, inquiring about the availability of Bahasa Melayu (BM) 1 and BM 2 books.
"Teacher, I want to ask, do you have Bahasa Melayu (BM) 1 and BM 2 books? I hope you have hands to reply to my question."
Later, the woman's message received criticism from other parents who were also in the same WhatsApp group, suggesting that the teacher might have other commitments.
Defending her actions, the woman clarified that her intention was not to be rude. She explained that she had grown frustrated because her questions had often been ignored in the past.
Finally, at 9:53 pm, the teacher responded to the woman's question.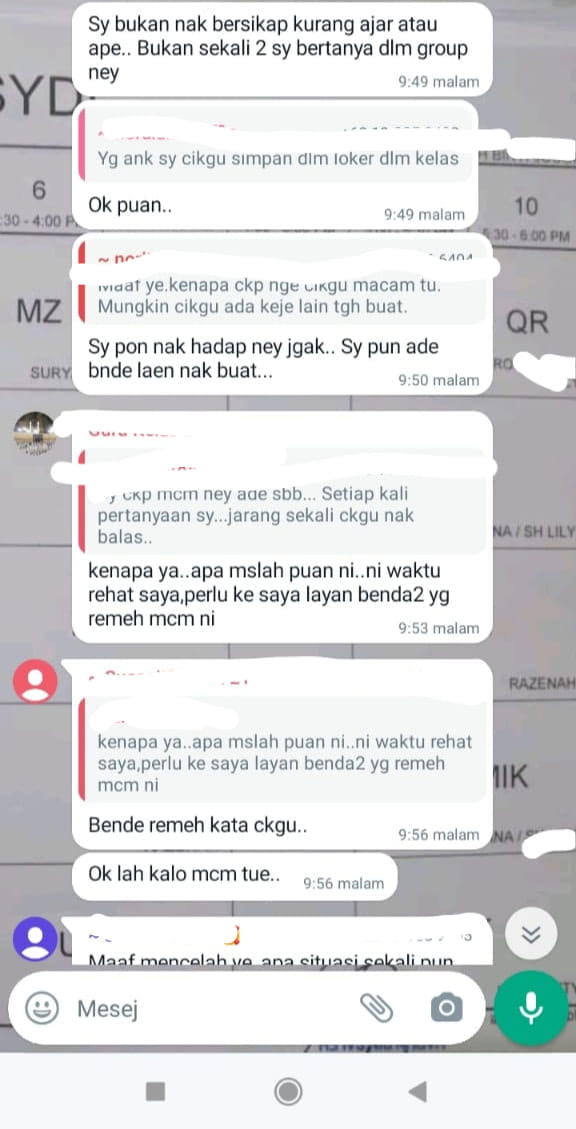 The teacher asked, "What's the problem, ma'am? This is my break time, do I have to deal with such a trivial thing?"
The woman, feeling offended by the teacher's choice of words, retorted, "You call this a trivial thing? Well, in that case, I won't delve further into the matter. But if my child doesn't have a book, I hope you won't be angry with my child at school tomorrow."
Reactions from netizens
The Facebook post containing the screenshot has garnered significant attention, amassing 6.8k likes and 800 shares at the time of writing. Commenters have expressed mixed opinions about the incident.
One of the commenters expressed their opinion that there should not be a parents' WhatsApp group, highlighting that teachers have designated working hours and cannot be available 24/7 for students and parents.
Such groups can lead to misunderstandings, with slow responses being interpreted as a lack of care, they added.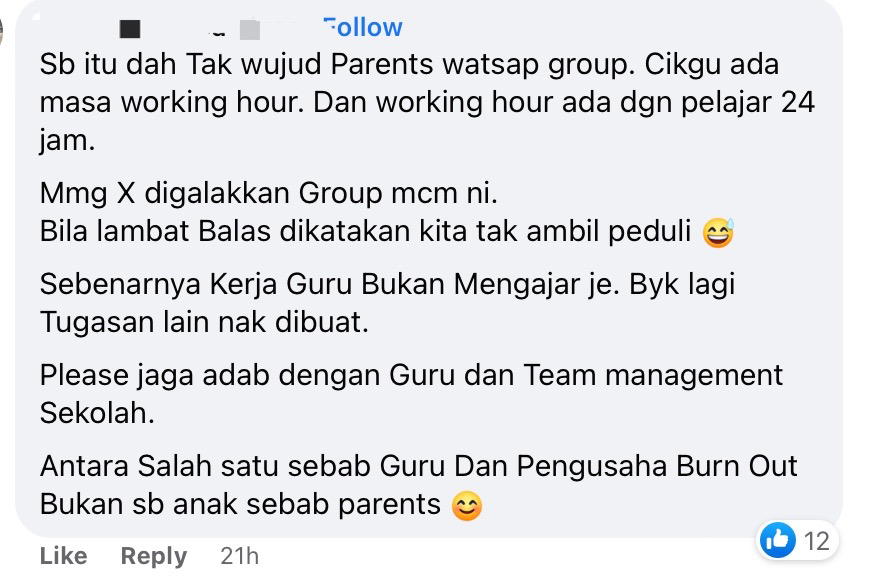 Another comment suggested that the WhatsApp group should be muted, allowing only the teacher to send announcements regarding the school.

All in all, respectful and considerate communication is essential. Finding the right balance between involvement and giving teachers space leads to a better parent-teacher relationship.
READ ALSO:
---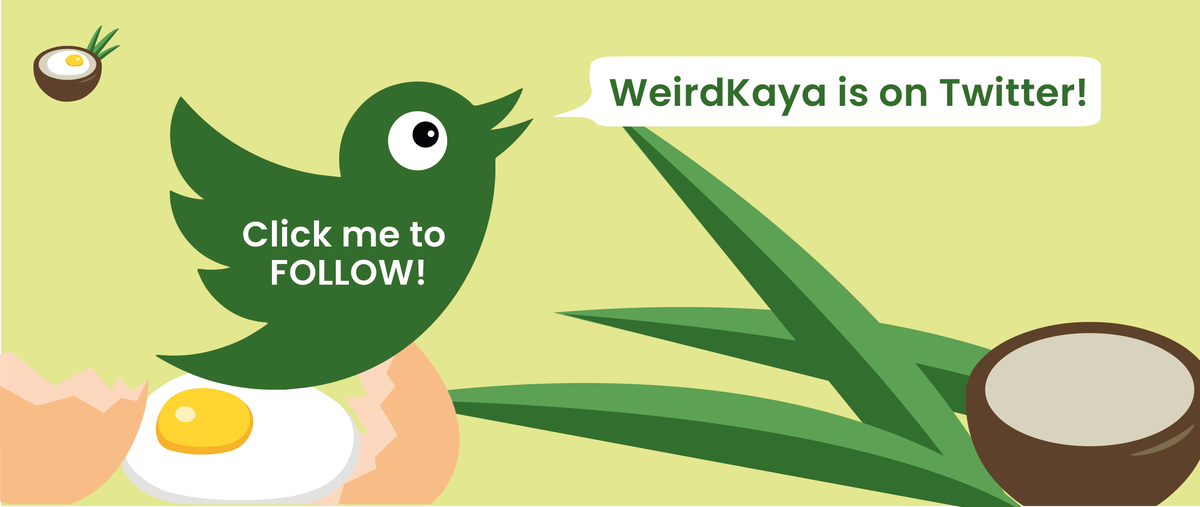 ---