TOKYO – National diver Nur Dhabitah Sabri believes she did not return empty-handed from the Tokyo Olympics despite failing to bag a medal home.
Instead, the plucky 22-year-old said she's ready to take on the world.
I'm not sad because it's the nature of the game. I'm still young and I know I have a long road ahead. This is just the beginning."
Although she returned medalless, Dhabitah was content with bringing something far more valuable – experience.
So I don't think I'm back empty-handed," she said when interviewed by Astro Arena.
Dhabitah came in fourth at the 3m Springboard finals with 326.15 points.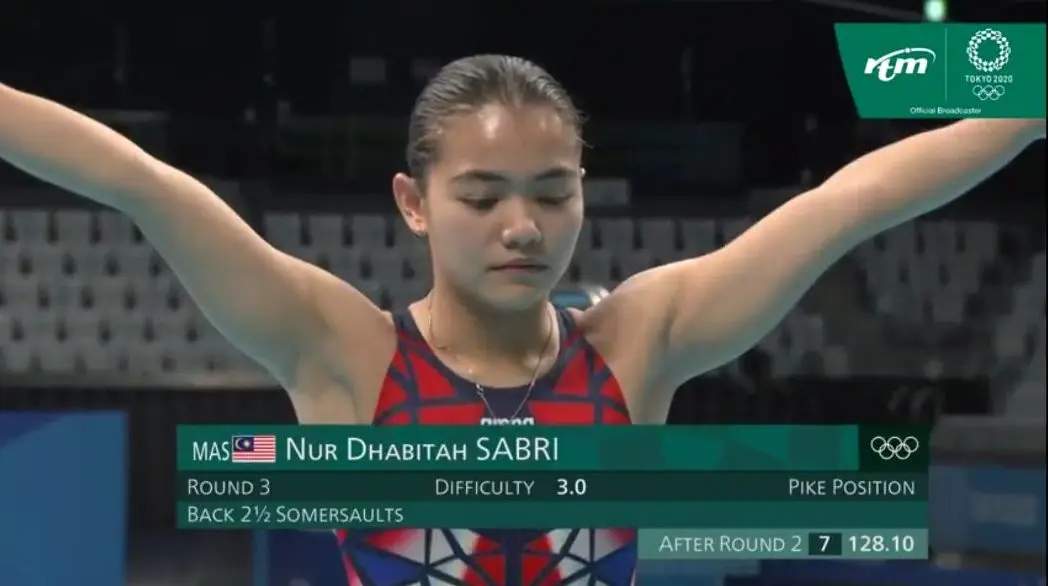 China diver and defending champion Shi Tingmao won the gold medal with 383.60 points, while her compatriot Wang Han grabbed the silver medal with 348.75 points. American Krysta Palmer took home the bronze medal with 343.75 points.
Dhabitah was visibly emotional during the post-match interview, admitting that she was unsure of whether she would be able to do it.
"Before going to the Tokyo Olympics, I faced a difficult situation and wasn't confident in myself.
I'm crying not because I didn't win, but because I'm really proud of myself."
Previously, national singles shuttler Lee Zii Jia shared his thoughts with Malaysians after crashing out of the quarter-finals:
Cover Image via Facebook/Nur Dhabitah Sabri & YouTube/Astro Arena
Proofreader: Sarah Yeoh