For most beef lovers, feasting on a yakiniku buffet is a rite of passage one has to go through before he/she can call themselves a real beef fan.
As a self-proclaimed beef lover, I'm almost embarrassed to say that despite being in love with this meat for so long, I've never experienced a yakiniku buffet in my entire life.
However, that all changed when I went for my first ever yakiniku buffet at Jyu Jyu Yakiniku Pop-Up Buffet located at the highest floor of Lot10 to earn my long-awaited title as a "true beef lover".
Show me the meat!
Right of the bat, the menu got me immediately spoiled for choice where it offered three buffet options for a dining period of 90 minutes each.
I opted for Buffet A which allowed me to select from a wide list of cuts of beef, soups, side dishes, appetizers, soft drinks and desserts. If you're one that prefers some alcohol to go with your meal, Buffet B would be the one for you.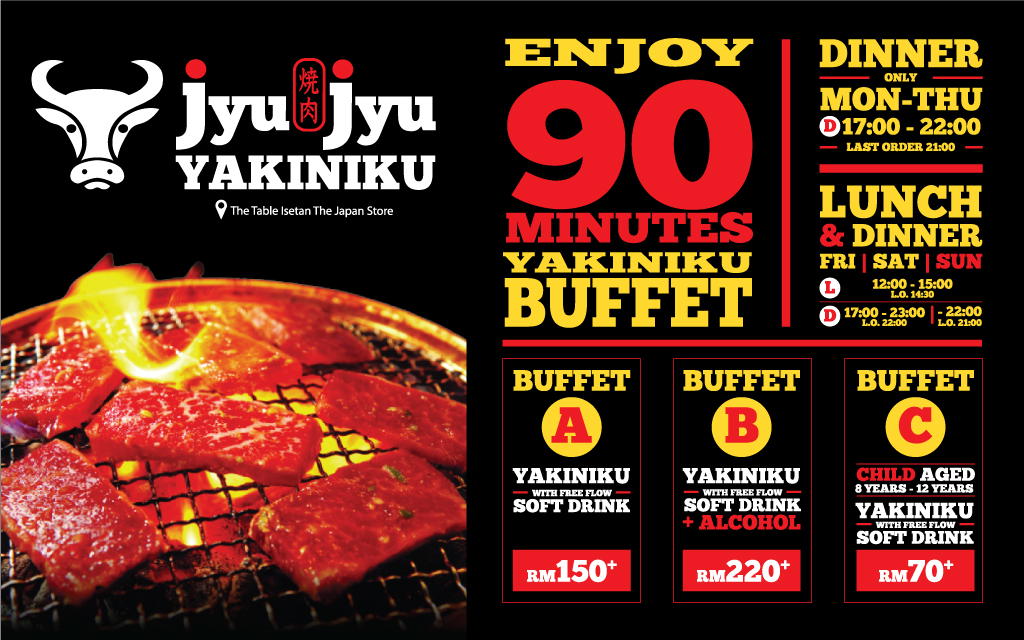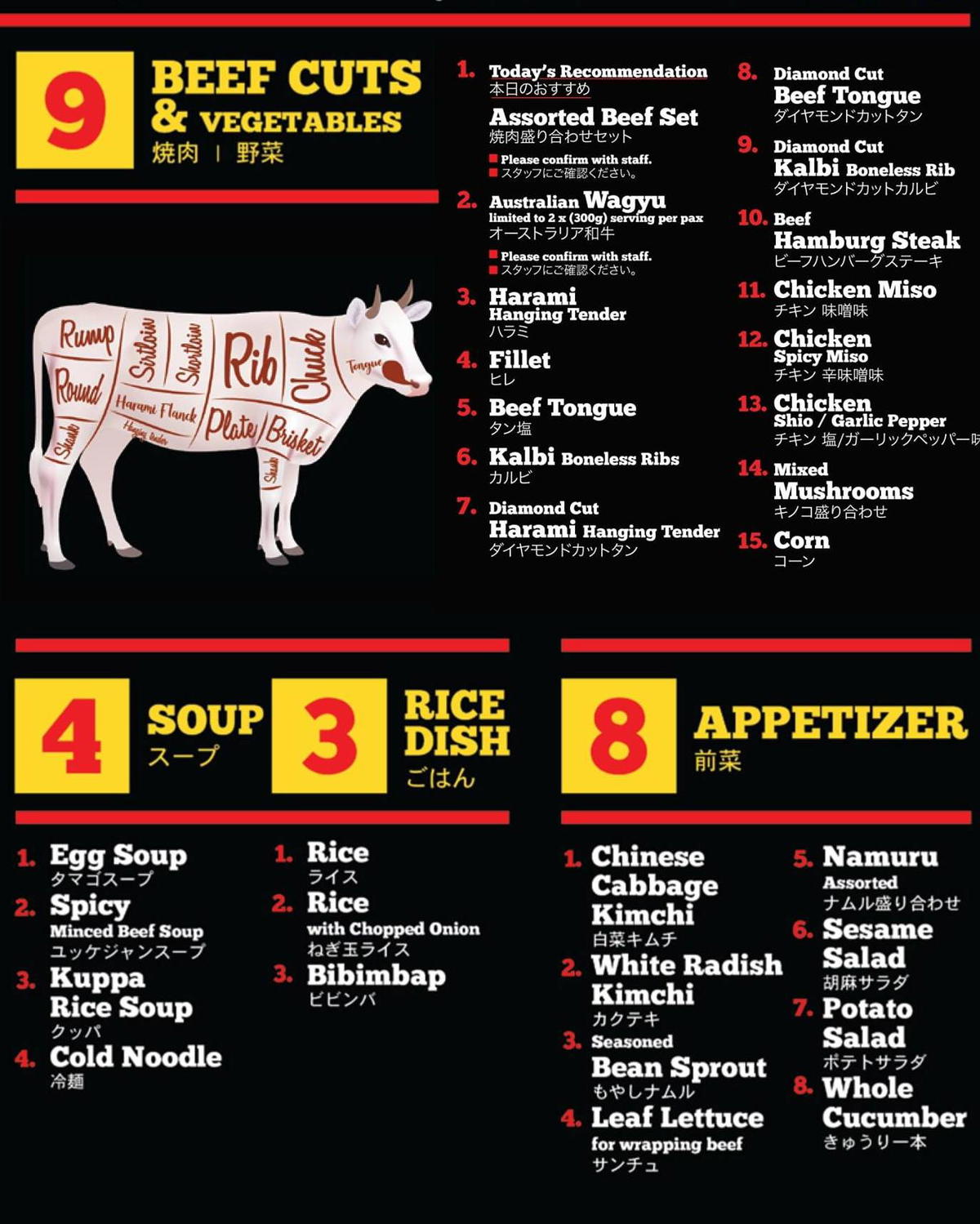 For the meat, I ordered the wagyu, commonly considered to be one of the best cuts. But, it's limited to a maximum of two orders weighing 300g each.
I also ordered the assorted beef set, basic harami and diamond harami as per the staff's recommendation.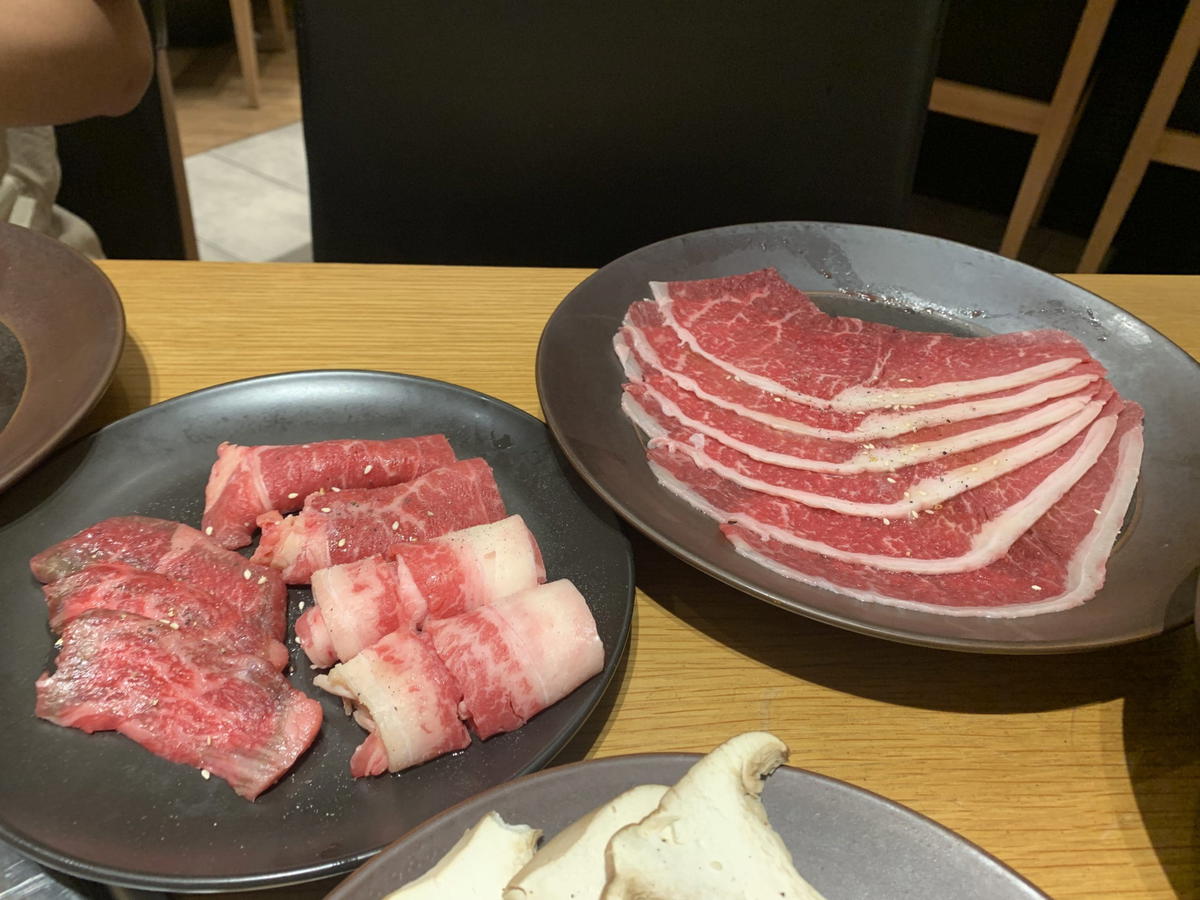 If you're one who's not fond of waiting long for the meat to be cooked, you'll be glad to know that it only takes a minute or two to not only cook the meat, but to give it a nice sear as well.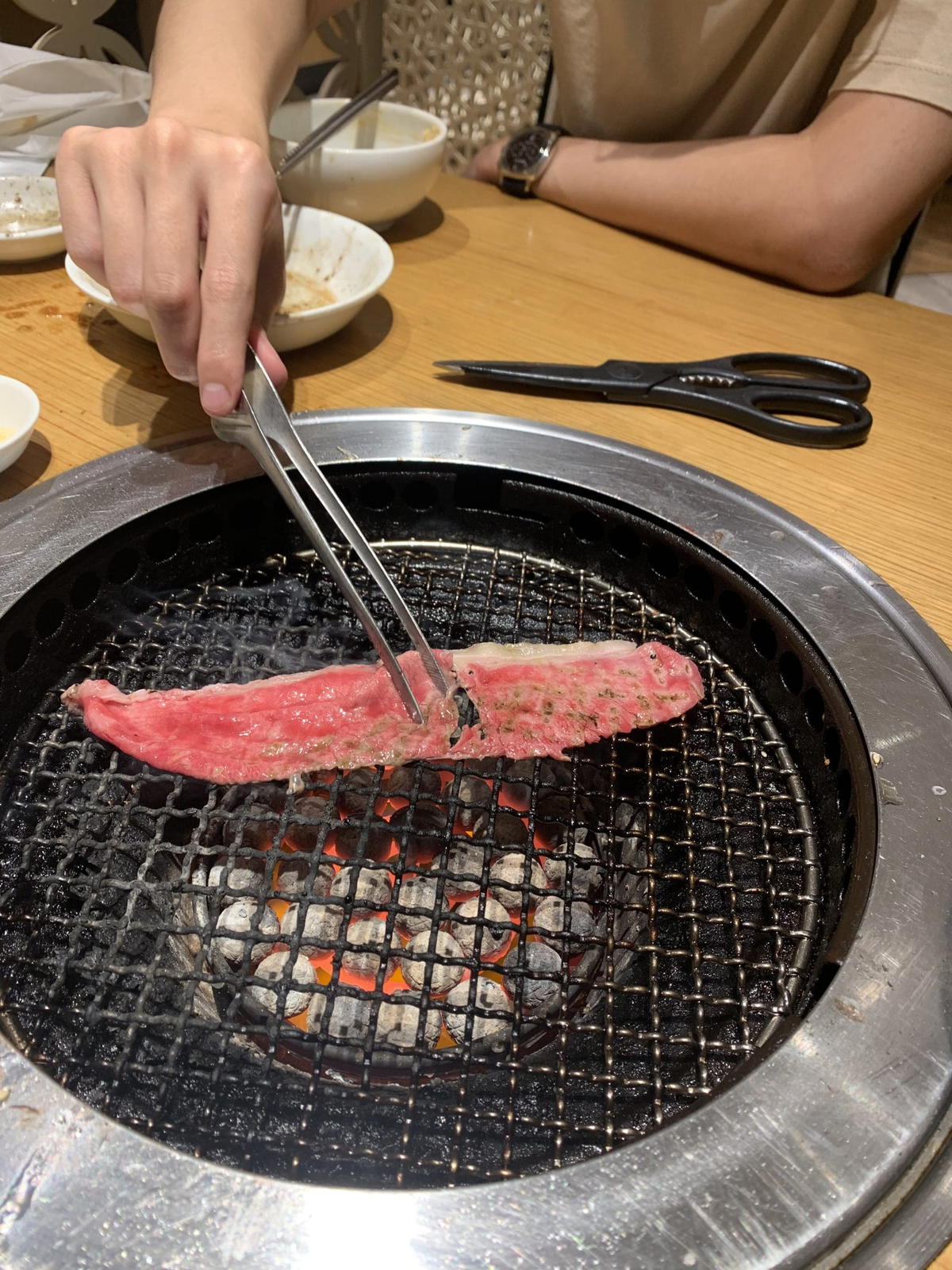 The wagyu unsurprisingly proved to be the star of the meal, where the meat was fresh, succulent and perfectly seasoned.
As for the assorted beef set, I preferred the fatty meat compared to the lean meat as it was much juicier, making it easier for it to be cooked.
While both the basic and diamond harami had a slight bloody undertaste to it, my tongue eventually got used to it and I was impressed by how the meat managed to retain its moisture after being put onto the grill.
---

---
My only regret was not ordering the beef tongue and kalbi (ribs) as I later learnt that these two were must-orders whenever you're having yakiniku.
Judging by the taste of the cuts I had, I'm 100% sure that the other meats on the menu will not be disappointing.
Cooling it off with noodles
Next up was the naengmyeon, also known as cold noodles. It is a good dish to fill your stomach with some carbs and cleanse your palate with its tangy-tinged broth.
I also found the noodles to have the right level of chewiness and was chilled well, which balanced out the "heatiness" from eating the grilled meat.
As for the salad, there was nothing to shout about as it was just a couple of salad leaves and bell peppers drenched in Kewpie sesame salad dressing.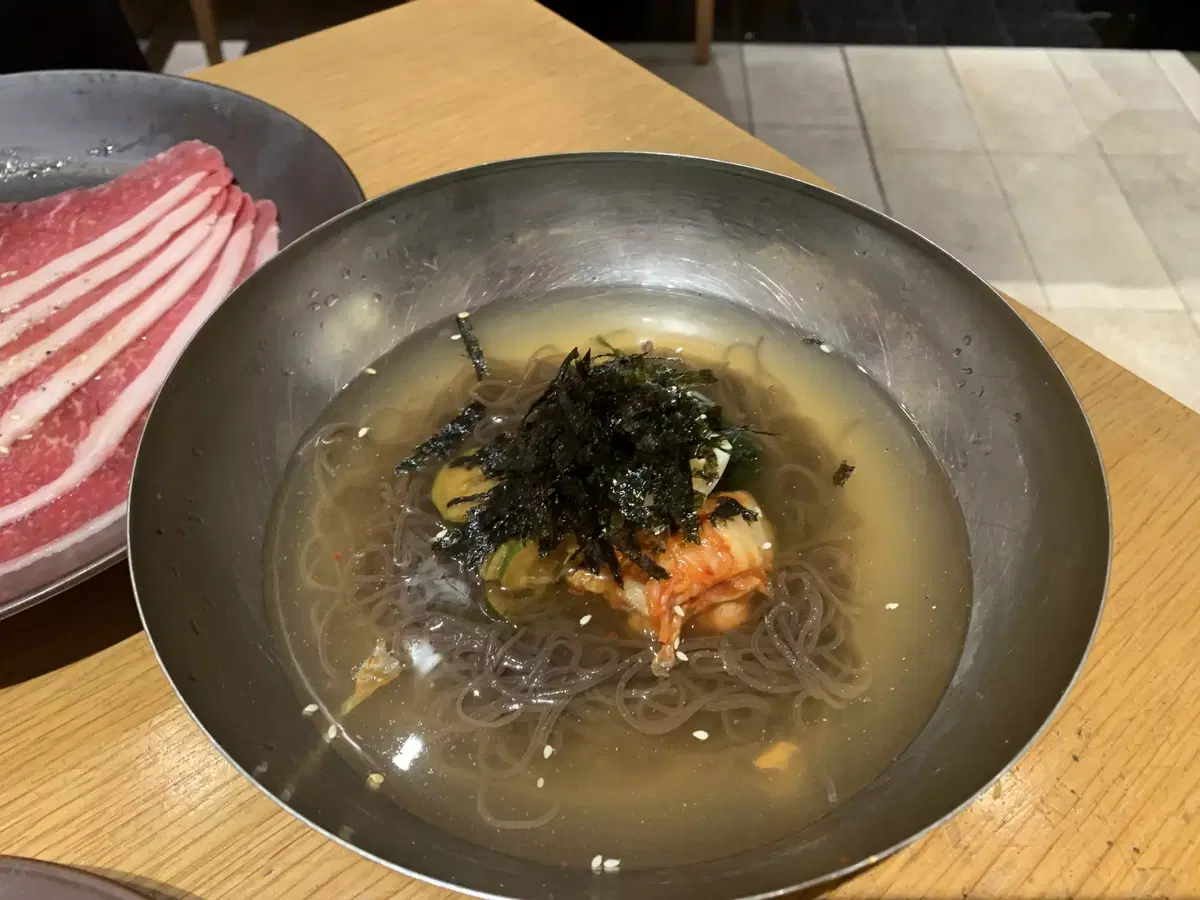 Nice ambience but sub-par service
If you've been to the top floor of Lot10, you'd know that most of the restaurants there really give off the atas vibe and Jyu Jyu Yakiniku is no different with its interior decor.
However, my complaint is that the restaurant needs to look into its poor ventilation as the air-conditioners barely helped in reducing the heat from the grill.
I also think that Jyu Jyu Yakiniku has to train their staff a little better when it comes to explaining each cut of meat to customers.
One staff member stuttered badly when I asked her what was the difference between a diamond and non-diamond harami cut. In the end, she gave up explaining and called for another colleague to do it instead.
Worth the 200 bucks?
Speaking as a person whose only experience with good beef was a steak made by a chef at iSetan, I must say that Jyu Jyu Yakiniku was quite decent overall.
From the preparation and quality of the meats, the different cuts they served, and the free flow of appetizing side dishes, everything was beyond satisfactory.
Most importantly, I didn't feel ripped off when the bill came to the amount of RM200 per person.
Jyu Jyu Yakiniku could've been a 10/10 place but unfortunately it fell short due to the staff's inability to explain the most basic item on the menu.
All in all, this restaurant is worth a visit if you're looking for a place to tuck into a hearty meal of grilled beef or a fan of freshly cut meats!
Jyu Jyu Yakiniku: Lot 10, 50, Jln Sultan Ismail, Bukit Bintang, 50250 Kuala Lumpur, Wilayah Persekutuan Kuala Lumpur.
Read also:
---
---
---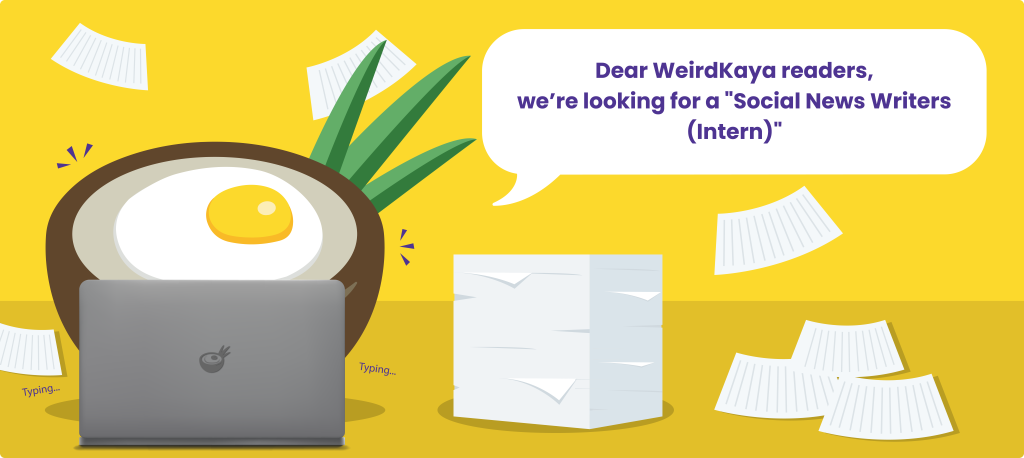 ---