Long before Malaysia gained her independence from the British, lots of effort was put into making it a reality, with one of it being Tunku Abdul Rahman's delegation trips to London in 1954 and 1956.
But did you know that behind the historic event was a village that actually helped fund his two trips?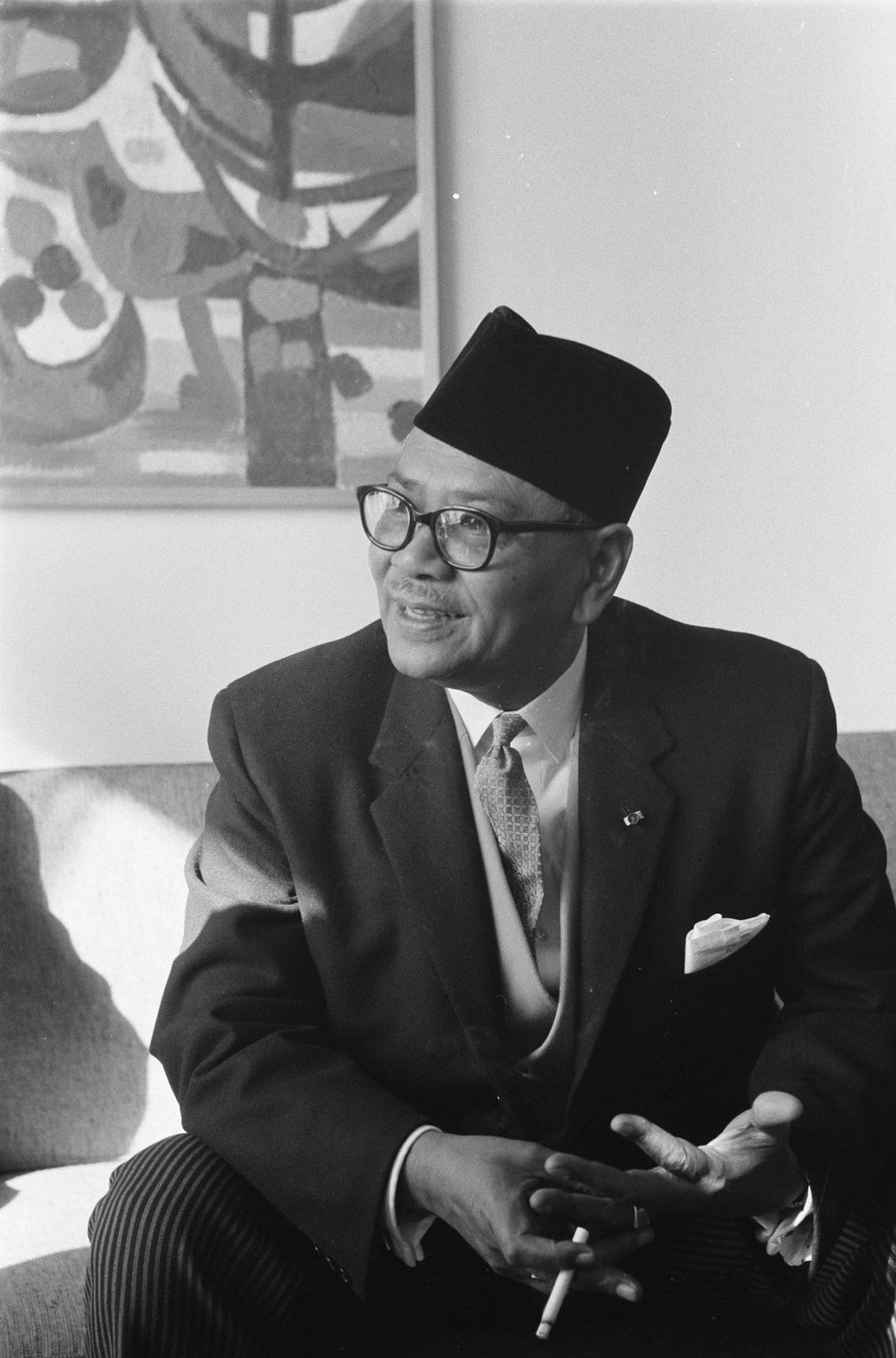 First trip to London (1954)
In 1954, Tunku Abdul Rahman began his campaign to gain Malaya's independence by going to London for the first round of negotiations.
However, Tunku told the people that he didn't have enough funds for the trip as it was quite costly.
To help raise funds for the trip, Tunku sought the help of villagers living in Permatang Buluh. To his amazement, they gladly donated their personal belongings and valuables and some even mortgaged their lands to fund the trip.
After securing the funds, Tunku and his comrades, Tan Sri Mohammed Tahir, Tan Tong Hye and Tun Abdul Razak Hussein traveled to London to seek independence.
Unfortunately, negotiations broke down and Malaya had to wait a little longer to be free from British rule.
'Derma Merdeka' — The second trip (1956)
Undeterred by the failure of the first trip, Tunku refused to give up and brought together a delegation that would once again seek independence from Great Britain.
However, like the last trip, Tunku didn't have the financial means to travel and had to appeal to the people.
This took place during his tour in Melaka, where he called upon the people to contribute his trip to London at Dewan Meng Seng, Jalan Bendahara.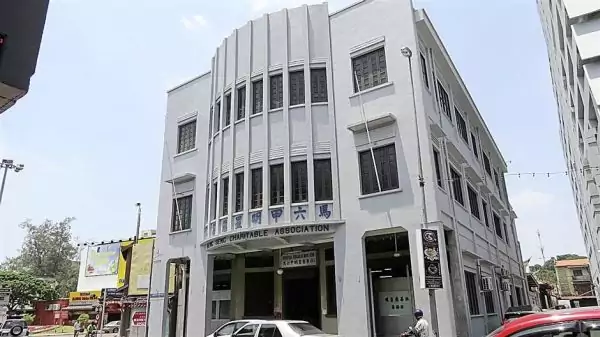 Once again, the people showed their spirit of unity by unanimously handing over their belongings and jewelry as donation for the delegation. This selfless act later came to be known as 'Derma Merdeka' (Donation for Independence).
And thanks to their generosity, Tunku was able to finally negotiate Malaya's independence and signed the Treaty of London — signaling the end of British rule after 50 years.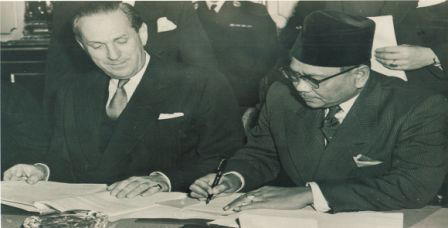 A historic moment
While the efforts of our first prime minister deserves to be lauded, it wouldn't be possible if it were not for the generosity of ordinary Malaysians coming together and sacrificing their wealth to secure the country's independence.
So let's all continue to uphold this spirit of unity as we celebrate Merdeka as a nation! Happy National Day!
READ ALSO:
---
---
Cover image via MStar and Wikipedia