Just when they thought it was another ordinary day at work, an anesthesiologist and operating room nurse were given the sweetest surprise by their colleagues in the form of a wedding reception within the hospital itself.
According to Chinese reports, Zhou Guanhua and Wang Bingbing – who work alongside each other at the Taihe People's Hospital in Fuyang, Anhui, had always wanted to tie the knot but were unable to do so due to their busy schedules.
As a result, their colleagues decided to take matters into their own hands and surprise the couple with a simple wedding ceremony.
Thus, on the morning of April 16, they decorated the common area and hallway with bright red balloons and celebratory cutouts – a colour symbolising blessing and harmony.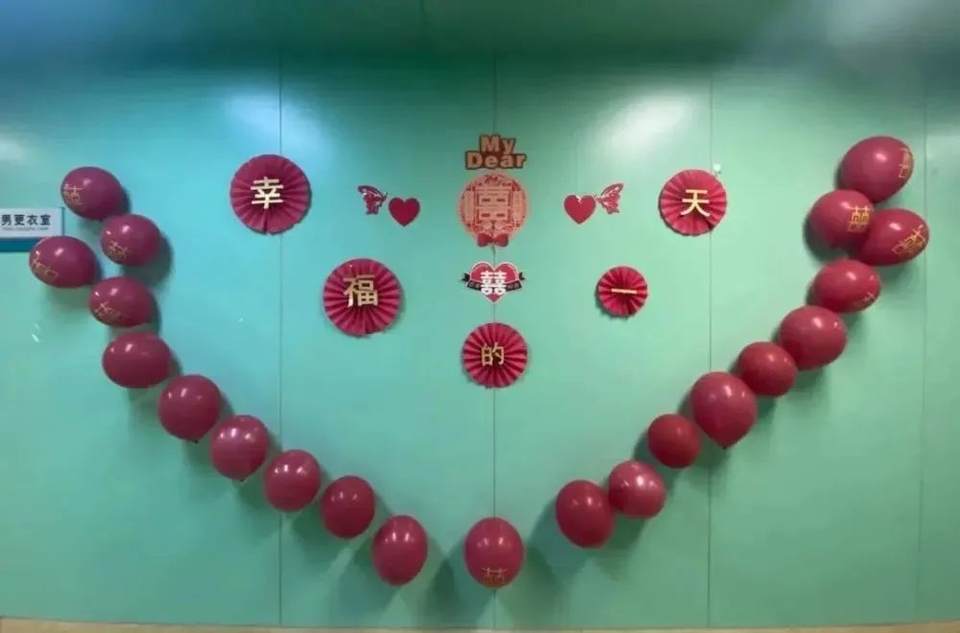 No wedding suits, only medical scrubs
As per traditional Chinese wedding customs, the bridegroom went to pick his bride from the women's changing room, which was renamed as "daughter's changing room" just for the auspicious occasion.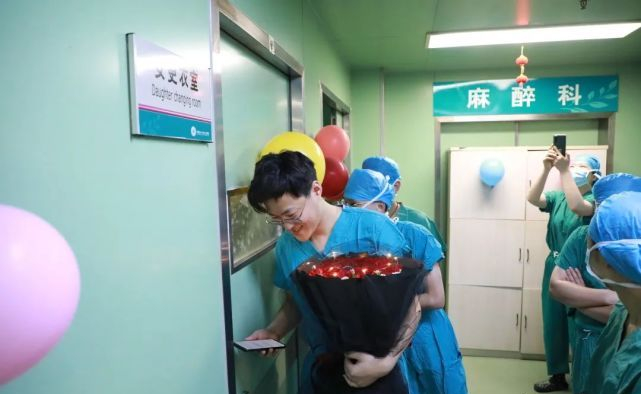 After meeting his bride, the groom carried her in his arms and walked down the hallway into the common area, where a TV was set up to show images of the newlyweds as well as video messages from their coworkers.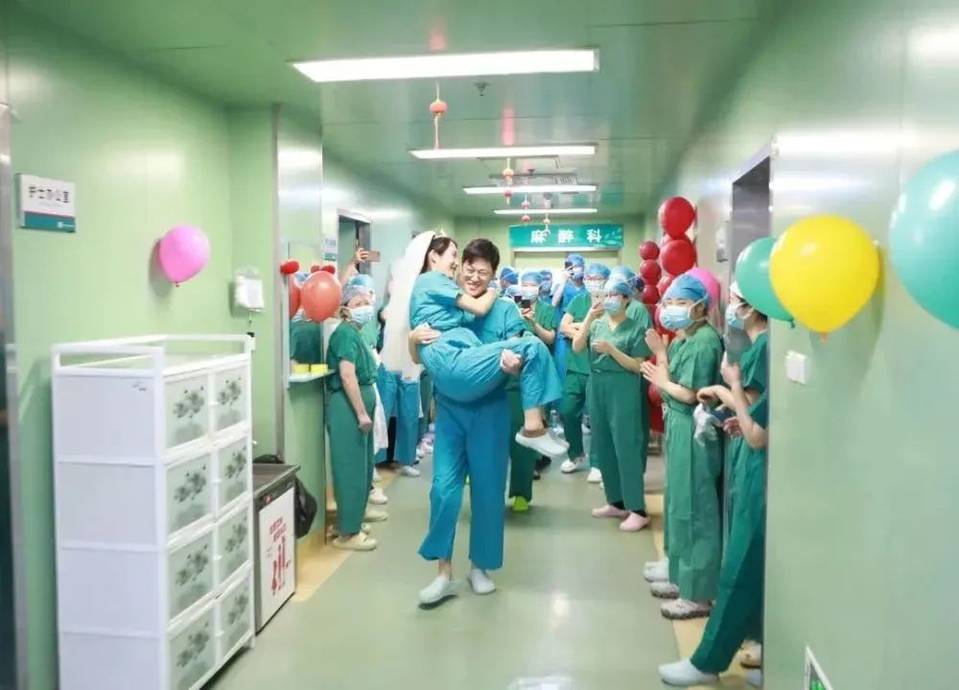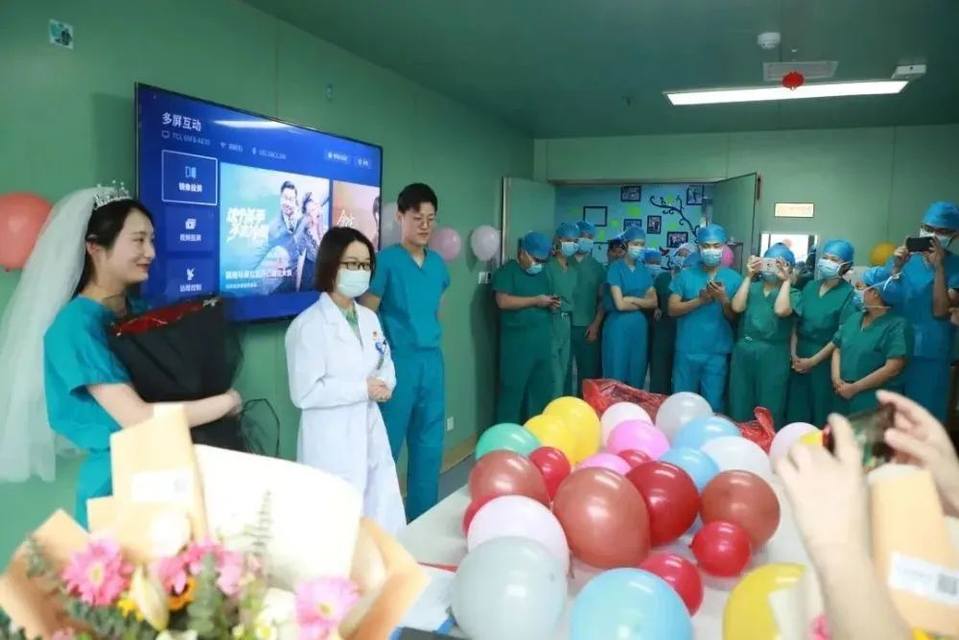 While it's not known whether the couple were given time off after the occasion, it's safe to assume that they went back to work afterwards, based on the fact that they wore their scrubs throughout.
Congratulations to the newlyweds and we wish them a lifetime of love and happiness!