CYBERJAYA – Could you ever imagine a day where you'd see someone riding a horse to a McDonald's Drive-Thru?
Recently, Twitter user @Twt_Cyberjaya shared several photos showing a group of people making their way to a McDonald's outlet in Cyberjaya on horseback which has gone viral.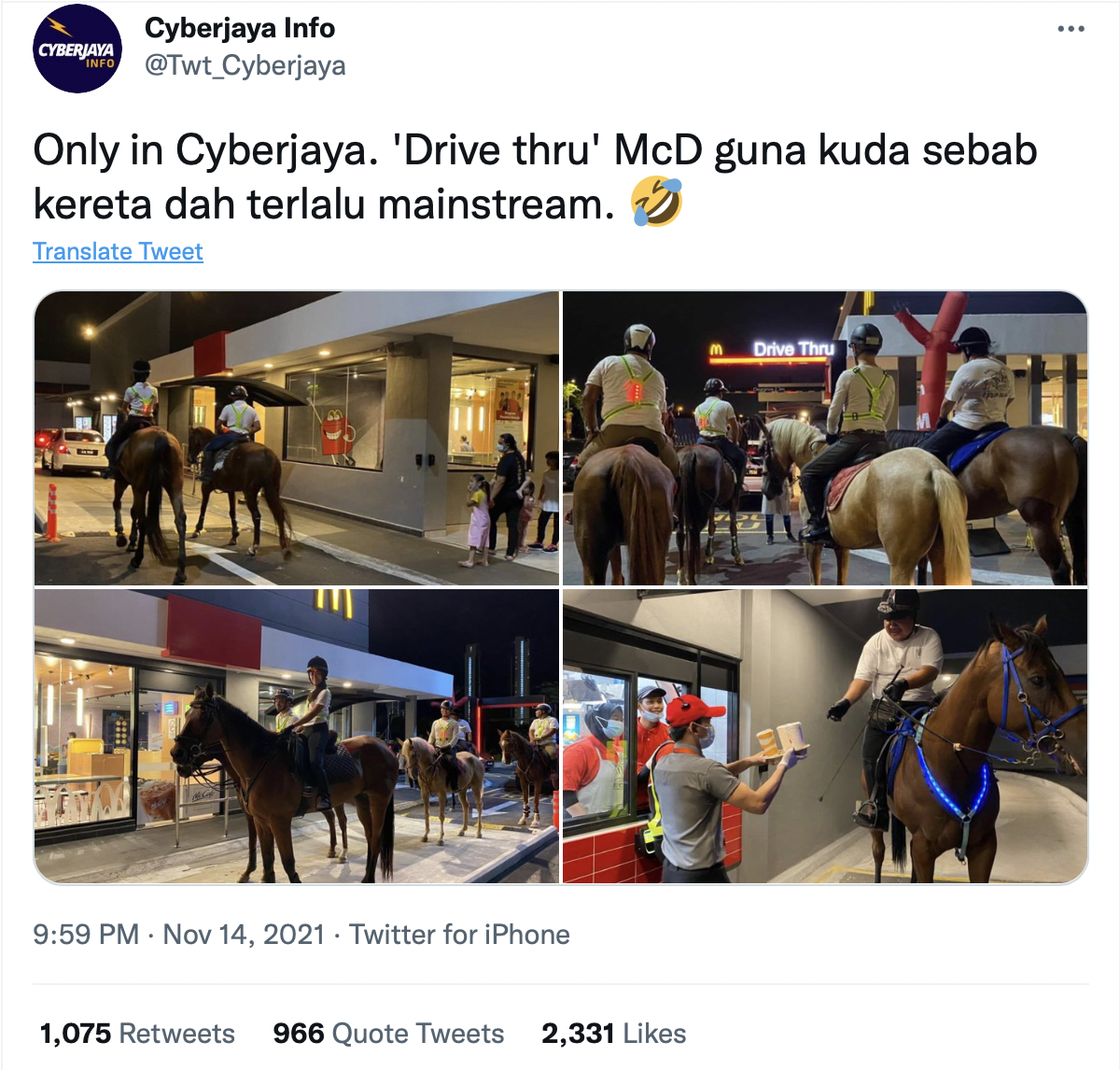 In the photos, a total of five equestrians were spotted lining up at the counter while waiting for their orders to be made.
'Who's cleaning the sh*t?'
While some were delighted at the sight of the horses, others spotted something less pleasant.
Read also: Overwhelmed by COVID-19 cases, Klang Valley hospital forced to place patients outdoors
A netizen pointed out the amount of feces left behind by the horses and questioned on who would clean up the mess.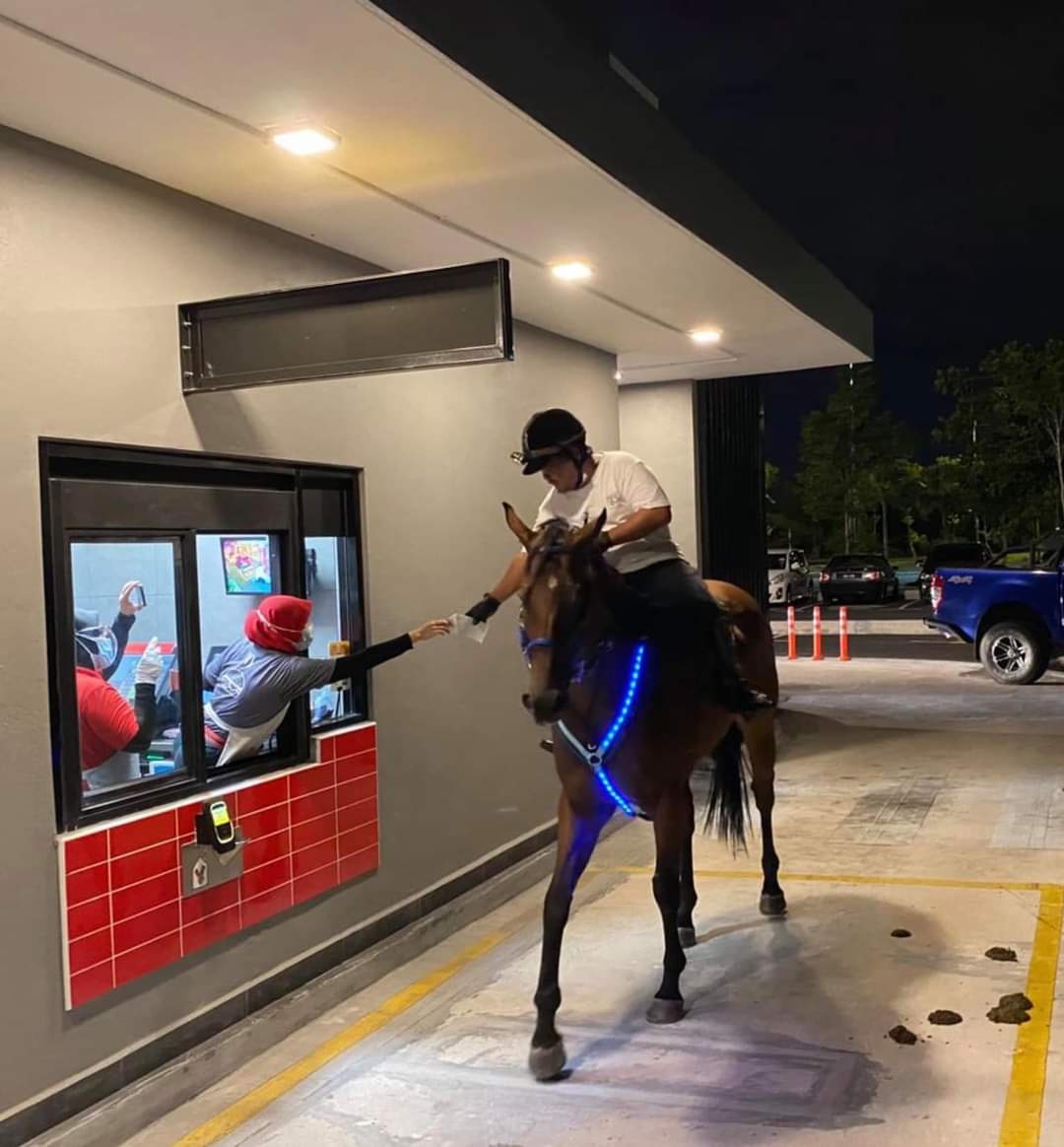 In response, the Twitter account said that the equestrians cleaned up right after the horses did their 'business'.
Mereka terus bersihkan. pic.twitter.com/V8cRMELl9P

— Cyberjaya Info (@Twt_Cyberjaya) November 15, 2021
Many netizens also noticed that none of the equestrians were wearing masks, with one netizen asking if the SOPs only applied to normal citizens and not the 'aristocrats'.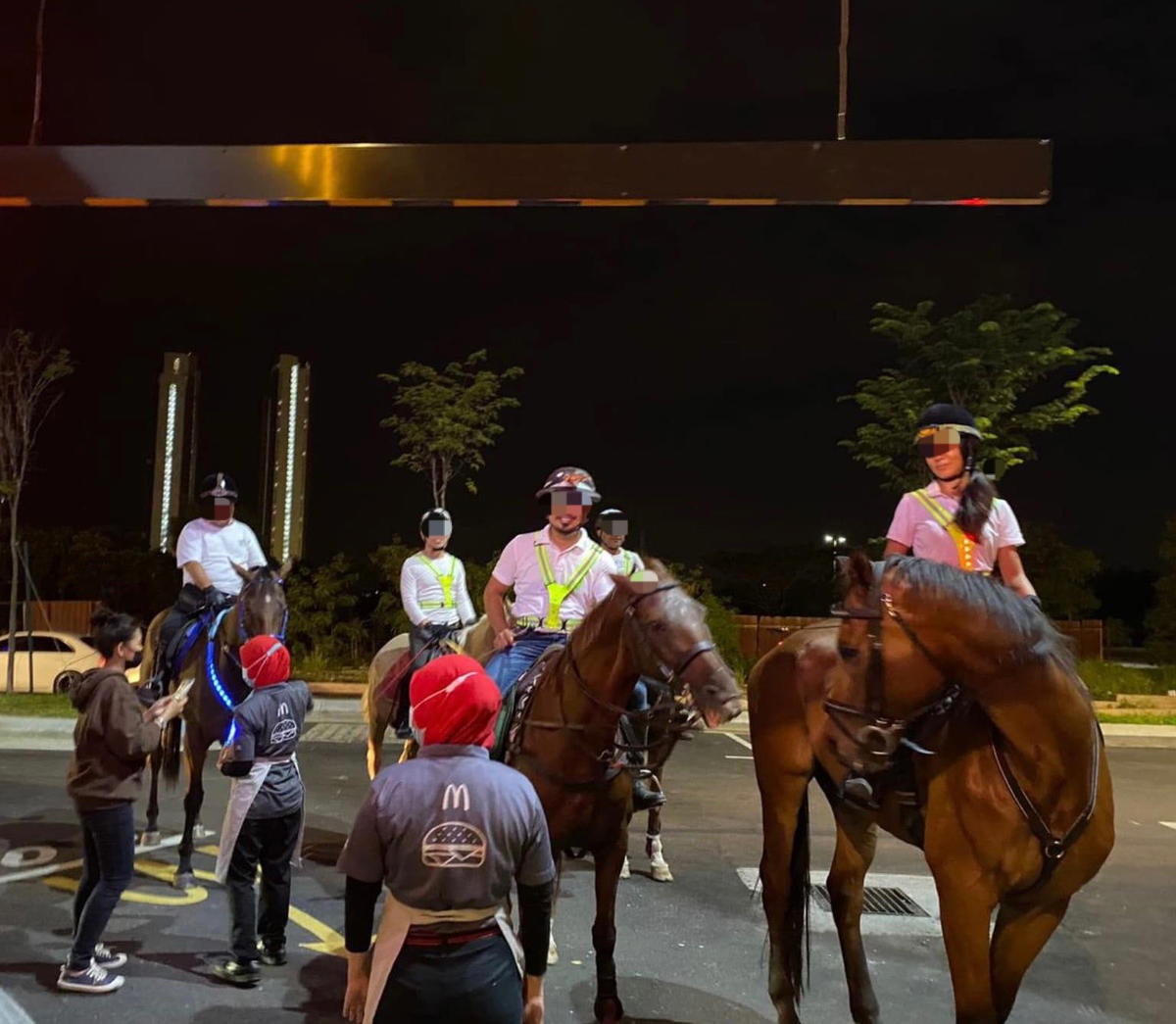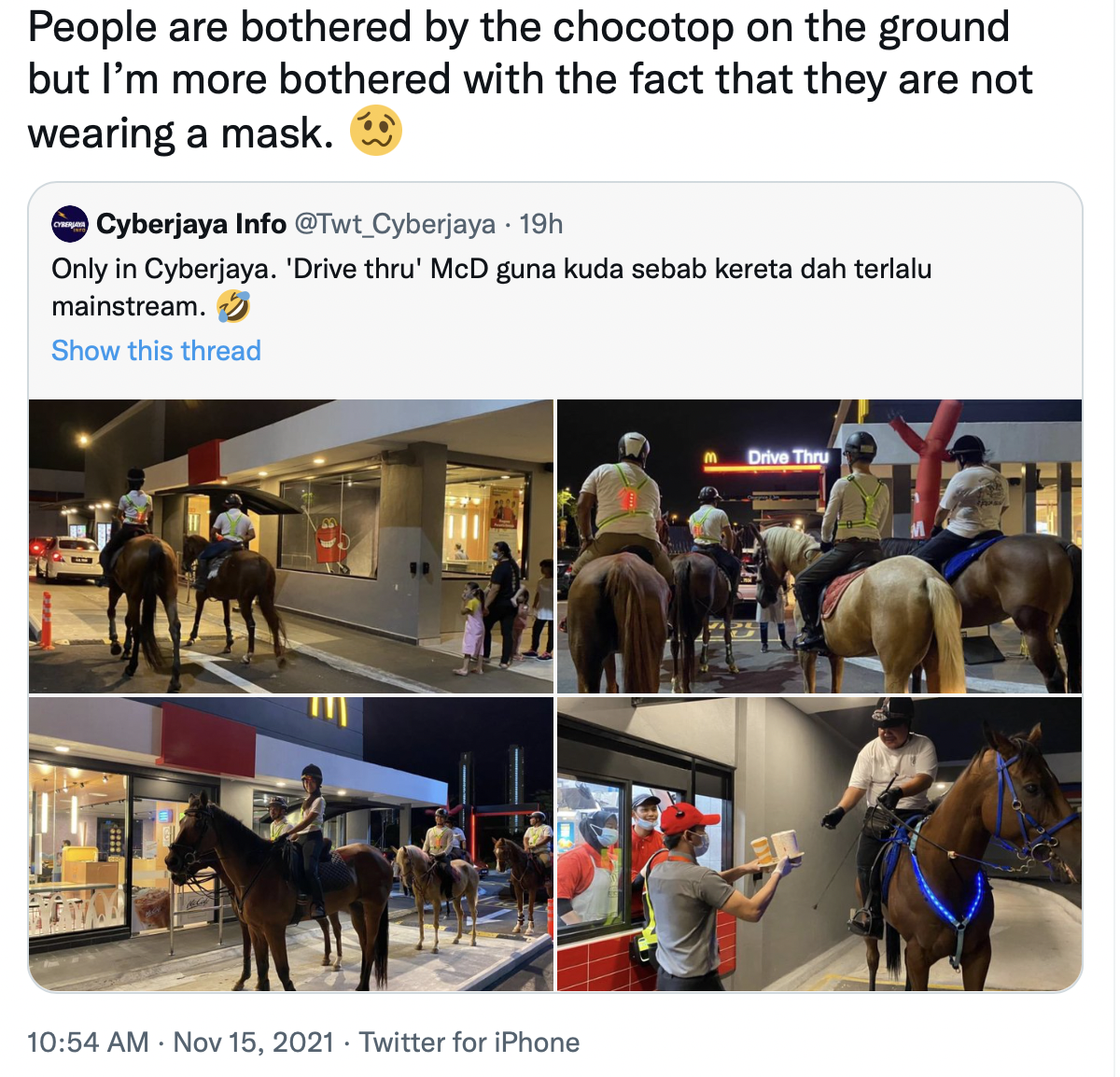 'It could cause joint problems for the horses'
Netizens were also worried for the horses for having to walk on tarred roads as it could result in joint problems.
A netizen named @airawr_, who appears to involved in the incident, revealed that horses rarely trot along tarred roads, adding that 'one trip on the tar won't hurt them'.
Horses are not that fragile. Frequent rides on tar roads, however, is not recommended because [it] can cause joint problems."
She also said that the equestrians were not 'rich people showing off their wealth' but caretakers from nearby riding schools who were taking the horses for an evening walk.
Misunderstandings in the Qrt.
These are not rich people showing off their wealth tho. They are the caretakers from the nearby riding school who are just taking the stable horses out for an evening walk. https://t.co/jPZLg9P3dy

— 🌻A I R A🌻 (@airawr_) November 15, 2021
What do you think? Comment below and let us know!
---
It's unrelated to the article but here's our brand-new podcast – Talk Je Lah!
---
Cover Images via Twitter
Editor: Sarah Yeoh
---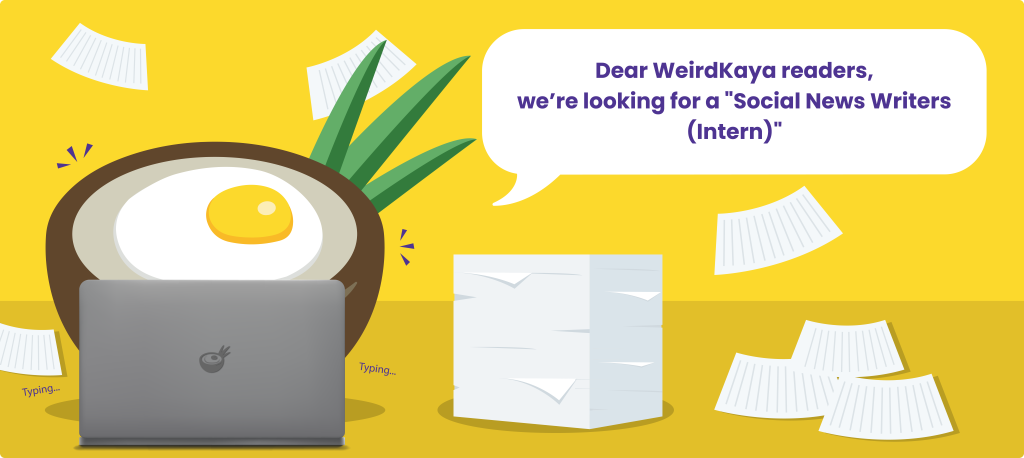 ---