For those who constantly travel between Singapore and Malaysia, it's a stressful experience driving through heavy traffic at the Singapore-Johor Bahru (JB) Checkpoints.
Facebook page SG Road Vigilante recently shared a video on Sunday (Nov 13) which showed a Singapore-registered Honda hitting the rear of a Malaysia-registered Toyota twice at the JB checkpoint.
Hit Toyota twice while changing lanes
According to the timestamp of the clip, the incident took place at around 3.58pm.
Several cars were seen stuck in bumper-to-bumper traffic along the three lanes leading to the JB checkpoint.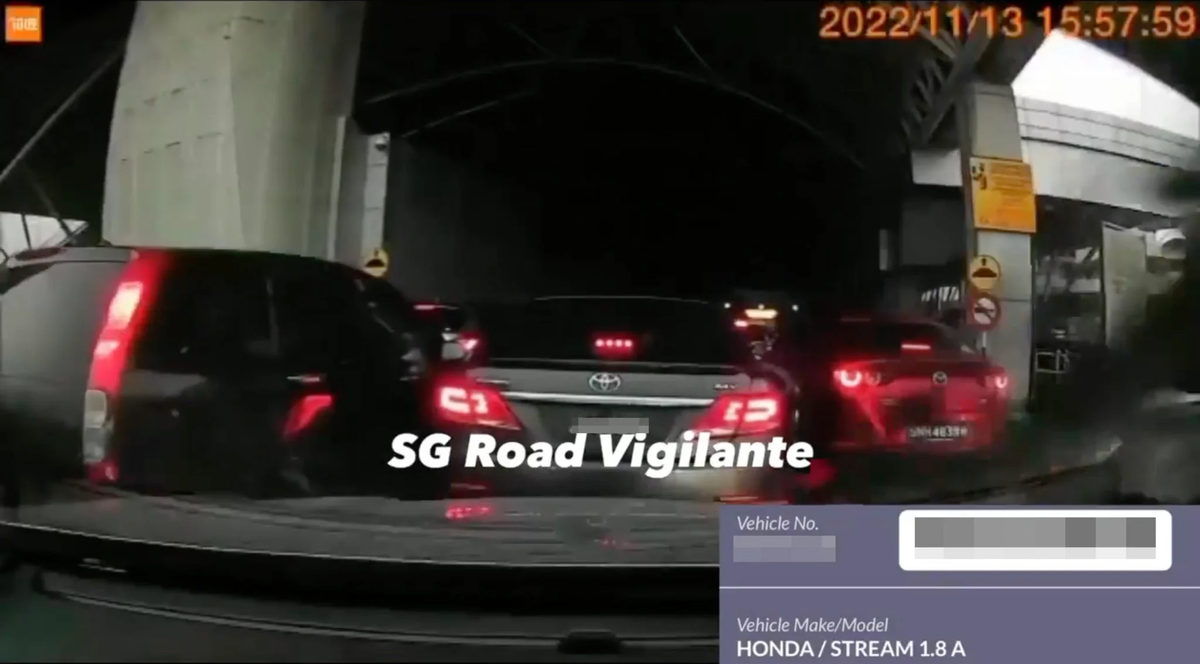 At the beginning, the Singapore-registered Honda was tailing the Toyota slightly from behind.
As the Toyota moved forward, the Honda driver wanted to switch lanes and veered towards the right, hitting the Toyota.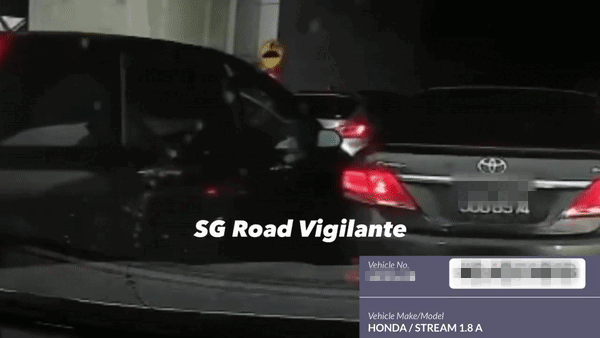 The Toyota then immediately sped forward and the Honda did the same by accelerating towards it, bumping into its rear the second time.
Unlike the first bump, this came with much more force, so much so that both cars were shaking on impact.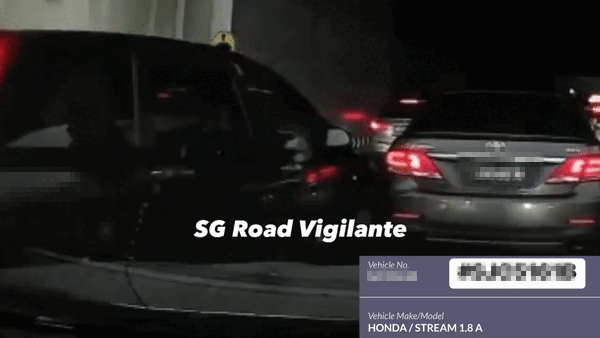 Drivers exchange heated words
Following the two collisions, the Toyota driver angrily stepped out of his car and walked towards the Honda driver while pointing aggressively towards him.
He was also seen shouting at the Honda driver, who later stepped out of the car a few seconds later.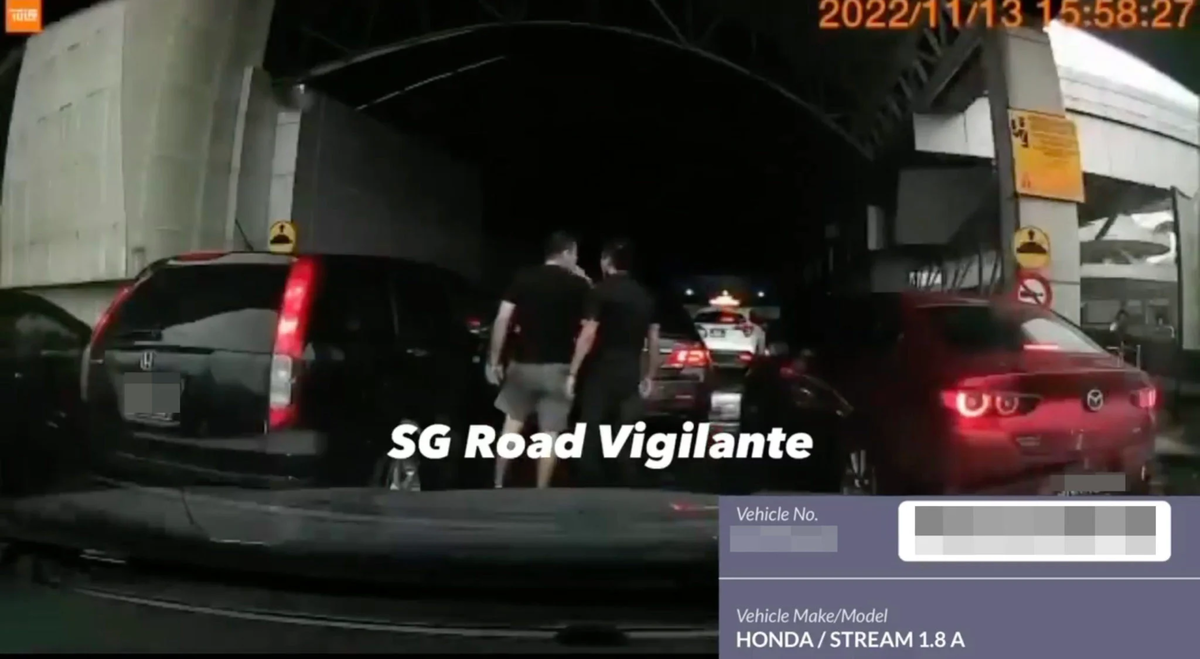 As both drivers began to spar verbally with each other, the video is suddenly cut off.
Watch the clip here:
Who's in the wrong?
The clip has since racked up 60,000 views and more than 200 comments at the time of writing, with netizens expressing their thoughts over the clip.
One joked that the Honda driver might have played too much bumper car rides in the past.

Another argued that the clip may not have shown the full story, claiming that the Toyota driver might not have given way to the Honda driver beforehand.

As for this netizen, he said that it was a challenge to drive at the JB checkpoint as it had six lanes merging into three lanes.
He also called upon drivers to keep calm, use hand signals to communicate, and be gracious to give way to other motorists.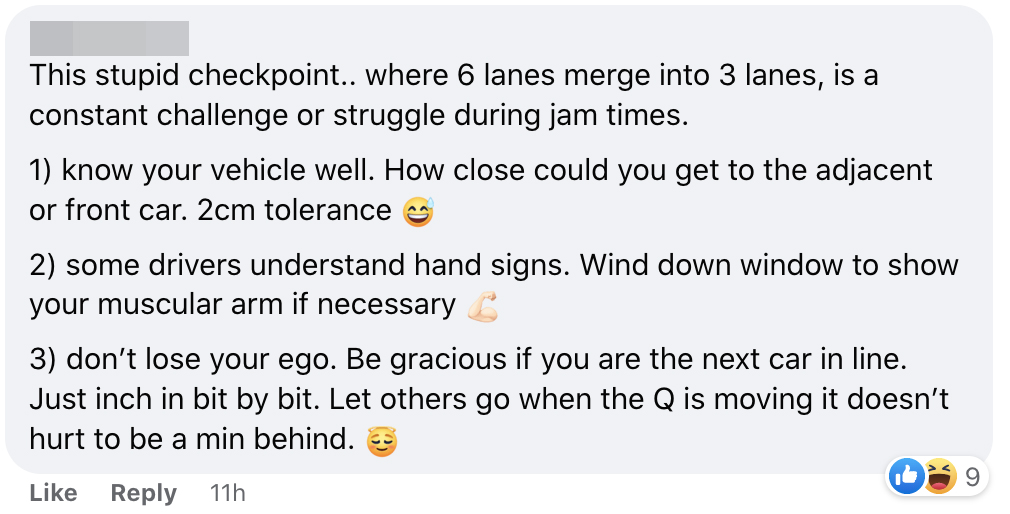 Have you experienced such incidents before at the JB checkpoint? Share with us in the comments!
READ ALSO: