We all have heard of the lengths some would go to avoid paying toll fees that only cost a few Ringgit.
One Honda driver nearly caused an accident at a toll booth after he successfully managed to avoid paying the toll fees by tailgating the car in front.
Cheapskate behaviour
In a 2-minute long video by TikTok user @nhm0312, it showed her waiting at a toll booth when the silver Honda in front suddenly began to reverse and made way for her to go on ahead.
While paying the toll fees, she noticed the Honda driver following her car a little too closely from behind.
To her annoyance, it turned out that he was trying to avoid paying the toll fees and tailed her closely when the boom gate went up, nearly hitting her bumper.
According to the clip, the incident is believed to have taken place at the Salak Selatan MEX Toll Plaza.
@nhm0312 also alleged that the Honda driver had another accomplice, who was driving a black car at the toll lane on the left.
Watch the video here:
Slammed by netizens
Netizens have since criticised the Honda driver for his actions, where they called it foolish and dangerous.
They also advised @nhm0312 to make a police report.


On the other hand, some believed that the Honda driver never had the intention to skip paying the toll fees and may have run out of money.
However, @nhm0312 refuted the claim, saying that she never saw the driver wind down his window to use his Touch 'n Go card.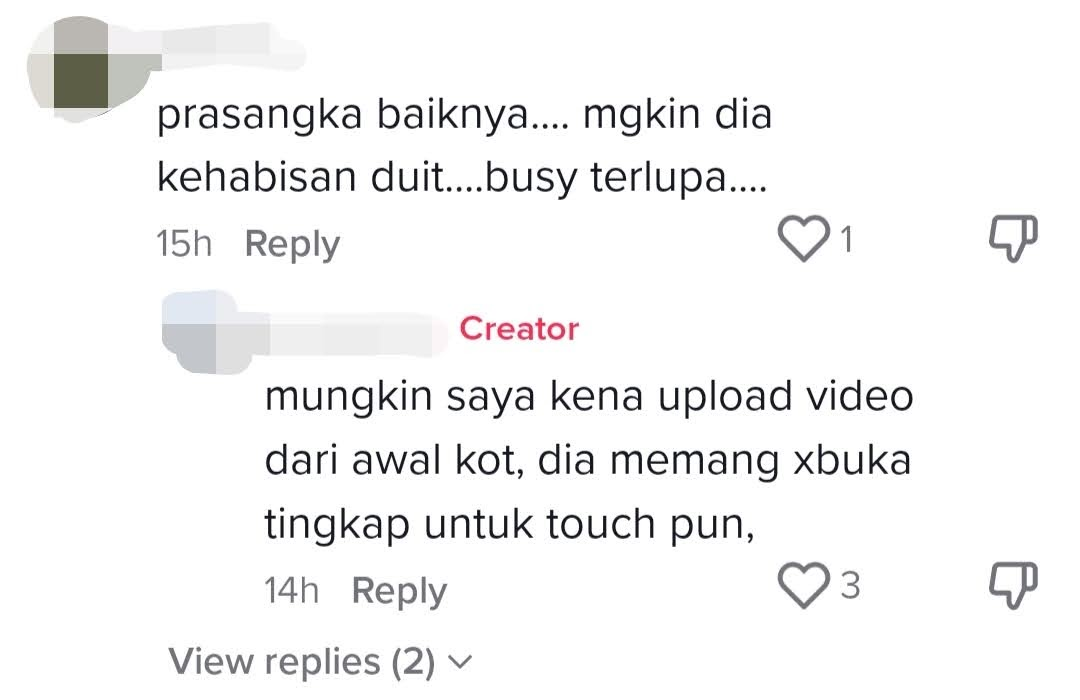 Whatever the reason may be, it's extremely dangerous to tail other cars from behind just because you don't want to spend the extra Ringgit!
READ ALSO:
---
---