A serial toll jumper's luck finally ran dry after he was caught trying to skip out on paying toll fees by Projek Lintasan Kota Holdings Sdn Bhd (Prolintas).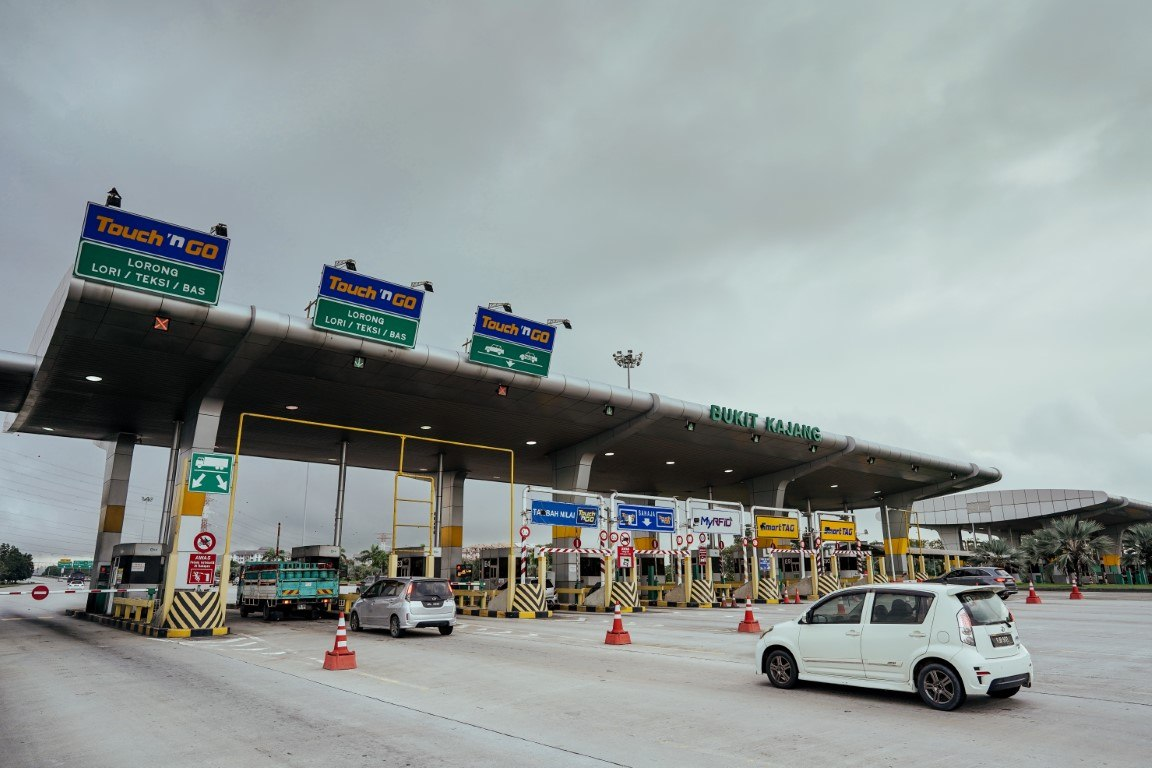 Skipped out 59 times
According to a tweet by Prolintas Kajang SILK on Saturday (Oct 15), the Honda driver was discovered to have avoided paying toll fees 59 times.
Fortunately (or unfortunately in the driver's case), a highway personnel managed to put a stop to the driver's shenanigans and ordered him to pay RM256.20 upfront including administration fees at the Kajang SILK highway.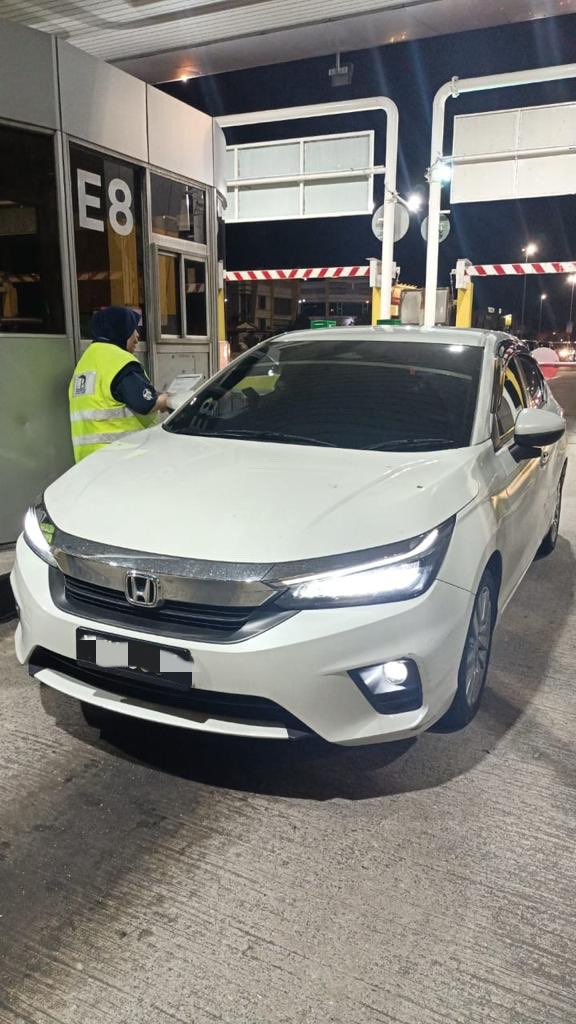 In a follow-up tweet, Prolintas urged other road users to not avoid paying tolls.
Read the tweet here:
Kali ini, pemandu kereta Honda pula kantoi selepas 59 kali terlepas bayar tol, dgn tunggakan bayaran sejumlah RM256.20 termasuk caj pentadbiran.

Kejadian berlaku mlm tadi di Lebuhraya Kajang SILK. Amaun kerugian telah dikembalikan pada masa & lokasi sama oleh si pelaku. #Kantoi pic.twitter.com/5ttTffmELR

— PROLINTAS Kajang SILK (@SILKHighway) October 15, 2022
Higher punishment needed
The tweet has since triggered a heated discussion among netizens, who were angered by the toll jumper's actions and called for higher penalties to be meted out against such individuals.
"Should punish them with imprisonment. My car has been the victim of toll jumpers several times already."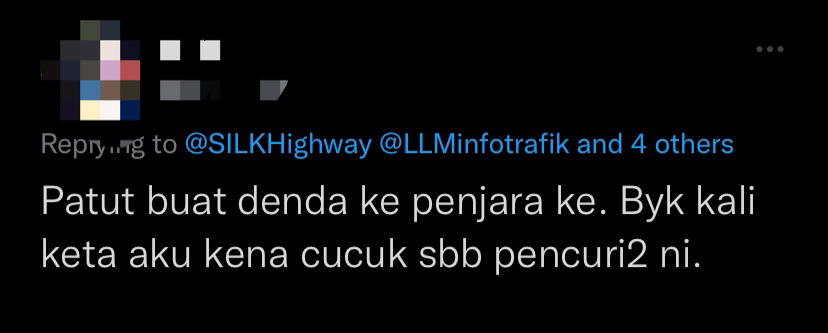 "Should fine them 5 times more than the amount they have to pay. (If) don't want to pay tolls, then use other routes. (Toll-jumpers) put other drivers in danger by following them closely from behind at the toll booth."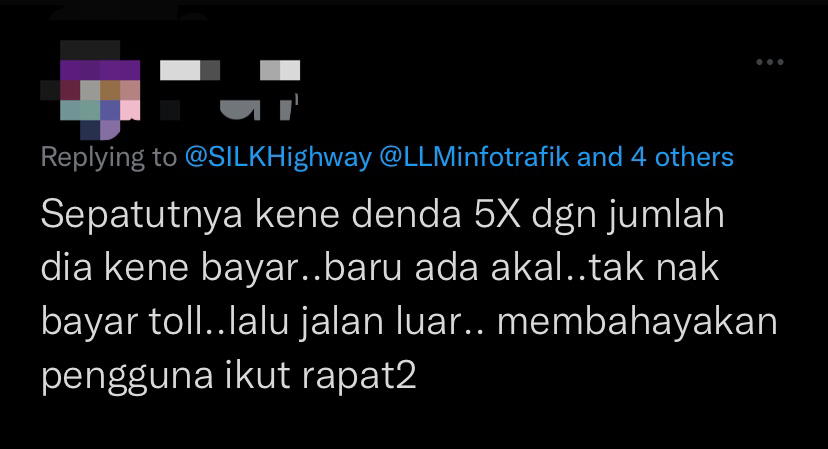 Do you agree that toll-jumpers should be given with a heavier punishment? Let us know in the comments!
READ ALSO:
---
---