When we are all complaining about Malaysia's price hike, a YouTuber from Hong Kong "Mario Hau" successfully completed the challenge to spend only RM20 in a day during his backpacking trip in Kuala Lumpur.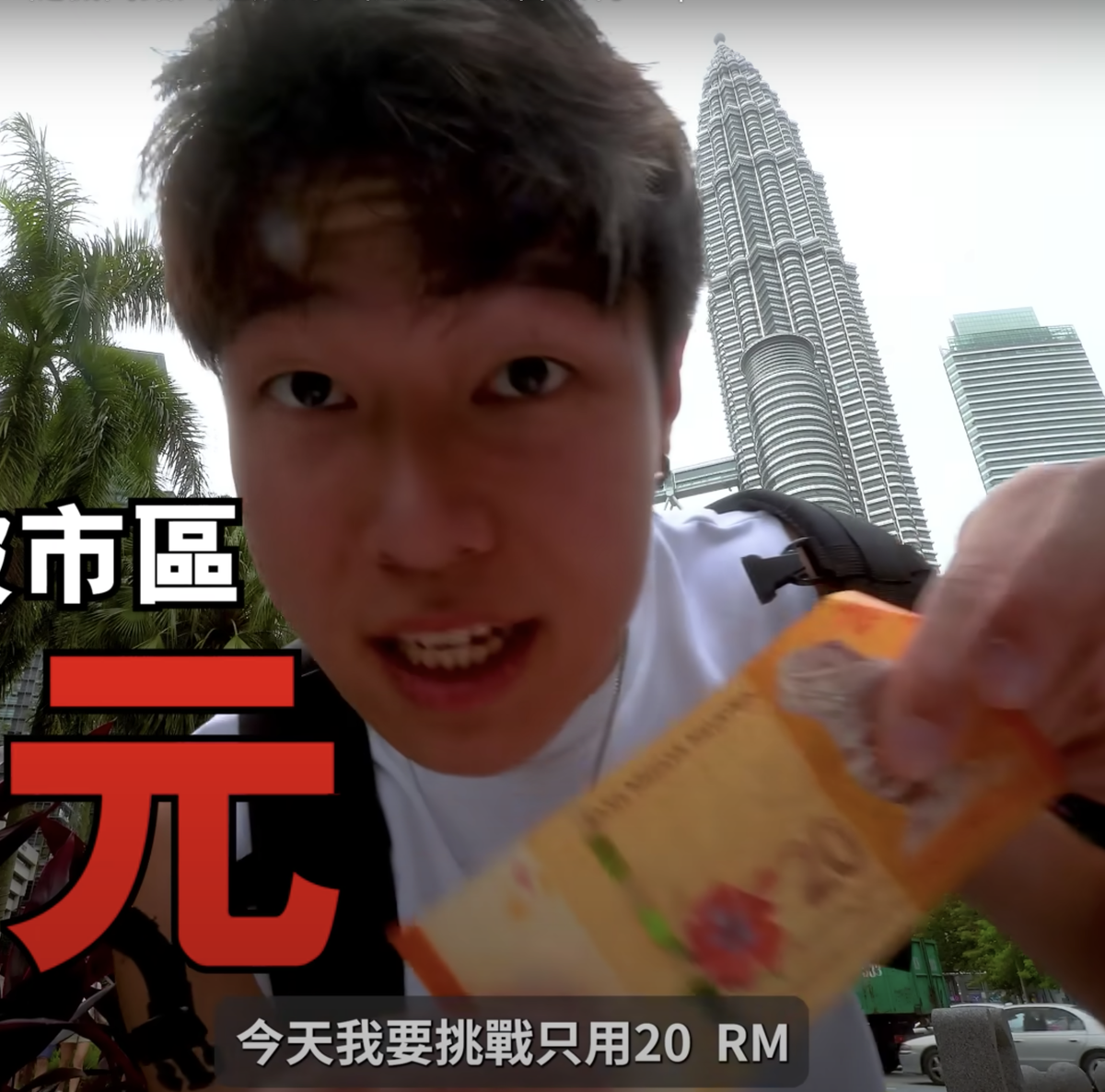 With this budget, he aimed to cover all three meals (breakfast, lunch, and dinner) in Kuala Lumpur, including transportation expenses.
Along the way, he encountered various people and directly asked them for recommended itineraries, even catching a free motorbike ride.
Local's Recommendations
At first, he randomly asked a foreign child on the roadside for local food recommendations and explained his challenge to them.
Unexpectedly, the child from Russia gave him their drink and even sponsored him with 1 Malaysian Ringgit.
Hau's breakfast began with Roti Canai, a popular local delicacy at a roadside stall.
He randomly chose a stall, ordered a Roti with curry sauce for 1 Ringgit and 30 cents, and praised how cheap and delicious it was.
He also discovered the "Menu Rahmah," a special initiative by the Ministry of Domestic Trade and Consumer Affairs, offering a meal at McDonald's for only 5 Ringgits.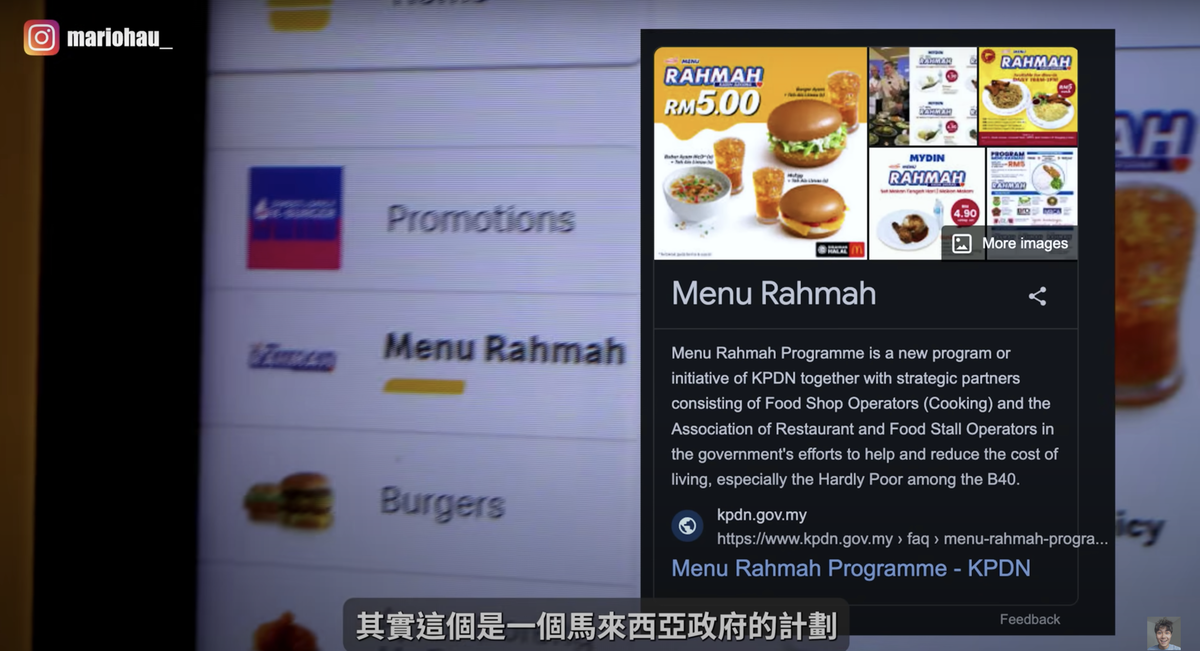 Later, based on an online recommendation, he had lunch hidden behind a Guan Yin temple, where he had a plate of vegetarian mixed rice with 3 dishes for just 6 Ringgits and 50 cents.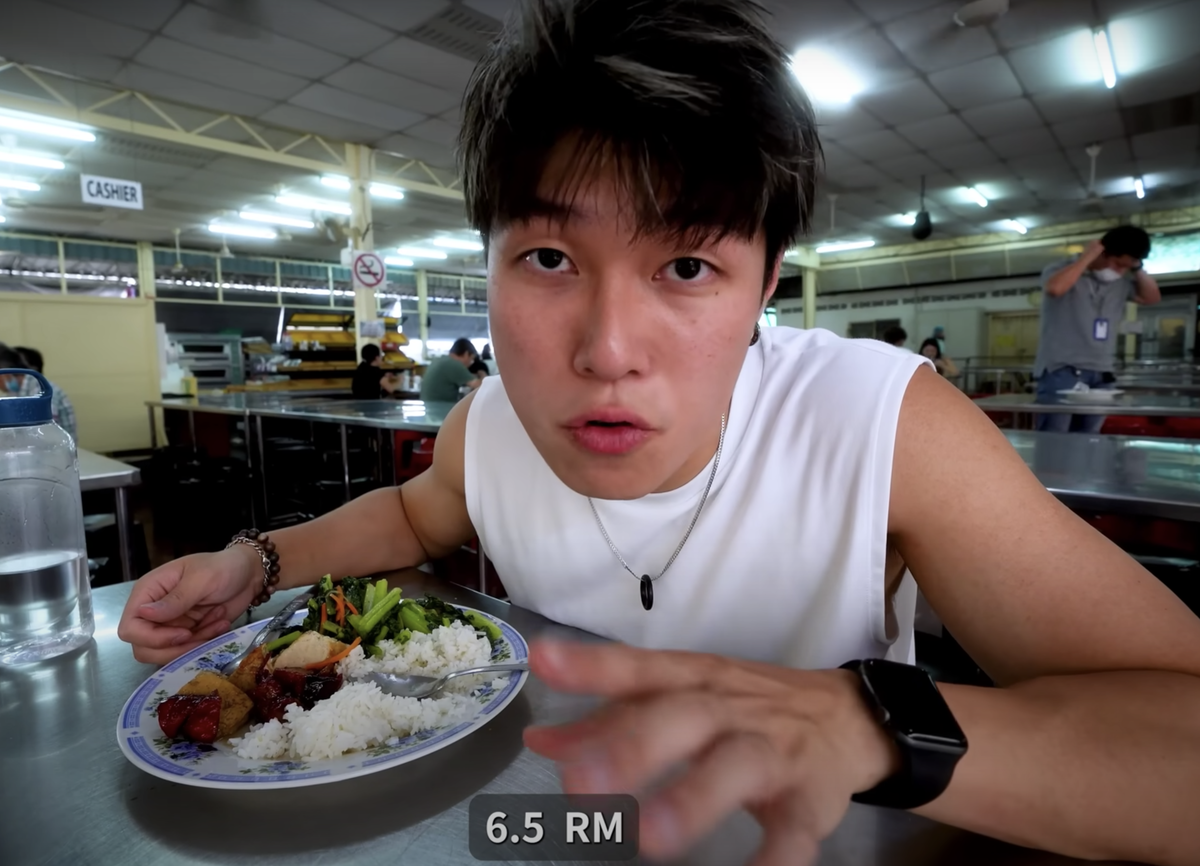 While chatting with the aunties at the temple, he realized they were all volunteers. At this moment, he decided to "pay it forward" and donated the 1 Ringgit the child gave earlier to the temple.
After that, he took the Go KL free bus and randomly decided to get off at a stop. He bought a Tauhu Bergedil and a pack of drinks from roadside stalls.
Just when he realised he was far fetch from where he can take the free bus ride, he asked a few random motorcyclists for a free ride and successfully reached a lrt station, where he spent rm2.80 to get to Bukit Bintang.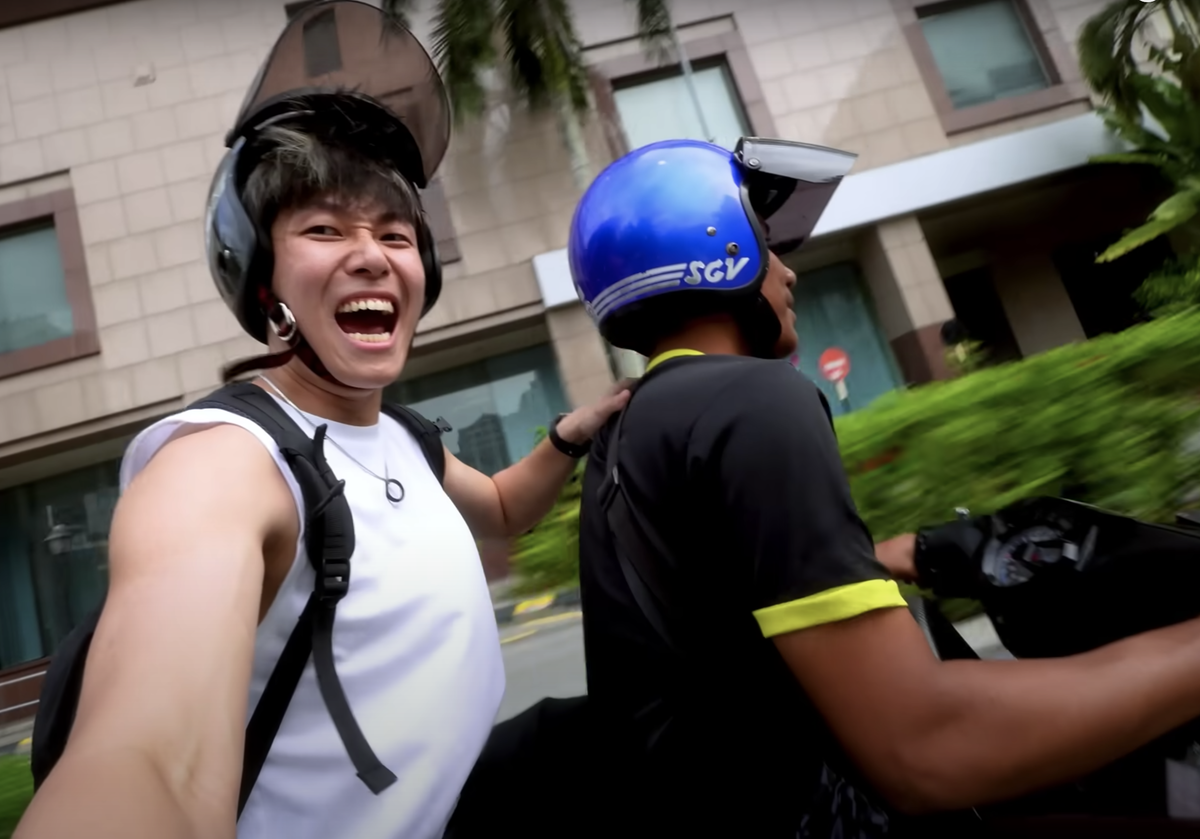 At this point, he was left with RM7.90 and couldn't afford to play a game costing RM9 in a shopping mall.
Then, he rented an electric scooter with an unlocking fee of RM2.50, with an additional charge of 30 cents per minute to his dinner spot. He spent a total of RM3.90 on the scooter to reach his destination.
Just when he panicked about only having RM4 for dinner, he found a local recommendation, a Ramly Burger stall, where he enjoyed a chicken burger with an egg with his remaining money.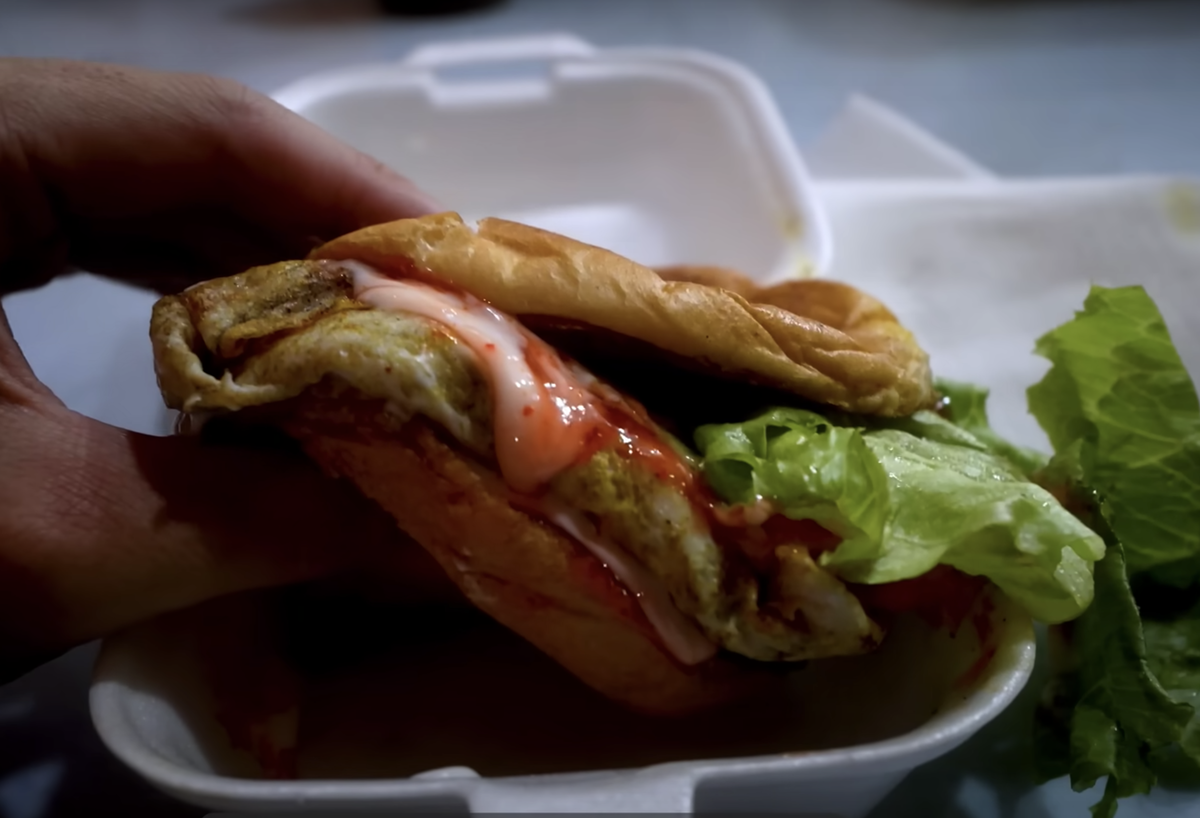 He made it!
The YouTuber successfully completed his challenge of spending only 20 Ringgits for three meals in Kuala Lumpur.
As an ending remark, he emphasized that the most beautiful scenery in Malaysia is its people and expressed that Malaysia truly has a sense of "human touch" everywhere.
Watch the video here.
Read more:
---
---