Durians, as much as it's loved by many people, have a very strong and pungent smell that is hard to get rid off. As such, it is banned by most hotels as no one wants to check into a hotel with a lingering durian scent.
A Chinese tourist was nearly made to pay a S$500 (RM1,708.73) fine after she brought some Musang King durian into her hotel room in Singapore.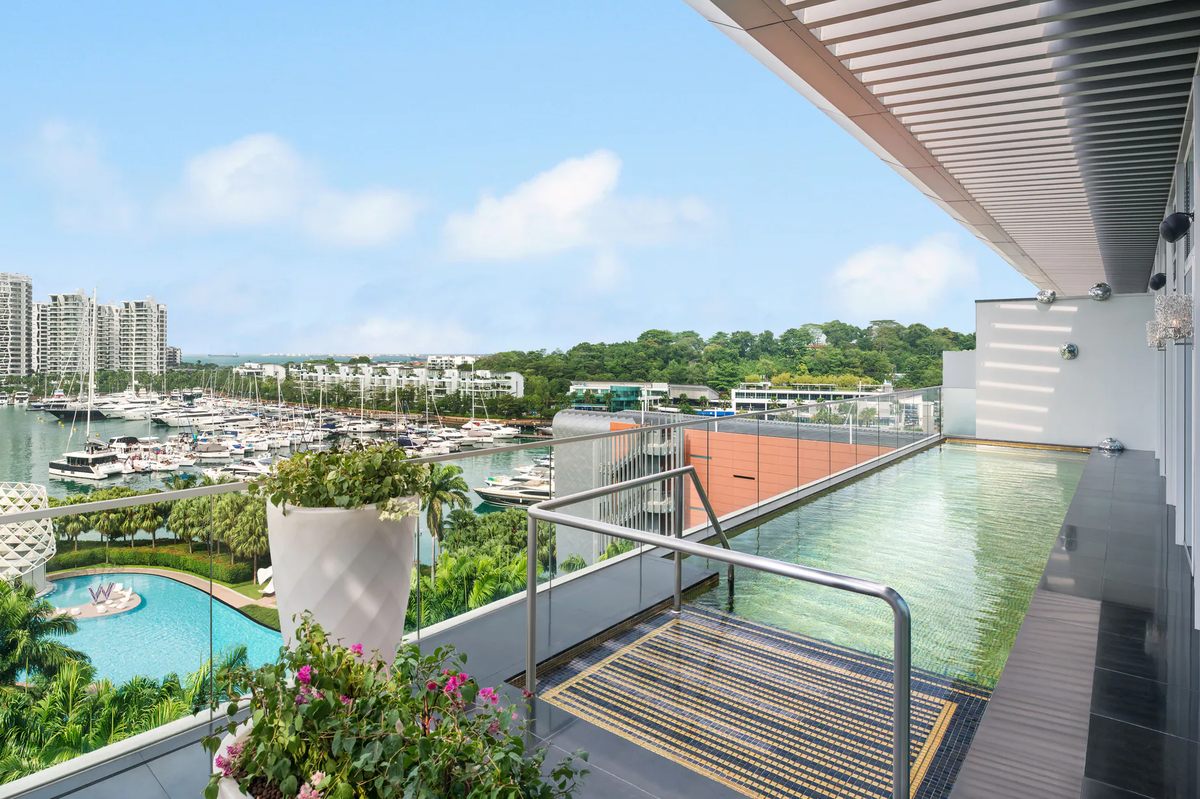 China tourist faces RM1.7K fine for bringing durian into hotel room
In a lengthy Xiaohongshu post, the Chinese tourist recounted her experience in almost paying a hefty fine for bringing the fruit into her room at a hotel named Sentosa Cove.
According to the woman, she had bought back some Musang King durian even though her family members were not fans of it. After dinner, she decided to bring it back to the hotel and consume it much later.
Knowing that durians had a strong smell, she sealed the bag containing the fruit tightly. Unfortunately, her efforts weren't enough as she was given a warning letter about bringing durians into her room the next day.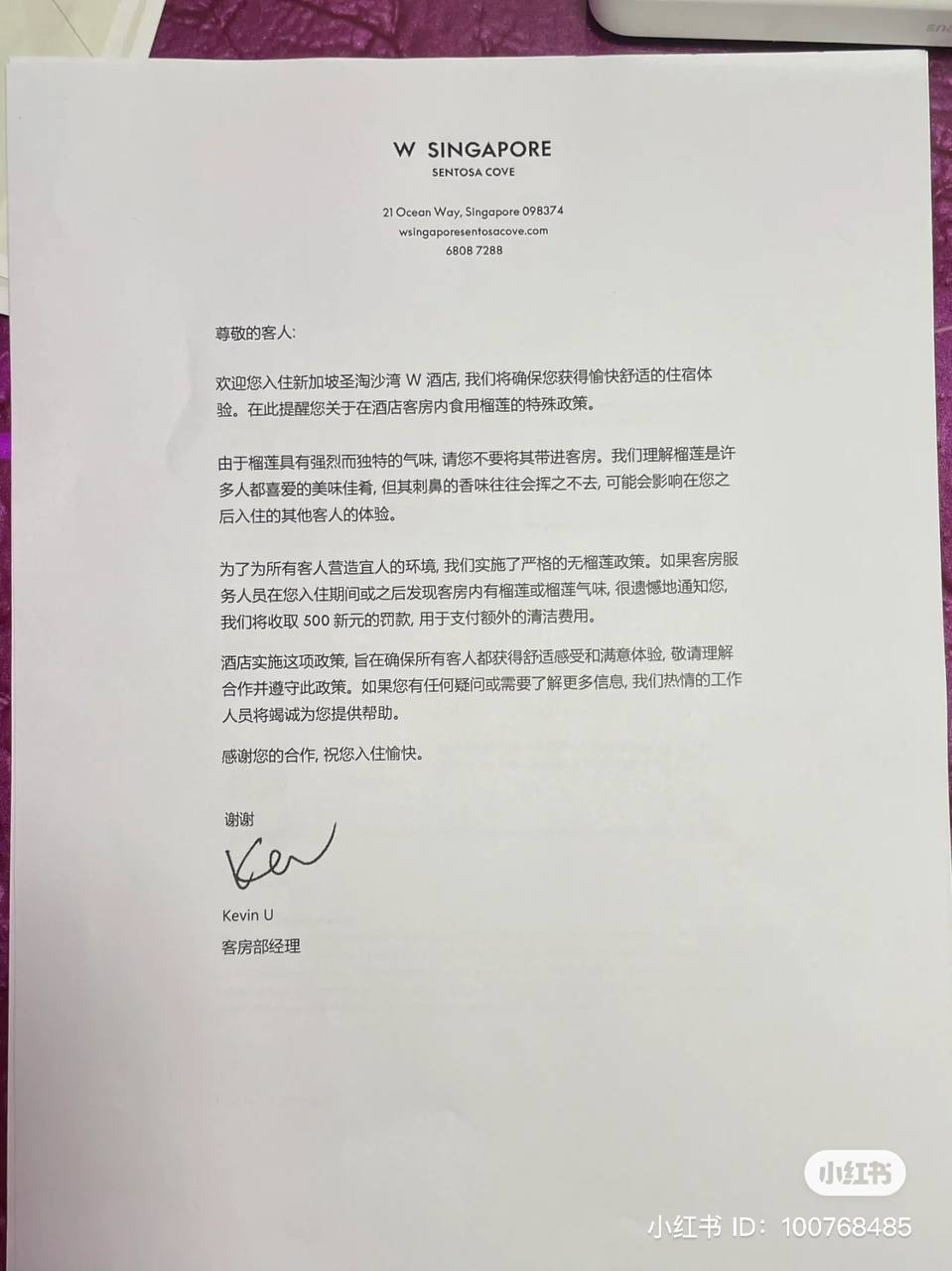 In the letter written in Mandarin, the hotel manager said that the hotel practices a strict 'no durian policy' as its scent tends to linger in the room.
If our room service staff notice durians or its smell in your room during or after your stay, we regret to inform you that we will need to impose a S$500 (RM1,708.43) fine, which will be used to pay for the additional cleaning services.
The OP wrote that while she was aware the consumption of durians weren't allowed on public transportation, she never thought the rule would be applied to hotel rooms as well.
Hotel waives penalty
Although the woman had a huge scare over the letter, the hotel was kind enough to waive the penalty fee, citing that it was her first time making the mistake.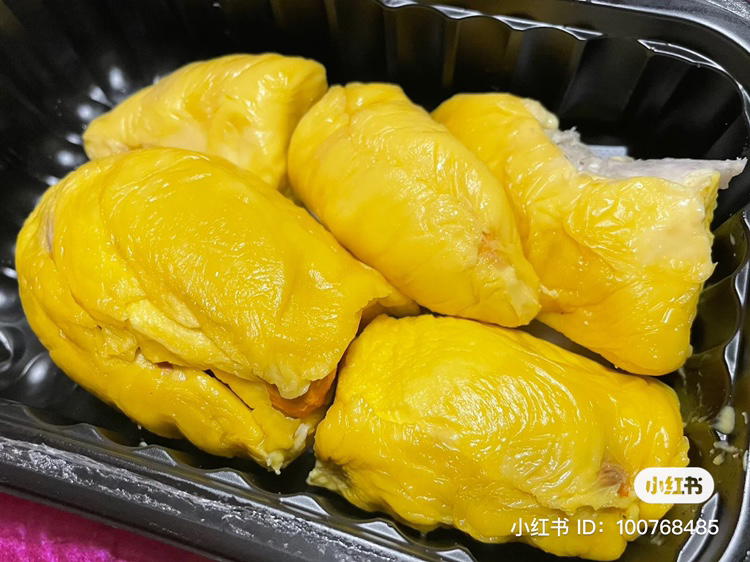 The woman wrote that she was grateful to be given a second chance by the hotel and promised not to repeat the mistake again.
Ever wondered how you can get rid of durian smell from your car? Check out this article to find out:
---
---