If you or someone else has a family member suffering from physical disabilities, you'd know how painful it is for some to cope with the reality of being their caretaker.
A woman took to LinkedIn to share a heart wrenching conversation between her mother and a random woman whose mother was being tube-fed.
Was having lunch
In the LinkedIn post uploaded by Halaluxe founder Anis Ramli, she wrote that she and her family were having lunch at a restaurant named Sri Karak at PJ New Town.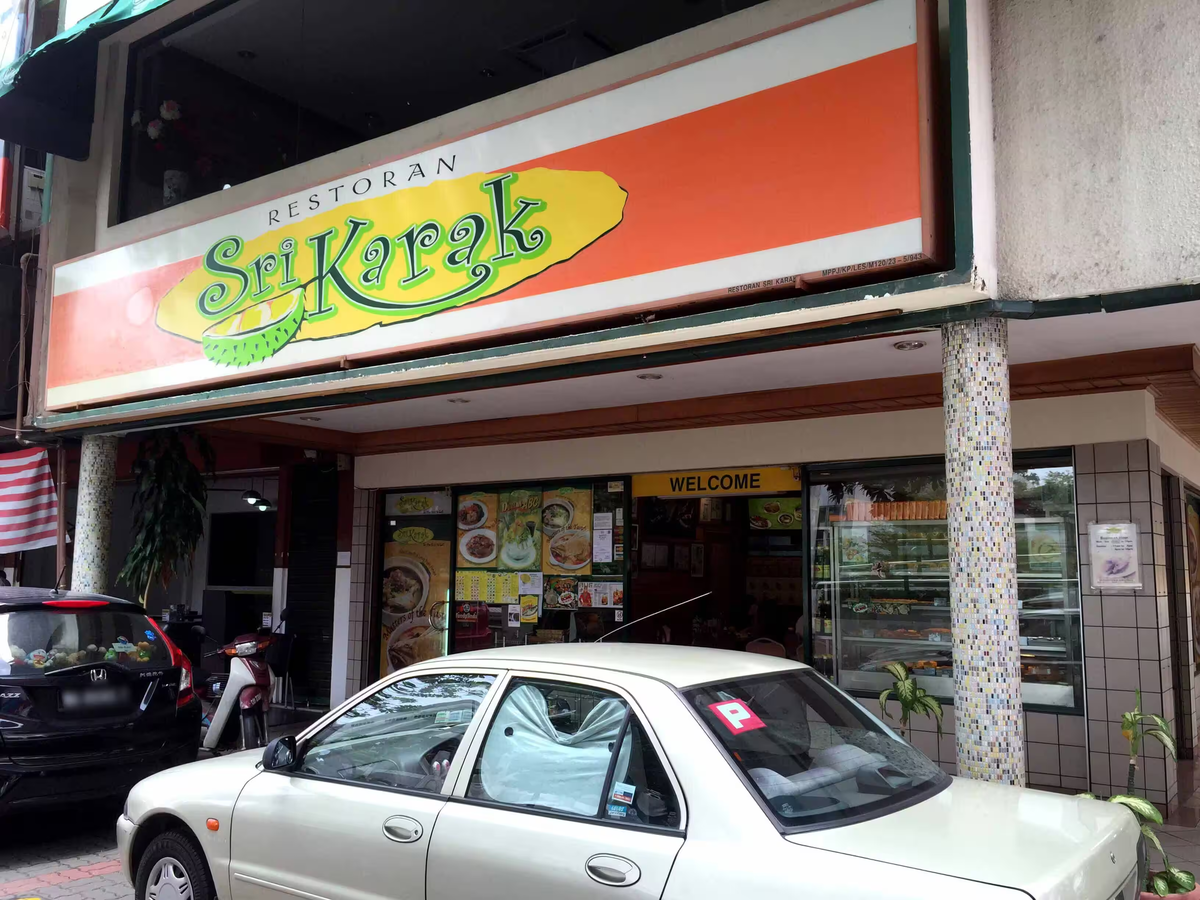 As the family was tucking into their meal, a woman suddenly walked up to Anis' mum and said that she enjoyed watching her eat, to which the latter replied, "Ya, ya. Food was good. That's why I enjoy" with a smile on her face.
'Can I hug you?'
Just as Anis' mother was about to return to her meal, the woman suddenly asked her a question:
Auntie. Sorry. Can I hug you?
Though she was slightly taken aback by the sudden request, Anis' mum allowed the woman to hug her.
In the midst of doing so, the woman began crying profusely.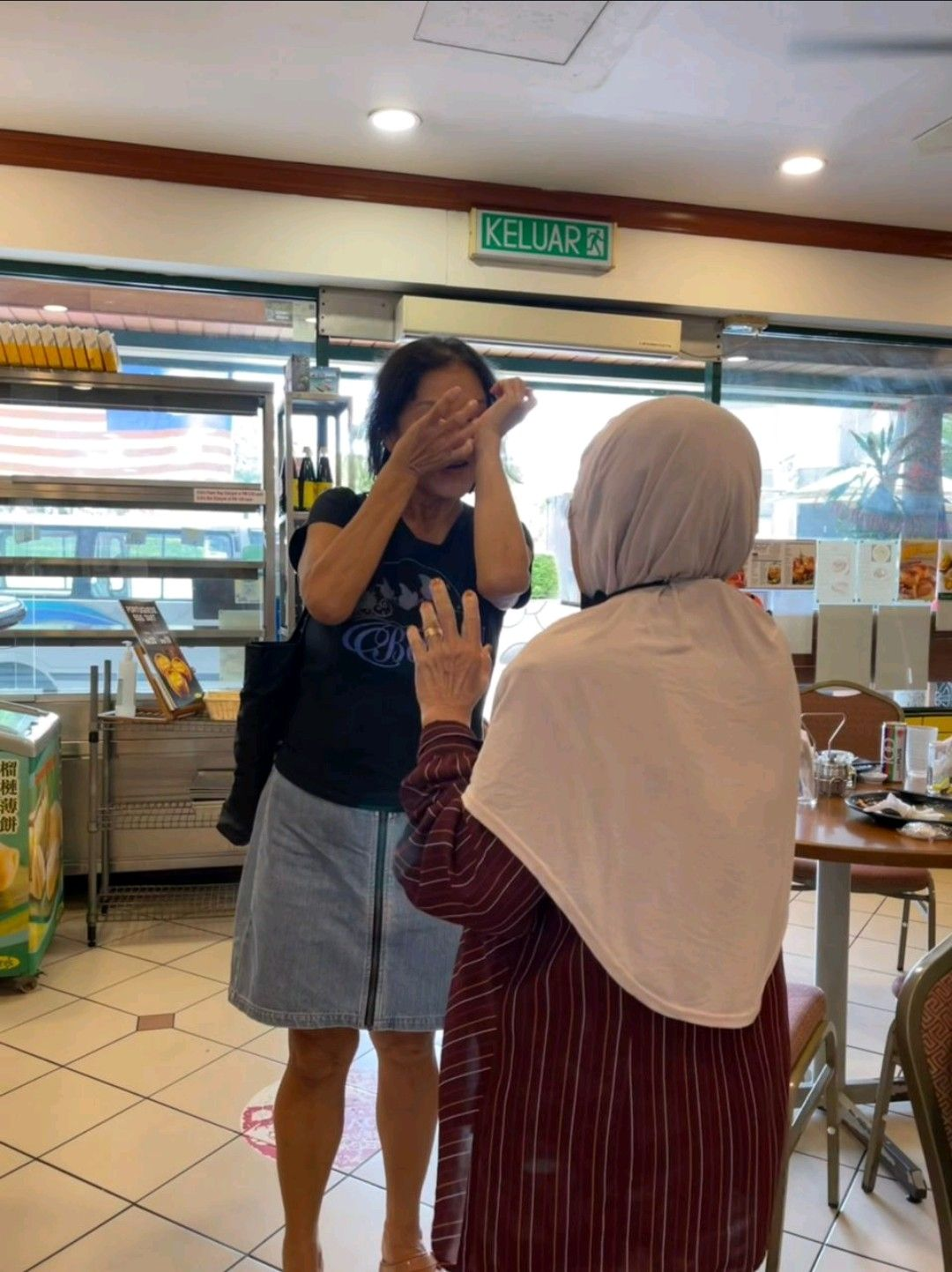 "The woman told my mum in between sobs that her own mother, who was 93, is unable to eat and is being tube-fed.
"She also said the reason why she enjoyed seeing my mum eat and enjoying her food was because she was reminded of her own mother."
Moved by her plight, Anis' mum hugged the woman again, who continued crying.
In that moment, Malaysia was alright again.
Read the post here:
Netizens left teary-eyed
The post has since garnered more than 6k reactions at the time of writing, where netizens were moved to tears by Anis' story.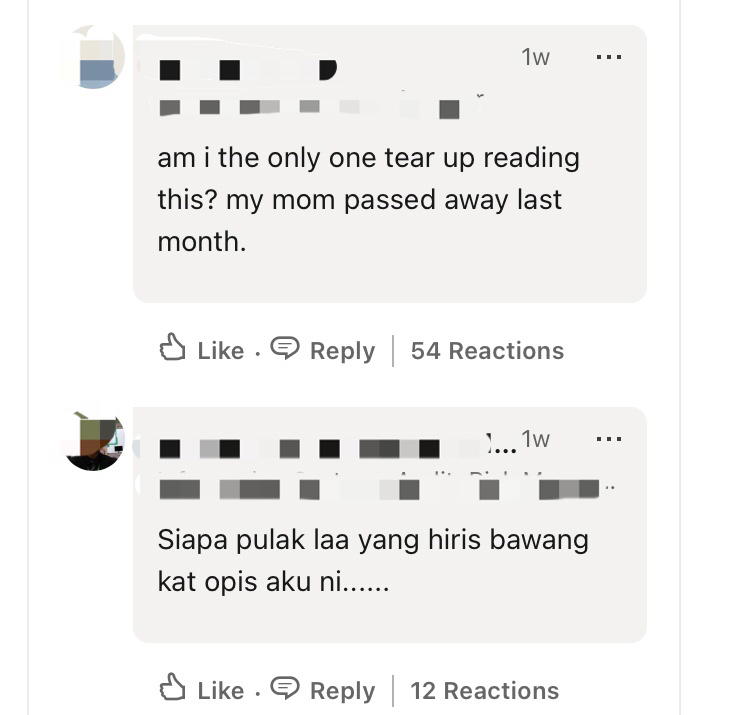 Others commented that the story reminded them of their own mothers when they were still alive.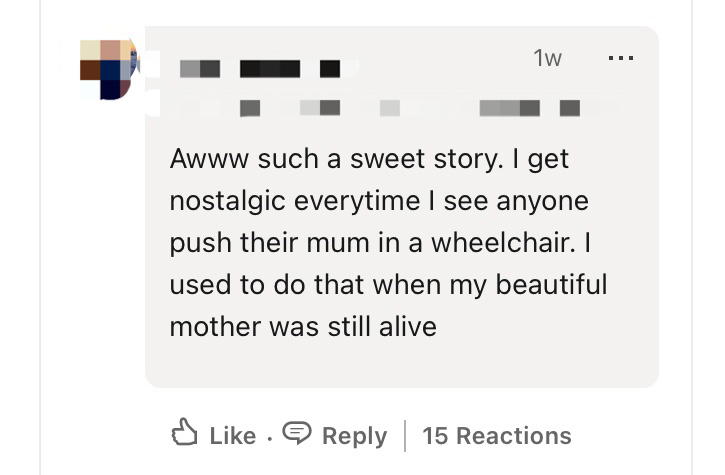 Malaysia is indeed full of kindhearted individuals like Anis' mum! What other acts of kindness have you witnessed?
READ ALSO:
---
It's unrelated to the article but here's our brand-new podcast – Talk Je Lah!
---