One grandma proved that age is not an obstacle when it comes to learning after a TikTok video of her learning how to spell went viral.
The video was filmed by her granddaughter, who wanted to give viewers a fresh perspective of her grandma's spelling journey.
According to @itsaizajustmint, her grandma dropped out of school at an early age and did not have the opportunity to complete her schooling like her peers did.
Despite the circumstances, she refused to let it be a hindrance and asked @itsaizajustmint for help with her spelling, who was greatly impressed by her hardworking spirit.
In the video, the grandma could be seen learning how to spell a few words in Bahasa Malaysia such as "kerajaan", "tuala", "mangkuk", "telefon" and more.
There was even a small blooper at the end of the video, where @itsaizajustmint accidentally wrote the words "kerajaan" and "mangkuk" side by side, which actually translates as "stupid government" in Malay. Oops.
Watch the video here:
You go, grandma!
Many netizens were moved by @itsaizajustmint's efforts in teaching her grandmother how to spell and called the clip "adorable" and "wholesome".

They also pointed out how they were tickled by how the phrase "kerajaan mangkuk" was unintentionally taught to the elderly woman.


Others also praised the old woman for being an inspiration for the younger generation and commended @itsaizajustmint for her patience in teaching her grandmother.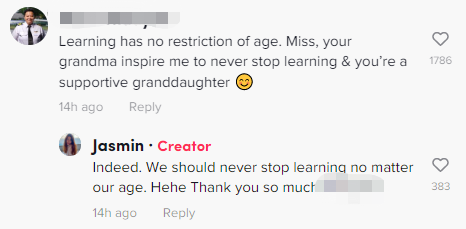 ---

---
Don't let age stop you from learning new things everyday! You go grandma!
Read also:
---
---
Cover image via TikTok/@itsaizajustmint.
---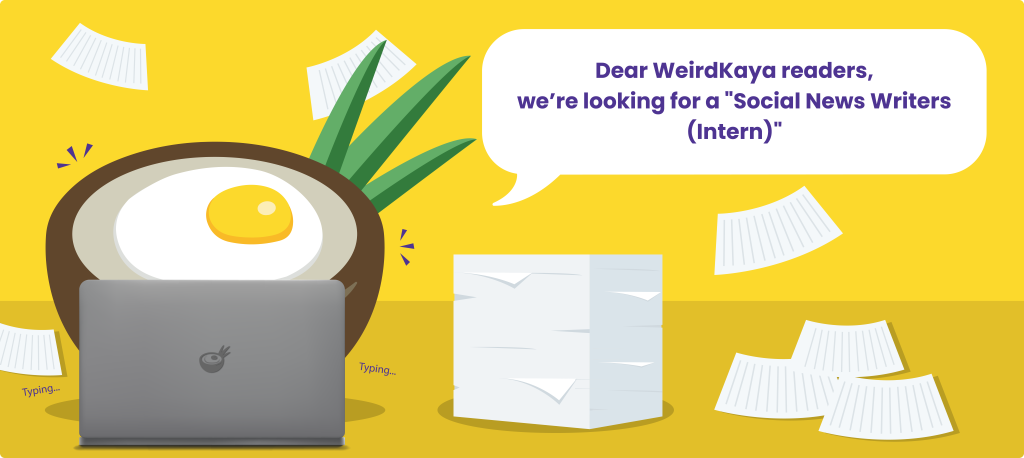 ---