A college student set the Internet aflame after he posted a photo of him selling the thorny king of fruits topless.
The young man named Ashton, who sells durians at his newly-opened stall at Kepong, had shared the photo on the Chinese social media platform XiaoHongShu along with a cheeky caption:
After Jordan Yeoh, now it's my turn to sell durians!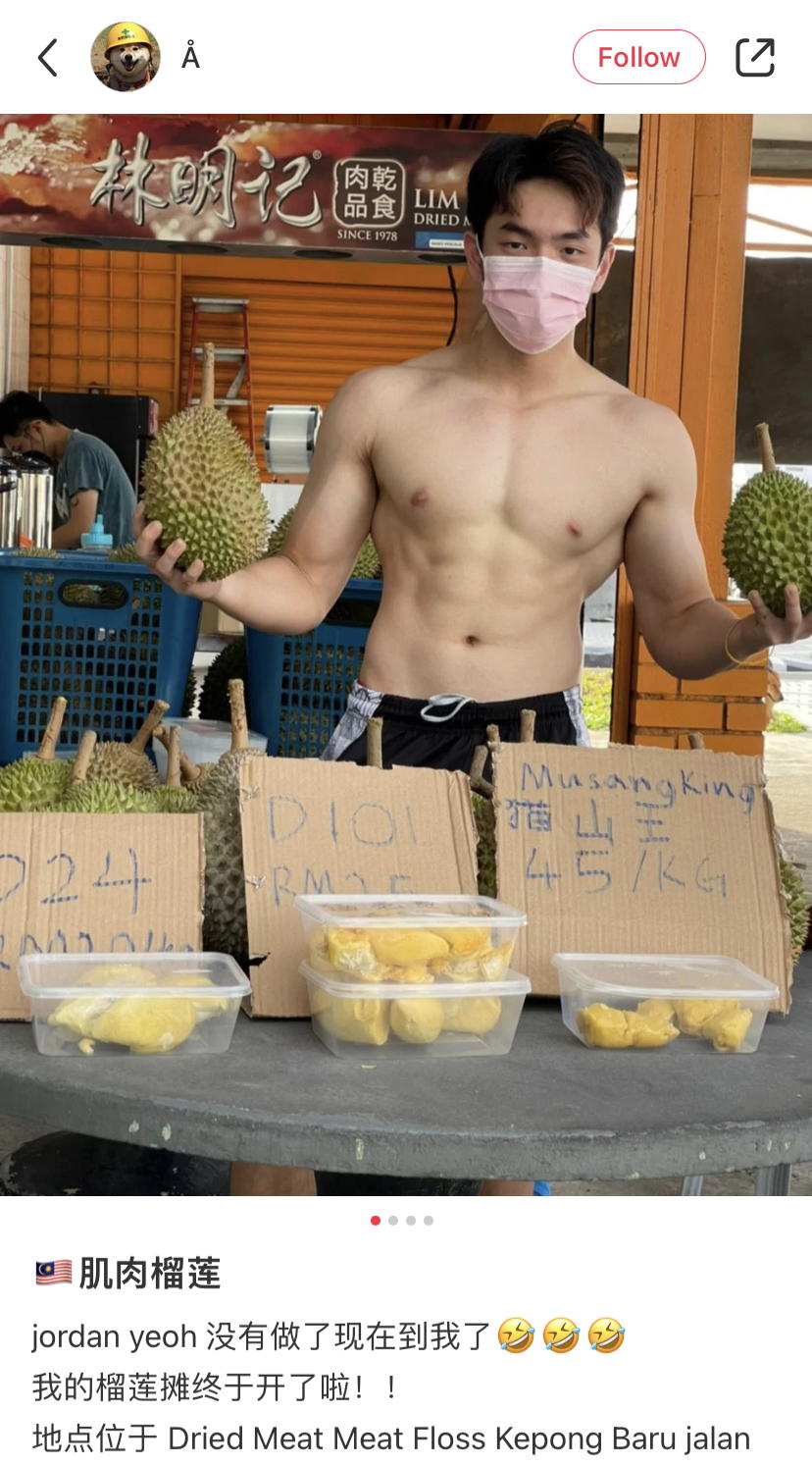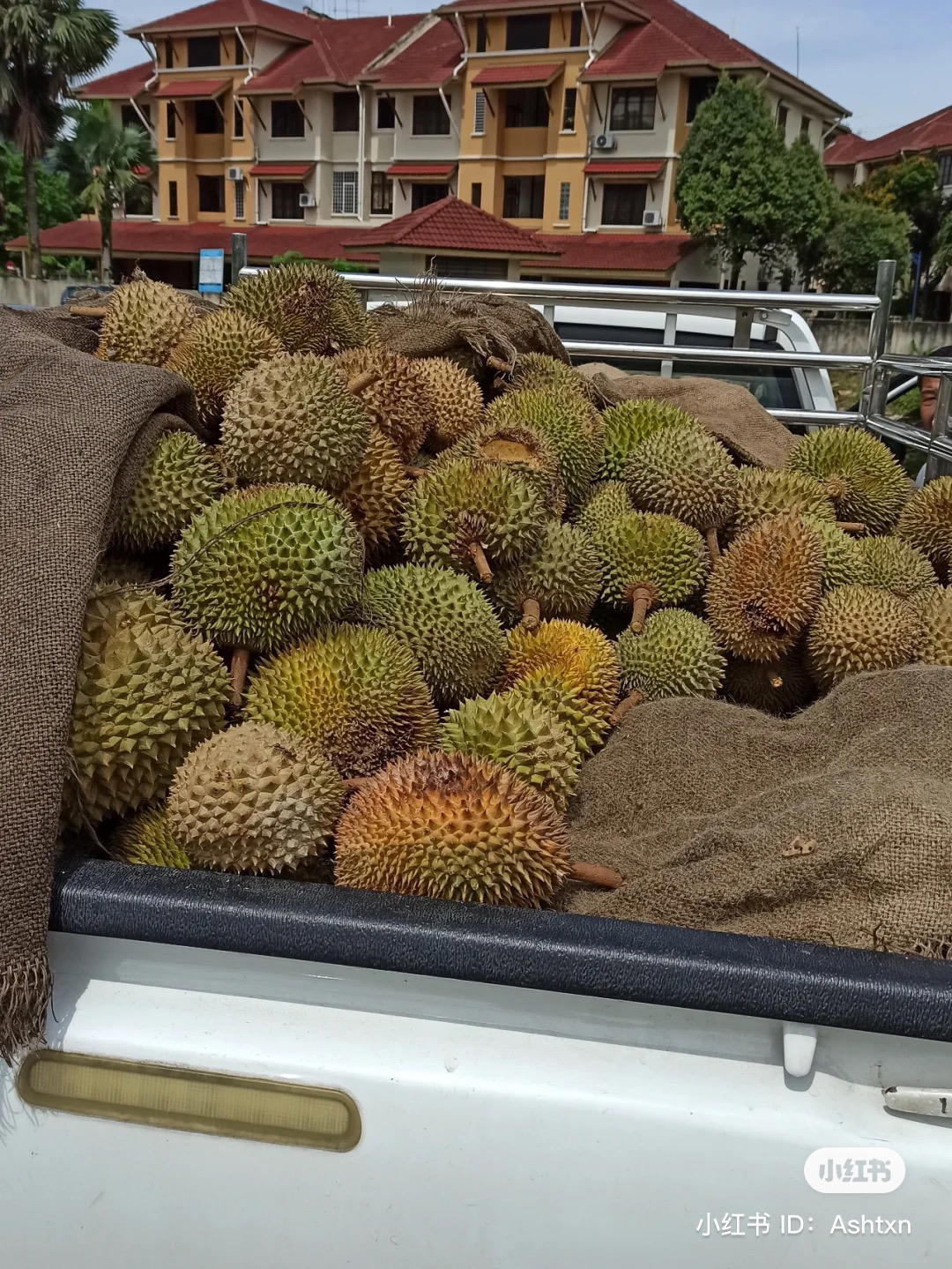 For those who don't know, Jordan Yeoh is a Malaysian celebrity fitness instructor who became an Internet sensation for selling durians shirtless a few years ago.
Speaking to WeirdKaya, Ashton said that selling durians was a way for him to earn extra pocket money while pursuing his studies.
He added that he is also a part-time trainer, which is rather obvious from his well-built physique.
"However, I wish to clarify that I actually don't sell durians shirtless as the photo was for marketing purposes only," he said.
Ashton's post has since gone viral and attracted netizens' attention, who couldn't help but to salivate over both the durians and his physique.
"Let me have the abs but not the durians."

"How many durians must I buy before I can touch (the abs)?"

---
---
Editor: Sarah Yeoh