Have you ever wondered why handsome/beautiful people are sometimes let off the hook even after committing a heinous crime?
Turns out, it's all thanks to a concept known as "pretty privilege" – a term to describe wrongdoers who get away scot-free due to their attractive looks. This can be seen in the case of American serial killer Ted Bundy, who was known to have hardcore fans despite his bloody crimes.
This time round, netizens were drawn to a TikTok video which posted a news report of a murder case in 2018, where discipline teacher Lim Fong Aun was accused of killing his wife T. Santhi by hitting her on the head with a laundry drying rack at their rented apartment in Taman Seri Indah, Penang.
But what made it all the more horrifying was the fact that some came to Lim's defense and said that he looked "too handsome" to commit murder.
One even doubled down on her defense of Lim, writing:
'If a husband kills his own wife, it doesn't mean that the husband is 100% in the wrong. Maybe the wife always made him feel inferior and did not respect him."

'This is f***ed up'
Needless to say, many sensible Malaysians were disgusted by those who were beguiled by Lim's murderous charms.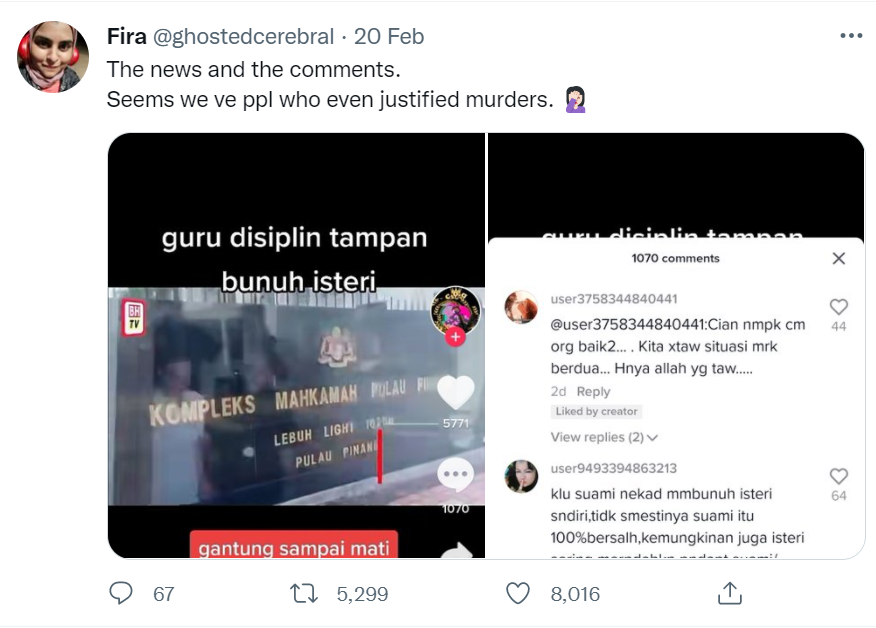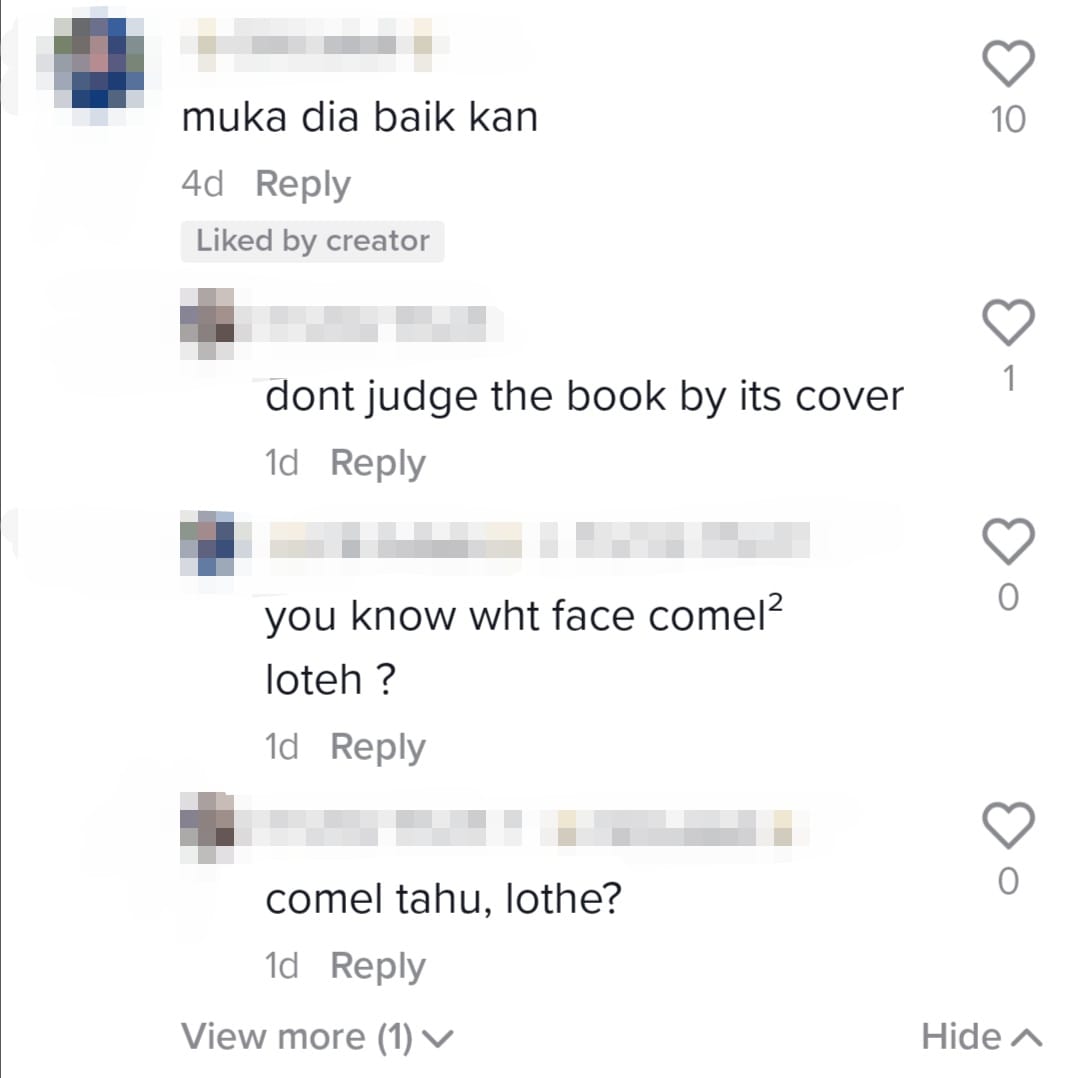 Others were also shocked to see several Malaysians claiming that they were captivated by Lim's good looks, with one commenting, "Pretty privilege in action. It's f***ed up to witness irl tbh."

Do you think it's ethical to let someone escape the consequences due to his/her appearance? Let us know in the comments!
READ ALSO: 'If You're Ugly, You Need To Study Hard' Teen Cries Over The Bitter Truth Of Beauty-Obsessed Society
---
---
Cover images TikTok/c_o_g__ceo_of_gantung and Twitter/@ghostedcerebral