I recently saw this Korean BBQ place located at United Oil, Kepong, labelling themselves as Korea's No. 1 BBQ restaurant.
Not only am I a k-food lover, I am also a BBQ fanatic. Hence, for a place to claim that they are Korea's No. 1 really intrigued me, to say the least.
So after travelling almost 50 mins, and waiting 40 mins in line, I finally got to dine at Hanam BBQ.
Daebak! Jinjja mashisoyo!
Just by sitting at the waiting area outside, we could already tell this place served the real deal.
The scent of meat filled up the whole storefront, which intensified our hunger from waiting 40 mins.
After finally getting a table, we placed an order for the 2 pax set, which included pork belly, a stew of your choice, and a steamed egg dish.
Immediately, we were attended to by our own personal waiter who helped grill and serve our meat for the whole meal.
The 2 pax set came with 2 long strips of pork belly, which were then cut into relatively smaller pieces of meat as compared to other k-BBQ places I've been to before.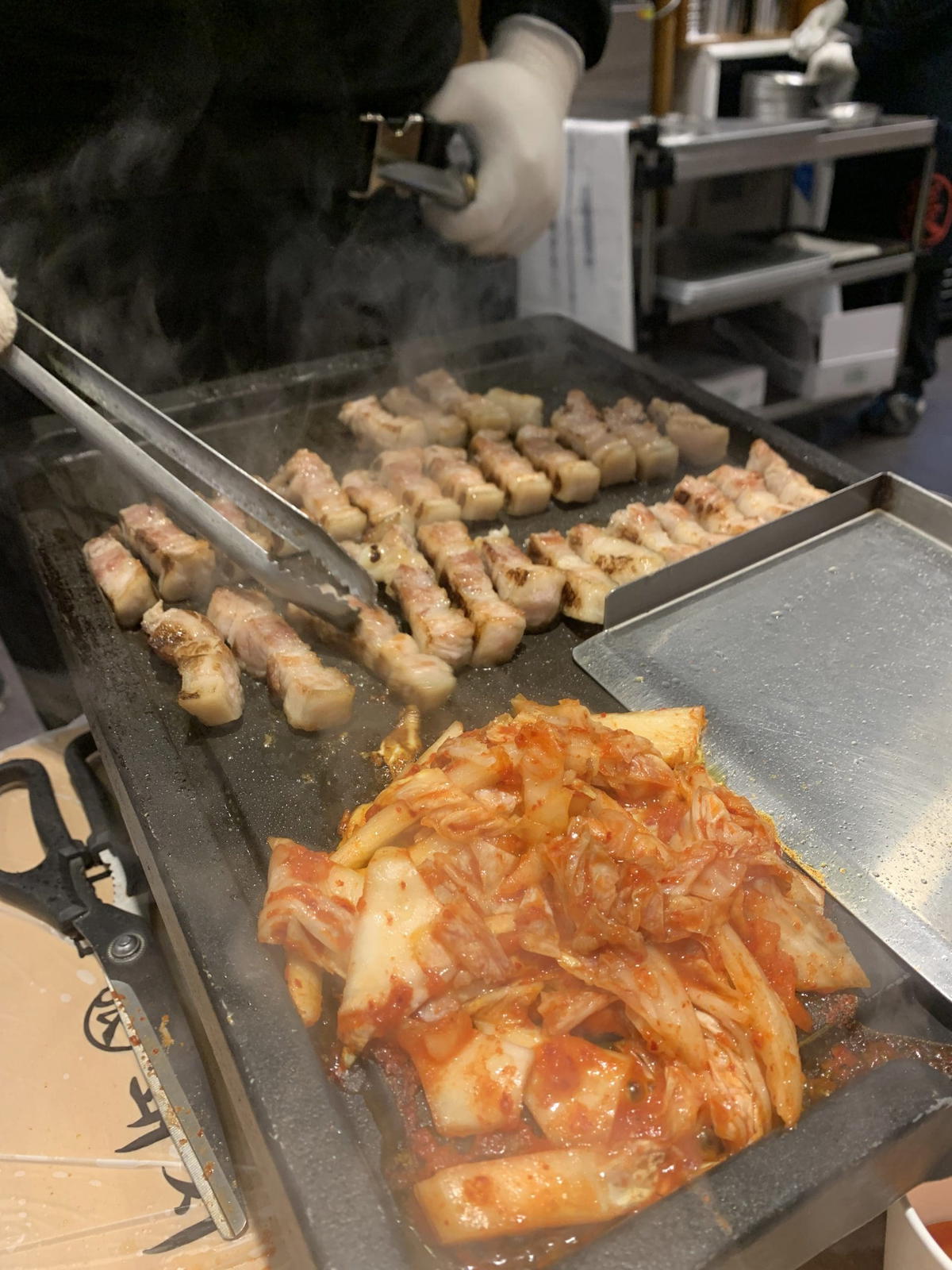 The meat was not heavily salted. On its own, it doesn't really hold much flavour, but the tenderness and juice from the pork belly fats were really appetizing.
For those who love eating pork fat, you will find their meat especially satisfying as it melts in your mouth the moment you start biting into it.
The kimchi was also just nice. Not too pungent or too sour, but with the right amount of spice and salt to make it complementary to the meat.
Here, I was also introduced to a different kind of kimchi, one made with spring onions.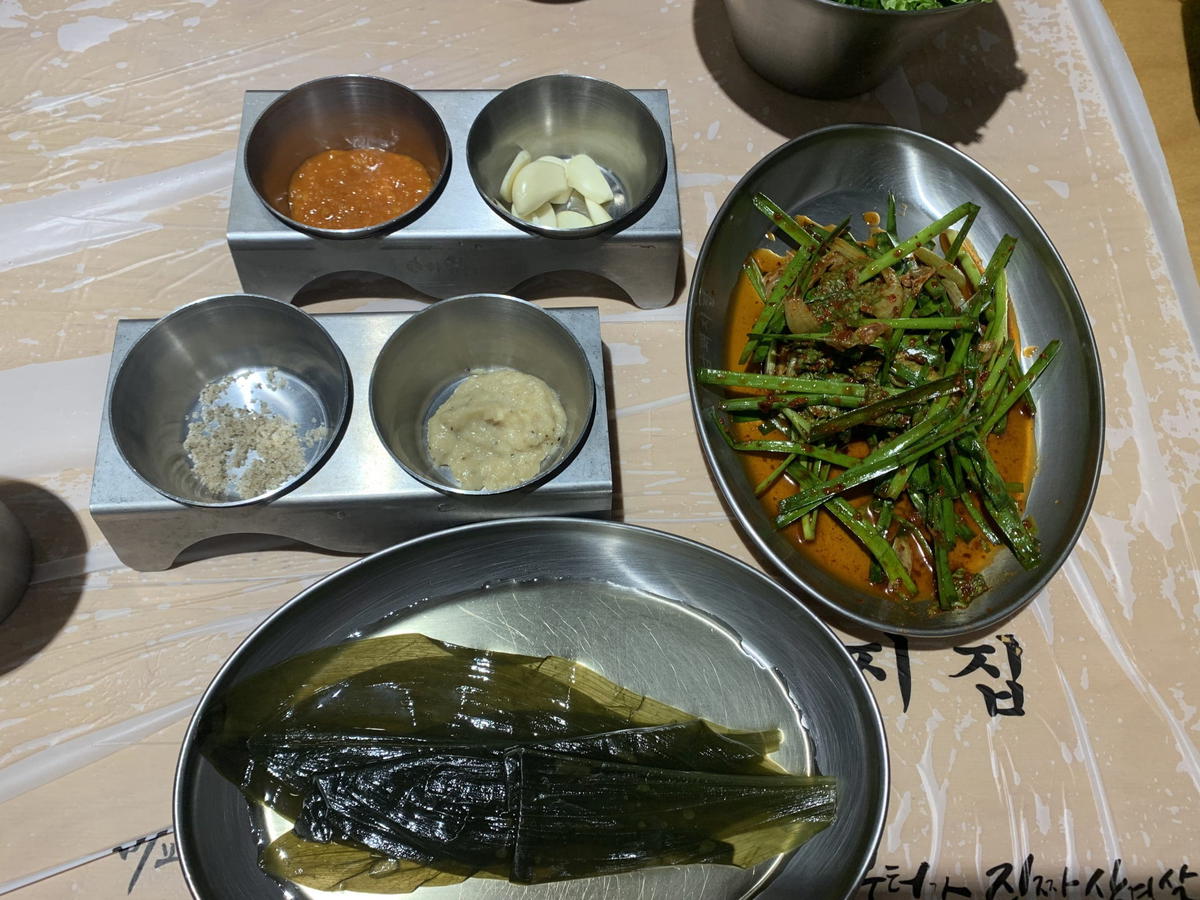 They also served us garlic leaves marinated in some kind of brine as another option for you to wrap your meat with, besides the regular salad leaf most k-BBQ places serve.
As a first-timer to garlic leaves, I would say that it is really an acquired taste. It was kind of salty, sour, and sweet at the same time.
The texture of the leaf is slightly fibrous yet super thin. As you can see, the leaves are slightly translucent.
In my opinion, it was delightful in bringing out a different flavour to my tastebuds. However, if you are not a fan of strong tastes, you might find this off-putting.
---

---
Our kimchi stew came piping hot in a stone bowl, with lots of meat, tofu and kimchi inside.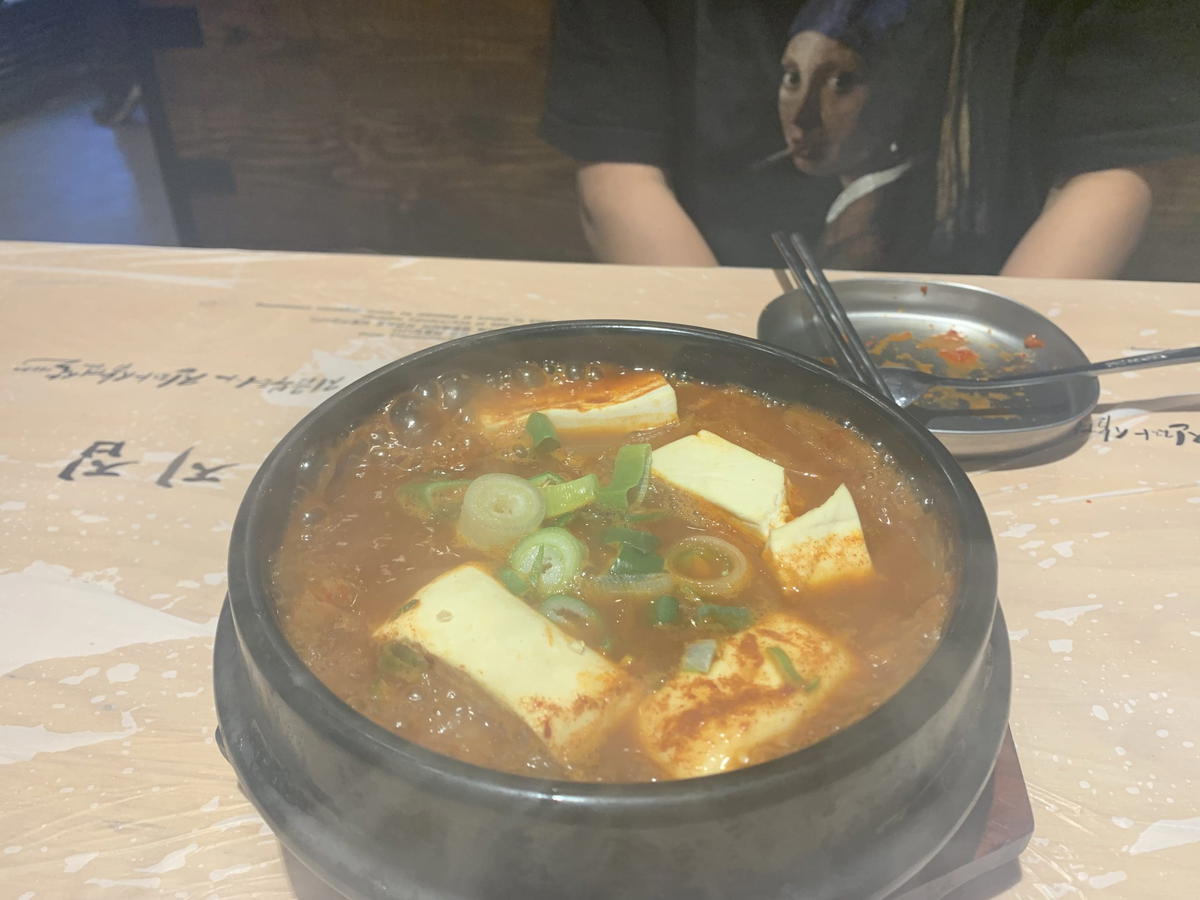 Our steamed egg was fluffy, light, and well-seasoned. It acted as a palate cleanser from all the spice happening.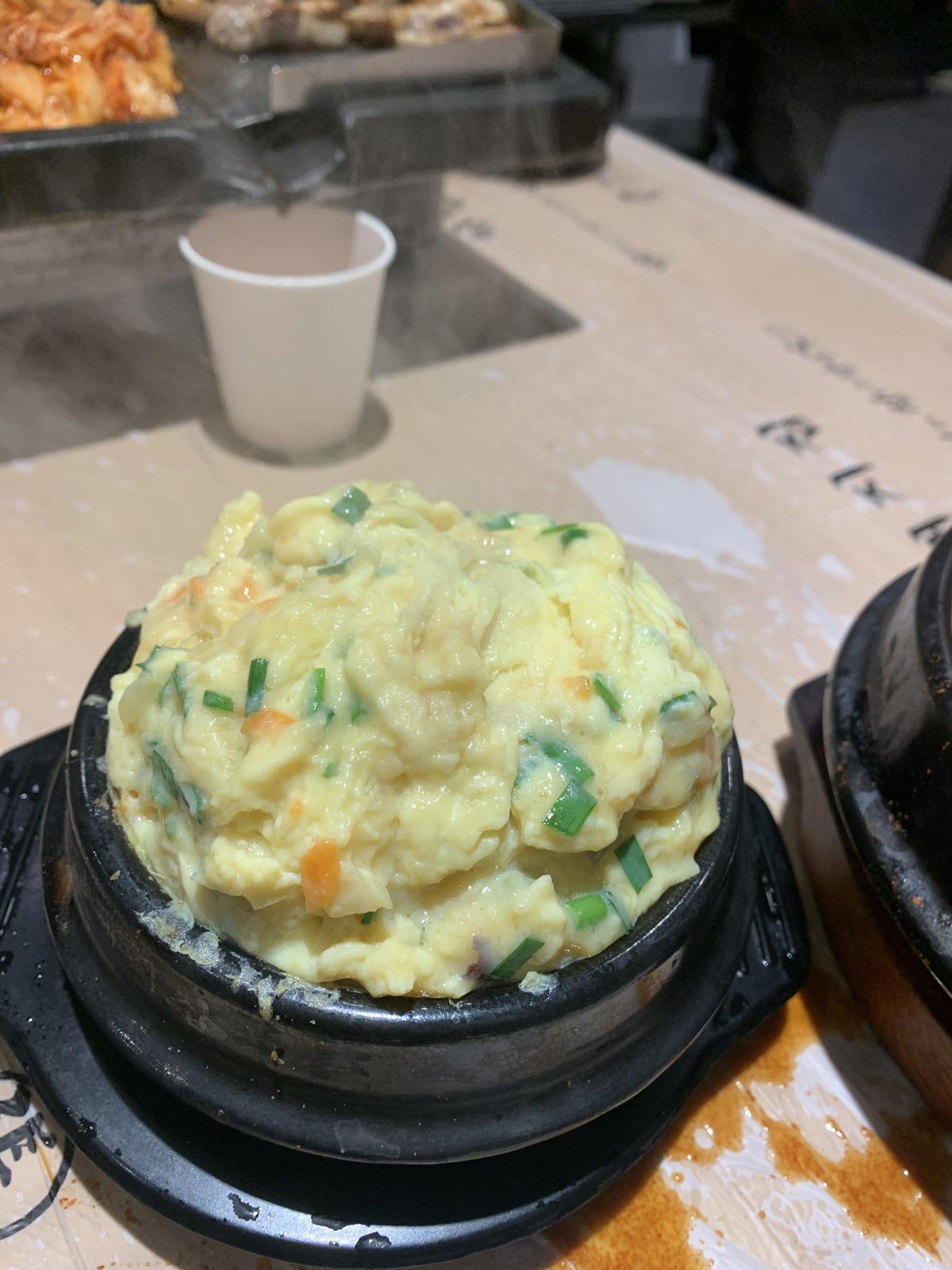 On another trip to Hanam BBQ, I also got to try their naengmyeon.
In comparison to their meat, their naengmyeon was slightly underwhelming.
You would expect the broth to be more iced, but theirs was just sort of at the temperature of soup that you've left out too long.
Taste-wise, the cold meat broth noodle was more to my liking that the spicy cold noodle.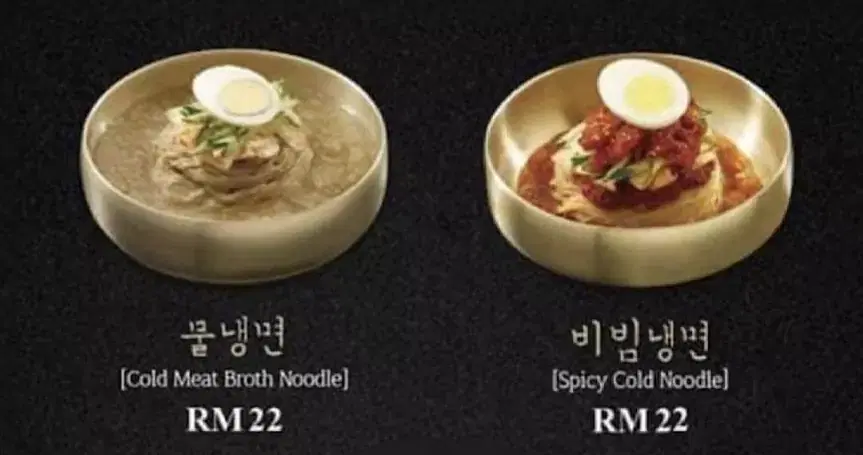 Worth trying out!
Overall, I would 10/10 recommend this place to k-BBQ lovers.
You could tell that their menus are very well-thought-out. They cut their meat smaller so that it would be easier to wrap up in your salad leaves.
Their salad leaves are also at the perfect size, unlike those that are super big that you have to really stuff it into your mouth.
They also provide a generous amount of kimchi and different kinds of pastes for you to choose from to add flavour to your wraps.
My personal favourite was their horse radish paste, something I've never seen served at other BBQ places.
If you are planning to come though, be ready to wait 40 mins or longer like me as you can't make reservations here.
Now that you've heard it from me, go give it a try and let us know what you think of this place!
Read also: