A hairdresser from Alor Setar recently had RM46k transferred to five different bank accounts from his own account without receiving a message or Transaction Activation Code (TAC), reported Oriental Daily.
The victim named Tan said he lodged a police report back in March but has been in a limbo ever since as the police, bank, and Bank Negara were busy passing the buck to each other.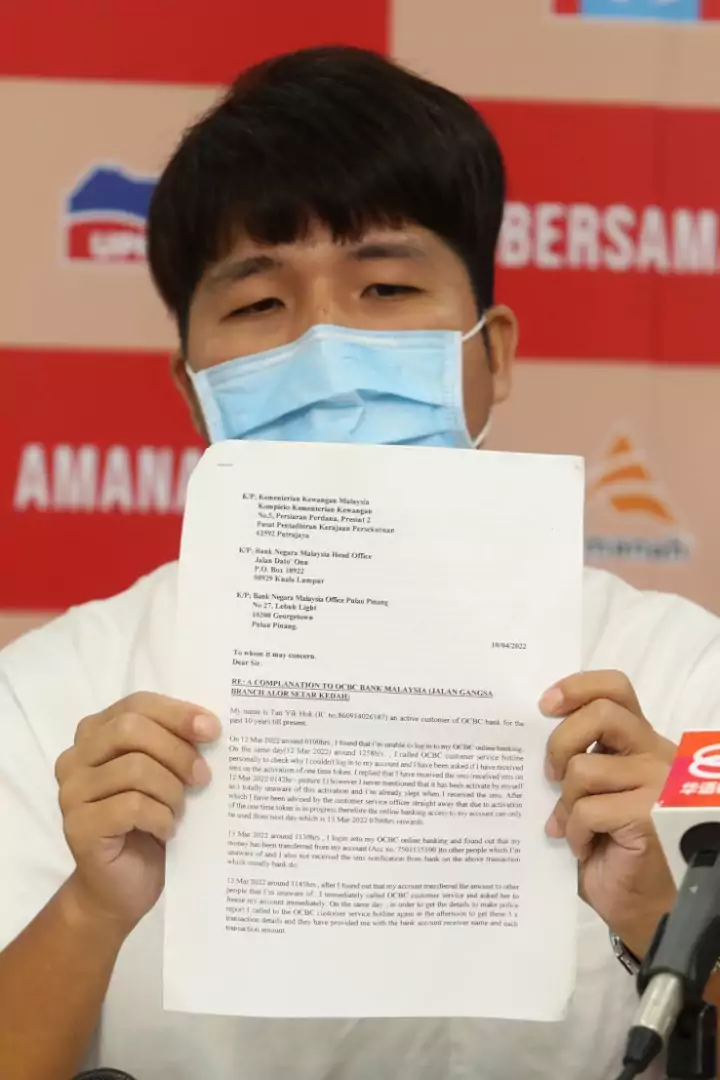 Lost RM46,000
In a press conference organised by PKR information chief Fahmi Fadzil and treasurer general Lee Chean Chung yesterday (Sept 19), Tan said he tried transferred money to a friend on Mar 11 but was unable to login to his account.
"When I tried again on Mar 12, I was informed by the bank's customer service that online transaction services would only be available at 7am the next day (Mar 13).
"When I finally was able to check my account, I realised that RM46,000 had been siphoned out through five different transactions to five different accounts," he said.
The transactions amounted to RM10,000, RM7,000, RM9,500, RM9,800 and RM9,900 respectively.
Tan said that he did not receive any messages or a TAC upon logging into his account.
He also said that he did not know any of the individuals behind the five bank accounts.
Waited 6 months in vain
Tan said he first lodged a report at the bank's Alor Setar branch, where he was then referred to its headquarters in Kuala Lumpur.
He added that he lodged similar reports in Penang and to the police.
However, six months on, Tan said the only reply he received so far was that the case is still being resolved.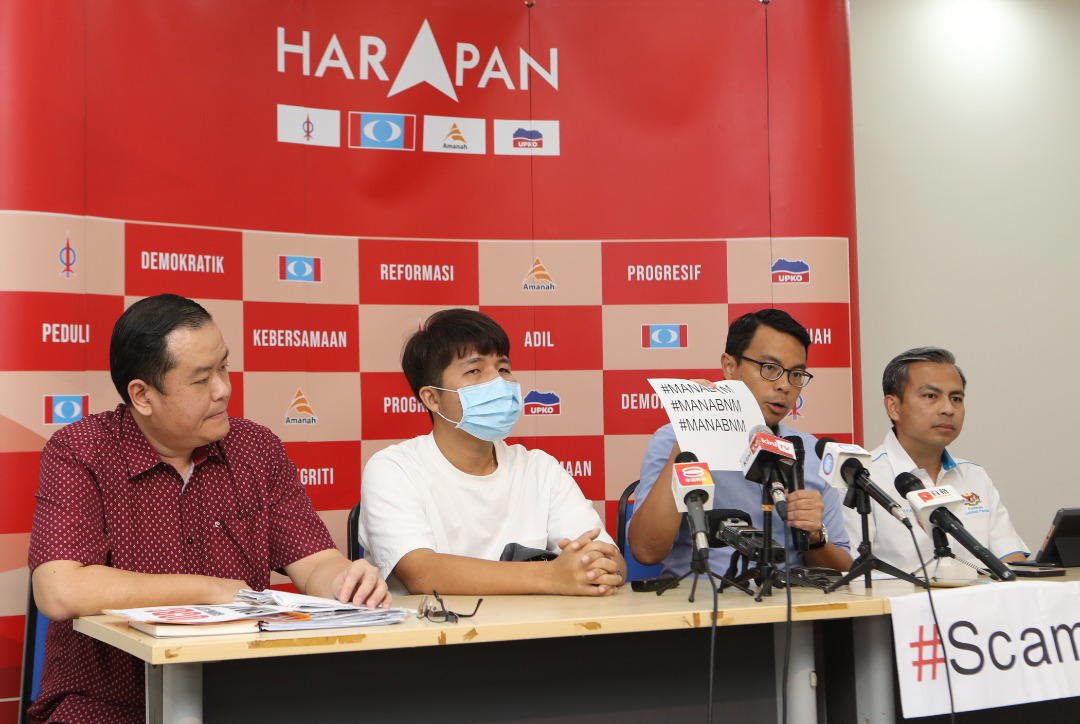 Claims police responded poorly
To add on to his distress, Tan claimed that the police gave a poor attitude towards his plight, where he was made to feel like he was the criminal.
"I have lodged five reports so far but none of them have been successful.
"The police even told me that I had to find the bank if I wanted my money back as this was a scam case," he said.
Tan added that he held a press conference at MCA's Alor Setar branch in April but considered giving up after failing to get an answer.
However, he decided to take another shot with PKR's help after hearing of several individuals getting their money back.
READ ALSO:
---