In conjunction with upcoming Merdeka celebrations, Malaysians have started to display the national flag at public spaces to commemorate the special occasion.
However, in spite of the enthusiasm, netizens were horrified and outraged to see a man cutting a row of Jalur Gemilangs into half in front of the Malaysia Tourism Centre (MaTiC), an act which they saw as an insult.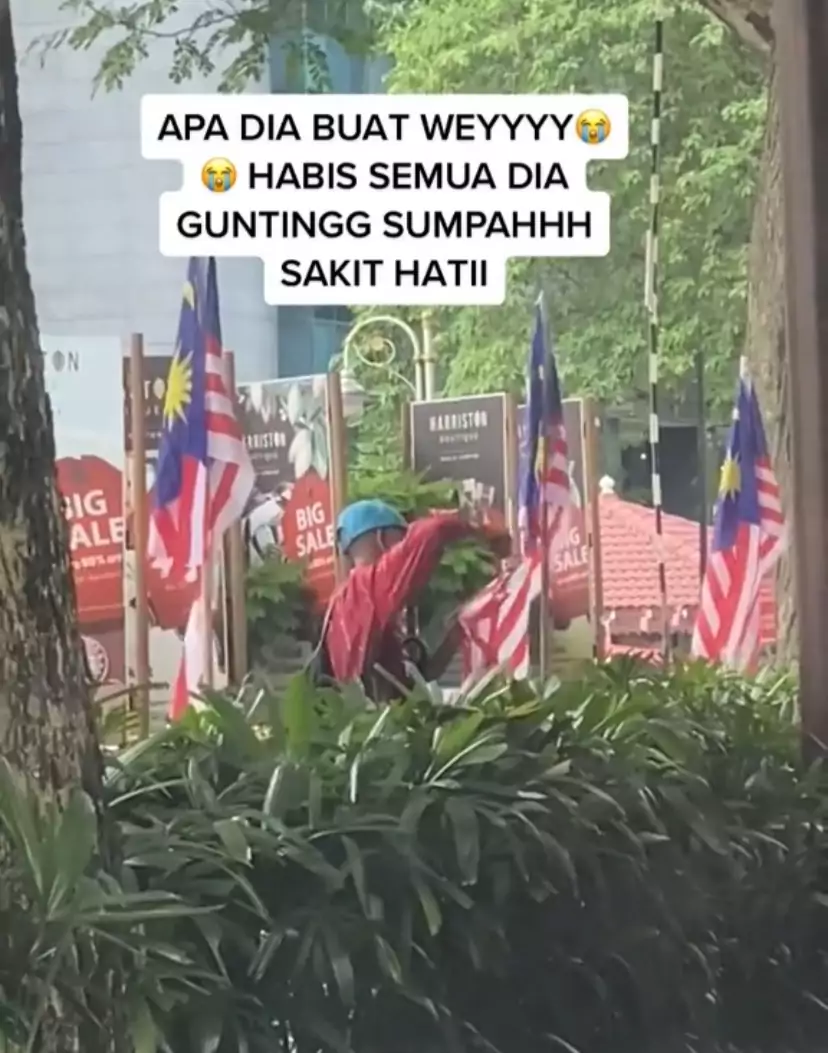 In the 34-second TikTok clip posted by @iekakartika_ _ yesterday, it showed the man using a pair of scissors to cut the Jalur Gemilangs that were displayed along the sidewalk into half.
According to @iekakartika__, she claimed that several passing cars honked at him in an attempt to deter him, but he paid no heed to it.
She also claimed that she couldn't confront the man as she was carrying her baby at the time and expressed how hurt she was to see the national flag being vandalised.
Watch the video here:
Netizens call for police action
The video has since garnered over 1.1 million views and 55.1k likes at the times of writing, with many netizens expressing anger over the man's actions and urge the police to step in.
"Report (him) to the police. It's dangerous to confront him as he has a pair of scissors."

"PDRM please find this man. That is our national flag. I am so pissed off."

"Vandalising the Jalur Gemilang is a crime punishable by imprisonment".

Dang Wangi police chief Noor Dellhan Yahya said police are now hunting for the man although a report has yet to be lodged over the matter, reported Astro Awani.
Read also:
---
---
Cover image via Tiktok/ @iekakartika