SEREMBAN – The grandson of an 80-year-old man who tragically lost his life in a horrifying accident involving a tow truck is now pleading with the public to come forward with video evidence that would hopefully uncover the truth.
According to China Press, the incident took place on Wednesday (May 11) at around 12:36pm at the Senawang Highway.
It also reported that the victim, Tan Kian Ling, had allegedly tried to overtake a 10-tonne tow truck from the left lane but then collided with it, causing him to fall beneath its wheels.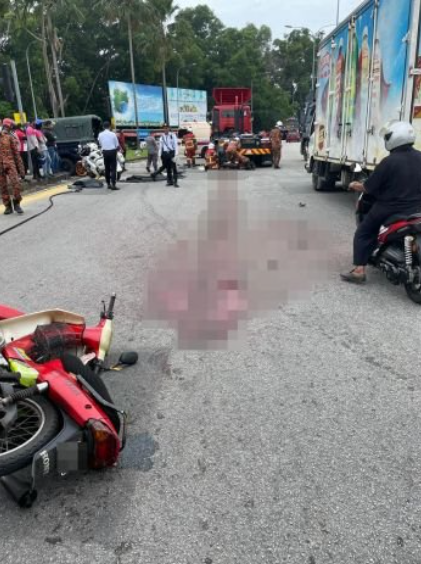 His body was then dragged for 10 meters, ultimately reducing it to pulp along and left a long, bloody trail across the road.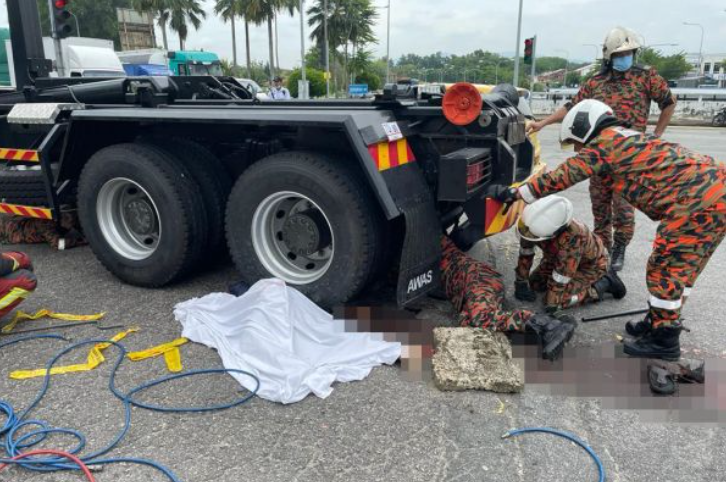 Rescuers dispatched to the scene had to prop up the tow truck's back wheels using a car jack and extracted whatever was left of the mangled body before it was sent to the Tunku Ja'afar Hospital for an autopsy.
Lorry driver was unaware
Seremban district police chief Asst Comm Nanda Maarof, who confirmed the accident to the Chinese daily, said that the tow truck driver was completely unaware that he had crushed Tan with his vehicle.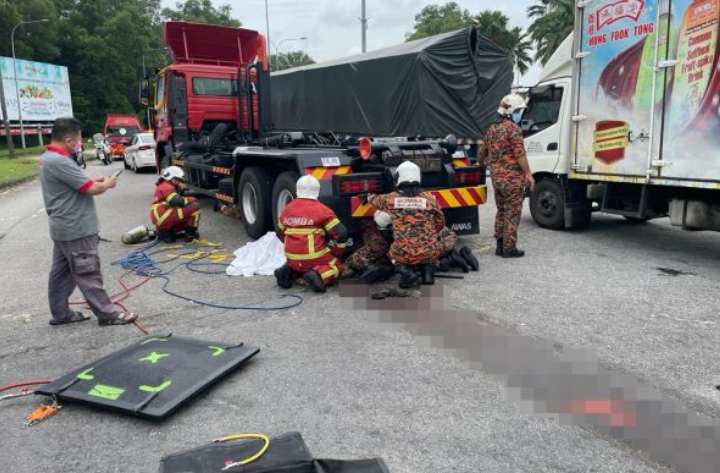 After driving for 10 meters, the tow truck driver finally came to a stop and saw the road being lathered with blood and human remains.
This case is now being investigated under Section 41(1) of the Road Transport Act 1987 for causing death due to reckless driving.
---

---
'We're waiting for the truth to be revealed'
As for the victim's grandson Liew Jun Bin, he's now seeking for witnesses to come forward and offer valuable information that may uncover the truth behind his grandfather's death.
In an Instagram story, Liew said that he suspects a car had knocked into his grandfather, causing him to lose his balance and get crushed by the tow truck.
"As the victim's family member, I hope we can find any dashcam footage that recorded the incident or at least some witnesses who will speak up," he told WeirdKaya.
He also explained how his grandfather was always cautious of driving near lorries and continuously warned his family about its dangers.
"My grandfather's an extremely careful man when it comes to transport-related issues as he had worked as a crane operator before retiring. Hence, he understands how dangerous lorries are and always told us to stay away from them."
As such, Liew said this gave him strong reasons to believe that his grandfather did not try to overtake the tow truck.
My family is having a hard time as we can't figure out what has actually happened. We're eagerly waiting for the truth to be revealed. We need the evidence, recording, and witnesses.
"While my grandfather isn't a man who expresses his love for us openly, we all know that deep down, he treasures us very much," he said.
If you or anyone has additional information into the incident, contact Liew at @junbin_liew or [email protected]
Read more:
Cover image via China Press.