We have all made mistakes when writing resume for the first time. However, an employer's social media post regarding a conversation with a teenage job-seeker has stirred a range of reactions online.
The post, shared by Myra Suhaimi on Facebook, underlined the significance of proper etiquette when seeking employment.
"Advice for recent SPM graduates or anyone job hunting , good manners are essential wherever you go," she wrote.
She then detailed the appropriate way to apply for a job, which includes creating a basic resume using online resources like Google or Canva, responding in complete sentences, and respectfully addressing the interviewer as "sir" or "madam."
The Facebook post included a snapshot of a discussion between the employer and a 17-year-old girl, who started the conversation with a blunt 'kerja' (work) message without introducing herself.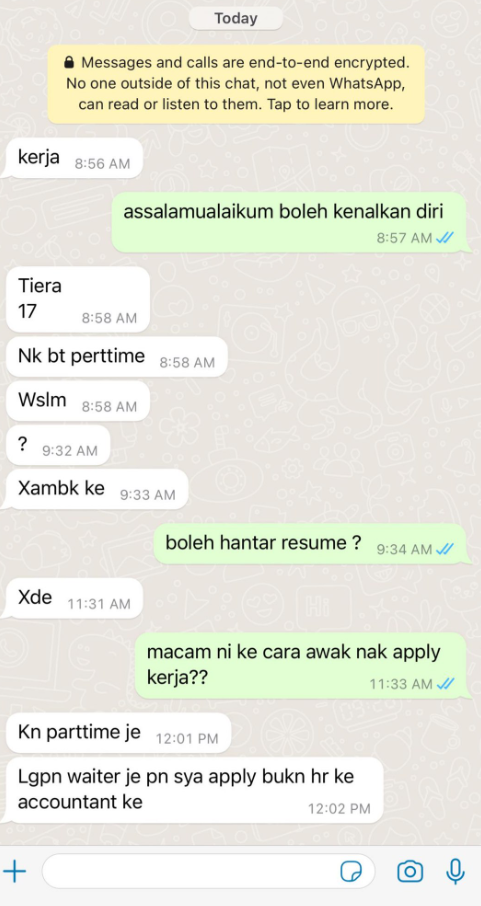 When the employer asked her to introduce herself, the teenager revealed her name and expressed an interest in a part-time job.
After not receiving a response for over half an hour, she sent multiple messages asking if they were hiring part-timers.
The employer then asked for a resume and questioned her approach when the teenager refused to send one.
She retorted, "It's only a part-time job. Besides, I'm only applying to be a waiter, not for an HR or accounting position."
The post sparked an online debate, with some questioning the need for a resume for part-time work, while others agreed with the employer that the teenager lacked good manners.
The post has received more than 1,300 likes and 762 comments at the time of reporting.
Netizens: No way
Most netizens agree that they will not hired such a person as the way he communicates tells them what kind of person he is.



Would you hired him if you are the employer? Let's us know in the comments below.
Read more:
---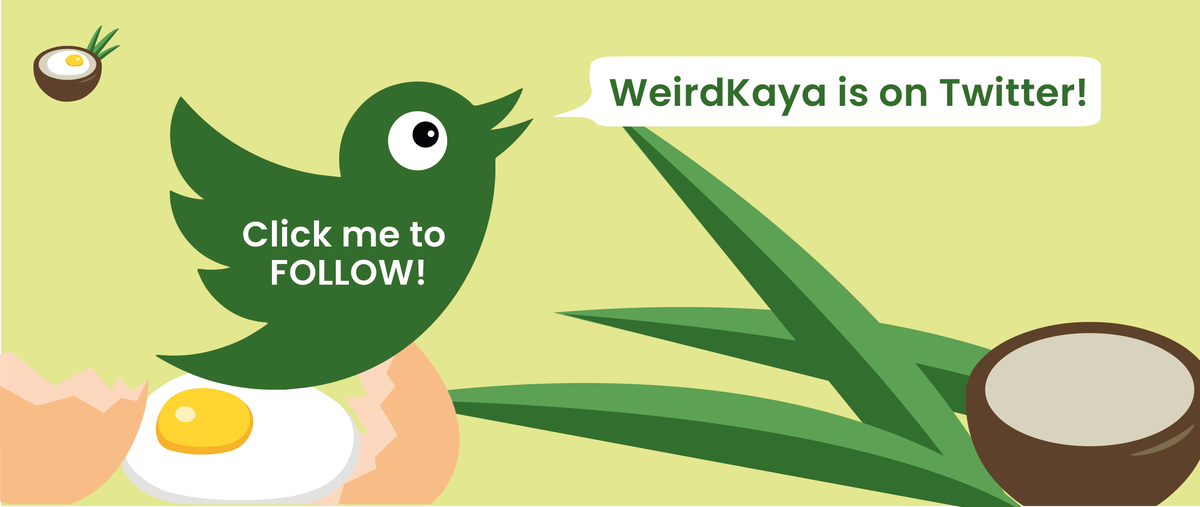 ---