Weeks ago, the Good Vibes Festival (GVF) was unexpectedly cancelled after British rock band The 1975's lead singer Matty Healy went on a drunken rant against Malaysia's anti-LGBTQ laws and kissed a bandmate on stage.
Following the cancellation, the organiser announced that it would be refunding those who bought tickets to the festival's second and third day.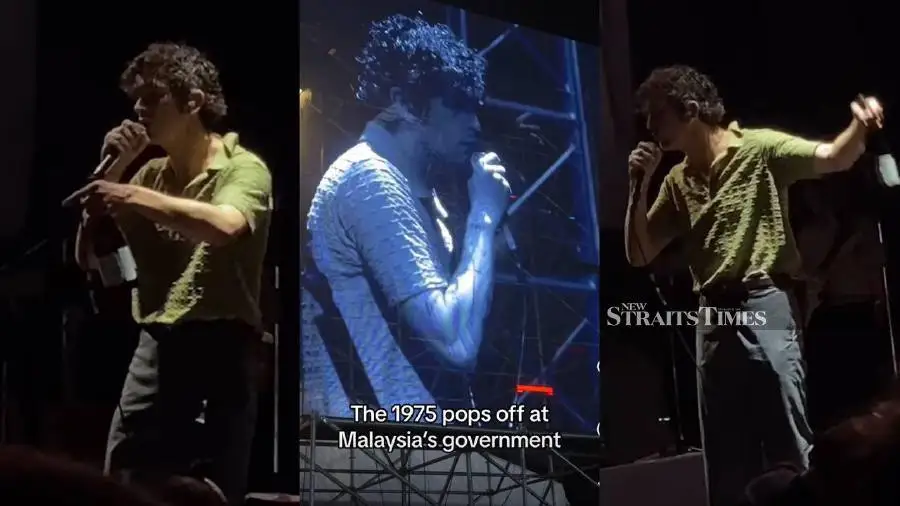 However, it seems that the organisers have had a change of heart and are now calling upon Malaysians to help save the festival for future years to come by donating their ticket refunds.
#SaveGVF
In a statement posted on their Instagram page yesterday, GVF's organiser expressed regret over the event's cancellation and further clarified on the refund process.
We are deeply saddened by what happened and know it is important to present a refund mechanism to help offset the costs that many of you have faced.
"The mechanism is not perfect, and it may not satisfy everyone fully, but we hope you understand that we are trying to fairly compensate ticket holders as best we can."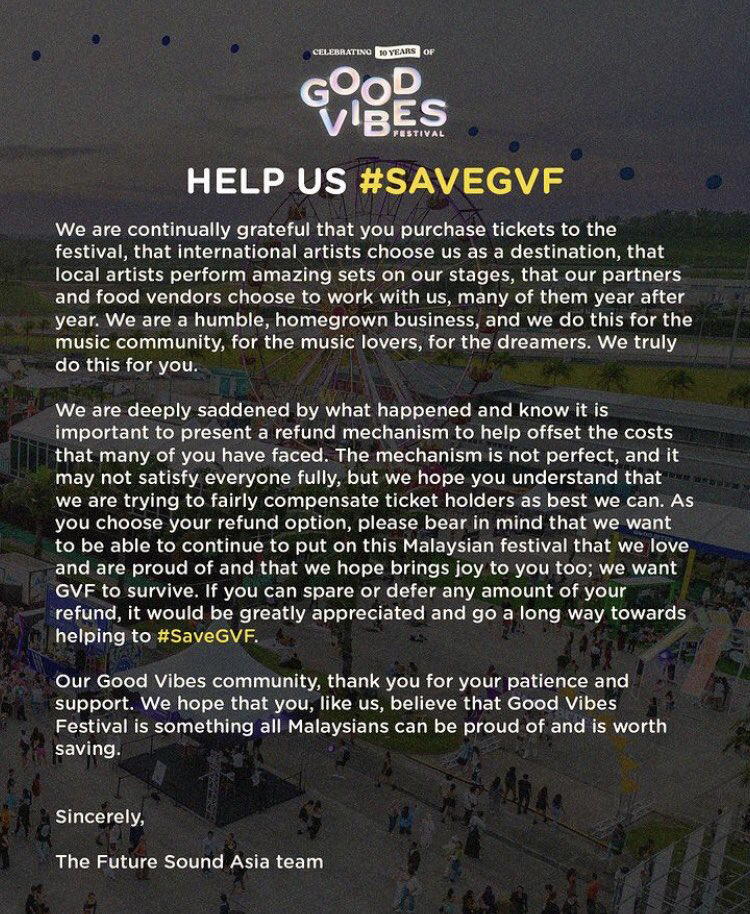 It then appealed to those looking for a refund to consider forgoing it and instead donate it to help sustain the festival.
These are the refund options made available:
Ticket buyers can request a partial refund and donate the remainder to #SaveGVF
Ticket holders can forfeit their refund and exchange their GVF 2023 ticket for the upcoming GVF 2024 or GVF 2025 ticket, which includes a RM100 beverage voucher.
Ticket buyers also can completely forfeit their refund without converting their GVF 2023 ticket and donate the entire amount to the festival.
They can also request for a refund of their GVF 2023 ticket.
The refund process, which began yesterday, will run until September 10.
Mixed reactions online
In the comment section, there were those who bitterly criticised the organiser for having the gall to request ticket holders to give up their refunds, adding that they shouldn't be forced to part with their money over the organiser's mistake.


On the other hand, some came to the defense of the organiser and told those who weren't willing to donate their refunds to spare their verbal attacks and be more understanding.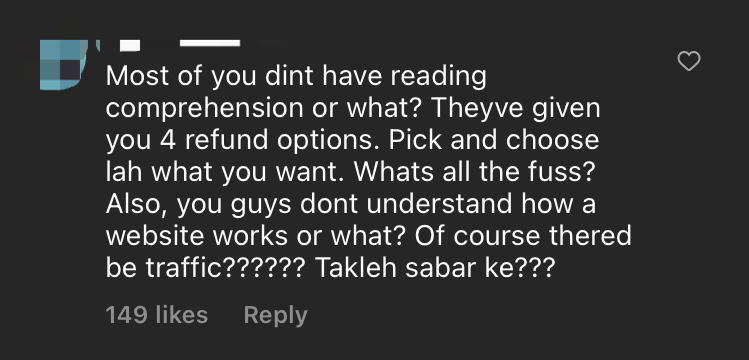 Read the post here:
READ ALSO:
---
---