---
TRIGGER WARNING
The following article contains blood that may be harmful or traumatizing for some.
---
PETALING JAYA – A netizen was left with a red and swollen cheek after she was slapped by her housemate for preparing food at 5 am on Sunday (Mar 6) prior to a hiking trip.
In a lengthy Facebook post, Vestene Wong began by saying that she is currently living in a rented room with three housemates.
On the day of the hike, she woke up to prepare some food in the kitchen. Less than 10 minutes later, her housemate angrily stormed out of her room and suddenly landed a slap right across her face, leaving her in shock.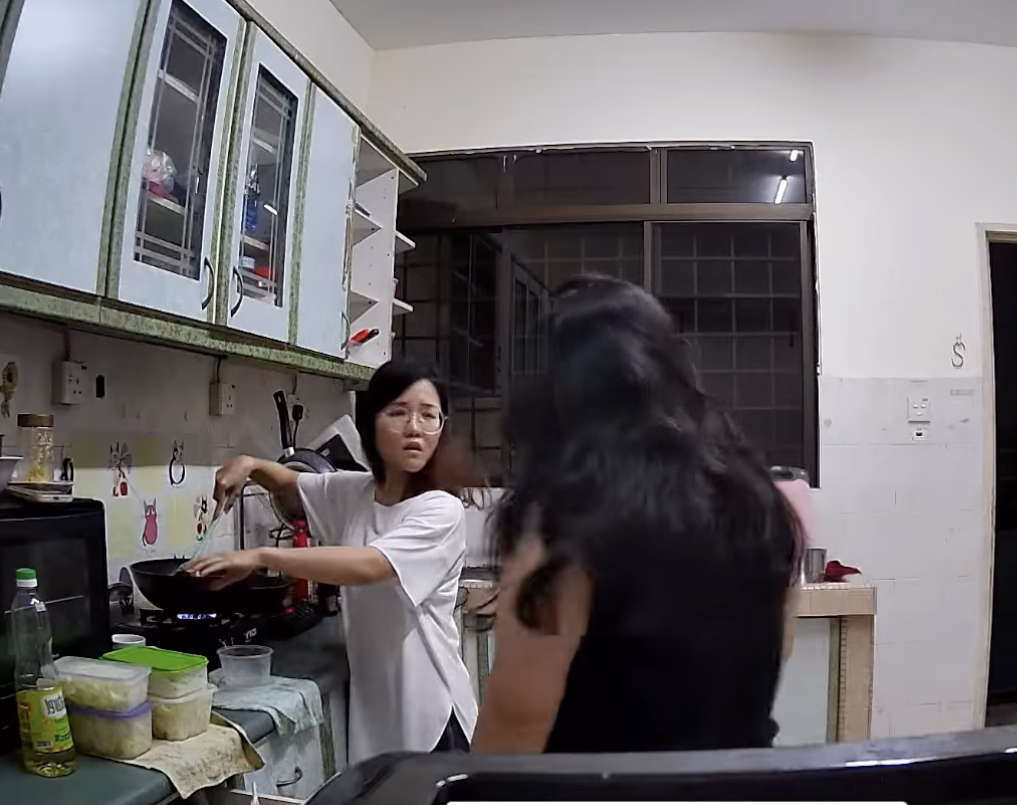 She then went on to reveal the reasons why she was assaulted by her housemate.
The reason was because I woke her up. She also shouted at me with foul language and questioned me why did I not carry my stove to the living room to cook.
"At that moment, I was shocked because I thought that was a common area, anyone could use it anytime and it was my first time using the kitchen this early. In fact, I double confirmed with my landlord that there's no curfew on using the common area," she wrote.
To add insult to injury, Vestene's housemate even threatened to sue her for emotional distress and claimed that she could get away scot-free even if a police report was to be filed.
'Sorry not sorry'
Despite the threat, Vestene proceeded to lodge a police report for assault and her housemate was summoned to the police station to prove that she was suffering from mental illness.
"When the sergeant asked if she had a card to validate her mental illness, she told us it was mild anxiety and there was no card to verify her mental illness.
The police demanded her to apologise and so she did by saying, 'I am willing to apologise but for you to acknowledge my apologies is another story…Yes I'm wrong but she's also not considerate at all.
Not wanting to waste any more time on the issue, Vestene decided to drop it even though she felt that the apology was insincere.
However, she said that she's still fearful over her safety but is forced to stay until the end of her tenancy.
"I can't believe it's 2022 and this kind of thing still happened. I'm still living in fear hoping that she won't hurt me."
Unbelievable!
The post, which has since garnered 8.3k reactions, 5.1k comments and 9.1k shares at the time of writing, also attracted strong condemnation from netizens.
Many found that the housemate's reaction towards Vestene was extremely ridiculous and urged for her justice.



Some were impressed that the landlord had the foresight to install a CCTV in the kitchen.


Others slammed Vestene's housemate for her actions, saying that no one has the right to assault people even if they had mental issues.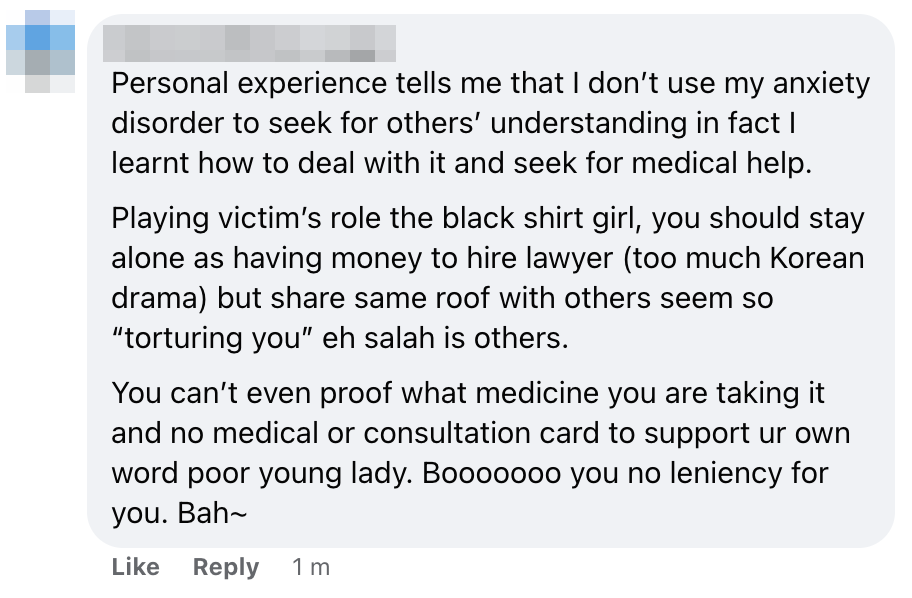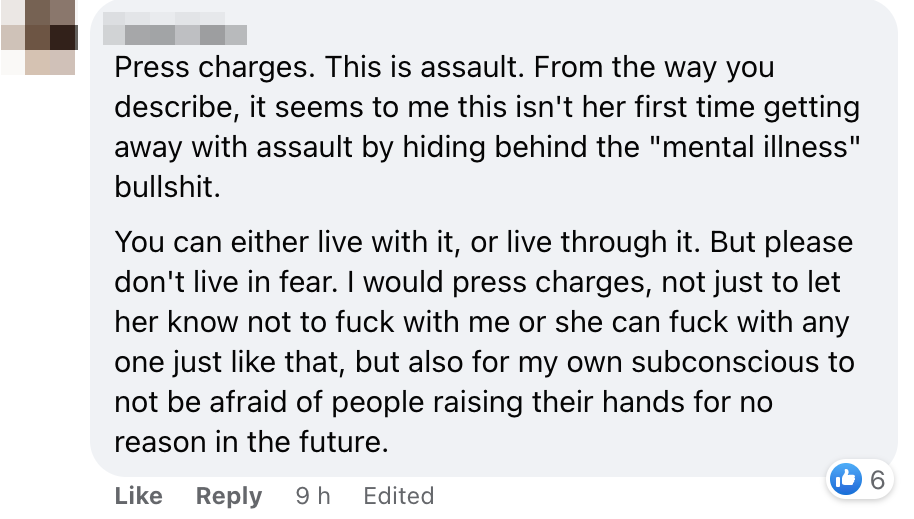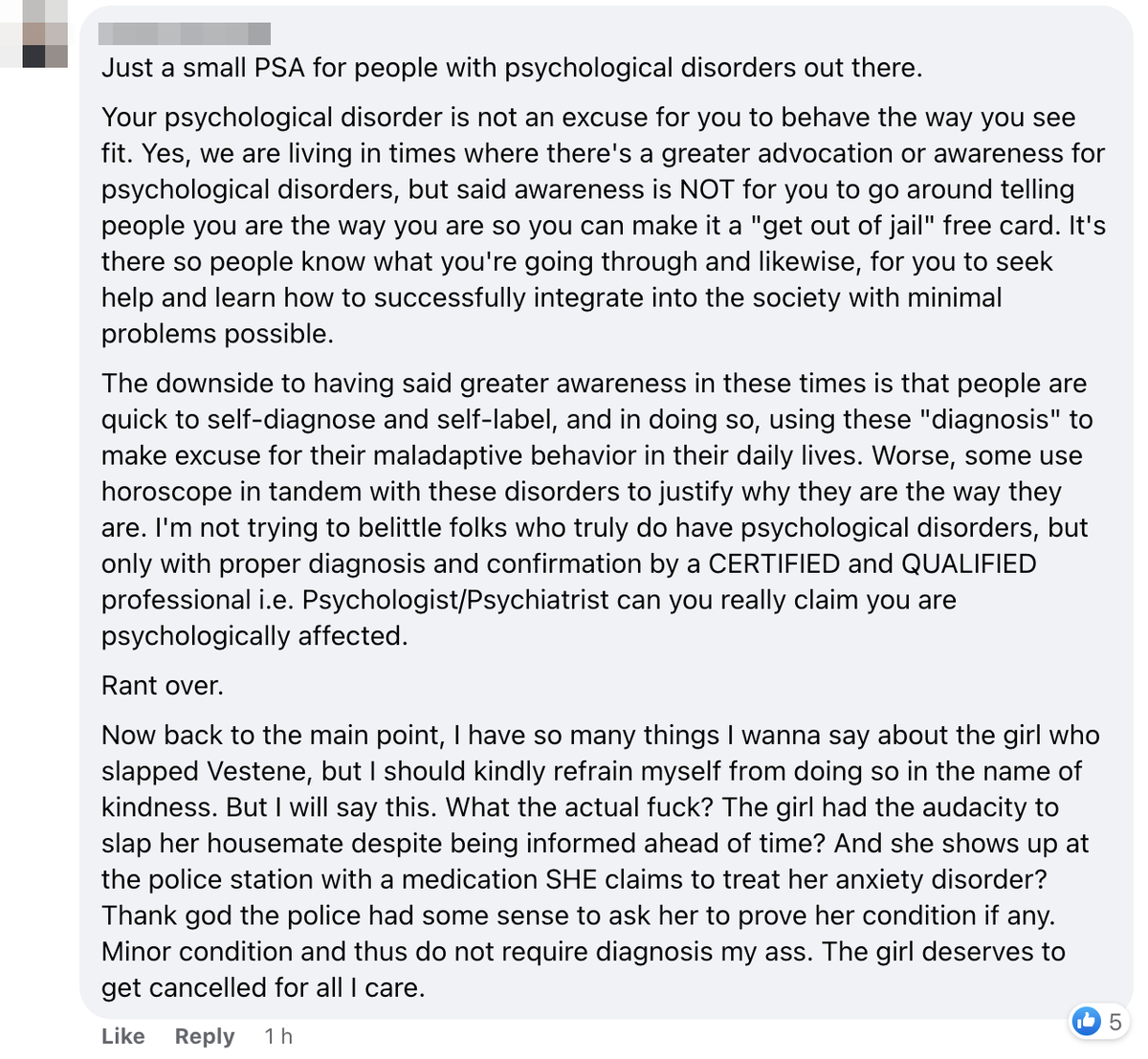 On the other hand, some defended the housemate and said that Vestene was wrong to disturb her sleep early in the morning.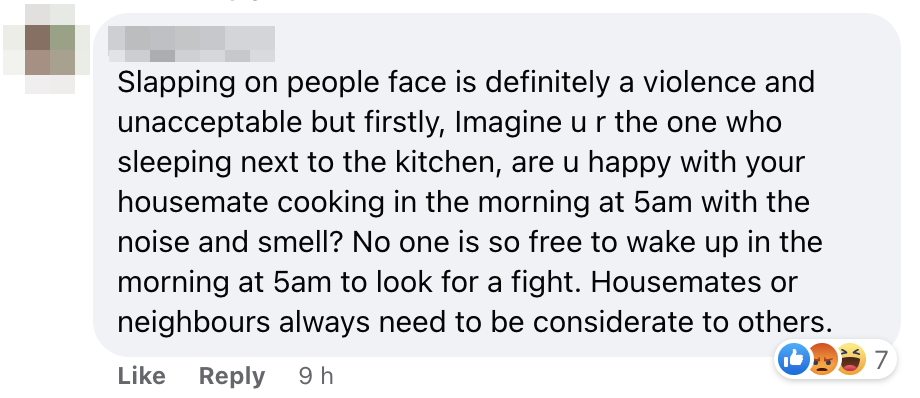 Watch the video here.
Have you met such unreasonable housemates before? Share your story with us in the comments!
**WeirdKaya has reached out to Vestene for further comment but has yet to receive a reply as of publishing.

Read also:
---

---
Cover image via FB/ Vestene Wong

Editor: Sarah Yeoh