Residents in Kampung Seri Damai, Kuantan had the biggest shock of their lives after a humongous crocodile was spotted wading through a flooded road last night.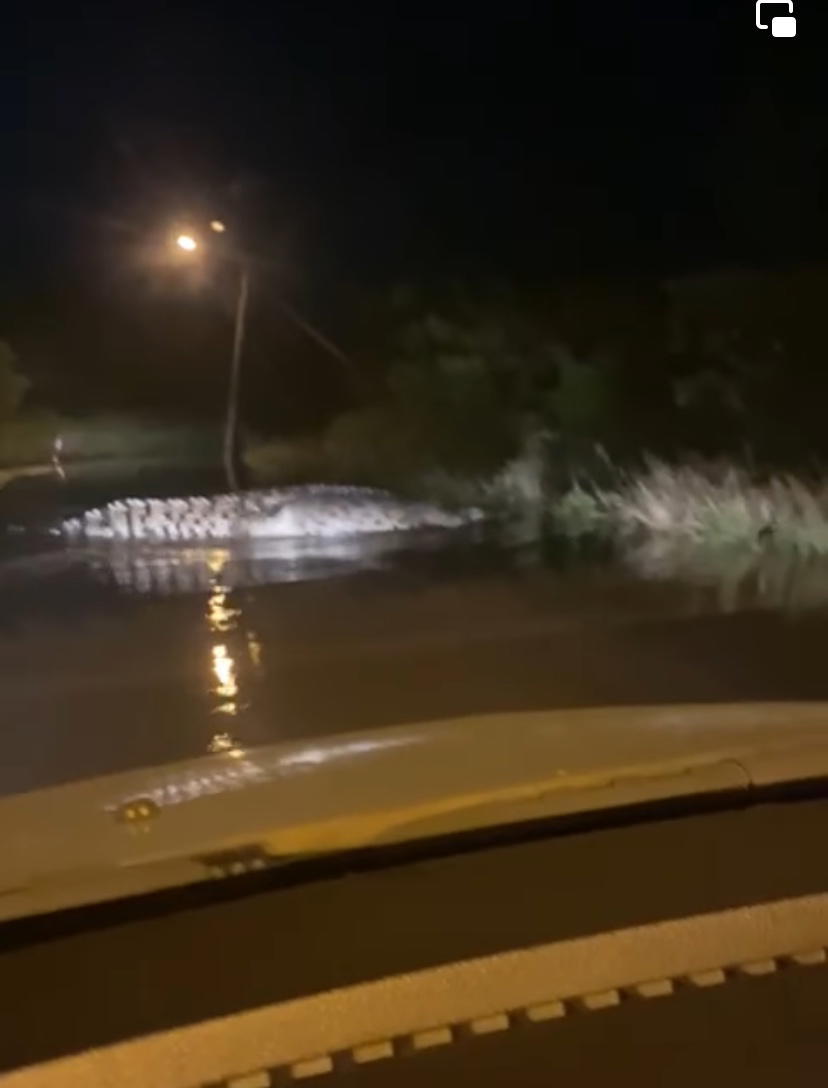 Crocodile seen swimming on flooded road
In a 30-second video which has gone viral on Facebook, the crocodile was seen swimming cautiously on the flooded road.
However, it quickly darted into nearby bushes after it realised the presence of the vehicle.
Villagers warned to be careful
NST reported that the clip was later shared by Tanjung Lumpur assemblyman Rosli Abdul Jabar on his official Facebook page, who said that it was sent to him by a villager.
He added that flooding had most likely caused the crocodile to make its way into connecting rivers nearby prior to making its way to the main road.
"While we do see crocodiles swimming in the area occasionally, no one has ever seen one this big," he told the English daily.
Pahang Wildlife and National Parks Department (Perhilitan) director Rozidan Md Yasin later confirmed the video to be genuine and urged villagers, especially children, not to walk through floodwaters.
To those living in the area, do be careful whenever you're near a river or flooded road!
READ ALSO:
---
---