BALI – A TikTok video showing a group of funeral attendees singing Justin Bieber's "Ghost" has recently gone viral.
In the video uploaded by TikToker @madesurata0, the attendees who were wearing face masks along with a sombre look on their faces were seen standing in front of the coffin as began to sing.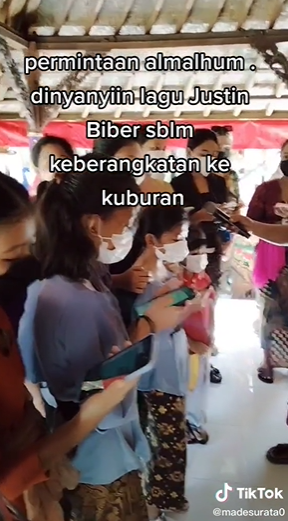 A man was also seen holding a microphone close to the choir in hopes that the dearly departed would be able to hear their voices.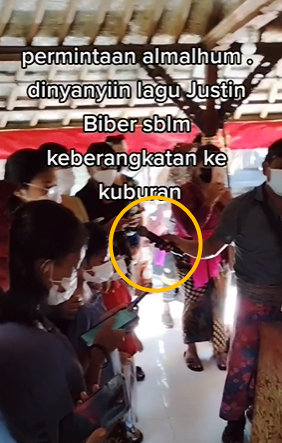 According to Kosmo!, the song "Ghost" was requested by the deceased before he/she passed away.
Watch the video here:
---

---
'Should I cry or laugh?'
Netizens were cracked up by the "karaoke" session, with many commenting that they were left wondering what to feel about it.

Another wrote, "Luckily it was a Bieber song. If a black metal song was requested, everyone would probably have to spin their heads to the music."

Some even tagged Justin Bieber's official TikTok account in the comments, urging him to leave a kind word for his now deceased fan.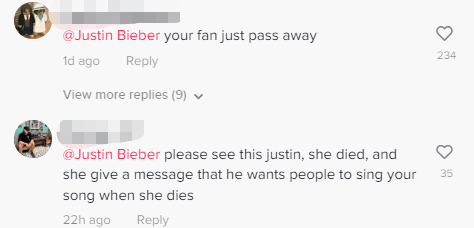 What are some questionable songs you've heard being requested for funerals? Let us know in the comments!
Read more:
---
---
Cover image via TikTok.
---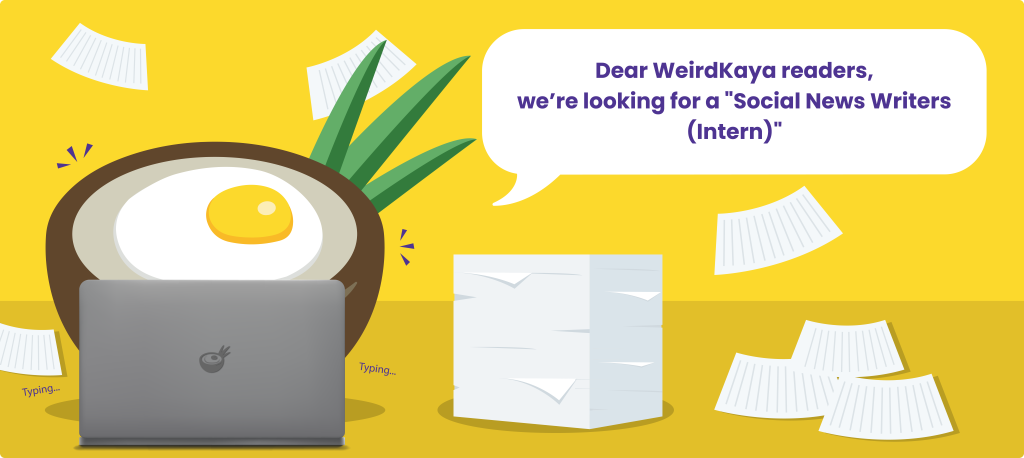 ---