Throughout our lives, we all have met people who have become our closest friends, where we can share our deepest, darkest secrets with. But have you met one who's still willing to be there if you got sick or disabled?
26-year-old Arif Luqman Abdul Wahab showed the world what true friendship really was after a video showed him carrying his best friend Mohamad Ridzuan Othman from the wheelchair to a motorbike.
Watch the video here:
Thicker than blood
Speaking to Harian Metro, Arif said that he had known Ridzuan since primary school and have been best friends ever since.
"We have been friends for a long time and Mat Duan (Ridzuan) often helped me fix my motorbike back when he was able to.
"However, after he was unable to walk after an accident in 2019, I'd bring him for meals or accompany him to the supermarket. I've also tried to help him whenever I can and never turned him down if I have the spare time," he said.
Arif also revealed that the motorbike in the video was the same one Ridzuan rode during the accident which left him paralyzed.
"Every time Aidilfitri comes around, he would request for a picture of him with the motorbike…maybe it's for memory's sake," he added.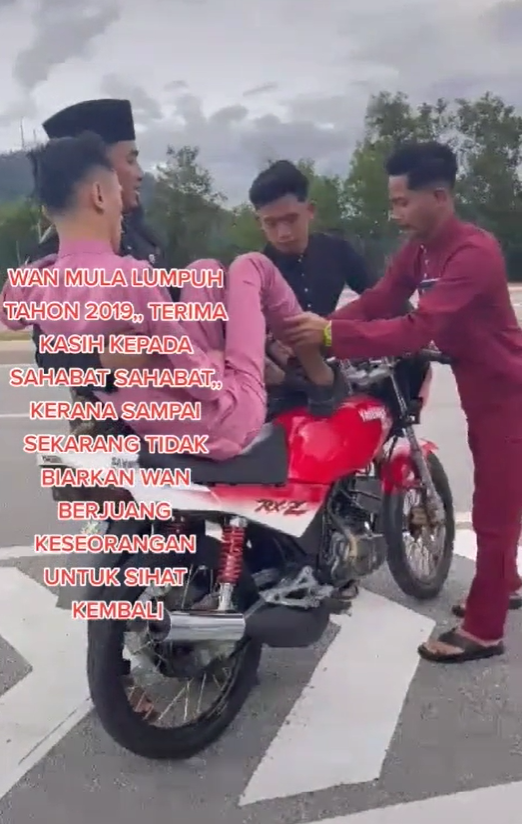 As for Ridzuan, he's deeply grateful for having a good friend like Arif who has been very understanding of his situation.
He is my good friend and will pick me up from my house if we were to go out or run errands. He would also carry me from my room to his car.
---
---
Ridzuan's tragic accident
Ridzuan told the Malay Daily that he formerly worked as a mechanic and had a motorbike workshop before the accident which changed his life forever.
"Aside from being paralyzed at my right side, my backbone was also severely fractured to the point where I had to be hospitalized for 40 days at the Sultanah Nur Zahirah Hospital (HSNZ), Kuala Terengganu.
"It also took me almost a year to accept the fact that I'll need to move around with the help of a wheelchair," he said.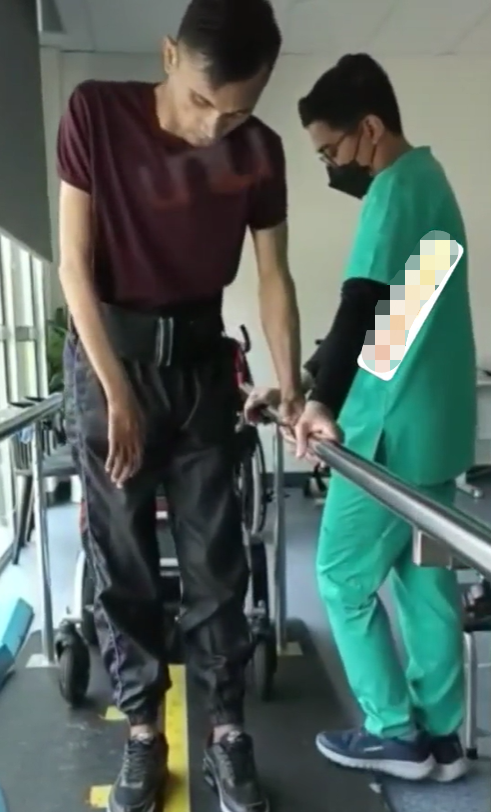 Upon being discharged from the hospital, Ridzuan underwent therapy sessions at the University of Malaya Medical Centre (PPUM), Petaling Jaya for three months before moving to the Social Security Organisation's (Perkeso) rehab facility, where he stayed there for six months before returning home just in time for Ramadan in 2020.
Such a heartwarming story from the duo! May their friendship continue to remain strong!
Read also:
Cover image via TikTok/matduan_7276.
---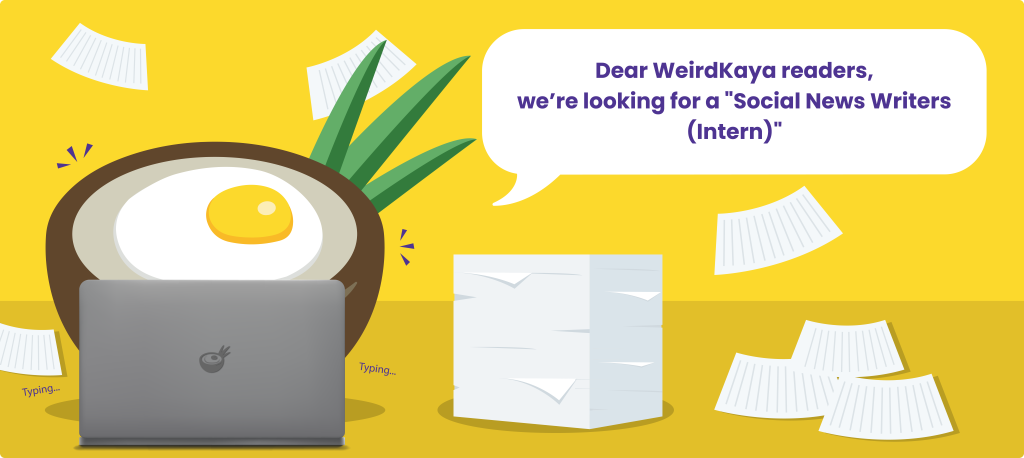 ---