In the bustling streets of Jalan Alor, there stands a familiar name that resonates with Malaysians – Wong Ah Wah restaurant.
This dining establishment has garnered attention not only for its delicious offerings but also as a must-visit spot for celebrities, including snapshots with famous personalities like Eason Chan and Mayday.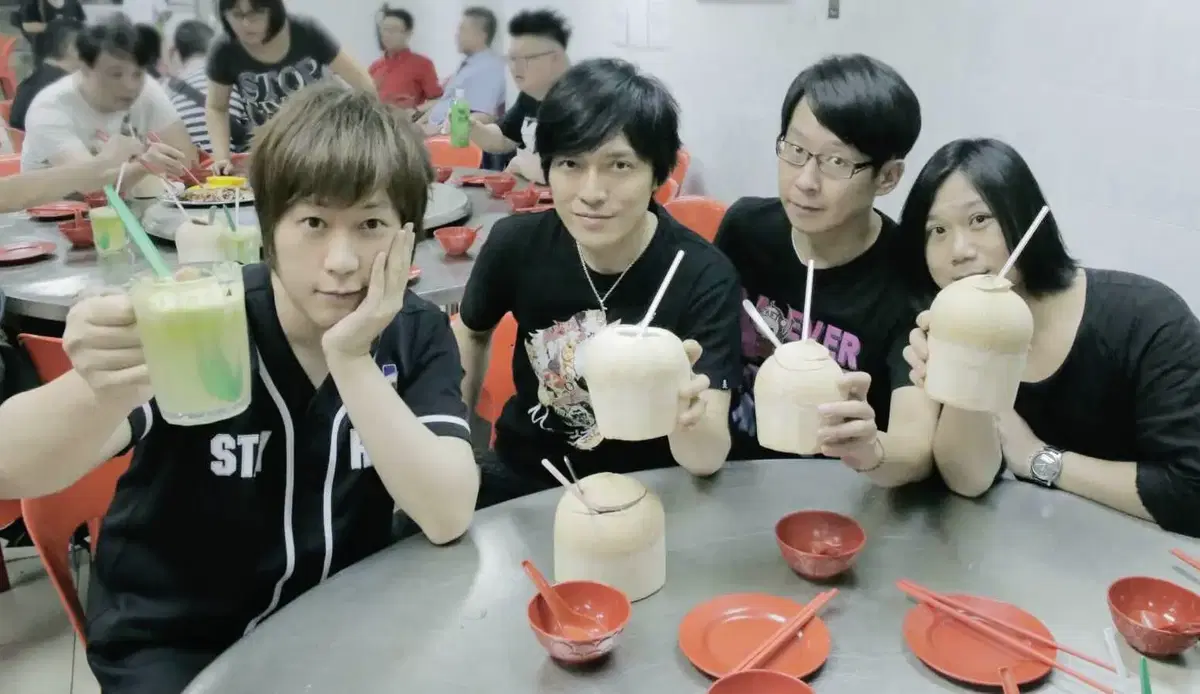 As a Kuala Lumpur native, I've seldom ventured into the crowded realm of Jalan Alor, let alone Wong Ah Wah.
However, the arrival of friends from Macau provided the perfect opportunity to explore this renowned eatery. Our group of five embarked on a culinary journey, selecting two main courses and an array of five dishes and appetisers.
Average taste
Grilled Chicken Wings
Let's begin with the timeless classic – the signature dish, Grilled Chicken Wings. These wings were well-marinated and juicy, though slightly over-charred, detracting slightly from the overall experience.
Grilled Stingray
An unconventional take on grilled fish, the stingray we ordered arrived with a dry and slightly chewy texture.
This preparation differed from the typical saucy Portuguese-style grilled fish. Despite the fish having a rather strong fishy taste, the chilli sauce offered a tangy and spicy kick, making up for the deficiency.
Satay
The satay emerged as the highlight of our table, although the waiting time tested our patience. We sampled both chicken and beef skewers, while the menu also listed lamb.
The meat was well-marinated, with a balance of lean and fatty cuts, and cooked to perfection. The only drawback was that it leaned a touch too sweet for my palate.
Roast Pork Dark noodles
An interesting addition to the menu, the noodles closely resembled char siu wonton noodles. The roast pork here was prepared using the traditional Cantonese method, sautéed with garlic before being combined with egg noodles.
The garlic aroma was strong, and the taste was commendable, though perhaps better suited as a lunch option than dinner.
Kangkung Belacan
Known colloquially as "Malay Scenery (马来风光)" the stir-fried kangkung at Wong Ah Wah had the ideal texture, but it was marred by excessive belacan (shrimp paste), rendering it overly salty.
Fragrant Clams (Kam Heong Lala)
The kam heong lala displayed a delightful shrimp aroma but was ultimately average in taste and disappointingly petite in portion size.
Hokkien Mee
Among the offerings, the Hokkien Fried Noodles turned out to be the least impressive.
Lacking the desired wok hei (A Cantonese term that translates to "breath of the wok," indicating the smoky and charred flavour imparted by high-heat cooking), the dish fell short in terms of ingredients, colour, and flavour.
Underwhelming Services
First of all, it's the seating. The restaurant took 3 to 4 shop lots plus the outer space but when I arrived at the restaurant first, around 5 pm, all the available seats, including the indoor tables, were reserved or occupied.
My inquiry to a staff member about seating was met with impatience, and I was ignored a few times and had to find my own spot.
Additionally, our wait for the satay extended to nearly an hour, after we finished all the other dishes that we ordered together at the beginning.
Attempting to get attention to inquire about the delay proved futile, as the staff deliberately avoided eye contact and any form of communication.
The final episode of our bad experience occurred during the payment process, which turned into a prolonged ordeal of trying to locate staff members.
One could have just stood up, left the place and blended in the crowd at Jalan Alor without paying, but we waited.
In all honesty, this did not align with the hospitality one would expect, especially for a place that mostly caters to international visitors.
Price was reasonable
Pricing-wise, the four dishes mentioned above along with four young coconuts and one beer only cost us slightly over RM200.
It was slightly above average for a local like me, but reasonable considering the restaurant's reputation and location.
Meanwhile, my friends from Macau were amazed by the price as it would cost them much higher for such a meal at their roadside stall.
Better options out there
All in all, Wong Ah Wah is an eatery worth visiting only for foreign friends who have a penchant for grilled chicken wings.
However, for locals, the squeeze and hustle of Jalan Alor might not be necessary, as everyone surely has their local pocket list for most of the dishes Wong Ah Wah offers.
While the restaurant showcases moments with celebrities, it's the diverse flavours that should truly leave a lasting impression.
Wong Ah Wah Restaurant
Address: Jln Alor, Bukit Bintang, 50200 Kuala Lumpur, Federal Territory of Kuala Lumpur
Price: ⭐️⭐️⭐️⭐️
Taste: ⭐️⭐️⭐️
Service: ⭐️⭐️
This is a non-halal eatery.
Disclaimer: This is an independent review by WeirdKaya.
Read more: