PETALING JAYA – Anti-vaxxers have accused Health Minister Khairy Jamaluddin of using black magic and 'genies' to ward off Covid-19 following the latter's threat of "making life difficult" for them.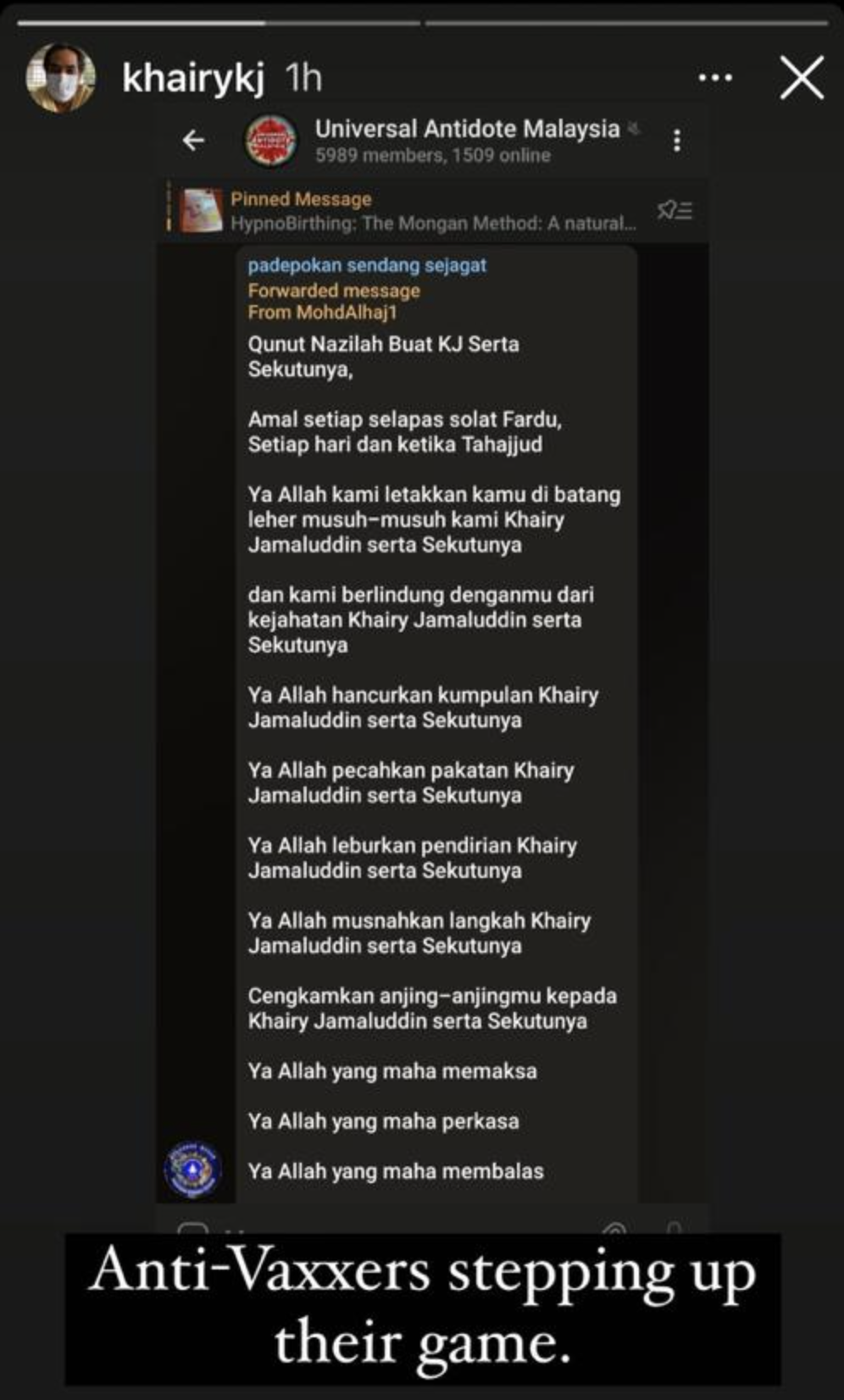 Yesterday, Khairy shared a screenshot of a conversation between a group of anti-vaxxers who claimed that he was using 'four demonic genies' to ward off the disease.
They even went as far as to claim that this was evident in the black bracelets worn by Khairy on his left hand.
However, Khairy was having none of their nonsense and gave a witty response in an Instagram story.
"Wrong, I use 4 types of vaccine genies to protect Malaysia. The Sinovac, Pfizer, CanSino and AstraZeneca genies."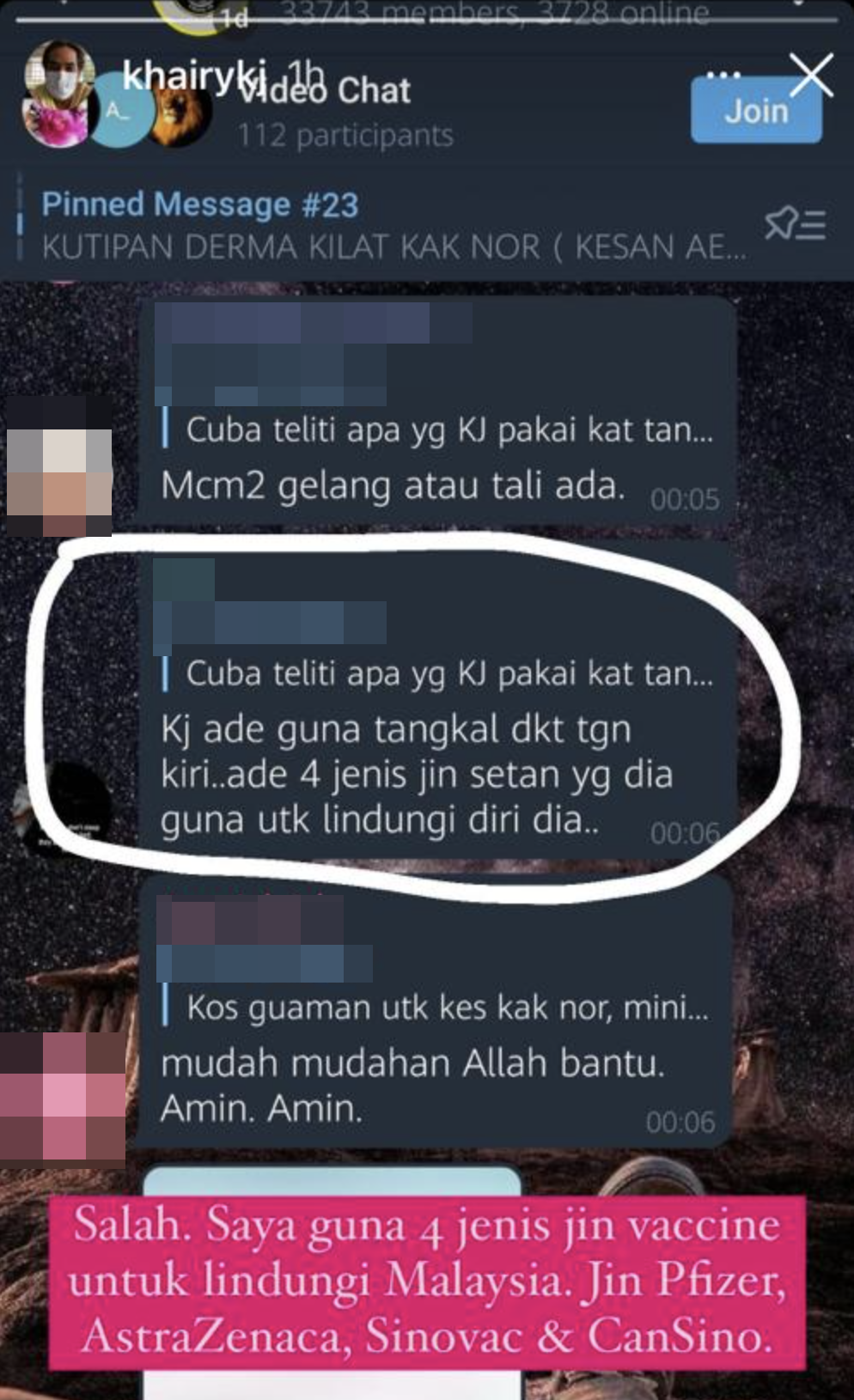 Earlier, Kosmo! reported of Khairy's promise to take strong action against anti-vaxxers who reject the vaccine for no valid reasons.
"If you can't be vaccinated due to health problems, we will issue a digital certificate through MySejahtera exempting you altogether. But if you're refusing it by choice, we will make your life very difficult.
"You can't dine-in at restaurants or go to shopping malls. Furthermore, we will require you to be regularly tested which you have to pay on your own," he said.
Cover Images via MalaysiaNow & IG/ @khairykj

Proofreader: Sarah Yeoh