A Chinese primary school in Johor Bahru, Foon Yew 2 (C) Primary School, has recently sparked outrage among social media users over its hosting of a graduation ceremony at a hotel.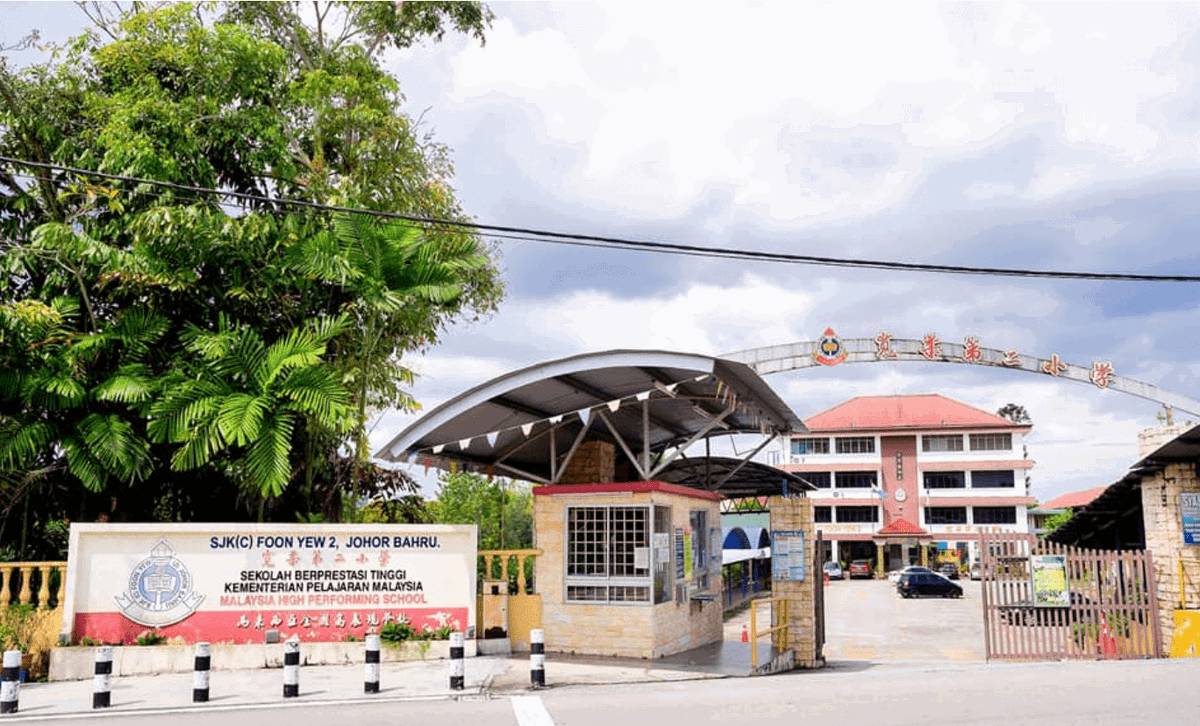 According to a post shared on a Facebook page, the school issued a statement asking parents to let their children join the graduation ceremony at the hotel.
It also stated that graduands would be required to pay RM80 to attend the ceremony and rent the graduation gown, while parents who wished to join in are also required to pay RM80 per pax, meaning that they would have to fork out RM240 in total.
'I reluctantly paid the money'
According to the OP, it was definitely a huge financial burden as his family wasn't wealthy enough to pay the fees.
"We are not rich, and it is tough for us to pay the additional RM80. As parents, we want to see our children graduate happily, so my wife and I decided to celebrate this graduation ceremony.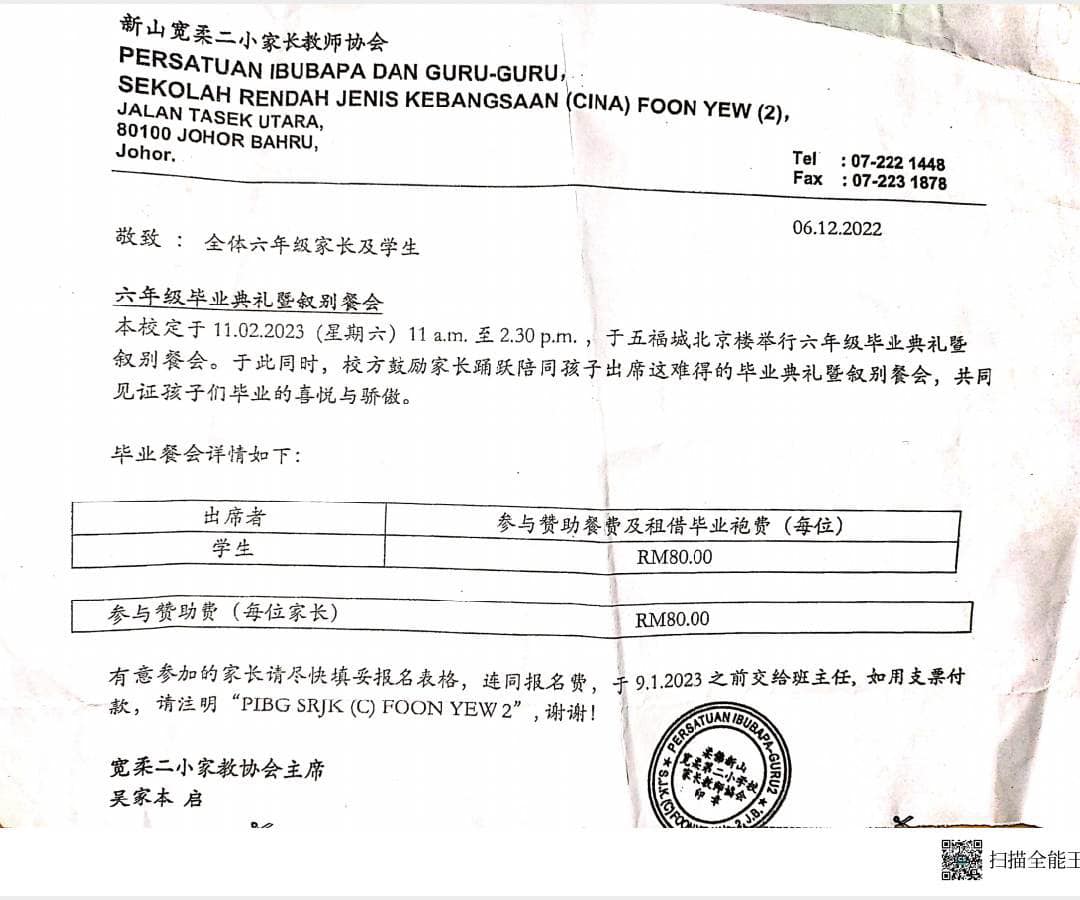 In order to give my child a memorable graduation experience, I reluctantly paid the money.
He also expressed his frustration for those who had to sit out on the graduation ceremony due to their inability to pay the fees.
"The more I think about this, the angrier I am. Just because the parents are poor, does it mean they can't watch their children graduate?" he wrote.
He also revealed that he paid RM320 to attend the ceremony and contribute to a fund to support the school.
School: We will sponsor those who are poor
In response to the post, Goh Kah Boon (transliteration), the chairman of the Parent and Teacher Association (PTA), assured that the school would sponsor families who were unable to pay.
He also claimed that holding graduation ceremonies does not generate any income as its purpose was to let graduands create good memories.
Goh further pointed out that Foon Yew 2 (C) Primary School has held graduation ceremonies outside of its premises since 2014.
'No complaints so far'
Speaking to e-Nanyang, Goh said that the school resumed its graduation ceremony this year, which had been suspended for three years due to Covid-19.
More than 210 Primary Six graduands are expected to attend, where 203 of them have paid the fees so far," he shared.
Goh added that the PTA is prepared to sponsor the expenses of at least 10 to 20 students.
Teachers will also make arrangements for those who have transportation issues.
"Since 2014 until 2019, we have not received any complaints or objections from anyone," he said.
'Please be more empathetic!'
The post, which has garnered 507 likes at the time of writing, saw many angry comments from netizens who were unhappy with the school's arrangement.
"Primary school graduation ceremonies should be held in schools so that it's meaningful and commemorative. The fact that the school engages in so many unnecessary gimmicks really makes people doubt the purpose behind it."

"Please walk in other people's shoes. Think from the standpoint of each family before commenting."

"RM320 may not be much to some, but for families with an ordinary income, they can really use it to buy many necessities."

---
It's unrelated to the article but here's our brand-new podcast – Talk Je Lah!
---