Finding ways to amuse oneself is important, especially when you're doing a job that is rather mundane.
In order to pass the time and earn money to support his family, a foodpanda delivery rider found solace in dancing in the rain while waiting for the traffic light to turn green.
Dancing it out
In a TikTok video that is making rounds on social media, the foodpanda rider was seen waiting patiently at a traffic light at a busy intersection.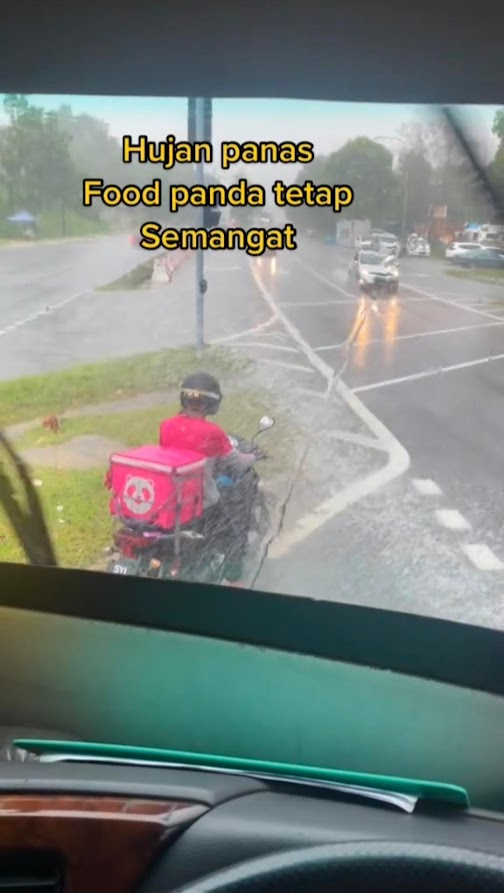 While waiting, the rider was splashed with rainwater by several passing vehicles.
While most people would become angry after getting splashed, the foodpanda rider seemed to enjoy it and began grooving his shoulders in a cheeky dance.
He even turned his head sideways to create the "hair flip" effect when he was splashed with rainwater. So cute!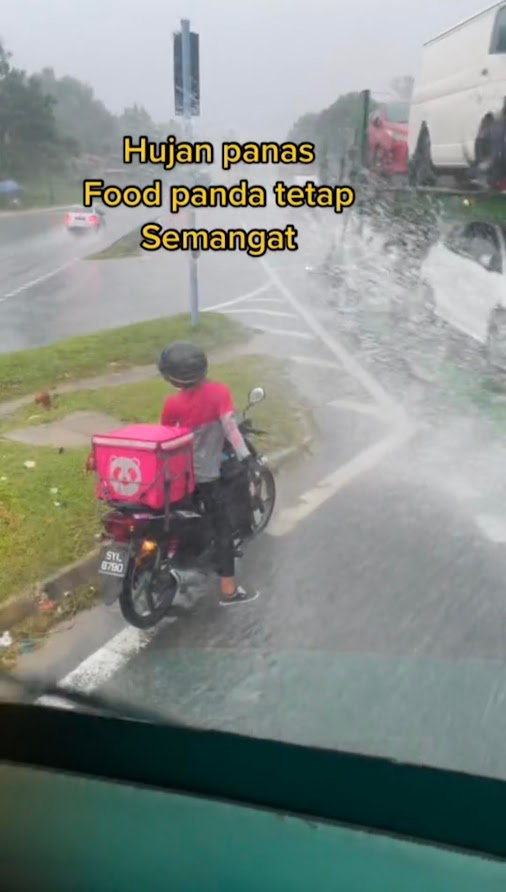 The amusing scene is believed to have been captured in Tawau, Sabah.
Watch the clip here:
Netizens amused
The rider's antics have since racked up more than 680K views and 53K likes at the time of writing, where netizens were tickled by it.


They also praised him for maintaining a cheerful attitude despite the unfortunate circumstances.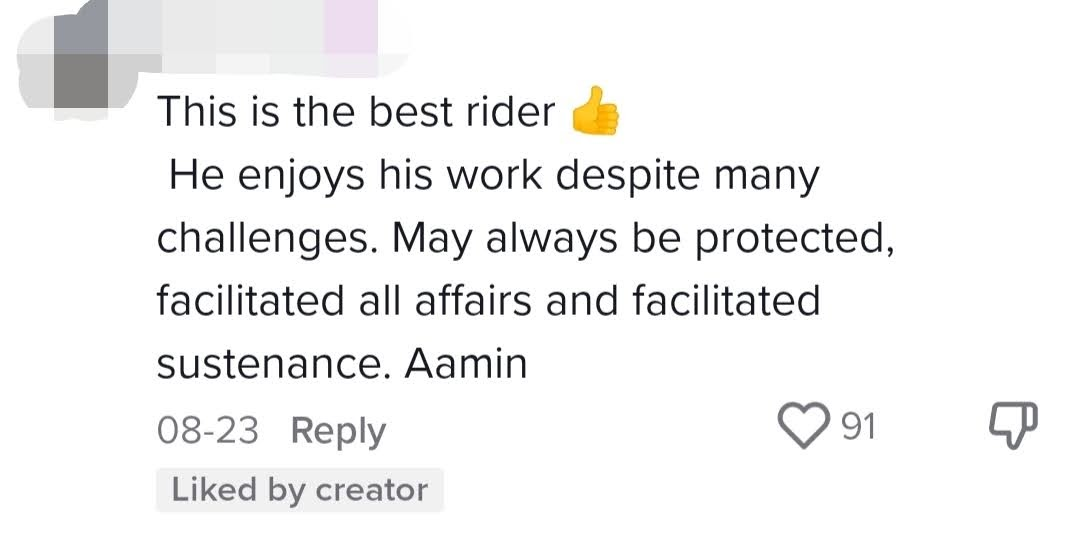 The rider's family members later chimed in to the comment section, where they thanked netizens for their kind words.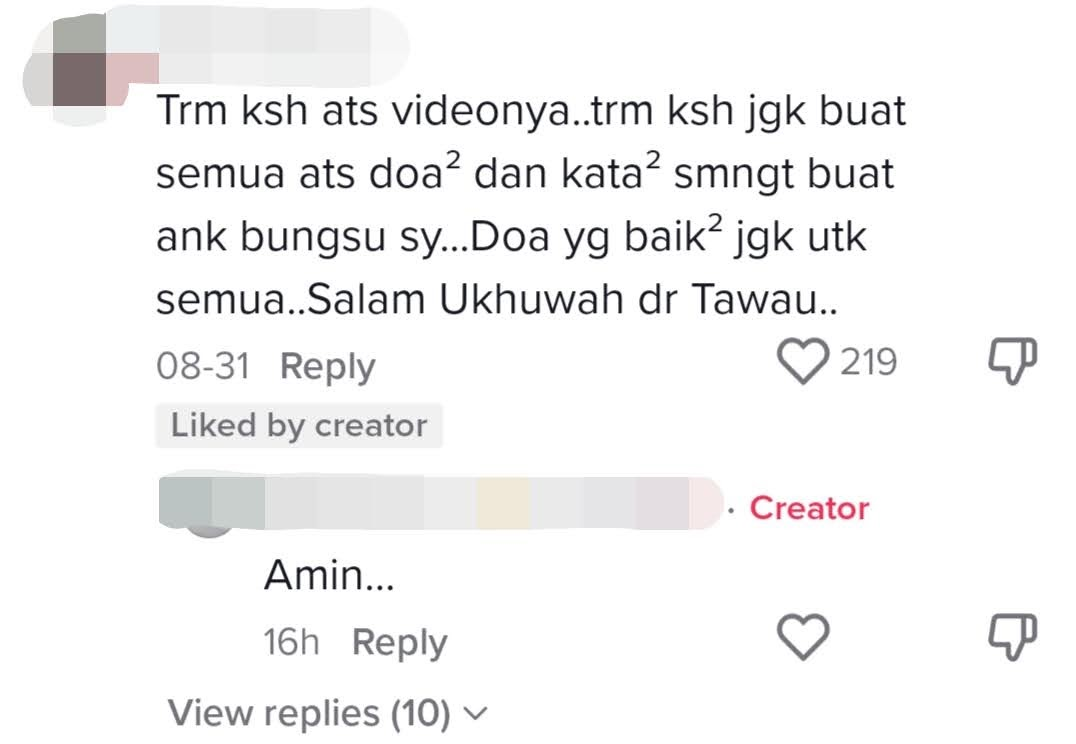 Read more lighthearted stories about delivery riders here:
---
---