If you're planning to have food delivered to you today, you might have to wait longer than usual or abandon the idea altogether.
This is because delivery riders all across the country have organised a 24hr strike starting at midnight to protest low delivery fares starting midnight today (Aug 5).
Since yesterday, a poster titled "Food Delivery Blackout" alongside with several hashtags such as #naikkanfare, #grabsembelihrider, #fpsembelihrider, #24jamoff, #24hournoshift, and #offsehari has been circulating on social media.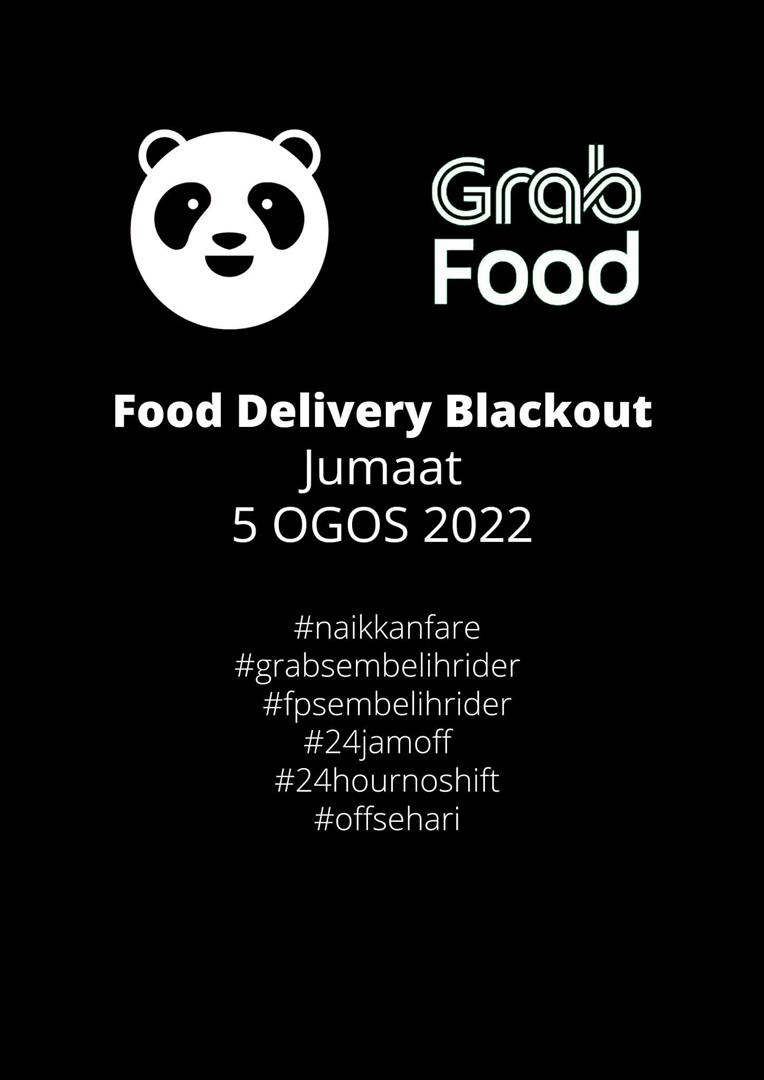 A representative named Ikmal told Malaysiakini that the strike will see riders switching off their delivery application throughout the day.
He added that while the exact number of participants was unclear, many have expressed support for the strike, which includes a plan for a convoy to march towards Grab's headquarter in Petaling Jaya.
A notice sighted by Malaysiakini also called upon Grab riders to assemble at 10 rallying points in the Klang Valley at 4pm before they head over the company's headquarter at 5pm to submit a memorandum.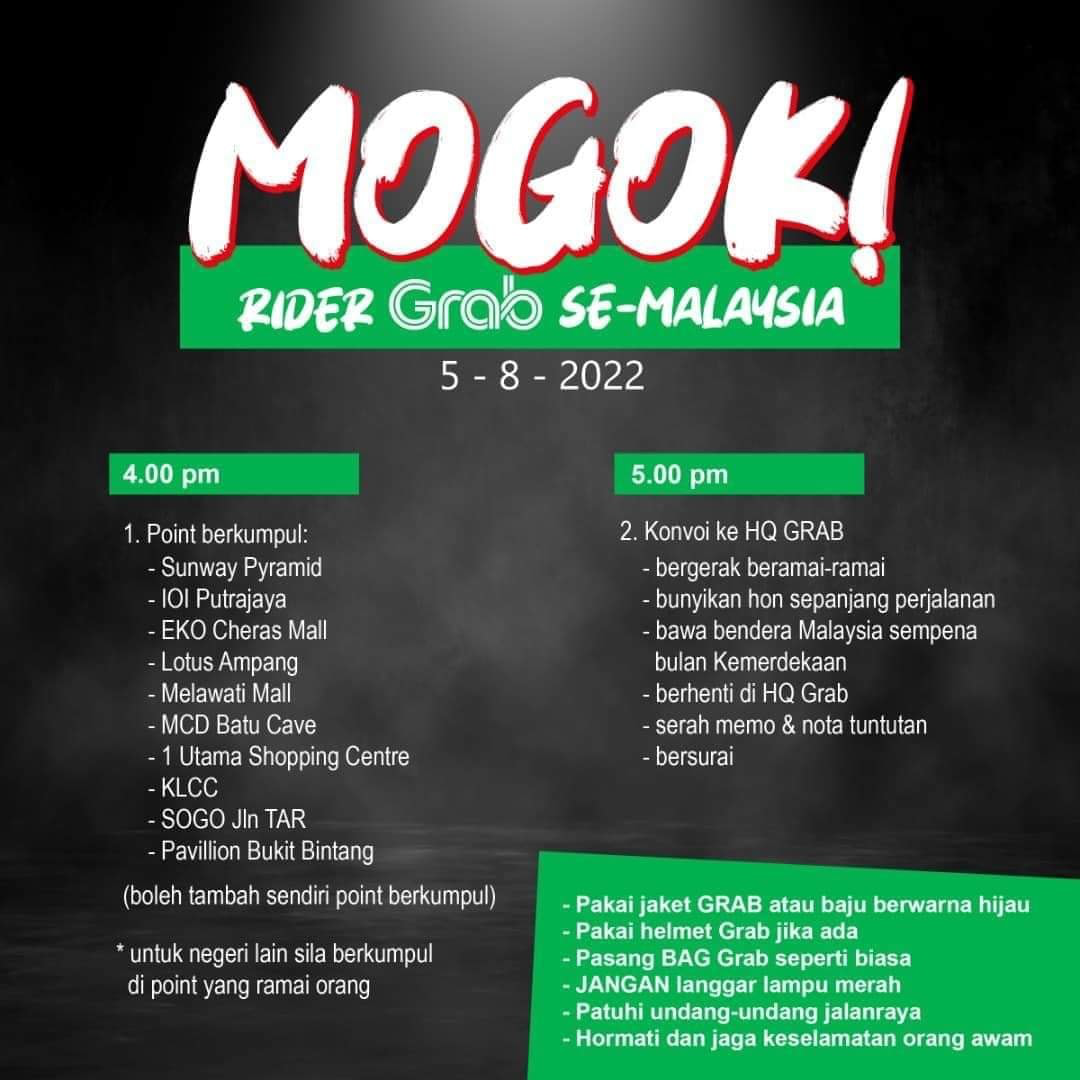 Ikmal said that the main triggering factor for the strike was the riders' frustration over their fares being cut.
"This started last year when the companies started cutting down the amount of payment for riders.
I will give you an example. Before this, if a rider under this one company takes a double order – meaning he delivers food from one vendor to two customers – the rider would get full payment for both orders. Meaning, that if the distance for each order gets them RM5, then he will get RM10 in total.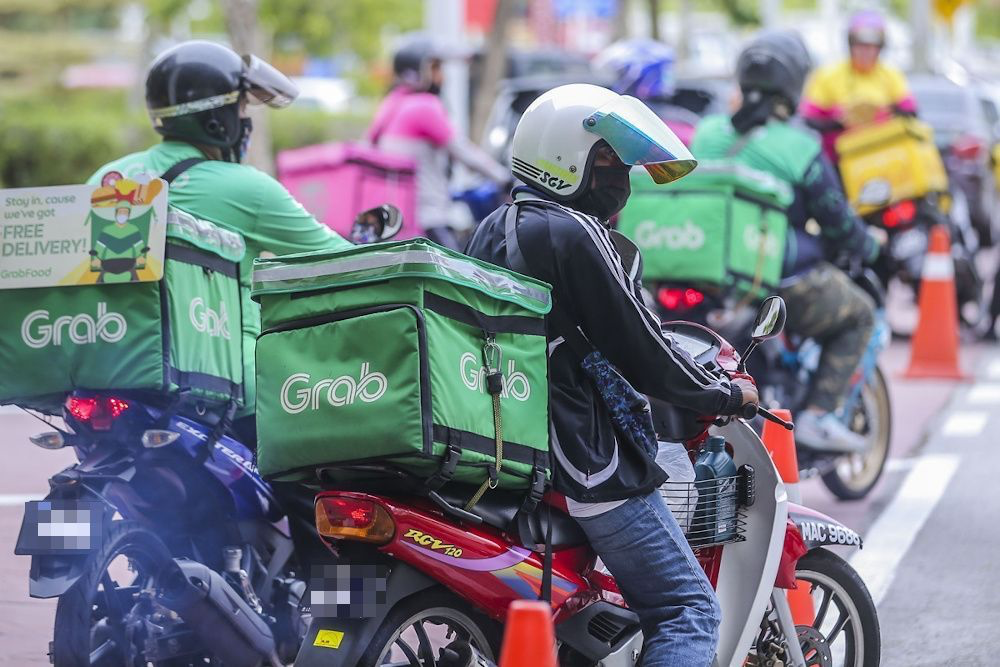 "But now, the company has cut the amount to only RM7 or RM8," he explained.
He also claimed that a new system was implemented by Grab which allegedly terminated a reward system for peak hour deliveries and provided lesser income for riders.
"We have approached them previously and gave our feedback regarding these issues but it all fell on deaf ears," he said.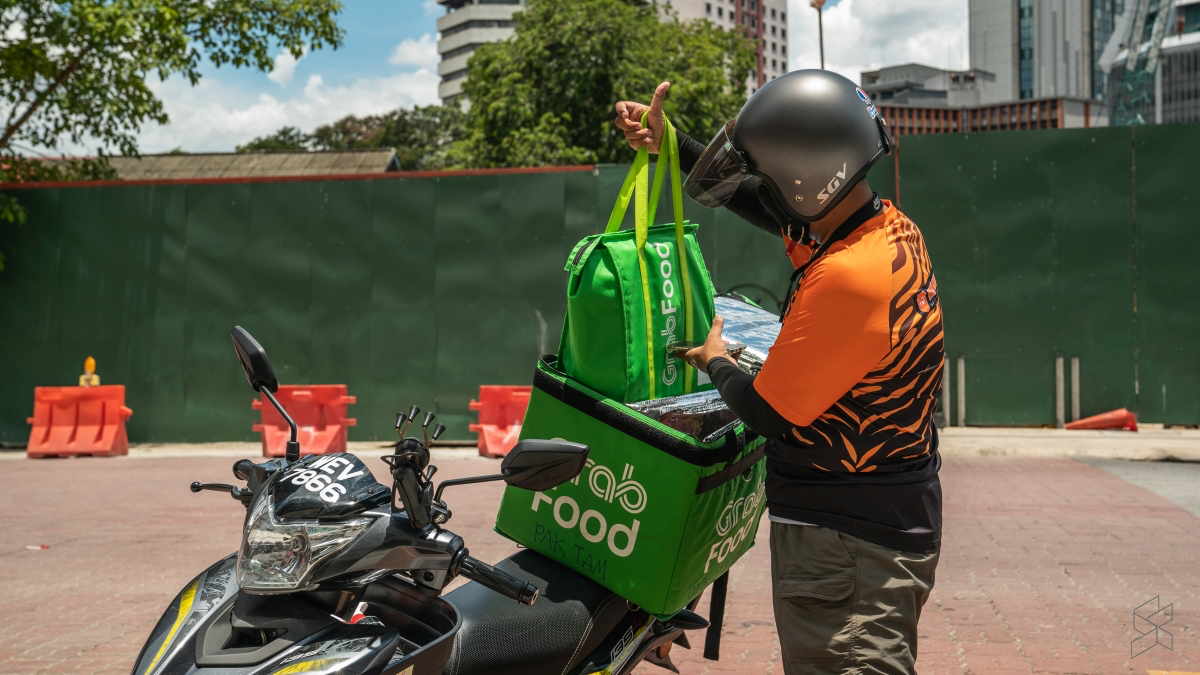 Another delivery rider told Malaysiakini that he'll be joining the strike as he believed it will spark a change in the system.
"This is not the first time riders are holding a rally like this However, it seems that this time many riders are already fed up with the ridiculous pay scale," he said.
Association group supports strike
One of the groups who voiced support for the strike was Persatuan Penghantar P-Hailing Malaysia (Penghantar), where its president Zulhelmi Mansor said that it stands in solidarity with the riders.
He added that he hopes the strike will jolt delivery companies and the government into action.
"We hope they will not take it lightly and be sensitive to the welfare of the riders.
"In addition, we also want the government to take action. I'm sure that the government is aware of the situation, but there is still no solution to date.
"We hope consumers can understand the action taken by the group," he told Berita Harian.
Grab Malaysia responds
In response to the accusations, Grab Malaysia released a statement clarifying that there were no reduction in base fares for their delivery services, reported New Straits Times.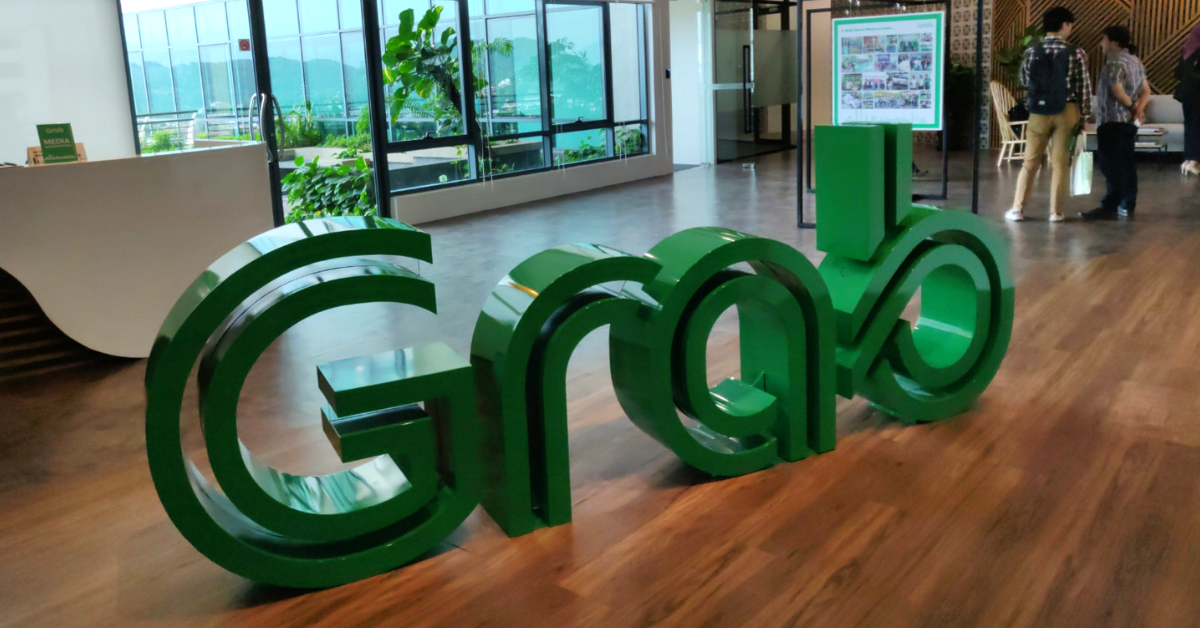 In the statement, Grab Malaysia said that the recent concern raised by a delivery partner back in July was caused by a technical error in its system, leading to discrepancies in a rider's income.
"We have since rectified the issue, and have transferred the shortfall to all affected partners, and clarified the matter via our official communication channel to our partners on July 21.
"We apologise for the inconvenience this may have caused for our partners and would like to encourage our partners to reach out to us via our Facebook, or visit us at Grab Driver Centre & Kiosks (GDC) should they have any further queries," the statement read.
The company also said that it has consistently supported its delivery partner community with various schemes and programmes.
Over the years we have introduced various efforts to support our delivery partners. This includes on-the-job protection with free personal accident coverage and a partnership with EPF to ease contribution, and up to 10 per cent additional incentives for those applicable.
"We are also assisting our partners to save on their operational expenses (such as discounts on petrol, vehicle maintenance, daily necessities and more)."
It added that the recent GrabUnlimited initiative had also aided its partners with its multiple promotions and campaigns.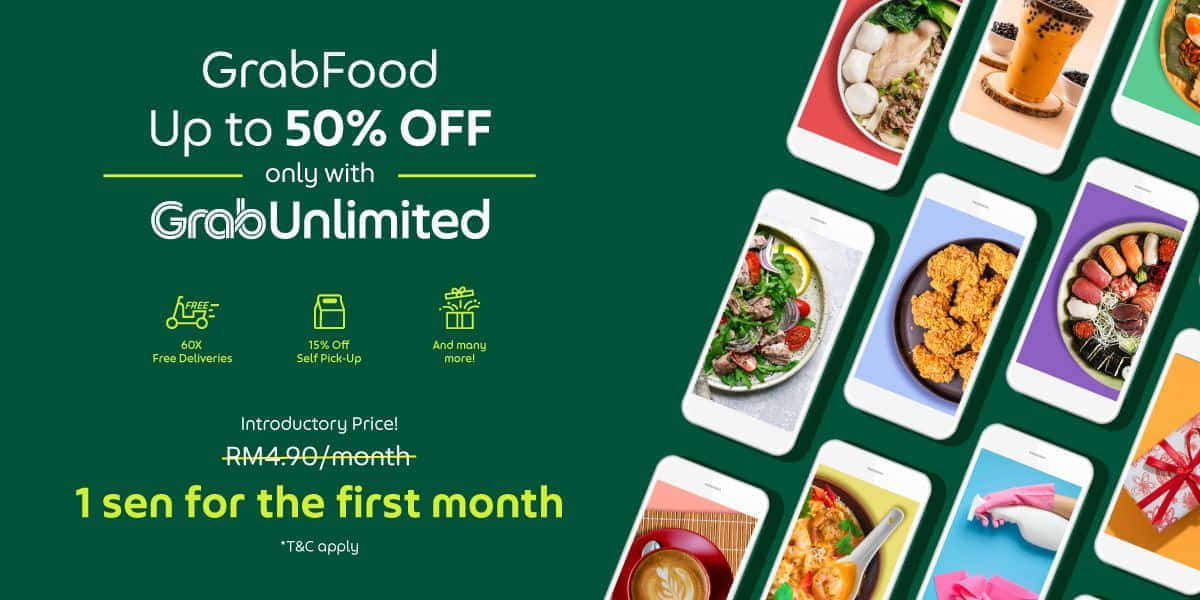 "The subscription pack with more than 50 different discount vouchers aims to not only increase sales for merchants, but also provide more jobs for our delivery-partners.
"As always, we want to remind all our delivery partners to be safe while on the road. Should they encounter any issues, please report to the relevant authorities and Grab."
Grab Malaysia also called upon the public not to spread false rumours or allegations which might cause panic.
As for Foodpanda, it has since sent an email to its partners about its riders taking part in the strike, saying that it is "actively working on mitigating the situation as effectively as possible".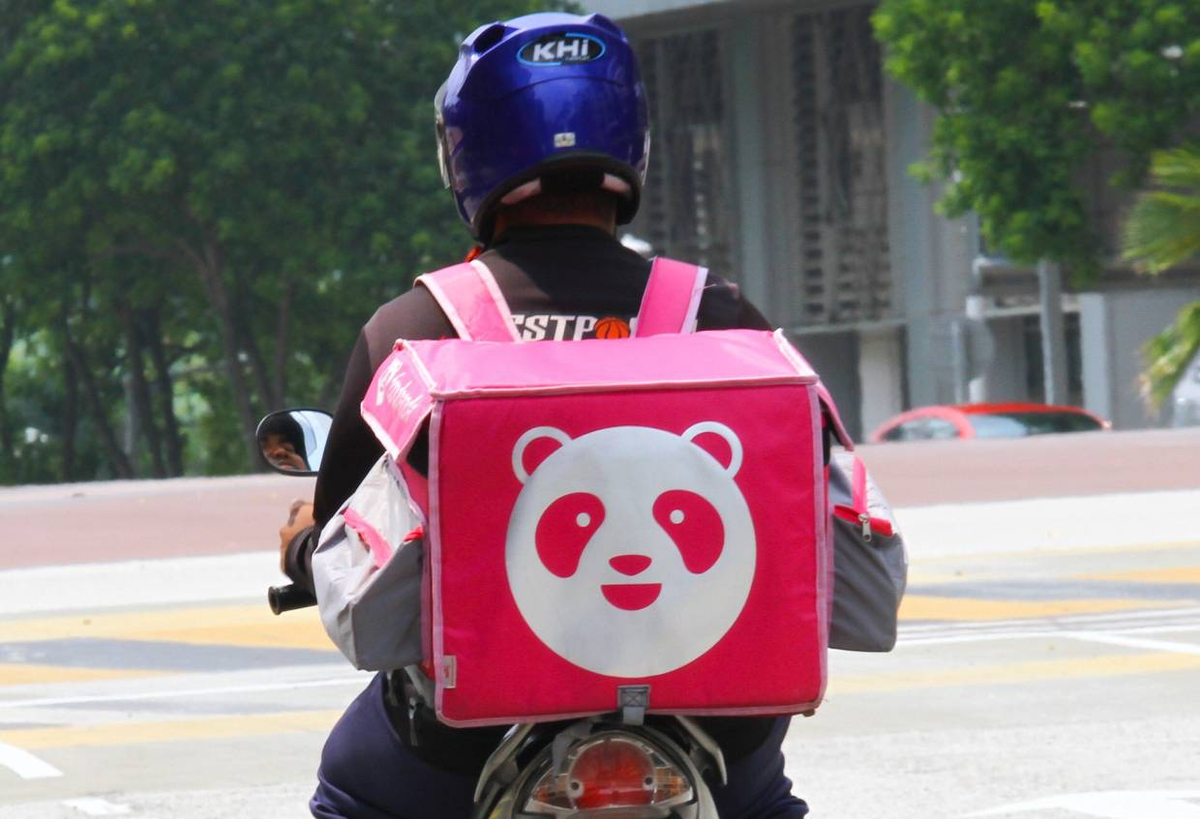 Read also:
---

---
Cover Image via Twitter / NewsBFM and The Borneo Post
Editor: Sarah Yeoh