With Malaysia getting hotter by the day, many have opted for a quick getaway to Genting Highlands to escape the heat and of course, enjoy some delicious food at the same time.
For me personally, I've had a hard time getting good food which is worth my money and doesn't me make descend into buyer's regret once the meal's over.
Thus, when a friend recommended fish and chips at The Laughing Fish by Harry Ramsden, I decided to place all my bets on giving it a try.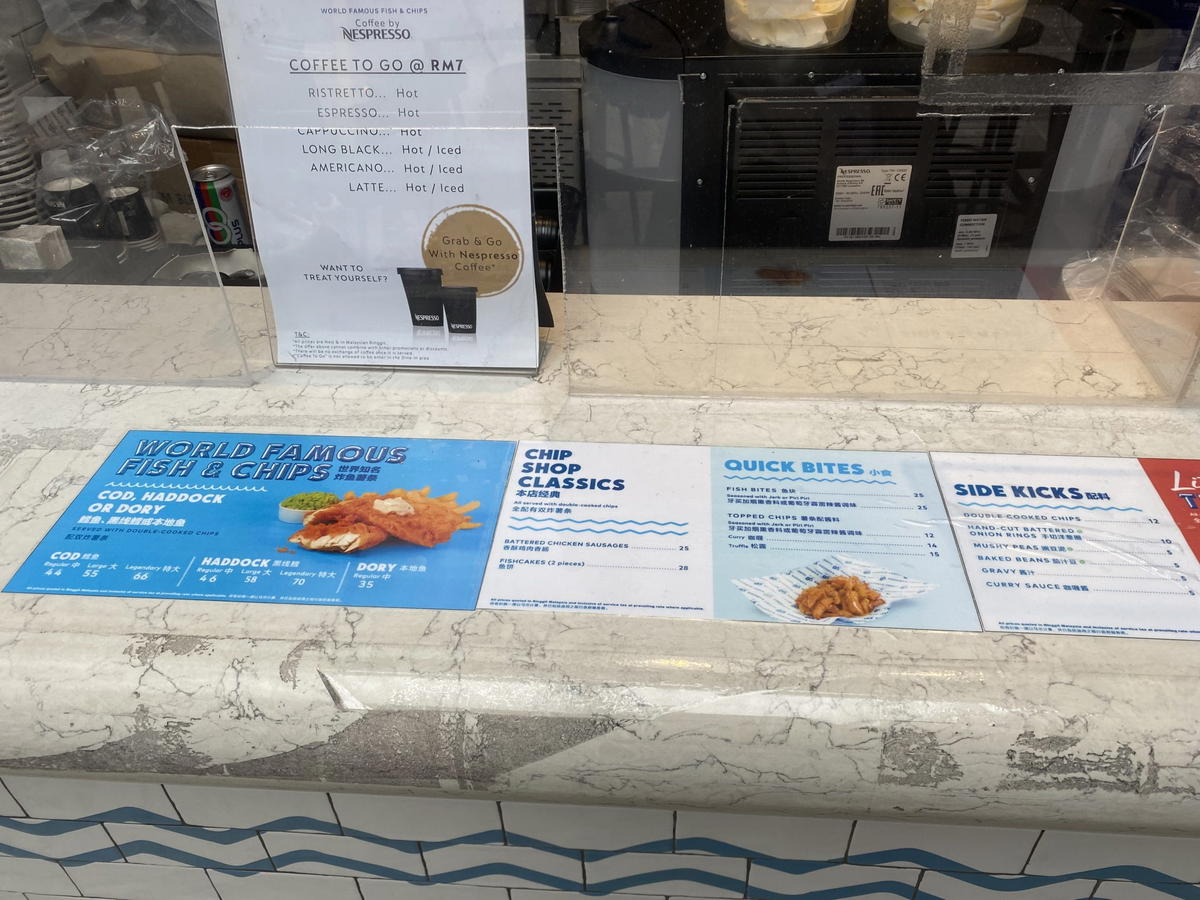 Harry Ramsden is a British-style pub which is known for its Fish & Chips and comes in two types of fish – Cod and Haddock.
After picking the fish type, there are three sizes for you to choose from: Regular, Large, and Legendary.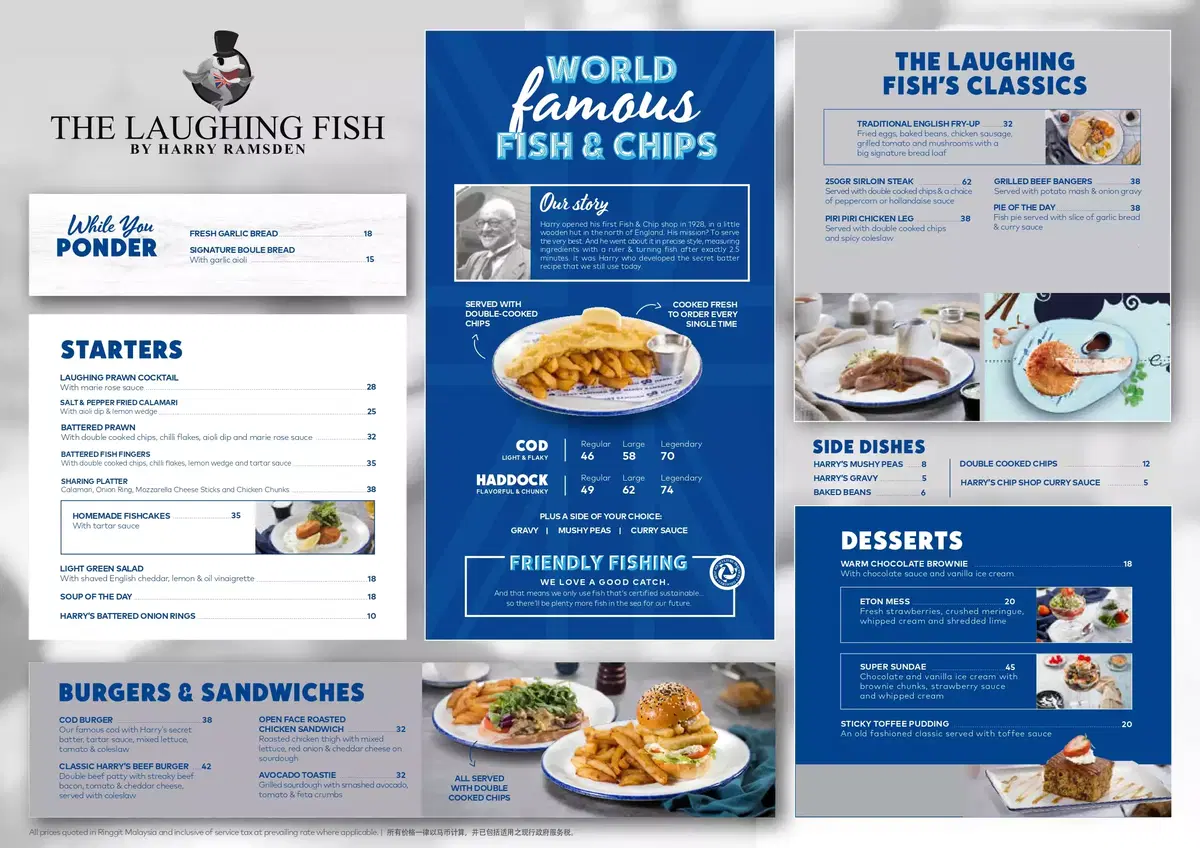 For our meal, we decided to go for a Legendary Cod (RM66), Legendary Haddock (RM77) and a side dish called Harry's Gravy (RM5).
Flaky skin and tender on the inside
When our meal arrived, I was struck by the fish's golden crisp batter and had an inkling that it was going to taste phenomenal. And true enough, I was blown way by how firm and tender the meat was despite it being deep fried.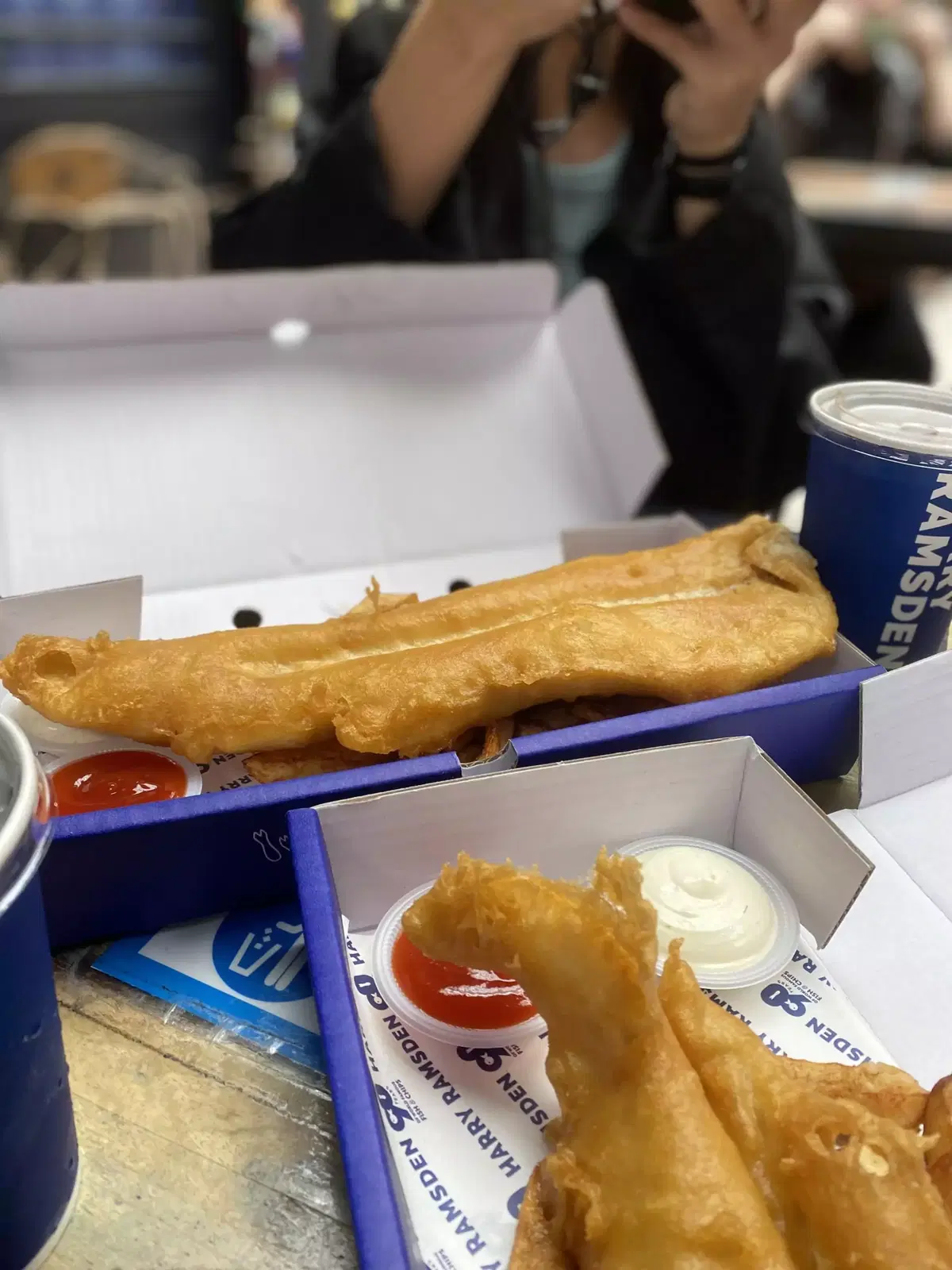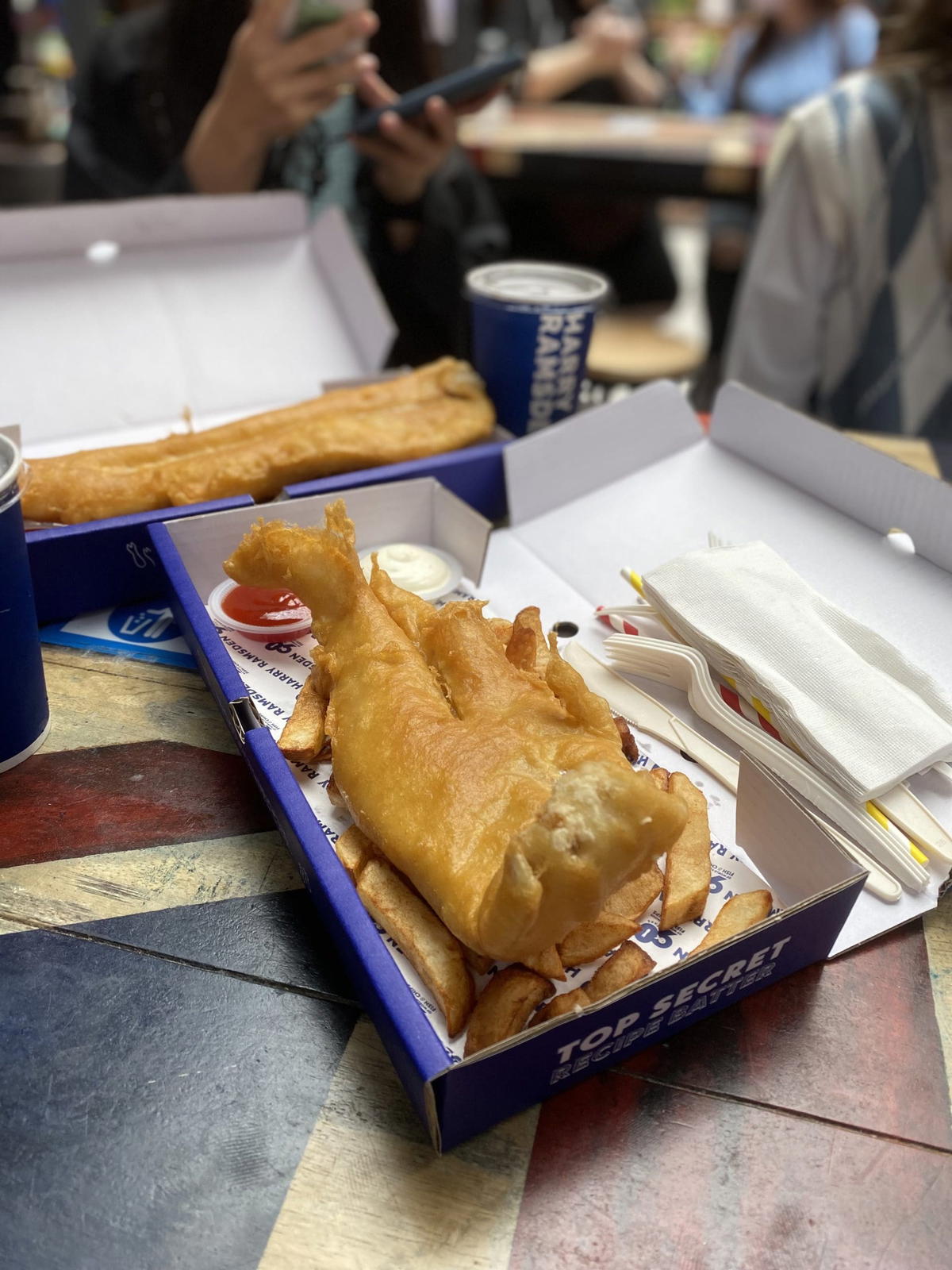 Although I didn't take a photo of Harry's Gravy, in hindsight, there wasn't much to tout about it as it tasted rather forgettable and didn't pair that well with the fish.
The chips was also a letdown as it lacked the crispy factor that I was looking forward to enjoying.
All in all, it was a satisfying meal and filled our stomachs nicely. Considering the fact that Harry Ramsden was in Genting, the pricing wasn't too expensive either where we paid around RM35 per pax.
So, if you're looking for a good version of fish of chips while having the cool breeze blowing against your face, Harry Ramsden's probably the place to be!
Address: High Line Roof Top Market, Level 4, SkyAvenue, Genting Highlands Resort, 69000 Genting Highlands