For fans of pasta and Italian food, Basil Pasta House is a household name among residents in Kuchai Lama for its vast offering of mouth-watering pastas.
As an avid fan of all things noodles, I knew I had to stop by the place after hearing numerous positive reviews about it. So when my friend's birthday came, I quickly took the opportunity to celebrate the occasion at Basil Pasta House and taste some of its pastas for myself.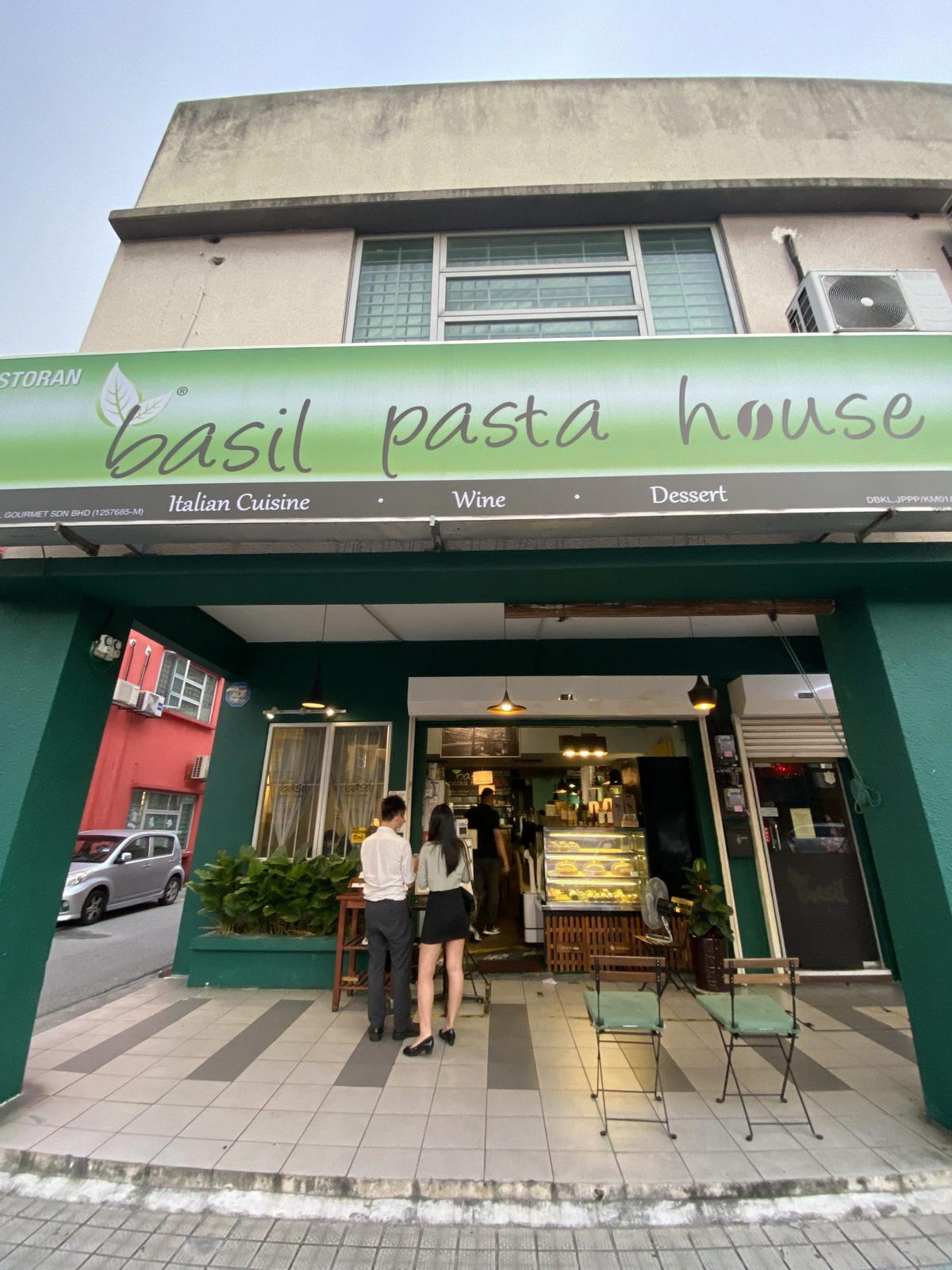 We went there on a weekend at around 5.30pm and saw that a mini queue had formed ahead of us – a clear sign of how popular the restaurant was among locals.
After waiting 5-10 minutes, it was finally our turn and we were slightly surprised to see the place bursting at the seams with customers at this hour.
We had a really, really difficult time picking our pasta as there were more than 50 choices and it all looked so good. We even wished we had more than 10 stomachs to eat every single item on the menu!
In the end, my friend and I decided to settle for the classics – carbonara and bolognese.
Carbonara spaghetti (RM26.90)
Out of all the carbonara spaghettis I've tasted, this was probably hands down the best for me.
The pasta was topped with a generous amount of pork bacon, black pepper, mushrooms, and a slight runny egg sitting perfectly on it, adding an aesthetic touch to the dish.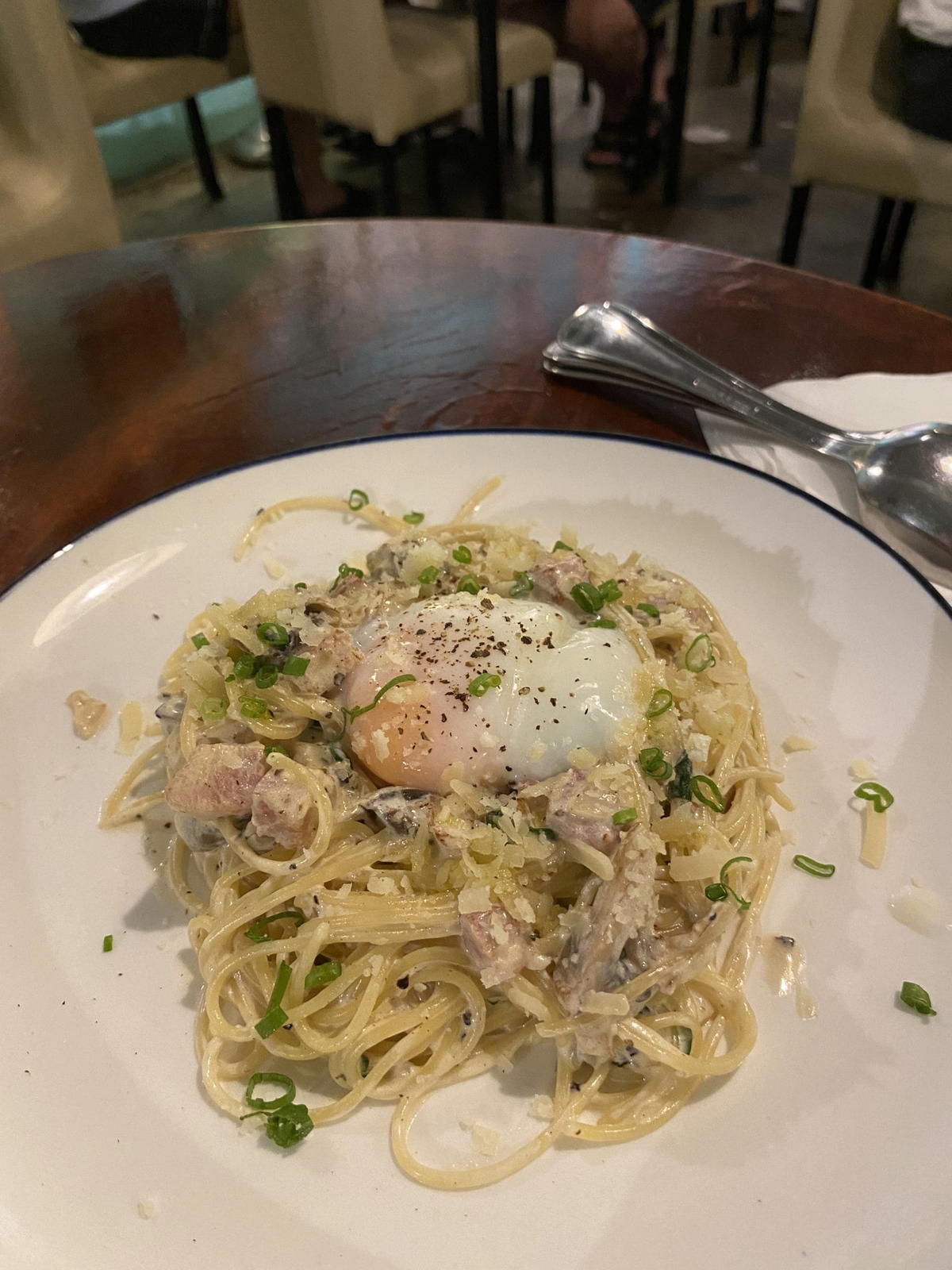 As for the carbonara sauce, it was creamy and bursting with flavour, unlike some where it's simply a watered-down combination of cheese and milk. A splash of truffle oil was also added to the pasta, making it all the more aromatic.
While some may not consider RM23.90 cheap for a plate of pasta, I personally found it to be justified as the portion was rather huge for one person.
Mushroom & Beef Bolognese (RM29.90)
Bolognese is another personal favorite of mine and I couldn't resist the urge of placing an order for the mushroom and beef bolognese when I saw it on the menu.
But I definitely wasn't prepared to let myself be blown away by how good it was.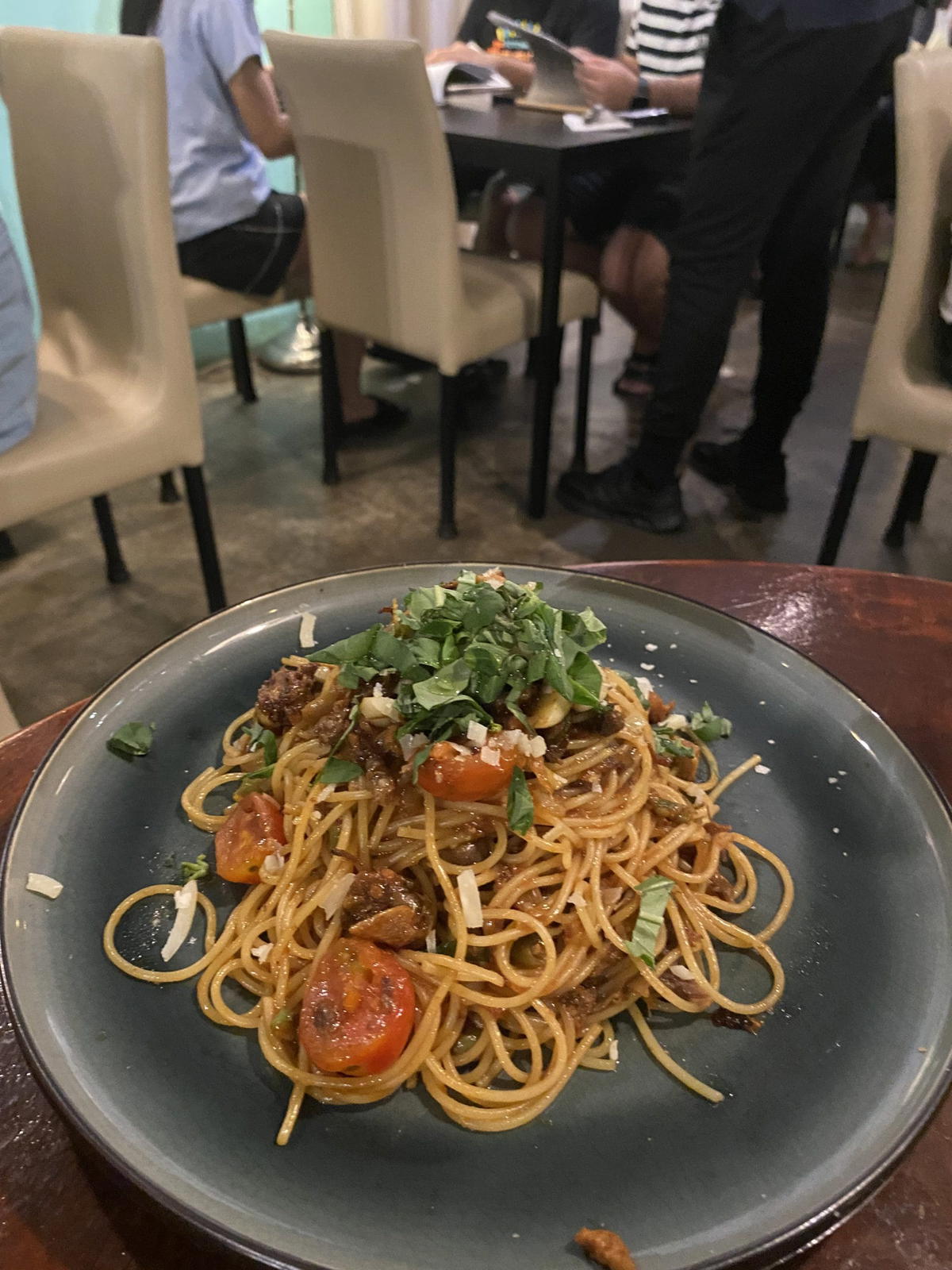 Like the carbonara spaghetti, the pasta was lavishly topped with minced beef, mushrooms, and tomatoes, giving one the absolute pleasure of enjoying multiple layers of texture and flavour. It was also so huge than my friend and I nearly couldn't finish it!
A blast to the past
I couldn't remember when was the last time I had a strawberry milkshake, so sipping into this sweet, creamy concoction definitely brought a wave of childhood nostalgia.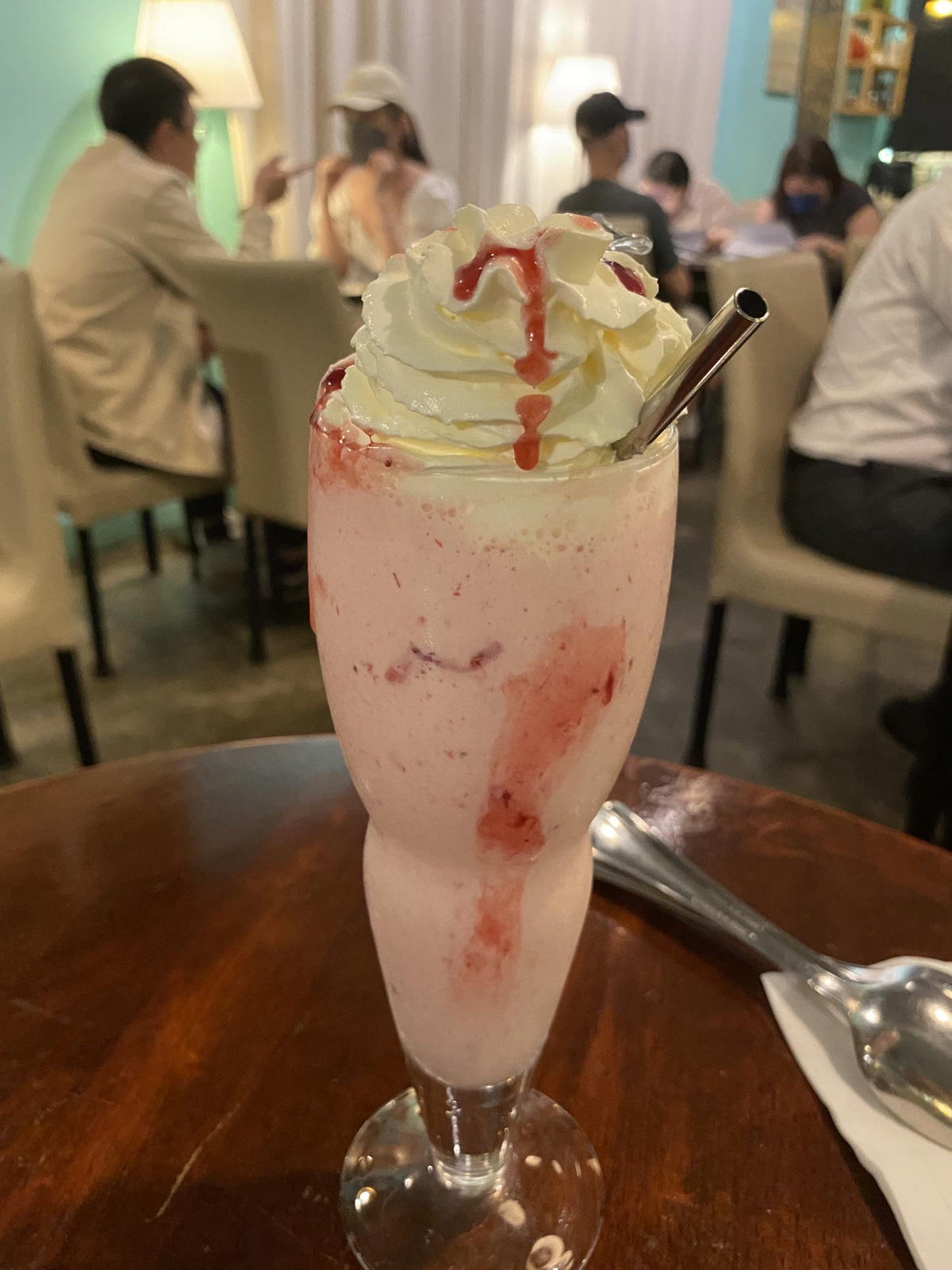 The strawberry milkshake (RM15.90) was quite delicious as a whole but I felt the sweetness could be brought down a few notches. Nonetheless, it was the perfect drink to wash down a satisfying pasta meal.
Following my meal at Basil Pasta House, it has immediately become my favourite spot thanks to its cozy atmosphere and delicious pastas. Can't wait to come again with my friends and try out their fettuccine, risotto, and many more!
A word of advice: do come early as Basil Pasta House gets pretty crowded quite quickly after 6.30pm, especially during the weekends.
Address: 21, Jalan Kuchai Maju 6, Kuchai Entrepreneurs Park, 58200 Kuala Lumpur, Wilayah Persekutuan
Disclaimer: This is an independent review by WeirdKaya.