A total of 19 girls were rescued by firemen after the elevator they were in malfunctioned and left them trapped inside.
According to a Facebook post by Sungai Buloh Fire and Rescue Department, the incident occurred at Kota Damansara at 8.26pm on Saturday (Aug 13).
Packed like sardines
In a video uploaded by the department, it first showed two firemen making their way towards the elevator.
Upon reaching, one of them proceeds to carefully pry the door open with a key as onlookers watched with bated breath.
Thankfully, the doors opened and the girls could be seen jam packed inside the elevator and relieved to see help arrive.
The firemen then helped the girls to exit from the elevator, including one who was on the verge of passing out.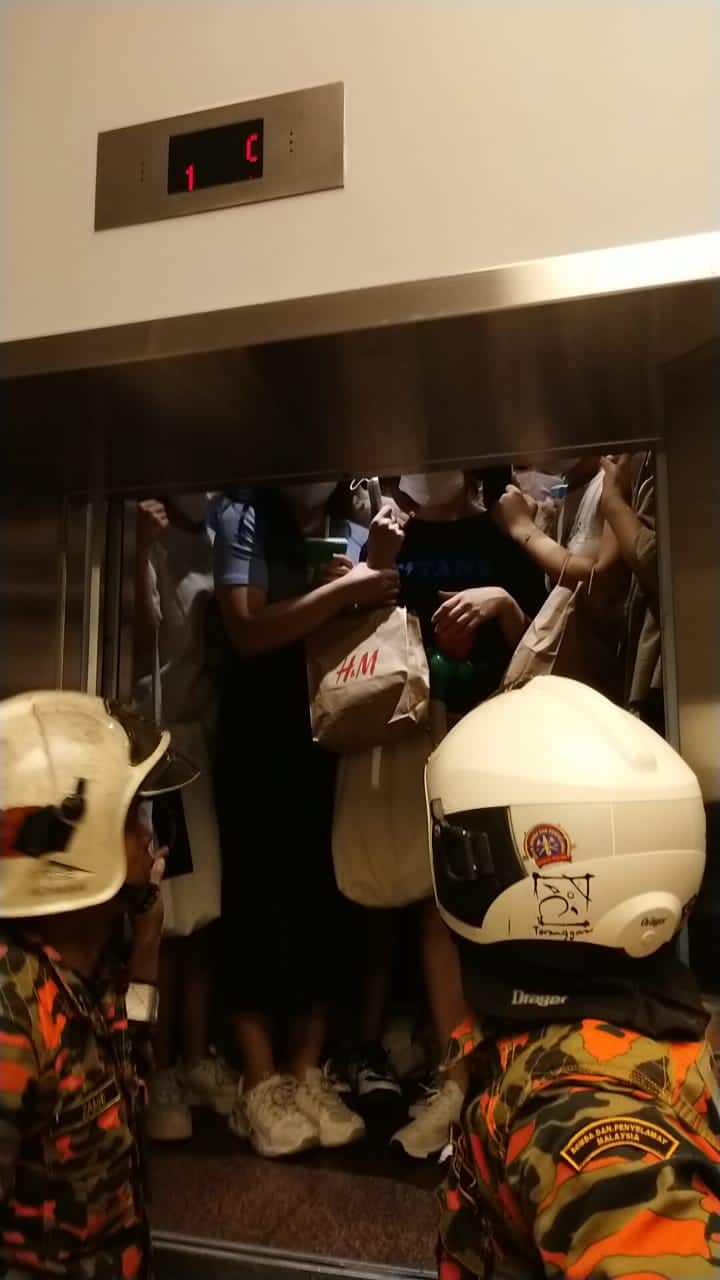 The department later said that the cause for the elevator's breakdown was possibly due to an excessive number of users, causing it to overload.
They also added that the girls were students of a college located inside the building.
Watch the video here:
'Are they brainless?'
While netizens were relieved to see the 19 girls being rescued, they couldn't help but to criticise them for their senseless act.
"How convenient for the teacher to say they're petite so that they can squeeze into the elevator."

"Young yet brainless. Did you think it (the elevator) was an aeroplane?"

A netizen also urged the firemen to educate the girls on how to not overload the elevator as it was dangerous.
In response, the department said that they had done so on the same day of the incident and thanked the netizen for his concern.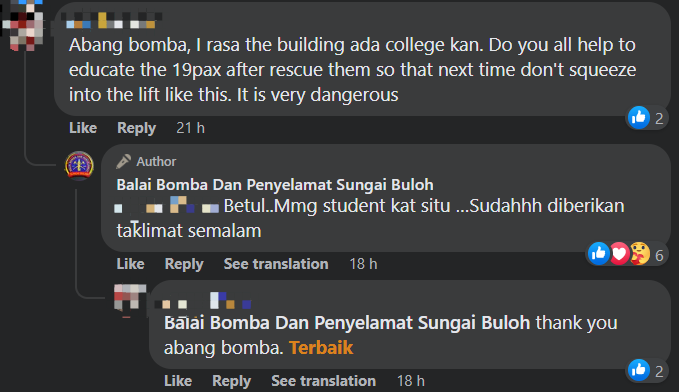 They also advised users to be more responsible in using elevators.
Users should be patient and use the elevator properly as excessive load will result in it malfunctioning, even if the alarm doesn't go off.
"Shortness of breath and fainting may also occur to due to the intense humidity and lack of oxygen while inside the elevator."
Read also:
---
---
Cover image via Facebook/Balai Bomba Dan Penyelamat Sungai Buloh