PETALING JAYA – Netizens have strongly criticised Finance Minister Datuk Seri Tengku Zafrul Tengku Abdul Aziz for bringing a boat full of people while visiting those affected by the floods.
In a series of photographs that has since gone viral on social media, Zafrul was seen using a boat supposedly belonging to the National Disaster Management Agency (NADMA) and was accompanied by several staff and photographers.
This unsurprisingly drew widespread condemnation from netizens, who asked how he was going to rescue flood victims and accused him of being a clout chaser.
Watch the video here.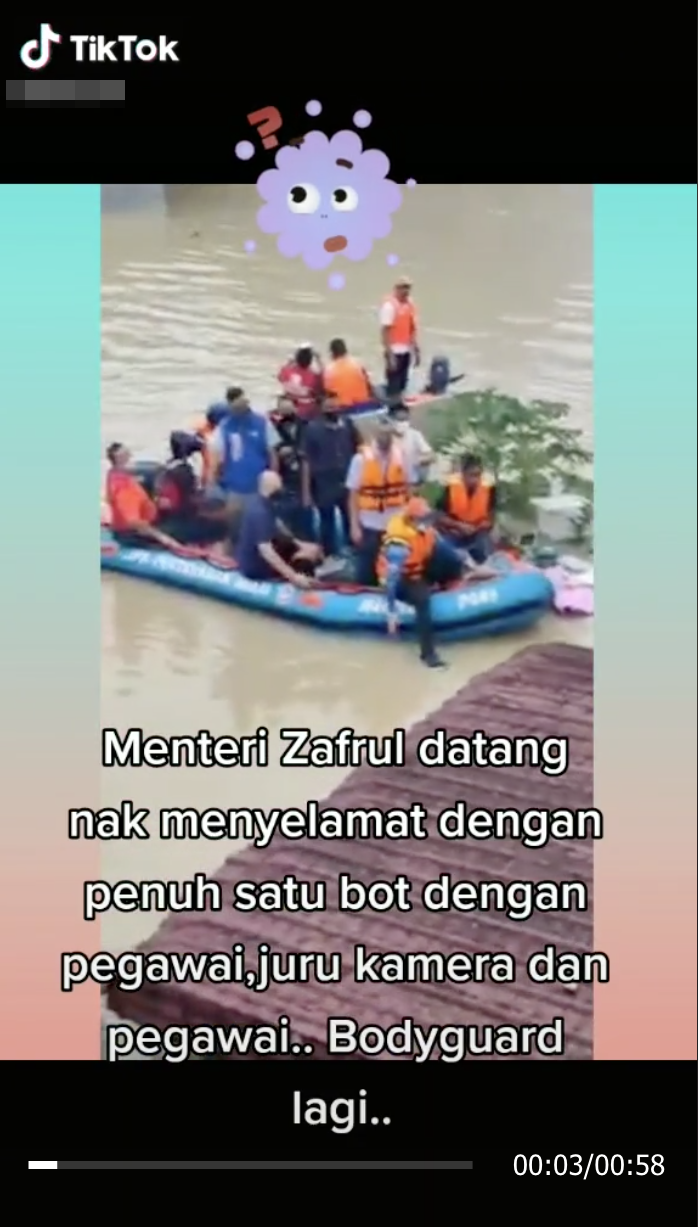 'You had one job!'
This sentiment was echoed by a Facebook page named "Ulasan Apek Cina", who called Zafrul out for wasting precious resources in exchange for minutes of fame.
Your job is to sit in the office [and] coordinate the financial resources, not riding NADMA's boat with a group of photographers.
The [boat space] your gang is taking can fit six boxes of mineral water and three boxes of bread for 18 families.
The post was readily welcomed by most netizens, who concurred with the view that rescue resources should be utilised better.


On the other hand, some felt it was unfair to criticise Zafrul, arguing that he was caught in a catch-22 situation, where he'd be condemned if he didn't visit flood victims.
A few of them wrote, "Not going is wrong, go also wrong."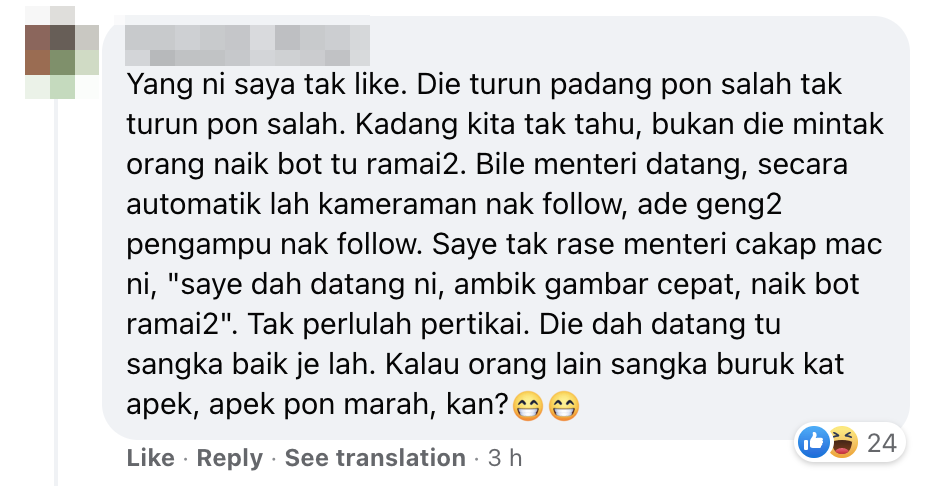 You can see the post here.
Do you think Zafrul did the right thing or could it have been done better? Let us know in the comments!
Read also:
---

---
Cover image via FB/ Ulasan Apek Cina & TikTok/ @shirul74
Editor: Sarah Yeoh