A female masseur has taken to TikTok to recount how a male customer repeatedly requested for her to massage his genitals for an extra RM50.
In a TikTok video which has garnered 1.9mil views at the time of writing, @sis_ren07 said that she was performing an aroma body massage on the male customer, where it uses oil and requires him to wear only his underwear.
'Extra' massage service for RM50
Halfway through the session, the customer suddenly asked @sis_ren07 whether she would be willing to hold his genitals and massage it.
"I told him that we don't provide such services and that the massage parlour is of high standards.
"However, he kept on begging me to relent and even offered me an extra RM50 as tips. Despite my refusal to take the money, he continued pleading with me until I totally lost my patience with him," she said.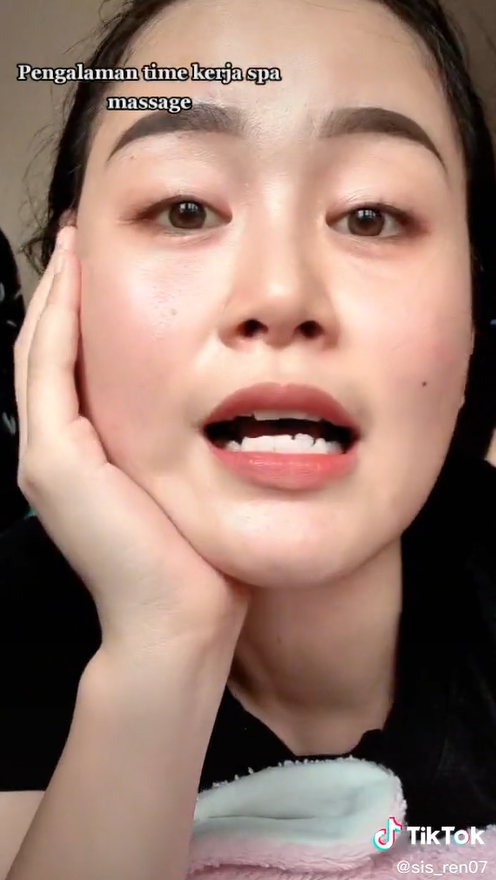 Turning the tables the 'haram' way
@sis_ren07 proceeded to turn the tables on the customer by posing him an unusual question: "Do you eat pork, sir?"
Horrified by the question, he replied," Eh, how can I eat pork? It's haram (unclean)!".
Pouncing at the opportunity, @sis_ren07 then challenged the customer by asking, "Then how is it that you deem eating pork as haram but not massaging your genitals?", which left him silent for a moment.
Unfortunately, her attempts at dissuading the customer were still unsuccessful as she claimed he continued to persuade her into carrying out the indecent act until the end of the massage session.
Watch the video here:
'It's not made up'
Following the release of the first video, @sis_ren07 posted a follow-up clip addressing accusations that she had made the story up for online clout.
There were many who said that I would've taken the money if the customer decided to offer RM100, RM500, or even RM1,000. They also speculated that I had taken the customer's RM50 beforehand but decided to say something entirely different on TikTok.
"In reality, I have friends who have encountered such customers, where they first offer RM100 before increasing the amount up to RM1,000. Indeed, I cannot deny that there are such customers out there
"However, if you are a person of dignity, you will not accept the money, no matter if it's in the thousands, millions, or even billions," she said.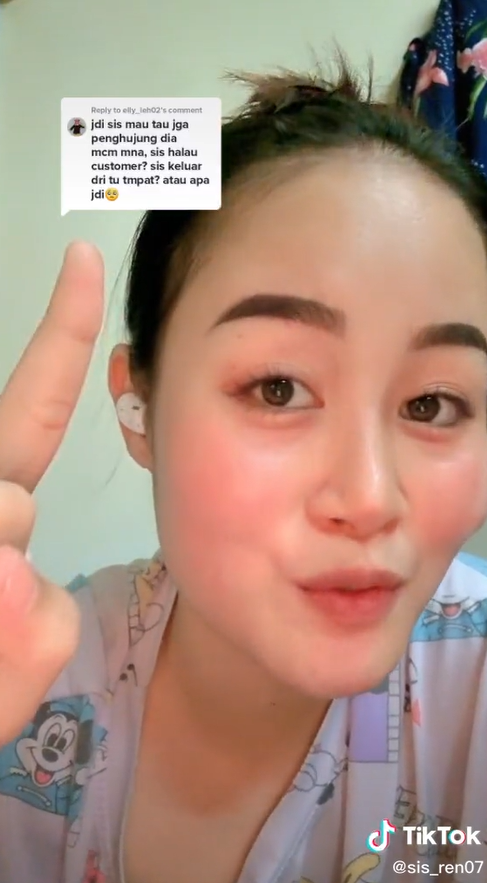 She also told netizens to think before passing judgement on social media.
"Before you make such comments, think it through because you'll never know if your siblings or children will work at a massage parlour one day."
@sis_ren07's remarks has since earned praise online, where many commended her bravery in speaking out on such issues.

Read also:
---
It's unrelated to the article but here's our brand-new podcast – Talk Je Lah!
---
Cover image via TikTok/sis_ren07 & Travel Gay